Egyptian social commerce startup Brimore , has announced the closure of a $25 million Series A round headed by IFC and Endure Capital, with participation from Algebra Ventures, Flourish Ventures, DisrupTech Ventures, Vision Ventures Endeavor Catalyst, Fawry, and Khwarizmi Ventures.
Brimore was founded in 2017 by Mohamed Abdulaziz and Ahmed Sheikha with the goal of providing broad, cost-effective market access by leveraging the strength of individual social networks. Through a network of micro-distributors across Egypt, it allowed merchants to sell their products directly to end customers.
By 2024, Egypt's social e-commerce business will be valued more than $14.8 billion. The market opportunity may be traced to the country's growing number of online social sellers (over 1.25 million), who assist unfamiliar brands in selling and distributing their products through various networks.
Both founders saw how difficult it was for developing companies to get their products to the mass market while working in the FMCG industry. This was owing to the dominance of established brands, who had created distribution infrastructure for themselves over time.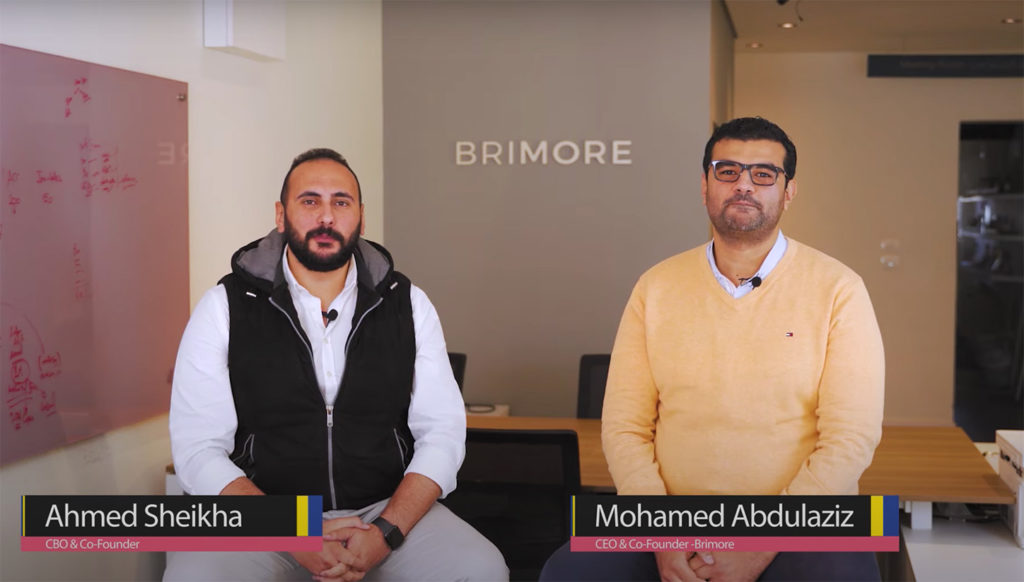 The company has established a smart infrastructure that has helped them to achieve a mind-blowing 400x growth on business outcomes by enabling 75,000 women entrepreneurs to improve their business via technology, supply chain, and commercial infrastructure to complete +2 million shipments to their consumers from 10,000 items through 300 manufacturers, creating tens of millions of USD revenue for their families over the last four years.
Hundreds of SMEs utilize the startup's platform, which includes payment and supply chain features, to offer thousands of products like packaged meals, personal care, and home goods through tens of thousands of social sellers across Egypt's 27 governorates.
When merchants sign up for the site, they are presented with a variety of product photos from various manufacturers. They post these images on social media sites such as Facebook, Instagram, WhatsApp, and Telegram, as well as generate orders and place them on the app. Brimore's delivery procedure is determined by where the sellers want their items delivered: to themselves or to their end users. According to the founders, while sellers frequently prefer to have their items delivered to their stores, the availability and convenience of both alternatives distinguish Brimore from similar social commerce sites such as Taager.
Brimore earns a profit on the pricing differential between the suppliers and the sellers. A spin-off named Milezmore handles the company's warehouse, last-mile, and fulfillment infrastructure; prior to last year, third-party logistics managed such activities.
"In the past three years, we've focused on building a smart and reliable infrastructure that enables the masses to do their commerce businesses, wherever they are, and whatever they have," said Brimore CEO and Co-Founder Mohamed Abdulaziz in the release.
"We want to crack the concept of going to market in Africa. We know that Africa is like 54 different markets with distinct dynamics of every market," he said. "Our vision is that if we crack the concept of go-to-market through people and reaching the online and offline and the component of trust all together, towards the new age of commerce, the cross-border trade will be our next thing. Anyone can produce anything and can sell anywhere because we enable the hard part about market access."
Brimore's next step will be to "grow in Egypt by 50x within the next couple of years," according to the company's CEO. Other investments will be used to increase the company's logistical and operational infrastructure, double its workforce, triple product catalogs, and quadruple its network of vendors and suppliers.
Source Links:
Egyptian social commerce startup Brimore closes $25m Series A round – Disrupt Africa (disrupt-africa.com)
Egyptian social commerce startup Brimore raises $25M led by IFC and Endure Capital | TechCrunch