Times are exceptionally hard, especially for local restaurants where the competition was high even before the COVID-19 pandemic struck.
Highlights of practices followed by food delivery services are leaving a sour taste in the mouths of consumer's. The basic angst is that these services are predatory and behave monopolistic by demanding a disproportionate cut on the overall order price.
And these could be orders where some restaurants don't even earn a dime on it, therefore the search for ethical food delivery apps all the more intensifies.
The fees charged by food delivery services are extreme. Around 20 to 30% per order goes to the service rather than the restaurant – except where it's limited by law.
In Jersey City, delivery fees are limited to 10%. GrubHub's fees can easily add to more than one third of the pre-tax amount. One day this could hit the threshold and the decision to opt for deliveries will become untenable for diners.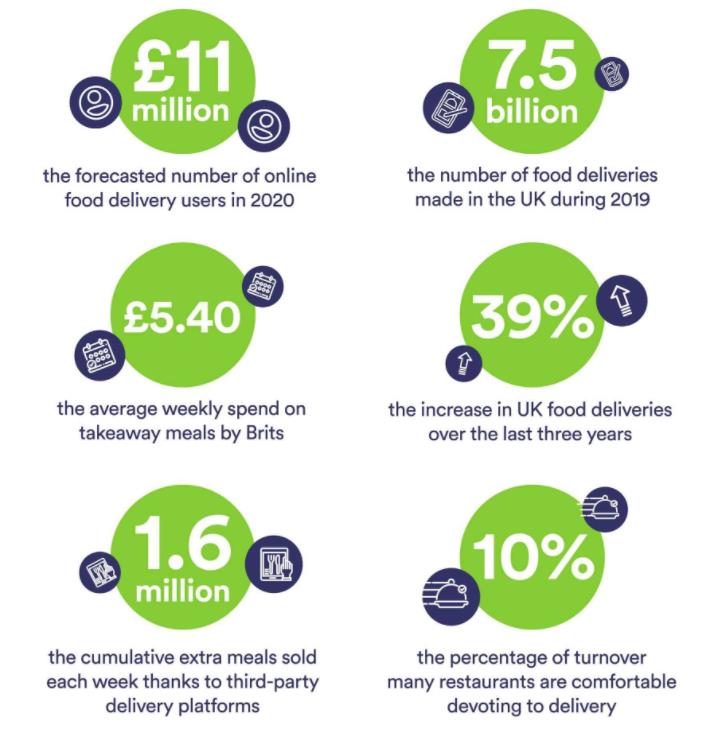 An imperative question remains to be answered, whether it is ethical charging high fees to restaurants when it clearly smells predatory. The restaurants are signing up for the fear of being left out and jostled out of the competition.
Consumers do benefit by the convenience being offered and the ability to enjoy good-quality food at home. But they're also going to bear a part of the increase in prices that will be charged by these firms that have inserted themselves into the restaurant value chain.
What are Ethical Food Delivery Apps?
One of the biggest worries that troubles restaurant owners against top takeout platforms are their enormous fees for the service they cater to. Grubhub and its subsidiary Seamless take as much as a 20% to 30% slice from orders. This has given rise to a plethora of services to counter these unscrupulous practises and given rise to ethical food delivery apps where the restaurant and consumers are not paying lion's share for the service.

Pre-Covid Situation
During pre-Covid times restaurants had long-term strategy while accepting the harsh terms put forward by these delivery services. Firstly, there's marketing linked to the process. Every UberEats / DoorDash order represents not only an order, but a potential new client.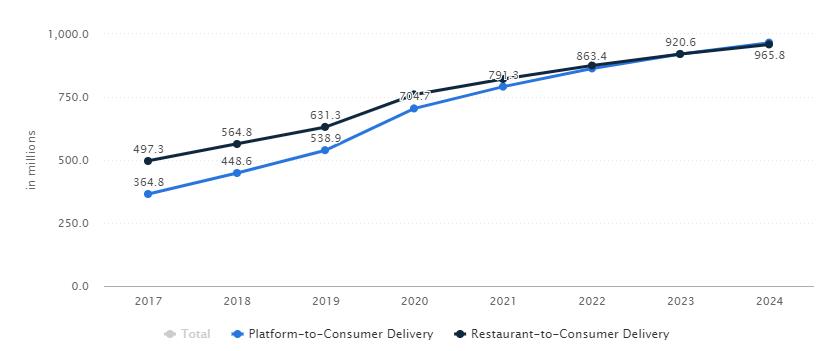 Clients ordering via delivery apps might not have previously known about the restaurant, and due to this service could one day land up at the restaurant for a meal.
Secondly, after having paid the rent and your staff, an additional UberEats sale is funds in the coffer. If your overheads are already paid, then fulfilling an UberEats/Doordash order on top of that is not a loss.
At the cost price (as economists put it) an extra meal costs time and not money, while the delivery-service conjures up a healthy 30% cut on the order value.
COVID TIMES
Now, with the Covid-19 pandemic playing truant and restaurants having downed shutters neither of the above listed factors matter intrinsically. You can't afford DoorDash as a marketing ploy because your bread and butter in-house restaurant dining has been reduced to a trickle.
And the basic sale that is happening is just managing to keep you afloat and this does not give you the freedom to serve the likes of DoorDash/UberEats at cost price.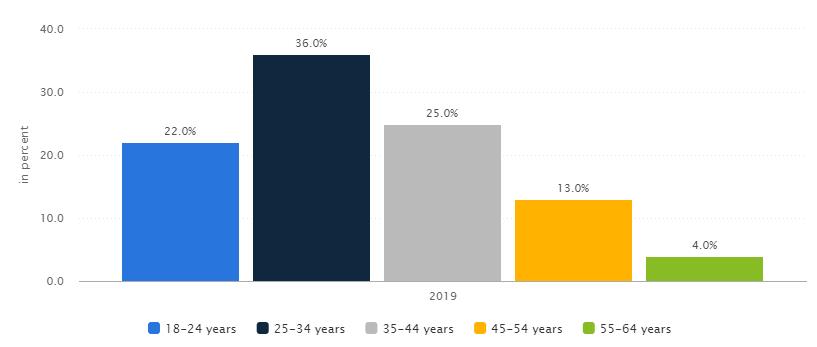 But there are few subsidies proffered by agencies to keep cost of staffing manageable; thereby some restaurants were able to keep necessary staff available to fulfil delivery (and takeaways) orders. And as of now, orders to Uber Eats in cities like Toronto, where restaurants are closed to walk-in business, is an absolute lifeline.
Bottom line: if you have qualms about these food delivery services it shouldn't be because you feel restaurants are suffering. Uber Eats, DoorDash, and are certainly helping to a large extent and not hurting them in the present scenario.
An hotelier may regret the ill-effects these companies are doing to the industry, but at the same time see dealing with them as a blessing in disguise for the restaurant. And because of that pattern of incentives, everybody is constrained to keep participating in a system that they think benefits only one of the participants.
Ethical Food Delivery Apps – Australia
The food delivery industry blossomed during the pandemic, but allegations of questionable practices have drawn the ire of the Australian Competition and Consumer Commission.
Major players Uber Eats, DoorDash, Menulog and Deliveroo, offer services in this domain, but keep their operations under wraps.
Compensation for contracted drivers is worked out via an algorithm, which could be below minimum wage. Industry representatives claim, food delivery apps are fashioning unsafe and unjust conditions for drivers.
Co-founder of Ride On, a driver-equipped delivery platform connecting restaurants and drivers in Australia alleges "convenience for consumers is hurting too many folks", while the buck rolls in one direction.
This raises questions on the ethics of paying for the food delivered to you, while the pandemic in itself is aggravating problems for delivery agents.
Ethical Food Delivery Apps
COVID-19 brought to focus the relationship between small eateries and on-demand platforms. There has been a general disdain against high commission charging delivery apps, with folks even calling for their boycott.
This has led to the introduction of a new set of ethical restaurant solution platforms with ethical food delivery apps. Companies such as Seated, Slice and Chowbus are positioning themselves to be economical, friendly and ethical as delivery service partners.
These platforms have introduced new business models that compete with market leaders such as GrubHub, DoorDash, Postmates and Uber Eats.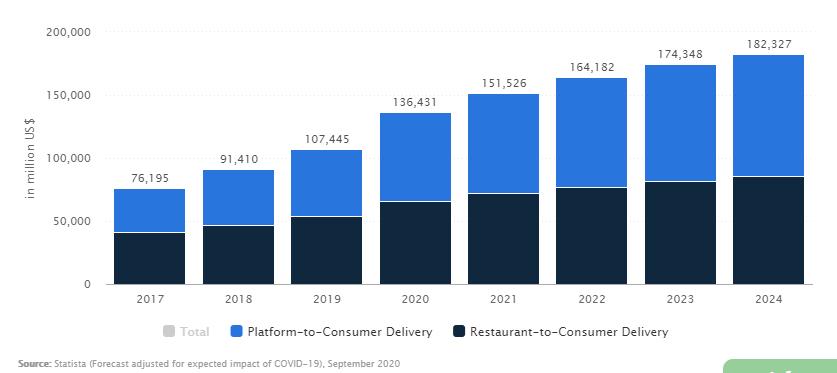 This month, Seated came up with 'Seated at Home' as a takeout version of its reward based program as a dining booking platform. The company plans to assure dine-in restaurants that they do not have to depend on expensive pickup and delivery third party apps.
Seated's business model offers a rewards credit program that restaurants dictate. The aim is instead of paying Grubhub / UberEats a commission fee, owners can instead reward customers who order directly from them.
The Seated rewards can also be redeemed for credits from brands such as Sephora, Starbucks, Amazon, Target, among others. Seated goes on to make money down the line by charging a 3% processing fee on the redeemed credits.
There are a couple of other alternatives. In some places fair and impartial-minded delivery services have popped up that are supported by municipal governments.
And some restaurants are doing their own deliveries, though there are constraints to that becoming very common, as there are lots of other factors to be taken into consideration such as cost of hiring and insuring drivers.
Additional Platforms
Local businesses can also utilize a preferred direct ordering platform, such as ChowNow or 9Fold. Chowhound charges businesses between a flat rate of $99 and $150 per month that is any day cheaper than the $800 on average it has to shell out to Grubhub.
Similarly software provider 9Fold advertises: No commitment, No Commissions, and No contract post 30 days. Alternatively, Seated participants can incorporate Seated Direct, an ordering service for restaurants that's free to use during the pandemic.
This is meant to make the economics of delivery acceptable to all: the restaurant, the consumer and the delivery service. People need to eat, and people want to support their local restaurants.
The best way to do so is to buy directly from them. Many restaurants are now offering their own delivery, curbside pickup, etc.
For Slice, which specializes in local pizza spots, has a strategy to bring small businesses together. The owner of a local pizzeria Sela said that taking a page out of franchise giants is the way to go.
The point is to empower smaller business to successfully compete with chains by creating great value, with a high quality, locally-inspired products.
Other Ethics Practicing Platforms
Slice is another ethical food delivery apps that is currently tied with about 12,000 local pizzerias in more than 3,000 cities. Unlike delivery fulfilment apps like UberEats and Postmates, Slice doesn't take a cut on each order. Instead, the company charges a flat rate per order thereby allowing independent pizzerias to take online orders confidently.
Many of these restaurants didn't have in-house delivery when Covid-19 came to be. Meanwhile, the Slice app acts as a 'pizzeria marketplace' for its nearly four million active users to browse and order.
The issue faced here by the players are a classic collective action problem. Because even if none of us are happy about the advent of these delivery services, in their present form, each of us benefits from the convenience they provide. And the same dilemma applies to the restaurants using these services.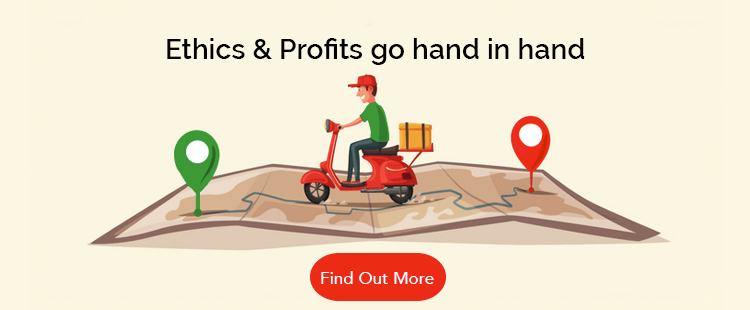 With an Engineering degree and a Diploma in Management under my belt, I worked for 16+ years in the automotive industry with various manufacturers. But my passion for writing was overwhelming, which I turned into a career. I have been writing for more than 10+ years and mostly in the IT domain. I am sure you will find the 300+ published blogs of mine in here informative, exhaustive and interesting.