The transition from the traditional dine-in set up at your favorite restaurant to an online delivery may not have been one of the smoothest.
But one thing is for sure, digital transformation does change our lifestyle and habits. More people have begun ordering food online now than ever before.
And considering the present situation it is certainly safer to order food online and have it delivered to you to curtail the spread of the coronavirus. Food delivery apps services are efficient, fast, and could get you the cuisine you crave for without leaving the comfort of your home.
The Future Of Food Delivery
The food delivery industry is expected to grow from $107.44 billion last year to $111.32 billion this year at a CAGR of 15%. Even this has been largely affected by the economic slowdown caused by COVID-19 restrictions. Online food delivery platforms are thriving as of now.
One of the key factors that enable online food delivery market to thrive is the preference of consumers to order food online as it is easily accessible and hassle-free.
The recent e-commerce statistics prove that almost half of the online shopping conversion happens over a smartphone. The smartphone users have touched 4.2 billion last year. A key indicator regarding the prosperity of food delivery apps is the steady growth of smartphone users worldwide.
Online food delivery apps like Grubhub and Ubereats have seen huge increase during the pandemic. Grubhub reported a 35% active consumer growth and brought the company $27.6 million in the second quarter of 2020 as compared to 20.2 million in the same quarter in 2019.

Top Food Delivery Apps
The food delivery companies have been ranked by their revenue according to their annual financial report. But where that wasn't available, we used data provided by Forbes.
Total revenue: $13.75 billion
Meituan Waimai is China's leading food delivery firm covering 2,800 cities. Users can also order medications, fruits, and other essentials available in a supermarket. Meituan Waimai's market value surpassed $200 billion making it the fifth-largest company in Hong Kong stock market.
Total revenue: $3.5 billion
Amazon began food delivery in India challenging the clout of Zomato and Swiggy. They have invested over $6.5 billion in this project. They are offering lower commission fees as compared to Swiggy and Zomato to capture the market.
Amazon Food is projected to double its value from $3.6 billion to $8.6 billion in the coming 5 years despite the pandemic induced recession.
Total revenue: $1.36 billion
This European food delivery app Delivery Hero was founded in 2018 in Berlin. They deliver a wide variety of foods such as organic, vegan and Asian dishes. They are present in 40 countries and provide services in 300 cities of Europe. Delivery Hero's revenue grew by 99% YoY to Euro 776 million. They began with revenue of Euro 687 million and are expected to achieve Euro 2.6 billion this year.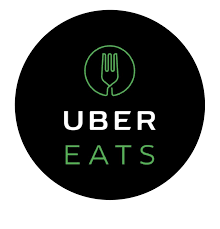 Total revenue: $1.3 billion
Ubereats began operations in 2014 in Santa Monica, then in Beverly Hills and West Hollywood. After a year it was introduced in New York, Chicago, and reached Spain. Then Ubereats became a standalone app separated from the ride-sharing app Uber. Today they serve in 1,100 cities and partner with 500,000 restaurants.
Uber announced acquisition of Postmates for $2.65 billion deal thereby grabbing a 30% share of the food delivery market in US and 28% of the global food delivery market.

Total revenue: $1.2 billion
Just Eat Takeaway has food delivery operations in 24 countries. Founded originally in Denmark they merged with Takeaway.com in 2019 and named it Just Eat Takeaway. They acquired Grubhub for $7.3 billion to foray into the US market. This made them the biggest online food delivery operator outside China.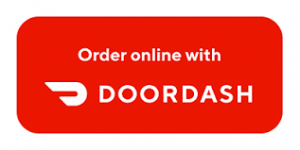 Total revenue: $1 billion
DoorDash is a leading food delivery company with 20 million active users. They partner with 350,000 restaurants and operate in 4,000 cities in the US. They transformed themselves from a mid-level firm to become one among the top food delivery services company. DoorDash announced recently that they are planning to go public with a market cap of $25 billion.

Total revenue: $636 million
The hottest start-up in UK 'Deliveroo' is a hugely successful food delivery service provider with an array of foods available anytime. The Amazon deal worth $575 million enhanced their valuation to $2 billion. Deliveroo is one of the fastest-growing delivery-service in Europe with operations in France, Spain, and the UK.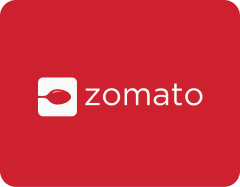 Total revenue: $206 million
Zomato launched in India 12 years ago and is now available in 24 countries. They started digitalization by uploading menus of restaurants online. There are 200,000 merchants on board and Zomato operates in 500 cities. 2020 first half was special as there was a 220% increase in revenue to $206 million and order volume soared to over 200 million.
The active users went to 11.3 million from 3.7 million in 2019.
Total revenue: $556 million
Glovoapp is primarily a food delivery apps with other lifestyle products on the menu. It was founded in Barcelona in 2014. Glovoapp delivers groceries and pharmaceutical products as well. They recently exited the Middle East markets so as to concentrate their growth in established markets such as South America, parts of Europe, and Africa.
Few Upcoming Food Delivery Apps
ChowNow
 ChowNow has a innovative approach to ordering food by providing digital tools from restaurant websites, of course now several food apps provide this facility. The app also allows users to order from various restaurants from one location. You can search for food based on the type of food you prefer or partnering restaurants.
The app is active in New York, Chicago, LA, Seattle, Denver, Portland, Atlanta, Dallas, and other large cities.
Faasos 
Folks love Faasos because there are amazing offers available most of the time. This Indian food delivery app came to existence in 2014 and functions in cities like Hyderabad, Mumbai, and Bangalore. Faasos delivers food from their own kitchen.
They have a premium version Bolt, if your order doesn't reach within 30 minutes, you don't have to pay for it.
Scootsy
This is an intra-city delivery service with products from diverse categories. Their range of service includes gourmet food products, restaurant food, fashion, gifts, and other essential goods. Or choose 'Solo' and order just groceries. MapTech lets you track the delivery time and the delivery agent.
The ebill can be transferred to your mail. Or just go ahead and pre-order the food and choose a time. Scootsy will deliver as required.
Most food-delivery apps pick food from restaurants and delivers it. But goPuff is more like a digital store, they provide stuff such as mobile chargers, bathroom tissues, six-pack beverages, vaporizers, and other sundry items. There is a robust database of goods available for you to choose from.
GoPuff is available throughout US, they are particularly active in 150 Southern and Midwest cities and areas. The app is free but goPuff charges $2 for delivery or there's $6-per-month membership for free delivery.
Conclusion Food Delivery App
The penetration of online food delivery apps in the US is at 6%. This encourages other food delivery firms to look at options of acquiring existing food delivery services in the US so as to grab a share in this market. Grubhub was acquired by European giant Just Eat Takeaway with the similar intention.
Grubhub agreed on an all-stock transaction for $7.3 billion which will give them the opportunity to penetrate the US market and overtake Ubereats. Growth of the food delivery industry in the US is expected to hover around 13% for the next 5 years and this will keep investors interested in this domain.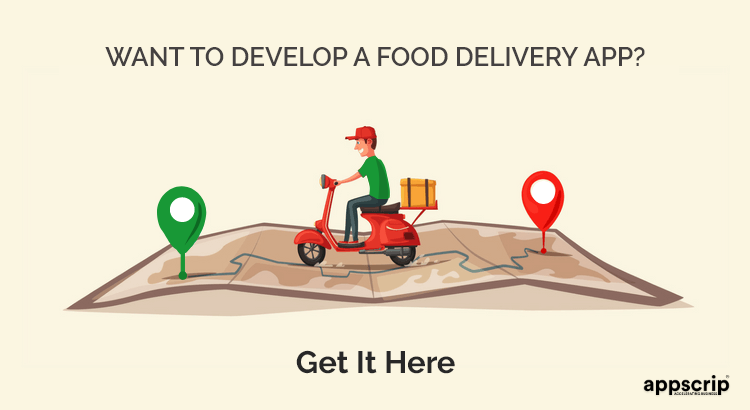 With an Engineering degree and a Diploma in Management under my belt, I worked for 16+ years in the automotive industry with various manufacturers. But my passion for writing was overwhelming, which I turned into a career. I have been writing for more than 10+ years and mostly in the IT domain. I am sure you will find the 300+ published blogs of mine in here informative, exhaustive and interesting.