Even before Covid-19 birthed the pandemic and shut people indoors, a surge in the online activity was perceived.
The on-demand economy was experienced in various domains such as ridesharing, handyman services and food delivery. Businesses were beginning to realize the potential of the on-demand economy which furthered its cause.
Food delivery apps in Gibraltar enables both traditional restaurants and takeaway only establishments to continue providing restaurant quality food to customers' right on their tables. For restaurants, the app cuts down on the number of clients visiting their brick-and-mortar outlet.
Food delivery apps have revolutionized the entire restaurant industry and has aided not only the stakeholders but also the consumers.
Post-Covid, the demand for the on-demand economy has hugely increased due both as a necessity (as now people got used to the convenience and there's a growing desire to have stuff delivered home) and businesses can now increase output with the same infrastructure.
Takeaway services are not restricted to few restaurants as there are agencies that take care of deliveries, thereby ensuring every restaurant can guarantee home delivery.
Introduction: Food Delivery Apps In Gibraltar
Gibraltar is a British Overseas Territory located northeast of the Strait of Gibraltar. It is a narrow peninsula south of Spain's Mediterranean coast and is only 21 km away from the African coast. This tiny nation has an area of 7 square km (5 km in length and 1.4 km wide) and a 12 km coastline. Gibraltar is the third smallest country after Vatican and Monaco.
But with 4,950 inhabitants every square km, it is one of the most densely populated countries in the world that demands all sorts of amenities. This state is fortified by British air and naval forces that guard the Strait of Gibraltar. From the Atlantic this is the only route to reach the Mediterranean.
Food delivery apps in Gibraltar are a blessing for a generation that is short of time and yet can be served quality food of their choice whenever they need it. It has also been noted that there has been a significant growth in food delivery apps during and after COVID.
Moreover, with the right food delivery service, business people can reap immense benefits such as:
Enhance online visibility
Provide convenience to customers
Save traveling time while visiting a restaurant
Customers can avail of discounts and other freebies.
Sost-effective for both customers and business owners
Wider reach resulting in more clientele
Easier management of operations with merchant tools
Businesses can work on customer retention with ease
The global digital food delivery market size is expected to rise to $369.97 Billion in 2030. It is expected to record a revenue CAGR of 13.2% as per latest reports.

Top 5 Food Delivery Apps In Gibraltar
Another reason why the future of online food ordering and delivery is now the way it is simply comes down to restaurants changing their business models to resemble retail. Same-hour and same-day delivery all play into the always-connected lifestyles of the modern consumer.
Many restaurants have even constructed their own fleets of drivers through an in-house delivery service to offer food delivery.
Finally, the world has experienced a culture change. Younger people have adopted the culture of doing practically anything from a smartphone. Even older generations have jumped on board with this culture change.
Moreover future delivery businesses will rely on advanced technologies to enhance speed and efficacy while reducing costs. Route management, targeted labor usage, and advanced machinery will be part of the future of food delivery.
Burger King is a global chain of fast-food restaurants that was founded in 1953. It has its headquarters in Miami-Dade County, Florida. Burger King was founded by Keith J. Kramer, Matthew Burns, James W. McLamore, and David Edgerton. Burger King is among the most popular food delivery apps in Gibraltar.
It is operational in 13,000 locations serving more than 11 million people in 98 countries. Its last funding was on Nov 26, 2013, from a Private Equity round.
Business Model, Monetization & Revenue Generation
Burger King uses the franchising business model combined with a cost leadership strategy. In 2021 it generated roughly $1.81 billion in revenue.
2.  Greggs

Another popular food delivery apps in Gibraltar.
It is a British Bakery chain. Greggs specializes in sausage rolls, sandwiches, and sweet items that include doughnuts and vanilla slices. It has its headquarters in Newcastle upon Tyne, United Kingdom. On 1st January 1939 John Gregg, founded Greggs in Tyne UK.
The company is known to provide freshly prepared food that customers can trust and that too at an affordable price. The objective of the firm is to become the customers' favorite food that can be availed on the go.
Business Model, Monetization & Revenue Generation
A major part of Greggs' revenue comes from its company-managed retail shops. A variety of baked goods are sold in its 2,181 units – out of which 375 are franchised all across the UK.
3.   Uber Eats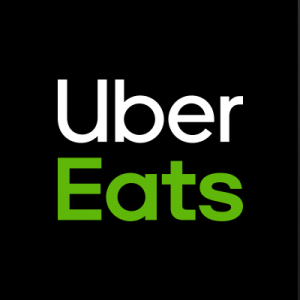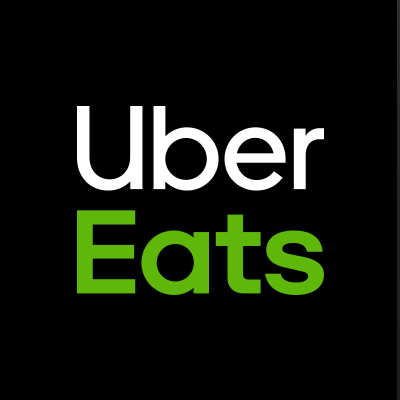 Uber Eats is an online food ordering and food delivery apps in Gibraltar. Uber Eats was founded in August 2014.  It has operations in over 6,000 cities across 45 countries. Uber Eats is headquartered in San Francisco, California, U.S. UberEats founders are Garrett Camp and Travis Kalanick.
This platform makes it easy to have good fine quality food delivered home from your favorite local restaurants. Customers can either browse via a PC or use the app to order, and then track their orders as it makes it way to their homes.
Business Model, Monetization & Revenue Generation
Revenue: $8300 Million (2021)
Uber Eats generates revenue from delivery fees, service fees and order fees, optional subscription fees from customers, commission and advertising fees. It also takes a cut of 15% to 40% on every order that is fulfilled by the restaurant. (Recurring Revenue Share from Restaurant Partners).
It is a three-sided marketplace connecting a driver, a restaurant owner, and a customer with Uber Eats at the center.
4.     Deliveroo

Deliveroo is a British based firm that has online food delivery apps in Gibraltar. It was founded by Will Shu and Greg Orlowski in February 2013 in London, England. It has headquarters in the United Kingdom.
It has raised a total of $1.7B. Its last funding round was on Aug 9, 2021, from a Post-IPO Equity round.
Business Model, Monetization & Revenue Generation
Its business model is such that it earns revenue from delivery fees, service fees, onboarding fees, subscriptions, and sales from its cloud kitchens. It also earns a bulk of its revenue from direct clients.
Deliveroo works on a logistics-enabled marketplace business model. The customer's order online, and the platform fulfills delivery via its own logistics network.
The company is expanding its food delivery services to include grocery delivery service along with the restaurant business. Its objective is to adjust its core earnings so that it can breakeven in the second half of 2023 or the first half of 2024. Deliveroo also aims to attain a positive margin of 4% by 2026
5.   Just Eat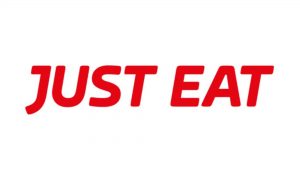 Just Eat is an online food ordering and food delivery apps in Gibraltar. The founders of Just Eat are Jesper Buch, Christian Frismodt, Per Meldgaard, Henrik Østergaard. Just Eat has its headquarters in London, United Kingdom.
Just Eat Take​away​.com is a leading global online food delivery marketplace that connects consumers with over 680,000 partners in 22 countries. Just Eat is headquartered in Amsterdam, the company was created in January 2020 by combining two of the world's most successful food delivery firms: Take​away​.com that was founded in 2000 in The Netherlands and Just Eat founded in 2001 in Denmark.
The latest funding for Just Eat was on 12th August 2021, from a Post-IPO Equity round, during which it raised $104.9 million.
Business Model, Monetization & Revenue Generation
It earns through its restaurant fees, delivery fees, delivery and service fees, sponsored placements, and Interchange Fees.
Just Eat works on a hybrid model. The restaurant partners use their own delivery fleets while the others work together with independent contractors to fulfill orders.
                      Future Of Food Delivery Apps              
Food delivery apps like Uber Eats, DoorDash, Swiggy are experiencing immense growth, which clearly proves that the future of such apps are promising. The pandemic only quickened the process of its adoption. Moreover, even restaurants are changing their business models to match retail.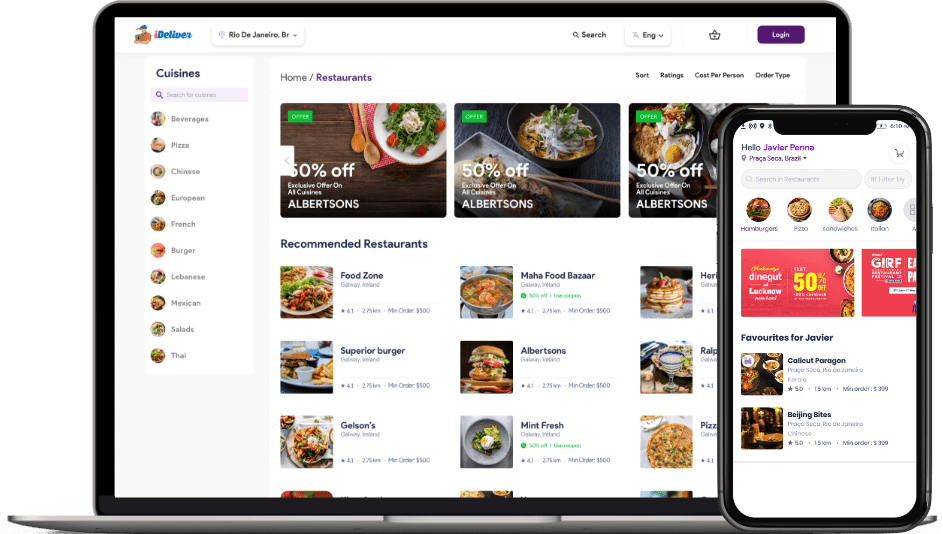 AI and ML are at the heart of progress in several industries. Don't be surprised when one day your pizza rolls home in a self-driving car or via a drone.
A crucial difference that will take hold of the future of food delivery apps is the shifting of services from third-party food delivery apps to deliveries by the restaurants themselves. For years, third-party apps have held restaurants hostage via high commissions and poor customer service.
The development of own-delivery-services and reducing costs have placed restaurants in a position where they can chart the future. The movement of investment away from third-party apps could save the restaurant industry millions.
Conclusion: Food Delivery Apps In Gibraltar
At Appscrip we offer a comprehensive suite of on-demand delivery mobile app solutions that will be technologically superior and commercially viable. Our latest food delivery software solution will ensure success for entrepreneurs in the on-demand delivery business.
Innovation will now define the future of your food business. Therefore, kick-start your own online food delivery software business and satiate the taste buds of your customers.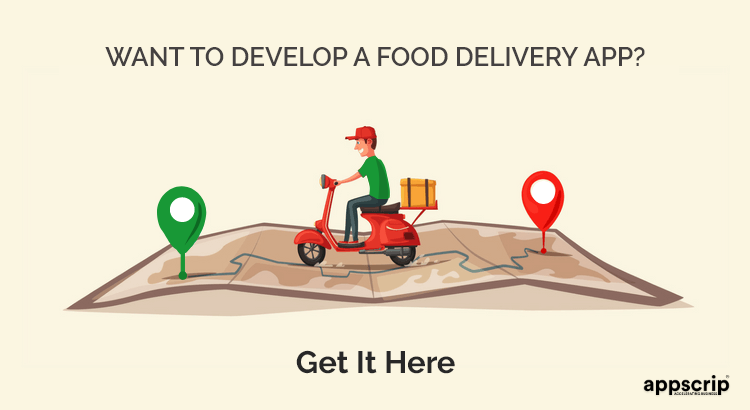 With an Engineering degree and a Diploma in Management under my belt, I worked for 16+ years in the automotive industry with various manufacturers. But my passion for writing was overwhelming, which I turned into a career. I have been writing for more than 10+ years and mostly in the IT domain. I am sure you will find the 300+ published blogs of mine in here informative, exhaustive and interesting.