This year the market size of the global online food delivery sector has been estimated to be around $ 130.2 billion.
While the total revenue of the online food delivery business this year in Ireland is projected to touch $59.34 million.
Food delivery service has come a long way since the inception of World Wide Waiter (now operating as Waiter.com) in 1995, the first real start-up in this segment.
Last decade witnessed a robust growth in the online food delivery Ireland segment with the emergence of apps like DoorDash, Uber Eats, and GrubHub, etc.
It isn't surprising that the food delivery business caught the imagination of the population during the pandemic when the world went into hibernation. In Germany, Delivery Hero reported a 92% increase in revenue during the lockdown. In the US, Uber Eats added 30% additional users as of March 2022.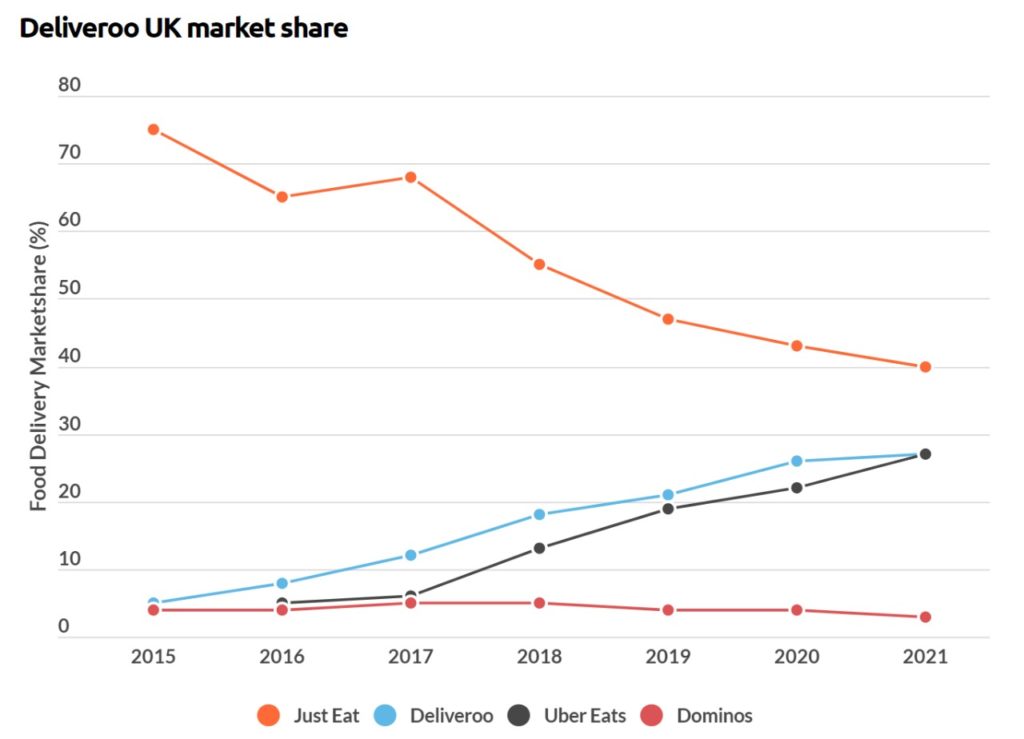 Food ordering and its delivery has evolved with technology disrupting the segment. We have seem umpteen startups launched based on business ideas such as grocery delivery, organic meal delivery, meal-kit delivery, restaurant table booking, home food delivery, and more.
People need food and ordering it to fulfil one's cravings has become as easy as a walk in the park now. Let's now discuss the various food delivery apps prevalent in Ireland.
Top 5 Apps For Food Delivery Ireland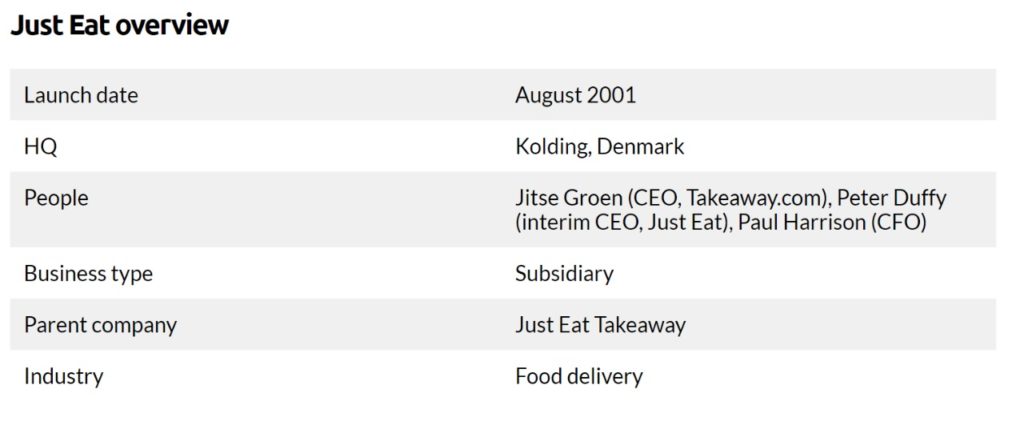 Your favorite takeaway food can be delivered to your doorstep without much ado. You just need to download the Just Eat app (food delivery Ireland) and order from the host of curated restaurants or take a pick from your best-loved list.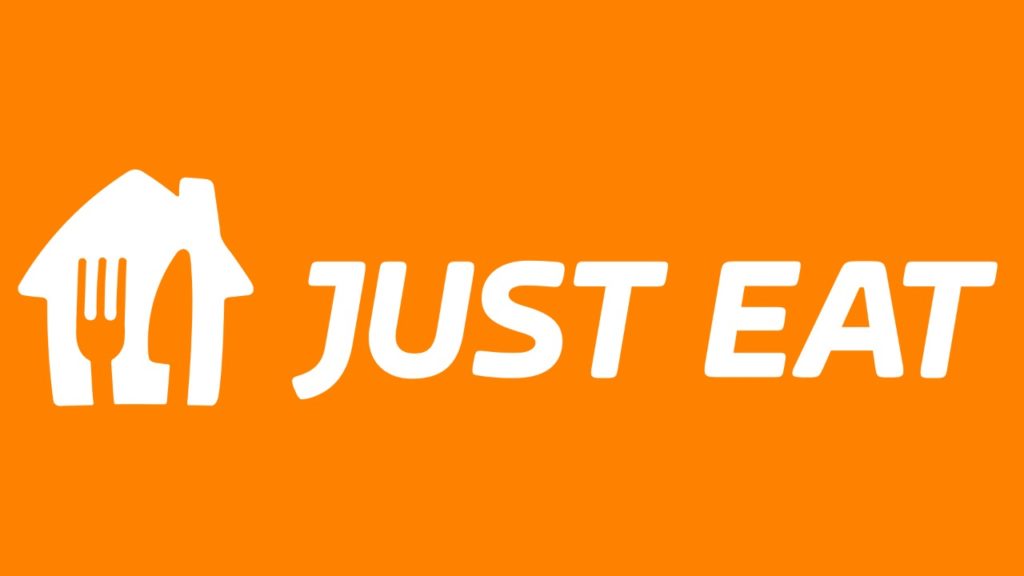 From perfect pizzas and burgers to piping-hot pad Thai along with crispy fried chicken, Just Eat offers them all. It has got more dishes and outlets under its belt than you can shake a chopstick at. So whether you're into Indian, Chinese, or Italian – your dish is their command.
Essential Features:
A customer can search for top-rated takeaway restaurants by typing the postcode.
You can pre-order a meal even before the restaurant opens.
Both takeaway and doorstep delivery options are available.
Customers can narrow down their choice of food by cuisine, reviews or special offers available on the app.
Customers can make online payments or chose card payments or opt for cash on delivery.
Once you place an order through Just Eat, the payment details and your choice of food is stored to be used later. Next time the customer can reorder with just the tap of a button.
Users can track their order status via regular notifications.
Now go ahead, download the app and Just Eat.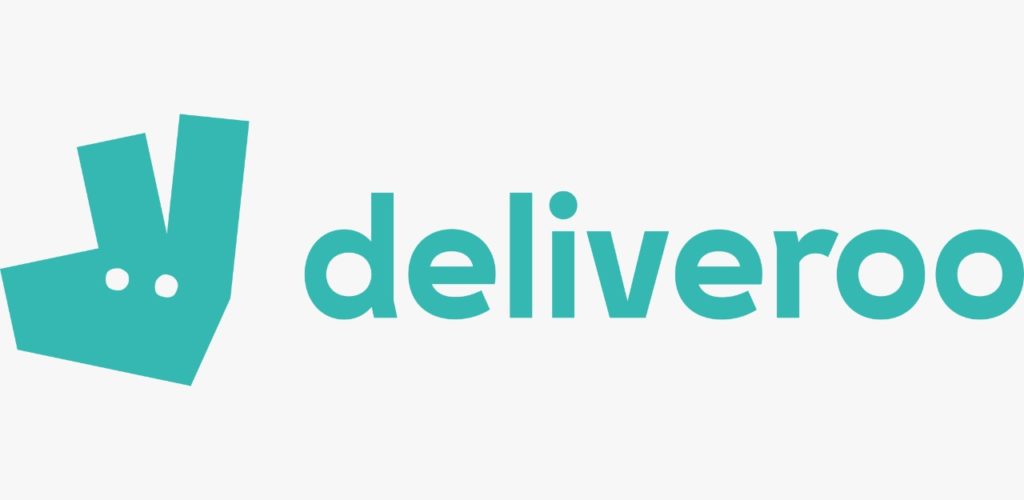 Deliveroo is among the top choices for food delivery Ireland. Deliveroo offers a gamut of options from reputed food chains, such as KFC, Nando's, Burger King and Subway to local cuisines. Customers can also order from their best loved cuisines and it will be delivered within the prescribed time.
From Chinese to Cuban along with sushi to salads and pizza, Deliveroo has it all.
Deliveroo has now gone on to add grocery delivery from local stores in their repertoire. Have you run out of milk or eggs? Just order from one of their grocery partners and get your essentials delivered straight to your door.

ORDER AWAY
Users first have to search for their favorite restaurants.
One can sort by delivery time or top-rated services.
Cuisines can be filtered as per your dietary inclination.
Customers can opt for takeaway or delivery.
Customers can pre-schedule the food delivery as per their convenience.
Deliveroo offers an upgrade known as Deliveroo Plus.
With this premium upgrade customers can opt for several discount codes and offers that are provided on each order.
TRACK YOUR FOOD
Customers can check out the status of their order on the app.
Customers can track their orders in real-time.
Customers receive alerts from the driver, beginning from the time the ordered was placed until the food reaches you.
LOVED BY YOU, DELIVERED BY DELIVEROO
Deliveroo doesn't fret regarding the delivery timing of your order. Go ahead and order your favorite snack or a family sized feast to be delivered at your convenience. Join hands with scores of foodies who are enjoying the benefits accorded by Deliveroo and satisfy your cravings sitting right on your couch.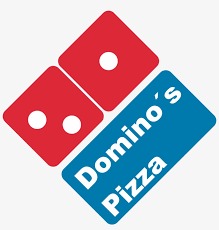 Another finger-tip app that gets you fresh and quick food is the Domino's app. The food is prepared using fresh ingredients and you bet the process begins only after the order has been received. This ensures customers are served fresh food every time.
Download the app and you'll have the best local offers at your fingertips.
Domino's super-helpful order tracker lets the customers follow the pizza at every stage, from dough to doorbell.
Customers are offered great value deals on the app which helps them get their orders at an absolute steal. In-app vouchers can be added to get exclusive discounts on an order. Both takeaway and contactless delivery options are available.
Payment options are flexible, customers can use any mode of online payment or cash on delivery is also available.
Ordering Pizza
Users can scroll through Domino's easy-order menu and treat themselves on the takeaway night. You can discover pizzas, burgers, garlic bread and the rest from the slew of options available on the app –
Pick an all-time classic, a meaty one
Discover a new pizza
Design your own creation
There is also an option available to customize one of your favorites.
Group ordering
This is a unique feature native to this delivery app, the app is friendly for large groups. The app extends the provision to create a group order with friends and family.
Users can uniquely send each friend a group invite, and they'll be able to select the food they prefer to be included in the order. Once everyone in the group has selected their dish, the host can go ahead and place the order.
Pre-order food
The pre-order option allows users to order a pizza with sides any time of the day and get it delivered at a scheduled time. Regular customers will have their last order saved in case they prefer to order it again at the touch of a button.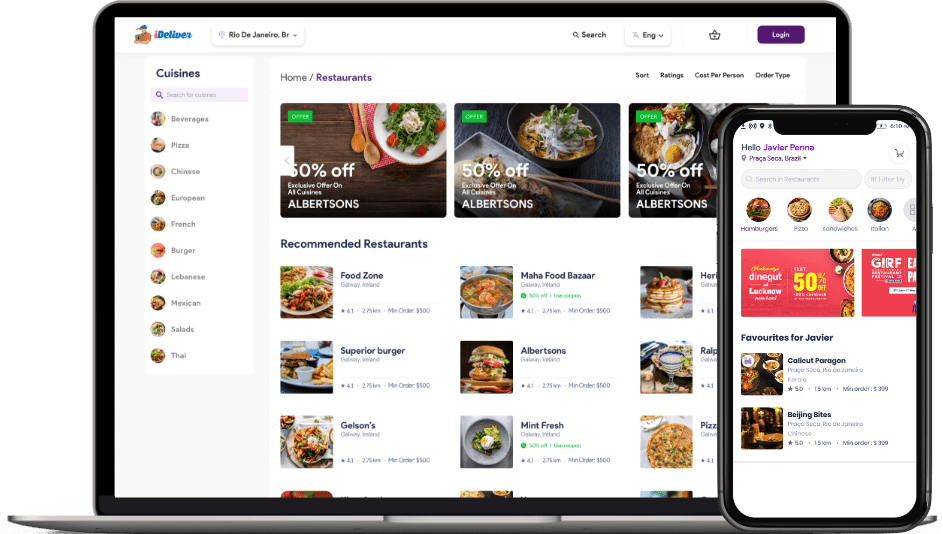 Let's begin with the question that's on everyone's lips (that's not food) – Is there Uber Eats in Ireland?
Yes! Absolutely. Uber Eats delivers food around the globe and in Ireland too.
Delicious Food Delivered at Uber speed
If you are hungry, don't search for your mom or wife or even your girl-friend. Just pick up you smartphone and hit Uber Eats. Get what you want, delivered when you want it. Customers can avail local flavors they crave for, at the tap of a button.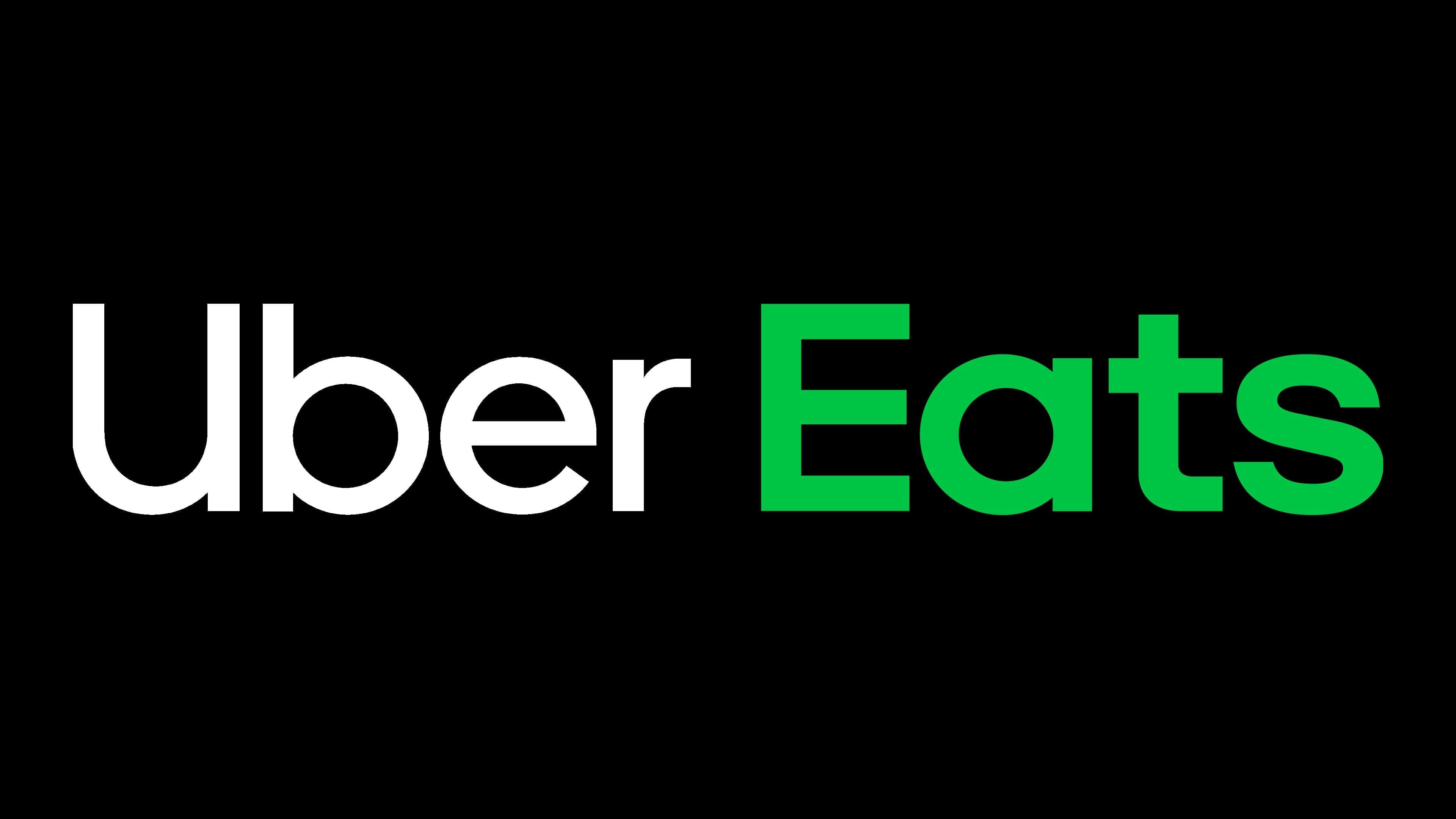 If you know what you are searching for, then scour for the specific restaurant, dish or cuisine. Pizza. Burritos. Burgers. Sushi. Uber Eats is your savior.
While placing an order also mention the delivery address and you get the estimated delivery time along with the total price with breakup. Seamless payment can be done through the Uber account or just add your online payment mode. Track your order in real time heading your way.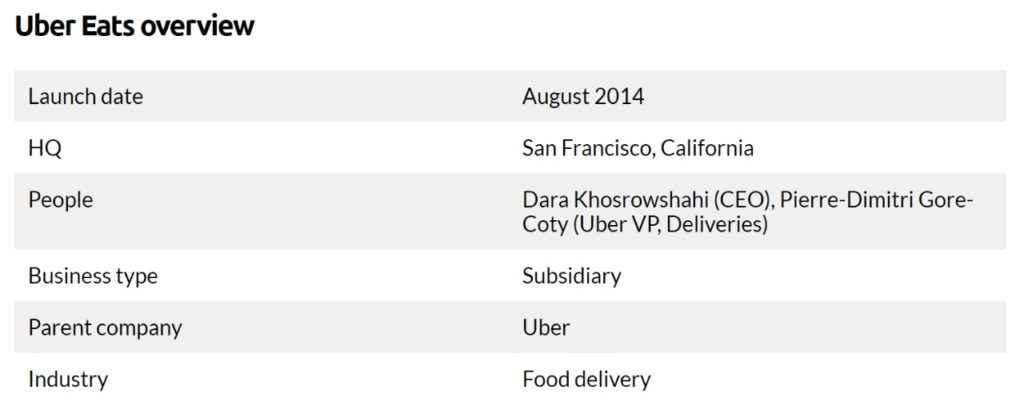 The Easy Dish app (Food delivery apps Dublin) is brimming with top-notch takeaways. Everything from Indian, Chinese, Italian and more. If you feel ravenous for any particular cuisine, just order for delivery through Easy Dish.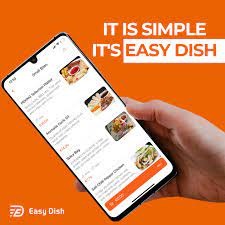 Paper menus are not required any further. This app takes the hassle out of ordering takeaway as payment can be done through the app availing special discounts. If you are confused about what to order, then you could access to the millions of reviews available on the app that will help you choose.
Conclusion: Food Delivery Ireland
Getting food from your favorite restaurant during the work week can lead to several discomforts. The online office food ordering and delivery business fills this void for busy professionals who yearn delicious food from nearby restaurants. But that's for the next blog.
By 2025, it has been projected that the food delivery segment in UK is expected to increase by 59% to $9.4 billion.
Amid the pandemic, the food delivery apps have seen peak usage along with significant revenue generation. Millions used these apps, even for the first time to get their favorite dishes delivered to the doorstep. This ordering spree continues even today.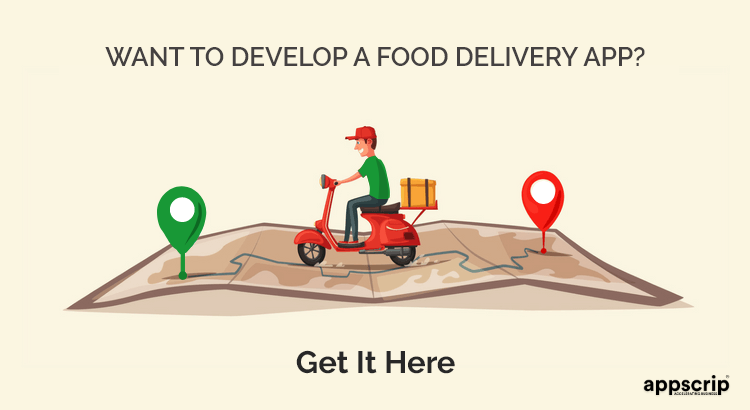 After an Engineering degree and a Diploma in Management I devoted 16+ years working in the automotive industry. My innate skill and extreme passion in writing, encouraged me to adopt it up as a profession. I have been writing for more than 10+ years in the software industry. The 400+ blogs I published are informative, exhaustive and interesting to a professional and causal reader.