New problems frequently call for new solutions.
Startups can be valuable in this situation because their size frequently supports innovation and flexibility when giving scalable solutions to some of the most recent business difficulties. French tech startups having been solving numerous bottle-necks in France.
France is home to the world's fiercest consumer market supporting over 30 Fortune 500 companies. Consumer giants like L'Oreal, Insurance firm AXA, Oil firm Total, Retailer Carrefour, BNP Paribas, and numerous other multibillion-dollar empires have their roots in France.
The coronavirus pandemic severely dented the French economy, like it did to many other large economies, but the French nation quickly climbed out of the quagmire.
The recovery of the French economy was led by startups raising a record €5.6 billion in VC funds during the first two quarters of 2021.
Introduction: French Tech Startups
French innovation is booming right now. As evidence, France set a participation record at CES 2019 in Las Vegas with 410 startups showing up. Even better news, 57 of them left with an "Innovation Award."
Tech startups in France have been fish-tailing two of the largest European tech ecosystems for some time now – UK and Germany. Year 2021 was instrumental as France's startups showed that they were truly a force to be reckoned with.
Top French Tech Startups
In 2021 French startups cashed on $13.1 billion funding, which was 11.6% of the total the continent earned during that period. There were 28 $100 million deals, and more than 1,350 new startups established.
French entrepreneurship is growing, this is especially evident in the IT domain, where new structures are constantly being introduced.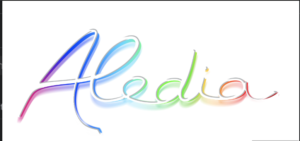 Gallium-Nitride (GaN)-on-silicon nanowires are used in the development and production of light-emitting diodes (LEDs) by Aledia, this French tech startup company is a spin off from the CEA-Leti labs in 2011. Standard silicon substrates of 8 inches (200 mm) in diameter can be scaled up to 12-inches (300 mm) in diameter for the production of LEDs.
Aledia asserts that its 3D LED technology enables high brightness (x1000 of what is available in today's average screen), high-resolution, low-power, and cost-effective displays—all of which are essential elements in a range of current and upcoming mobile display applications, such as laptops, tablets, smartphones, augmented reality/virtual reality (AR/VR), and smart watches.
Aledia and TowerJazz established a process development agreement in December of last year in order to put Aledia's nanowire-LED technology into scaled-up commercial production.
The Grenoble-based business raised €30 million in a Transaction C financing round in 2018 in addition to €38.4 million which it gained in two funding rounds in 2012 and 2015.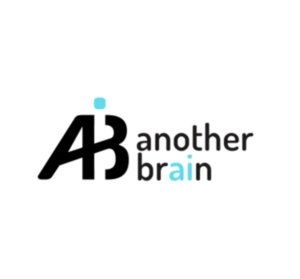 And it works pretty much similar to how the human brain works. Organic AI has the capacity to understand what is happening and it learns the process. It also does not require large amounts of training data.
Technologies from AnotherBrain are predicted to throw up new opportunities in a variety of sectors, such as the automotive sector, healthcare, industrial automation, smart homes, and smart cities.
AnotherBrain raised an additional €19 million in funding last October to hasten the conversion of its present software-based Organic AI solution into a cost-effective and efficient ASIC after closing a €11 million seed round in 2017.
Bruno Maisonnier established the business in 2017. Prior to that, he founded and served as chairman of Aldebaran Robotics, the company that created the humanoid robots Pepper and Nao. Aldebaran Robotics was purchased by SoftBank Group in 2015.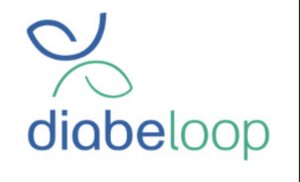 The goal of Diabeloop, which was established in 2012 as a spin-off from the Center for Studies and Research for the Intensification of Diabetes Treatment (CERITD), is to automate the management of Type 1 diabetes.
The DBLG1 device, which is its debut offering, combines a continuous blood glucose sensor and a tiny insulin pump in the form of a patch. Bluetooth technology is used to connect the sensor and pump to a smartphone that has been customized by CEA-Leti, a French research organisation.
In essence, a glucose value is transmitted through Bluetooth to the phone every five minutes. To determine the proper dose of insulin to inject, the DBLG1 algorithm analyses data and takes into account the patients' physiology, physical activity, food intake, and other pharmacological therapy. The dose is supplied immediately to the pump after it has been computed.
The DBLG1 system runs in a closed loop since the pump automatically administers the insulin; the patient does not need to take any action on his volition. This reduces the possibility of any mistake occurring during administration of the drug.
To hasten the commercialisation of its artificial pancreas device in Europe and the US, Diabeloop raised €31 million in a Series B investment round in December 2019.

Dreem is a neurotechnology firm that is among best French startups established with the straightforward goal of making people healthier by treating their sleep issues and to enhance the quality of their nightly rest.
According to the business, the Dreem headband tracks sleep properly by tracking brain activity and employs audio stimulation as a tool to help people nod off more quickly, sleep for longer periods of time, and wake up feeling rested.
The Dreem Band is among the best French tech startups that has manufactured a number of sensors, including an accelerometer to track movement and breathing patterns, six EEG electrodes to measure brain waves, and a pulse sensor to track heart rate and blood oxygen saturation.
In 2018, Dreem raised $35 million from Bpifrance and Johnson & Johnson Innovation, bringing its total funding to $60 million in less than four years.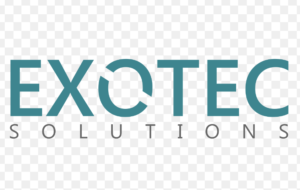 Exotec Solutions is among the biggest French tech companies that was established in 2015. The company assembles a group of mathematicians, engineers, or technicians who create and construct fleets of robots that will automate warehouse operations.
With the help of its laser scanner navigation, the startup's autonomous Skypod is a high-performance order preparation robot that can transport up to 30-kilogram boxes anywhere in the storage. Additionally, it has the ability to climb and descend a rack and grab a package from the shelf without any help.
The system sends Skypod at a speed of four meters per second to pick up the box and deliver it back to a human operator as soon as an order is placed on the internet.
Since 2016, Exotec Solutions has raised a total of €18 million.
Conclusion: French Tech Startups
Major factors that propel French tech startups success and their burgeoning are an abundance of skilled talent, government support in the form of tax incentives, and healthy attitudes towards startups.
Paris is not only a city of love and light, but it's also a hub for businesses in Europe. Europe and the rest of the world believe France is the birthplace of startups and top French tech companies. Some of the world's most successful tech startups and Fortune 500 firms reside there.
A combination of foreign talent, government incentives, and entrepreneurial energy is producing excellent results, according to expectations that "Paris will be the most vibrant IT ecosystem in Europe."
The number of investments in French businesses is also increasing. 2021 was a memorable year for the French startup ecosystem, with several significant developments and encouraging news.
Over €10 billion was raised throughout the year, and 12 new unicorns emerged. We examined the French tech scene to find some important trends to follow. There isn't any doubt that France is turning out to be a leading hub for technology infused with startups.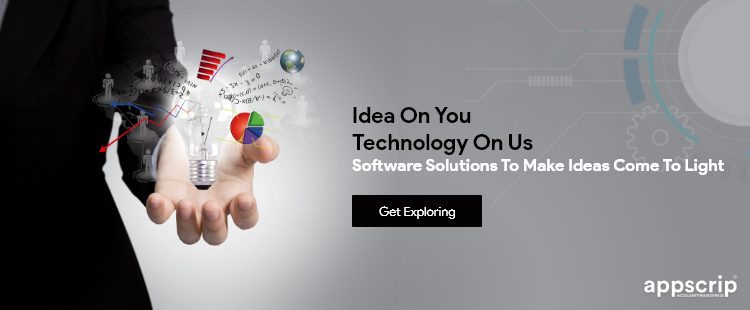 With an Engineering degree and a Diploma in Management under my belt, I worked for 16+ years in the automotive industry with various manufacturers. But my passion for writing was overwhelming, which I turned into a career. I have been writing for more than 10+ years and mostly in the IT domain. I am sure you will find the 300+ published blogs of mine in here informative, exhaustive and interesting.