Fuel Delivery App Development has become a topic that has been discussed quite frequently in the online fuel delivery business. 
Since many on-demand fuel delivery startups have sprung up recently, firms are now looking for the perfect fuel delivery app development solutions. 
If you're one of the players in the market looking to get an app built, then here are the following things that are to be followed.  
Let's begin! 
Things needed to start an on-demand fuel delivery service 
License and regulations
Before you get started, it's a must to obtain a license to start your on-demand fuel delivery business. Because you don't want your business shutting down because of not complying with the regulations and the norms. 
If you're a US-based fuel delivery startup, then it is vital to follow the EPA and PHMSA rules and regulations. 
Building the infrastructure 
Building an IT infrastructure is a tedious process when it comes to online fuel delivery business. Unlike the taxi riding business, where a GPS is enough, fuel delivery apps require an extra carrier to pass on the necessary information to the handler and the driver. 
Using state of the art technology such as IoT sensors can make your fuel delivery app development a success. 
You also need to have an additional set of software and hardware solutions to provide the necessary information. 
Forming the fleet 
To meet the required demand, you must build a fleet of delivery trucks. This is another pivotal step when it comes to the fuel delivery business. 
To get started, you can have a minimum number of trucks fitted with GPS and other reporting and analytics software. As mentioned in the first point, it is paramount that you obtain the prerequisite license and permission to get the ball rolling. 
Associating with fuel providers 
You need to associate with fuel providing companies to get your daily or monthly stock of fuel. Imagine running out of fuel where you are forced to shut down the business for a day or two. 
Ensure that you collaborate with a trusted fuel service provider.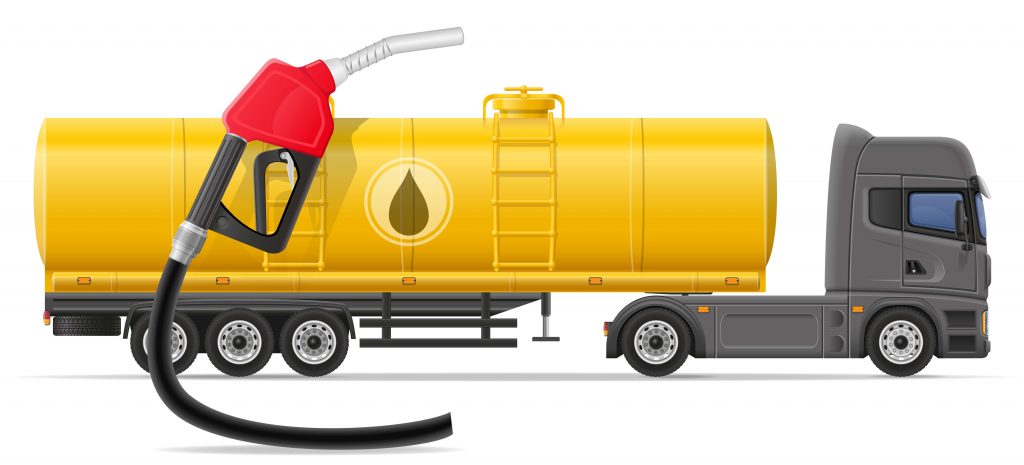 Hire trained drivers 
Fuel is a combustible liquid and there's a high chance that the vehicle might catch fire. Hence, it is important to hire trained drivers who are well versed in the risks of the job. 
They should be able to deal with the hazards professionally. HAZMAT drivers are trained drivers who can transport inflammable and hazardous materials. They would have undergone the training to handle hazardous materials, adjust traffic routes, and maneuver through dense traffic.  
Developing the software solution 
The key to building a well functioning software solution or an app is to build a robust backend solution. The backend of the fuel delivery app development should be perfect and not include technical errors or bugs. 
They should be able to integrate with other solutions and work in tandem to make your daily operations smooth and successful. 
Now that we have looked at the mandatory things to start an on-demand fuel delivery business, let's look at the fuel delivery app development features. 
ALSO READ: On-Demand Gas Delivery App | How to build one 
Essential features in fuel delivery app 
Reduced Waiting time 
Whenever you're taking the onus of developing an app for fuel delivery, you must ensure that the customer doesn't have to wait for a longer time. Make sure that the customer receives the fuel through the nearest available fuel delivery vehicle. 
Location-based GPS 
One way to get customers to become your loyalists is to have real-time and accurate GPS solutions. The customers should be able to mention their exact location so that the drivers can reach the location on time. 
High-quality fuel 
Your customers will keep coming back to you if you provide high-quality fuel. Adulterated fuel will never find takers and if you're found delivering adulterated fuel, you will go out of business soon. 
Ease of access 
Whenever you are looking at your fuel delivery app development, you must keep in mind that the app should be easily accessible to the users. UI/UX should be well designed. The customers should not have trouble navigating the app. 
Payment Methods 
Payment methods are an important feature in the app. All payment methods and cards must be accepted so that the customers will not find it difficult to make the payment. 
Text and Call options 
Communication is essential when it comes to a successful association. Customers should be able to text on chat or call a number so that they know when the fuel delivery is going to happen. 
You don't want the customers to keep waiting and become anxious, do you? 
Promo codes and offer 
Who doesn't like promo codes and offers? If you want customers to keep buying from you, provide coupon codes, discounts, and other offers to them. 
This way customers get a good deal and they will resort to positive word of mouth. This will increase your brand awareness and get you more customers.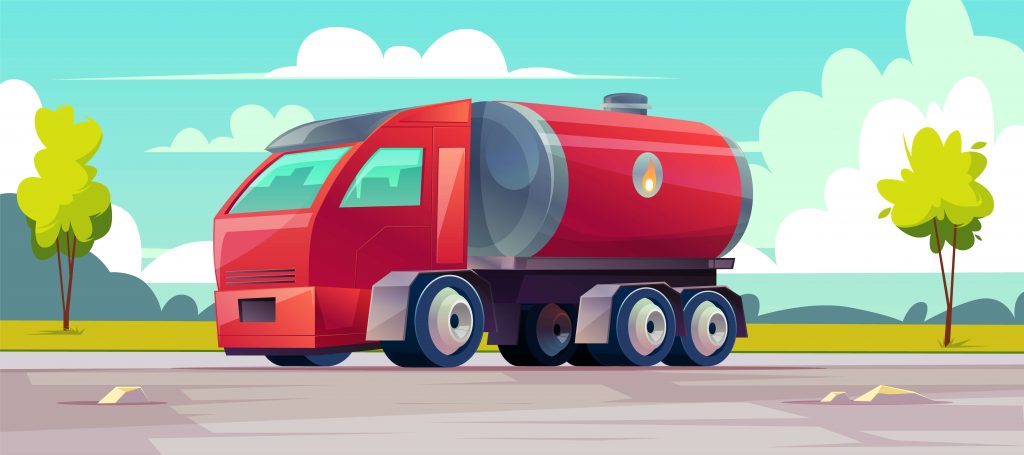 Cost of developing the app 
The cost of the fuel delivery app development depends on a string of various factors. All of them are listed below-
The type of platform 

UI/UX design 

Front end and back end development 

The country and the geography of the app development agency 

The technologies used 

The testing tools employed 
Other factors in fuel delivery app development include whether they are native apps, hybrid apps, or a web application. 
ALSO READ: Fuel Delivery Service Apps That Make You Skip The Gas Station
Final Takeaway 
 Having gone through the entire fuel delivery app development process, you now must have got an idea as to how much developing an app would cost. It depends on several factors. 
If you're looking for an agency for your fuel delivery app development, then reach out to us and we'd be happy to help you out.