Social media has changed the world order.
It has been instrumental in causing a powerful social change by influencing people's choices, opinions, and beliefs on every subject. It has changed the way we communicate with our colleagues, friends, relatives, near and dear ones.
Now the question is: what is the future of social media platform development? How can we keep pace with it? Is the importance of user privacy and security shaping the future of social media platform development? These are some of the questions that needs to be addressed actively.
So, if you are looking for answers to these questions then read this blog entirely.
Future Of Social Media Platform Development & Emerging Technologies
Innovative technological advancements and trends such as Artificial Intelligence (AI), and Virtual Reality have given rise to a new possibilities in the digital era and are part of future of social media platform development.
In the recent past technology was stagnant for a while, but now that has made way for new appealing features, personalised algorithms, and predictive digital tools.


Predictions For Social Media Platform Development
Social media makes it possible to create personalised, catchy, and immersive content for your target audience.
Customised experiences will be enhanced by VR and AR. This will find acceptance among the audience.
Diversity, empathy, and equity will become the most desired digital marketing values.
Social media will be experienced through virtual reality via augmented reality glasses. The fine-line between real-life and social media will become hazy.
Social media will be percolate into every aspect of our lives.
Social Media Platform Development Trends
The impact of emerging technologies, such as Artificial Intelligence and Virtual Reality, on the future of social media platform development is imminent.
Virtual Reality
VR is a computer-generated 3D surrounding ambience that enables users to explore and communicate with a virtual environment pretty much similar to reality. Virtual Reality now has an imperative role in enhancing social media engagement and interactions.
Upcoming businesses are hopping on the VR bandwagon to gain benefits from Virtual Reality on social media platforms. Companies now don't need to publish textual or visual press releases while launching a new product.
They can invite various media agencies to a VR launch event. Now therefore, journalists can experience the product themselves. Companies also need not fly in their Brand Ambassadors or Content Creators for evaluating their products.
Social Media Platform Development And Virtual Reality
Users can virtually have a conversation with companies and try their products and services without leaving their preferred surrounding.
For instance, in its VR game – Horizon, Facebook employ their own staff, who act as guides and hosts to provide service to users in public spaces. Soon, one can approach and interact with a customer care executive virtually without submitting requests.
Even video calls or live conferences on social media platforms will soon change into virtual meet-ups. This will enable you to communicate with others in real-time.
All these points indicate, the important role that virtual reality technology will have in enhancing social media. It will also provide several ways humans can converse with each other in the near future.
Virtual Reality Enhancing Social Media Platform Capability
Facebook was one of the first social media platforms to promote VR through their popular gaming company Oculus. Recently, Facebook released Facebook Horizon, an online VR game created for Microsoft Windows and Oculus Quest 2.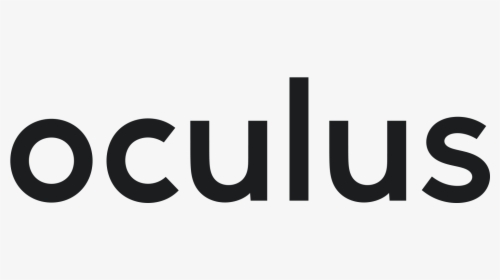 This comprises of Virtual Reality sandbox universe where individuals can login and be a part of several worlds. They can now create their own worlds using tools that are available, without any prior knowledge of coding. Facebook has tested various VR projects in the form of apps like Facebook Spaces, Oculus Venues, and Oculus Rooms.
Companies like HTC, Altspace, VRChat, Big Screen, Rec Room are also aiming to reap the benefits of this emerging technology.
HTC is using Virtual Reality to market its services. It has introduced the world's first 5G consumer mobile headset, XRSpace Manova. This enables its users to enter the virtual universe of XRSpace.
Users can play games and communicate with each other and view various 2D and 3D content. Furthermore, they can also use the platform for managing interactive meetups.
The ongoing pandemic has also turned into a blessing by fuelling the acceptance of VR across industries. The reasons that led to the adoption of VR are:
Travelling was not possible during the pandemic. Hence, VR helped travel enthusiasts across the world to travel virtually.
People were confined within homes that was taking a toll on their mental health. This encouraged them to use AR to explore their passions, and hobbies by participating in events, shows, and activities.
AR made this possible by helping users interact on their live shows virtually. This brought them out of their feeling of isolation.
Social Media Platform Development And Artificial Intelligence
 Artificial Intelligence
AI combines computer science and robust datasets, that help in problem-solving. Artificial intelligence (AI) is transforming lives for the better. When you search for a subject / product/ service on Google, you notice many ads of what you searched for appearing in your feed. This is an AI feature.
Also, when you use Twitter, you'll notice that you receive recommended tweets and profiles that you searched and were keen to follow. AI examines your behaviour pattern on the platform and provides you with content that might like. This enables users to spend quality time on the platform, thus enhancing user engagement and experience.
Many social media platforms use AI to keep a check on cyber-abuse. Facebook, for instance, uses an AI tool known as Deep-Text to locate instances of abuse. The end goal of this technology is to design a system with the same level of intelligence as a human being.
Social media users are reaping the benefits of this technology. There are even AI influencers now. AI can be used to scan different trending posts on social media. It can then suggest topics for you to include in your posts, or it can even write them for you. Then it can schedule your posts. Thus saving time for manually setting them up.
This technology empowers brands and marketers to map demographics, trends, and behavioural patterns. It can foresee user sentiments and recommend optimisation of your social presence. AI technology can help employees in boosting their social media performance whether in the office or on remote work.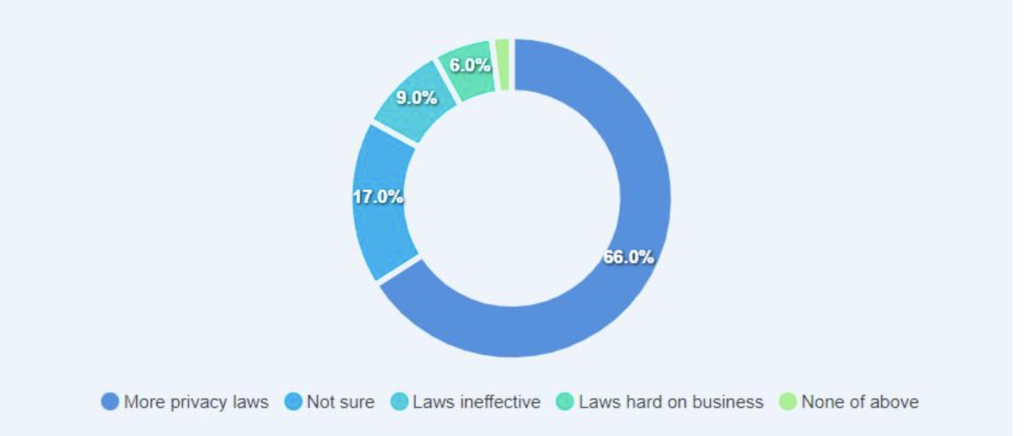 Some more benefits of AI and how it can make your life convenient: –
    You can build better Ads
    Better response time
    Moderate your content
    Analytics can be improved
    Boost Personalization
    Enhances organic reach and ROI
    Target the right audience
    AI even offers better security
Social Media Platform Development And User Behaviour
Machine learning can help create the right kind that content, marketers need to share with their target audience. Some solutions can even be used to personalise and create content. An AI-powered website-building platform, Bookmark.com, uses Machine Learning to build custom websites.
Machine Learning helps the software to identify emotions behind specific content put up by the user on social media platforms. It also evaluates data efficiently which gives a far better insight into user behaviour and requirements. This plays a key role in creating products and platforms that users will love.
Sentiment analysis can be practiced by businesses in social media as well as customer support. It can be used for garnering feedback on a new products, design, or service.
Social Media Platform Development And Business Models
The role of data analytics is critical in enhancing user experience and personalisation on social media platforms. Data analytic solutions help brands to gather necessary data on users and interpret them to gain information.
This gives insight into user behaviour, their requirements, and current trends. Personalised social media campaigns enable marketers to reach out to the audience and attract them with valuable content.
Data analytics is the foundation of user experience. Every organisation should collect, manage and clarify data before taking any business decision. Data helps customer representatives to personalise their solutions. Marketers can foresee market changes, and managers can find out workflow bottlenecks.

 Social Media Platform Development And Regulation
Social media platforms can be used to perform good deeds or felonies. Social media is sometimes used for the circulation of fake news and fake products. They are also sometimes culpable for the manipulation of digital content for political purposes.
Furthermore, they promote transfer of dangerous misinformation on elections, vaccines, and other public health matters. This is how regulation became a necessity.
Regulation not only lessens the chances of receiving fake information, but also reduces the chances of causing conflict among people. This will ensure there is a standard that users must abide by. It will ensure folks strictly adhere to such regulations.
The issue of content regulation is critical. President Trump's used social media to share misleading information. This provoked his millions of followers to orchestrate havoc. Hence, social media giants Facebook and Twitter finally took a clear stand. They banned Trump from their platforms — Facebook indefinitely, and Twitter permanently.
The Federal Communications Commission in USA regulates interstate and international communications by radio, television, wire, satellite, and cable in 50 states.
The purpose behind the global regulation of new media technologies is to enable cultural diversity in media content. It also provides free space for public access and sharing of various opinions and ideas without censorship.
The Supreme Court in India has expressed its desire to regulate social media so as to restrict the dissemination of fake news, defamatory speech, and troll. It has asked the Union government to come up with guidelines to ward off the misuse of social media. Thus protecting users' privacy.
Objectives Of Regulation
  Sustain and ensure market confidence
  Customer protection against malefic intent
  Strengthening the stability of the financial system.
Key Strategies For The Consolidation Of Social Media Market To Free Up Resources And Time 
Sharing UGC (User-generated content) across social channels. Either through a review on Instagram Stories, an image on Twitter, or a video on IGTV. This will save time and money while still providing followers with appealing content.
Live videos are efficient in helping build a connection with your followers without wasting much time creating content.
Social media events need to be created. Events raise awareness for businesses and result in some additional visitors.
Collaborate with influencers or micro-influencers in your industry and ask them to share information about your business. For instance, information on your latest product lines.
One can even send them products to share with their followers to reach a wider audience of potential buyers. This is an effective way to create trust and authenticity with new buyers. It is because an influencer's followers already have faith in them, which means they trust their feedback regarding any brand or product.
It also suggests that you don't have to spend time creating lots of different social media resources. Instead, your influencers will take up such responsibilities for you.
In-store promotions should be shared on social media too. Run a location-specific promotion or contest for your business. This will not only allure potential new customers but will also provide you with a probability to reward existing customers. Moreover, it will also lead to a surge in sales.
The above activities are important to create a buzz around your business with the help of social media.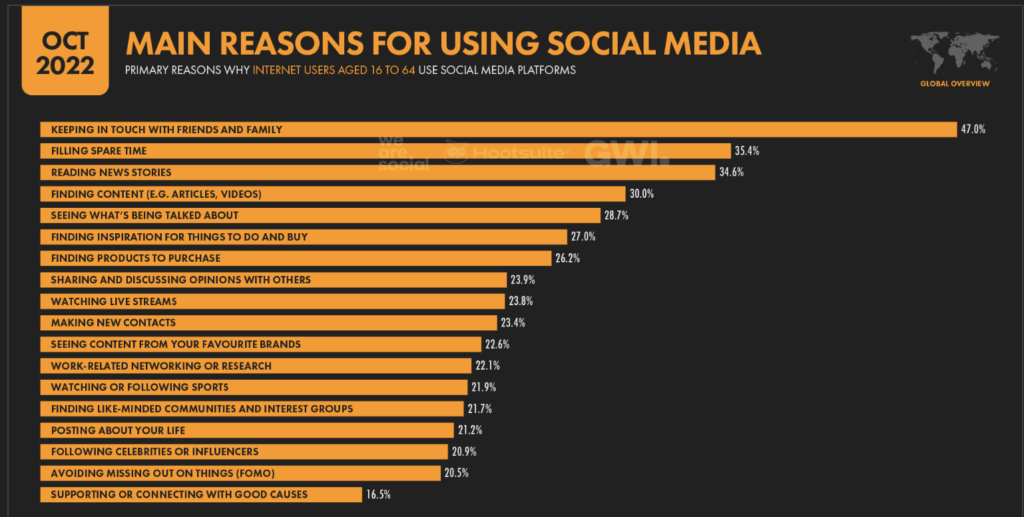 Social Media Platform Development And Privacy Concerns
There are few tips with which you can make your users feel secure on various social media channels:
Sharing content or trying to get people to purchase your products, link those big conversions back to your main website.
Be transparent while collecting confidential information from your users and tell them the reason for the same.
Design an informed social media policy for your team that encourages best practices on personal and business accounts.
Checking your inbox for suspicious direct messages and removing or reporting them where necessary.
 Refrain from clicking on unknown links on social media.
 Keep minimal people with access to your company's social media accounts.
 Password should be changed regularly. Create unique and strong passwords.
 Ensure two-factor or multi-factor authentication to log into your social media accounts.
All these steps will result in better user retention and will build trust in your brand and social media channel.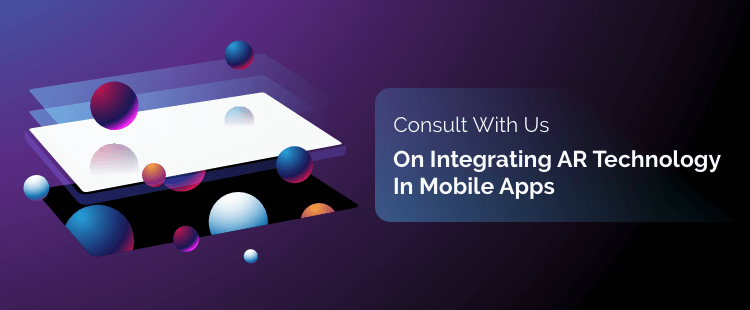 After an Engineering degree and a Diploma in Management I devoted 16+ years working in the automotive industry. My innate skill and extreme passion in writing, encouraged me to adopt it up as a profession. I have been writing for more than 10+ years in the software industry. The 400+ blogs I published are informative, exhaustive and interesting to a professional and causal reader.