Getir, which means "bring" in Turkish is the first-ever ultrafast delivery start-up founded in 2015. Through its efficient mobile app, it offers an on-demand delivery service for grocery items, in addition to a courier service for restaurant food deliveries.
Getir App is a Turkish technology company that provides on-demand delivery services for groceries, household items, and other products. It was founded in 2015 and has since expanded rapidly, both in Turkey and internationally, with operations in the UK, the Netherlands, and other countries.
This Turkish grocery delivery app brought its total fundraising for the year to more than $1.1 billion by securing additional capital from an existing investor, according to people with knowledge of the matter.
One of its investors is expected to increase its stake in exchange for $150 million in fresh funds (said the people, who asked not to be named because the deal isn't yet public). They weren't comfortable specifying what valuation the investment is placed on Getir or the size of a shareholding that will change hands.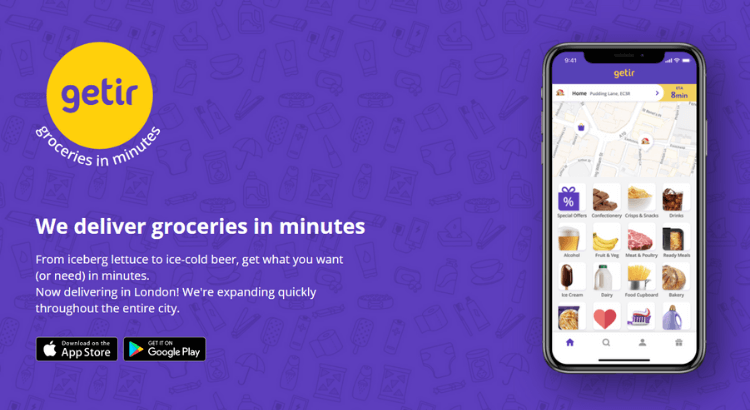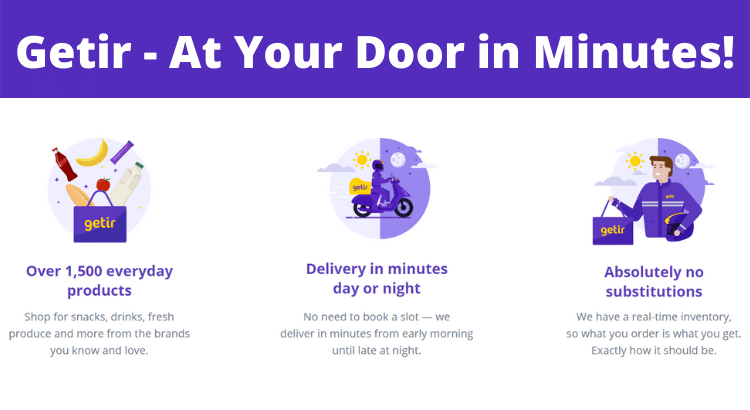 The company, whose valuation nearly tripled to $7.56 billion in its prior investment round, will use the funds to expand in Turkey and abroad, the people said. Although the representative for Getir declined to comment.
As of September 2021, Getir is valued at $7.5 billion and has raised $1.3 billion in funding, making it one of the most valuable and well-funded startups in Turkey. The company's revenue has also been growing rapidly, with a reported revenue of $600 million in 2020.
Getir App Wishes To Mark Its Territory Across The Globe
According to research done in early 2021 from Capgemini, 56% of UK consumers prefer to get online deliveries at least once a week. As the grocery app craze took over, many players in the space including Weezy, Dija, and even Deliveroo started delivering groceries.
The Turkish online grocery delivery startup backed by venture capitalist Michael Moritz — launched its rapid delivery service in London in Feb 2021, has also announced its Series D funding round. This last-mile 10 mins delivery service raised over $550 million (nearly £390 million), tripling its valuation to over $7.5 billion (nearly £5.3 billion), just three months after its last funding round of $128M.
It raised the latest funding from existing investors including Tiger Global and Sequoia Capital. Also added a number of global, blue-chip investors to its kitty, including Silver Lake, DisruptAD, and Mubadala Investment Company, and a large, diversified asset manager on the West Coast.
This is Getir's third round of investment in 2021, with nearly $1 billion (nearly £0.7 billion) raised so far this year. This investment will continue the company's global expansion with couriers set to hit the road in Paris and Berlin in the next few weeks. While several cities in the US are on the roster to follow by Q4 this year.
Getir App is now already worth more than food delivery apps Deliveroo and Grubhub, along with UK supermarkets WM Morrison and Marks & Spencer.
Our model and approach to ultrafast delivery is thriving and this latest round of funding further enables us to deliver our best-in-class service to new customers in Europe, the United States and beyond. There is great appetite for Getir App and rapid grocery delivery. As the pioneers of the market, we continue to stand out by constantly innovating to provide the industry standard." said Nazim Salur, Founder of Getir.
It is currently operating in 30 cities in Turkey and has launched operations in the UK in January and in the Netherlands in May 2021. The firm also has sub-brands – GetirFood, GetirMore, GetirWater, and GetirLocals.
For the UK market, Getir informed UKTN that after their London launch, the company will eventually plan to expand its operations in Birmingham and Manchester.
Currently, Getir App serves 45% of London (predominantly zones 1, 2 & 3), operating from 28 strategically located dark stores. By the end of 2021, they look forward to expanding over 15 cities across the UK, to be operating out of around 90 dark stores.
"This starts with our imminent arrival to Manchester and Birmingham in the coming weeks," says, Turancan Salur, Getir UK General Manager.
ALSO READ: Grocery Delivery Startups Continue To Solidify Their Strong Presence Across The Globe
The New Phase
As we understand, Getir App has already entered into a new phase of expansion through acquisitions on top of organic growth internationally. It bought delivery app BLOK in Spain for an undisclosed amount and acquired a majority stake in Turkish car-sharing platform Moov for at least $16 million.
Getir's success can be attributed to several factors, including its innovative business model, which relies on a network of "micro-warehouses" located in densely populated areas to enable fast and efficient delivery. The company also uses proprietary technology, such as its mobile app and automated inventory management system, to streamline its operations and improve the customer experience.
Salur confirmed that Getir App is ready to acquire "a strategic stake" in the online marketplace n11.com, founded by Turkey's Dogus Holding AS and South Korea's SK Group. In Turkey, Getir's fundraising this year is second only to Trendyol, an e-commerce company backed by Alibaba Group Holding Ltd. that has attracted $1.85 billion, so far.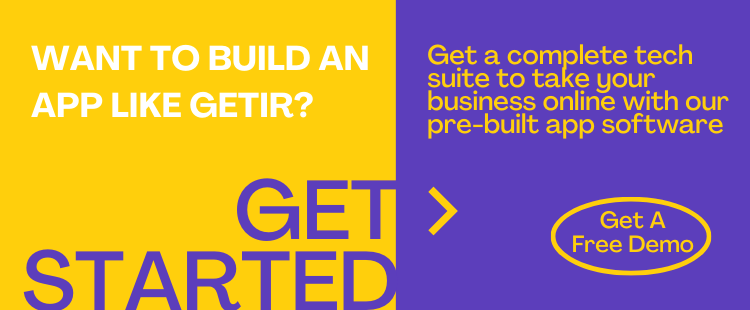 Around the world, dozens of companies have jumped into the fast-growing delivery-in-minutes business, including companies such as Philadelphia-based GoPuff and Dija in London, as well as gig-economy veterans like Uber Technologies Inc. and Delivery Hero SE.

Conclusion: Getir App
As for the future of Getir App, the company appears to be well-positioned for continued growth and success. Its focus on convenience and speed has proven popular with consumers, and the trend toward on-demand delivery is likely to continue in the coming years.
Additionally, Getir App has plans to expand into new markets and diversify its product offerings, which could help it capture an even larger share of the on-demand delivery market. However, as with any fast-growing startup, there are also risks and uncertainties that could impact Getir's future prospects, such as increased competition and changing consumer preferences.
According to the research company, PitchBook, venture capitalists concluded 66 deals in the sector valued at a combined $7.4 billion in the first quarter up from $222 million a year earlier. Although their approaches differ, they're all seeking to capitalize on the needs of consumers by delivering groceries and other goods in mere minutes — a convenience that many grew accustomed to during the pandemic.