The on-demand market is no doubt at the best economical space it has ever been before. The segment enjoying most of it is the food industry.
The big market research agencies like McKinsey and Research & Markets etc. says that global food delivery market is going to witness an exponential growth in the coming years.
Revenue in the Online Food Delivery segment amounts to US$82,714m in 2018 – Statista 
6-month long research by McKinsey, covering 16 countries around the globe, provides following insights into this fast-changing market:
The market for food delivery stands at €83 billion
Traditional food delivery model* holds a 90% market share, 3/4th placed over the telephone.
Traditional-delivery restaurants will migrate to new delivery because they will find it more cost efficient to outsource logistics.
Speed of delivery is the biggest variable in customer satisfaction.
The highest-volume days for the online platforms were Friday, Saturday, and Sunday.
[spacer height="5px"][adrotate banner="5″][spacer height="5px"]
*placing order for home delivery at a local food joint personally or over phone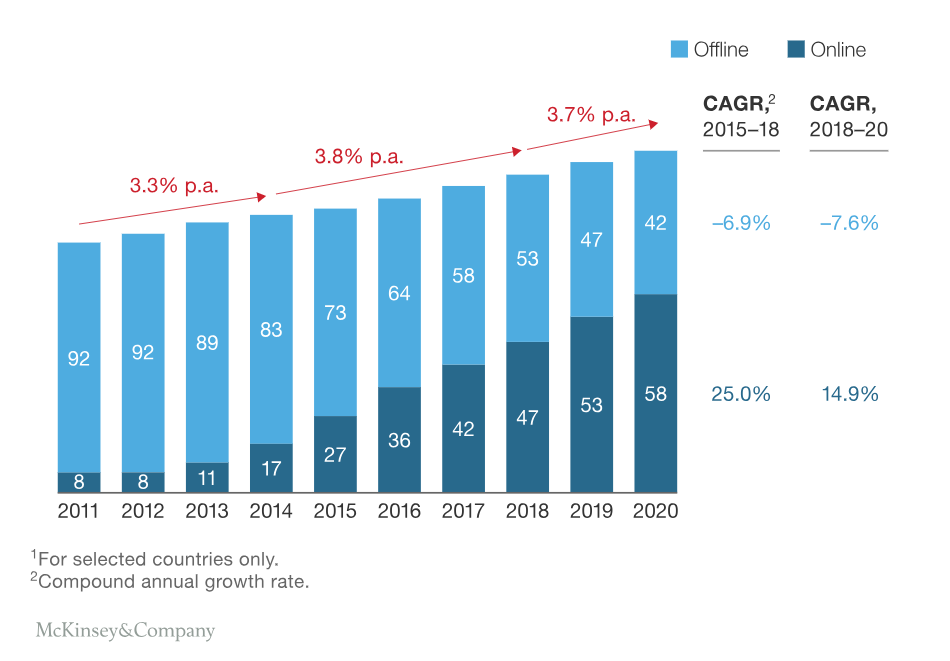 Suggested Read : 4 Food delivery trends to watch out for in 2018
Factors driving the growth of delivery and takeaway food market
1.

Convenience: Getting food from a food joint without actually having to go there, has to be the foremost factor in driving food delivery and takeaway market towards growth.
2.

 Wide Access: Apps like Zomato, FoodPanda, Deliveroo, etc give customers access to the menu from multiple restaurants. It provides a virtual marketplace like experience.
3.

 Payment Options: Now customers are no longer required to carry cash in hand, they can choose from the variety of options such as credit card, debit card and in-app wallet to pay from.
4.

 Hectic Work Schedule: The work schedules hardly leaves any time to cook or even go out to eat, giving direct benefit to food delivery and takeaway market.
5.

Congested Metropolitan Cities: People are all aware of how severe traffic issues can be and their local eateries might be over rushed with customers. In these situations, food delivery and takeaway can be the go-to option for customers.
6.

Smartphone Penetration and Internet Access: Around 40% of the global population is projected to own a smartphone by 2021 and global internet users have crossed a 4 billion mark.
Global Food Delivery and Takeaway Market is forecasted to grow at a CAGR of 15.25% during 2016-2021 – Research and Markets
Current Market Players
Global food delivery and the takeaway market are highly fragmented given the presence of several large and small market players who compete with each other in terms of :
Product and packaging innovations
Pricing strategy
Nutritional quality
Service
Variation in menu
Calorie count per meal
Key food delivery and takeaway market players include Delivery Hero, Foodpanda, Just Eat, GrubHub, and Takeaway. Other prominent players in this market are Domino's, Pizza Hut, McDonald's, Seamless, Subway, Snapfinger, Zomato, Olo and Yemeksepeti.

Scope For Delivery Startups
The food delivery and takeaway businesses are receiving huge revenues. This is attracting the big e-commerce companies like Flipkart, Amazon and Paytm to invest in food delivery businesses.
This rush to invest in diversified businesses amongst the giant e-commerce companies is an opportunity for new food delivery startups to make an entry into the food delivery and takeaway industry.
Delivery and takeout industry will grow at a 21.7% CAGR – AaronAllen & Associates
   Foodsby is one of the food delivery startups that managed to raise a $13.5 million Series B led by Piper Jaffray Merchant Banking.

Swiggy is reportedly in talks with Hong Kong-based VC firm, DST Global, for a proposed investment. Its valuation is expected to cross $1b.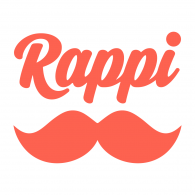 Rappi, a platform for the 'delivery of everything' for Latin American consumers becomes Latin America's Latest Unicorn with New $200 Million Investment they received from the Delivery hero and DST Global. They are also known as one of Latin America's fastest growing start-ups.
The huge investments that food delivery and takeaway startups are bagging, reflects the opportunity new ventures, delivery startups and restaurateurs hold if they enter into the food delivery industry.
---
Enter into the food delivery & takeaway industry with an affordable & 100% customizable delivery software solution! Click Here 
[spacer height="5px"][adrotate banner="2″][spacer height="5px"]