A Super App represents an innovative class of mobile apps that enables completing tasks through a mobile – simpler and quicker. It's a habitat of many apps that people use regularly because it offers a seamless, integrated, and efficient experience. In that perspective there are few numbered entities that have in their portfolio what it takes to be classified as a Super App.
A Super App is many apps within a consummate app. It would most likely operate in the conjunction of logistics, food delivery, ecommerce, payments and social-networking. To be classified as a Super App, you need at least two of the above functions. The premise is to scale rapidly on acquiring users, and add multiple services to gain loyalty.
After having introduced direct offerings, the next rational step is to open the app to third-parties to build on a loyal user base. Therefore you don't build separate apps, but host your offerings on a single Super App.
GoJek Like App A Super App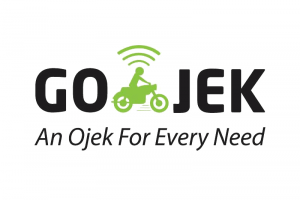 Gojek started call center services in Indonesia in 2010 connecting clients to courier delivery and two-wheeler ride-hailing services. Their App was launched in 2015 with four services: GoRide, GoSend, GoShop, and GoFood. Today, Gojek has transformed into a Super App, providing almost 30 services.
Gojek like app can be utilized for ordering food, digital payments, travelling, ecommerce, hyperlocal delivery, availing a massage, and plethora of other services. It is operational in Indonesia, Vietnam, Singapore, Thailand, Laos and Philippines. With 125+ million app downloads and orders scaling 6000 times in 3 years Indonesia's first and fastest growing Decacorn is building an on-demand empire.
The big moment arrived for Gojek when they began handling money for a user, as this enables you to build diverse services. Go-Pay has 300,000 online and offline merchants in Indonesia, and processes $6.3 billion of annualized Gross Transaction Value (GTV).
GoFood processes $2 billion in annualised GTV with 300,000+ businesses on the platform, making it the largest and most successful food delivery service in Southeast Asia. 80% are small mom and pop shops that rely considerably on GoFood for revenues.
They process more than 350 million internal API calls every second. GoJek runs one of the largest jruby, Java and go clusters in Asia.
Why Have Super Apps
The super app model is the need of the hour as a Statista report shows there are over four million apps available between Google Play store and the Apple App Store. A Super App corrects this imbalance. By perching itself on the OS it shrinks the time to complete a specific task and increases productivity. It adds UX elements to make it customary for users to get accustomed to tasks at hand.
Super apps provide easy access to many different services, saves phone space, and frees users from having to hunt down lots of different apps for various services. But there are significant downsides when it comes to privacy and competition.
The trend is also picking up in Latin America. North American and European firms such as Facebook, Uber, and Amazon are planning to launch region based super apps. But a lot of super-app services already dominate the ecosystem and it won't be easy for these tech giants to emulate WeChat.
How Super Apps Are Built
To build a super app you begin with a core product that is high on engagement and then build more use cases.
Demand Side Economies
When Wechat started operations offering chat facility the value increased with each new user. After they hit critical mass of users they focussed on monetisation. Then businesses got listed on Wechat and with WeChat Pay they started C2C payments and later launched ecommerce. You need a critical mass of users to drive C2C transactions while businesses and users are required to drive B2C transactions.
Here it is the demand side economies of scale at work where value of the product/service improves with the addition each new user to the network.
These principally exist where networks are imperative, as in online games, dating sites and social networks. Because more users they have in their network, the more valuable their service becomes.
Benefits of developing a huge network will not only win more customers but they now can charge customers / advertisers more. And new businesses that come into the market cannot prey on your market share.
Supply Side Economies
The other way to build a super app is taking into consideration the supply side economy of scale as in Uber, Gojek, Lyft, or Swiggy.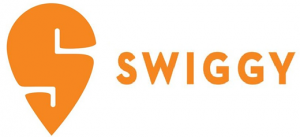 This is difficult to defend. As in bank ATMs. Supposing you utilize Citibank as they have ATMs everywhere. It makes no difference if you are their only customer.
If a new competitor wants to rival Citibank, they can launch as many ATMs – expensive, but possible. Supply-side economies of scale can be bought. But, demand-side networks cannot be bought.
Uber does not have considerable network effects in the traditional sense like Swiggy. Each new user helps improve the economics/utilization but does not create a lock in as in traditional networks.
In Uber more drivers help reduce wait time but diversity in supply does not matter to you. But with Swiggy each new restaurant enhances diversity leading to more choices. The price, delivery time and number of food options matter. More competition means – optimal pricing.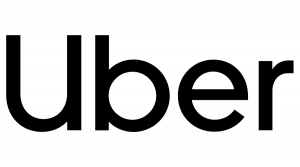 So you have traditional network effects and see prices go down because of competition in supply. Restaurants affiliated to Swiggy do. Drivers affiliated to Uber don't compete for bids and outbid others for rides. Swiggy has been cranking it up with amazing consumer products to drive usage with Swiggy Pop, Swiggy Super, Swiggy Daily.
But more orders mean increased expenditure as incentives for driver's goes higher which are not sustainable. Therefore you have to improve utilisation of drivers by building more use cases.
WeChat Phenomena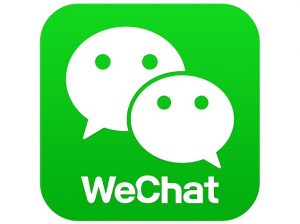 The current king of super apps is Tencent's WeChat with more than a billion monthly active users, is a marvel that hasn't been replicated. With WeChat you can share media, be active on social media, book movie tickets, ride sharing, make payments, make video calls, carry out ecommerce and more. You can also create a corporate account. The best part – even government agencies use WeChat.
WeChat and Alipay its competitor are so frequently utilized for mobile payments that paying by cash or card is a challenge.
Stuff you can get done with WeChat / Alipay are mesmerising as in social and business chat, video calls, e-payments, social networking, ticketing, ride-hailing, gaming, financial services, delivery, flights, hotels, movie tickets, clinical appointments, dog grooming. You can even create games and apps inside WeChat and take advantage of the existing infrastructure for messaging and payments.
Other super apps in the making: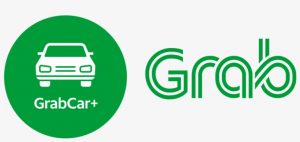 Grab (Singapore and Southeast Asia): Southeast Asia's very own successful start-up, they began with ride-hailing and now is being utilized for e-payments, food delivery, and other diverse services.
Paytm (India): Backed by Alibaba (of Alipay), Paytm provides e-payments, financial services, ride-hailing, shopping, and host of other services in India.
Rappi (Colombia and Latin America): This app began operations by connecting clients to couriers so as to pick-up and delivers pretty much anything. Now it is moving into e-payments, scooter sharing, and financial services.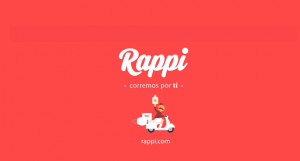 Then there's Amazon, which is pursuing super app status in India by offering e-payments, flight bookings, ride-hailing, food delivery, and more directly or through companies acquired by them.
Conclusion – GoJek Like App
Looking at WeChat and Alipay we can surmise some precarious drawbacks of super apps due to the monopoly they have over the domain. And this might not turn out to be a good deal for the digital ecosystem on the long run. As competition drives innovation and it prevents one entity from having too much power. Privacy is also a major concern, as users can do more in a single App therefore the app gains more data about them. This is disconcerting as the authorities are in the process of implementing a social credit score for its citizens.
With an Engineering degree and a Diploma in Management under my belt, I worked for 16+ years in the automotive industry with various manufacturers. But my passion for writing was overwhelming, which I turned into a career. I have been writing for more than 10+ years and mostly in the IT domain. I am sure you will find the 300+ published blogs of mine in here informative, exhaustive and interesting.