For some, buying from Ruokakauppa or grocery shops needs planning due to long drawn process it entails.
From drawing a lengthy shopping list and making your way to the cash-and-carry outlets in itself saps most of your energy. And once you get into the store, you need to locate what you need, then pile it on a cart, stand in a queue at the billing, complete the checkout, and find your way back home adds to the burden.
Filling the cart traditionally is work. However, individuals adapting to modern practices are free from many of these hassles.
With the availability of abundant grocery delivery apps in Finland, smart Finnish consumers pick their smartphones, select essentials, and get groceries delivered home – all within the hour. Many a time, their orders are fulfilled within 30 to 45 minutes of ordering due to q-commerce. Grocery delivery apps in Finland provide convenience to their customer's fingertips anytime they wish.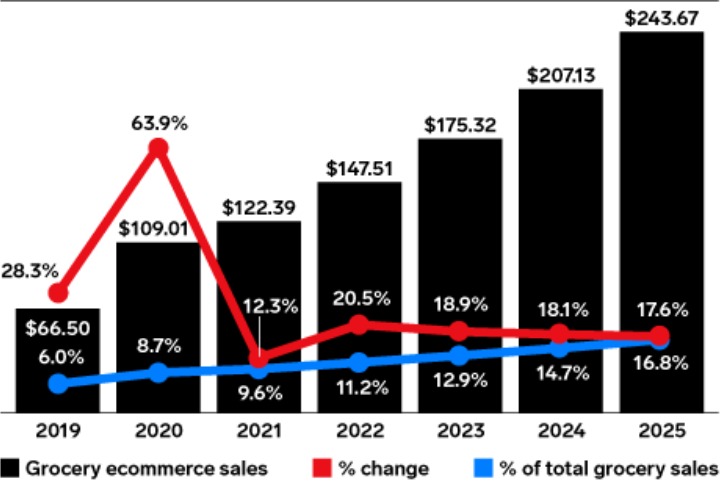 Consumer behavior in Finland has changed drastically after the pandemic. Before 2020, 4% of users were often found buying goods online while 20% were infrequent buyers. The remaining 76% of shoppers had never resorted to web shops.
Last year, many grocery delivery apps in Finland saw a considerable change in buyer attitude and are now experiencing huge spikes to the number of online shoppers.
Grocery Delivery Apps in Finland 
In 2021, the employed population of Finland was the most active when it came to shopping online. Thereon, 78% of Finnish shoppers placed at least one order online.
Find below a list of some grocery delivery apps in Finland that are doing pretty well as far as traffic and revenue goes.

S-Kaupat is a major competitor to physical grocery stores in Finland. At 46%, the grocery arm of the 1904 S-Group holds the largest grocery market share in Finland. Its smooth website offers over 20,000 products so one can now cook German, Korean, or Italian dishes without burning a hole in their pockets.
Customers can choose between home deliveries using the app or get self-pickup option. After serving people through at least 1900 outlets, S-Group generated $12.3 billion in revenue in 2021. The conglomerate manages several subsidiaries in Finland. S-market, Alepa, and Prisma are a few of them.
Helsinki-based Kespro by Kesko Oyj's K Group is a niche business. The wholesale platform takes large orders and caters to the professional community of restaurants, cafes, transport stations, and more in Finland.
Spread across the country, it works as a distribution channel for businesses regardless of their sizes. The platform receives 1.2 million daily customer visits and is flourishing because of this.
In 2021, Kespro had the best net sales in its history which helped the business accumulate a revenue of $5.9 billion.
3.     Lidl
The brand Lidl is owned by Schwarz Group from Germany. Founded by Dieter Schwarz, it is the third largest player in the Finnish grocery sector after S Group and K Group. As a business strategy, Lidl provides quality goods at an affordable price.
Lidl provides service online via an app. Customers can also choose to loiter around any of their 190 brick-and-mortar stores in Finland to shop when they have leisure time. While the company was founded in 1973, it has been operative in Finland since 2002.
In 2021, the parent group generated sales worth $133.8 billion across all its operations.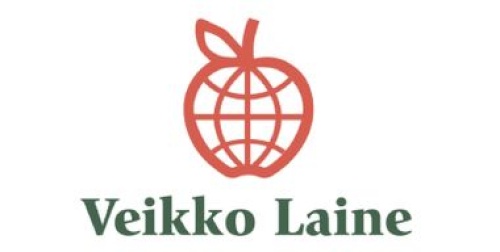 In need of red apples, fresh berries, or sour lemons? Helsinki-based Veikko Laine Oy is the place to be for fresh fruits and vegetables. Established in 1965 by the Laine family, the wholesaler platform offers brilliant customer service and high-quality products by importing and selling its goods.
With 175 employees on their rolls, suppliers or customers can depend on the platform without worry. According to its official page, the business has an annual turnover of $691 million.
This May, the company raised $29 million for a company called eBrands.
5.       MatsMart
Sweden-based Matsmart came to be in 2013 with the goal of reducing food wastage. The founder and friends, Eric, Karl Andersson, and Ulf Skagerström use the platform to offer deals on goods that are nearing the end of their shelf-life.
These best-before-date items are usually 20 to 60% cheaper than goods than those offered by regular stores.
By shopping from this surplus store for dry food or cupboard goods, price hunters in Sweden, Denmark, or Finland are sure to save up while grocery shopping. Out of 10 funding rounds, the venture series round of 2021 was Matsmart's latest.
As of now, it has raised a total funding of $142.2 million.
Individuals looking to explore the Afro or South Asian culture in its true sense can browse through Spicetown. The platform imports goods and sells frozen products, fresh vegetables, cosmetics, and all other kinds of essential items.
Spicetown's journey started back in 2009 with a small shop in Hakaniemi. After scaling its business with multiple stores, the business started selling goods online via its website. Currently, it takes orders to deliver goods all over Finland and other Baltic countries.
Itsenäinen Kauppiai founded the chain of Finnish stores, M-Ketju in 2006. With many weekly offers and discounts, it offers a lot of flexibility and choice to customers in Finland. The business is operational with more than 50 stores strewn across Finland.
One can find an array of consumables like ice-creams, sausages, ready-to-eat foods, etc. Trading professionals can also become a part of the M-Ketju family by enrolling to become an M-trader.
Conclusion- Grocery Delivery Apps in Finland 
Future businesses will not find it too difficult to make grocery shopping a fun, easy, and convenient routine for their audience with an online platform. However, the process of creating such a platform requires continuous efforts.
Only then can it avoid loose ends and follow a smooth process for operations.
Entrepreneurs looking to break into the online grocery industry must size their competitors, lock their potential offerings and select a business plan. All this while keeping a clear perception, end goal, and revenue model in mind.
Partnering with a skillful team of experts to build a no-glitch platform like Grocer is just as important to become and stay relevant to other grocery delivery apps in Finland.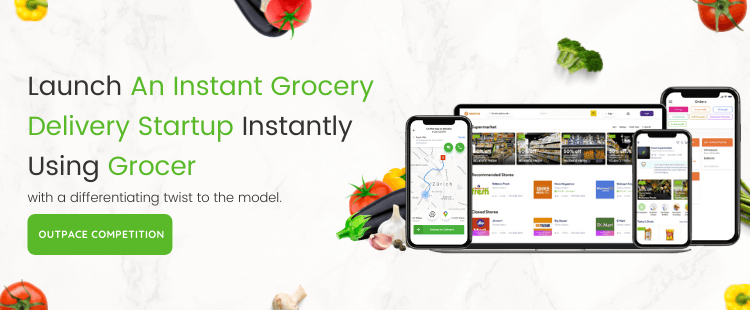 With an Engineering degree and a Diploma in Management under my belt, I worked for 16+ years in the automotive industry with various manufacturers. But my passion for writing was overwhelming, which I turned into a career. I have been writing for more than 10+ years and mostly in the IT domain. I am sure you will find the 300+ published blogs of mine in here informative, exhaustive and interesting.