Your app has finally launched and you want it to be an instant hit in the market and increase your user base. You've got lots of users who are active and using your app on a regular basis. This is great news.
But if your download rates are starting to plateau, you'll need to come up with creative strategies to get your app in the hands of new users.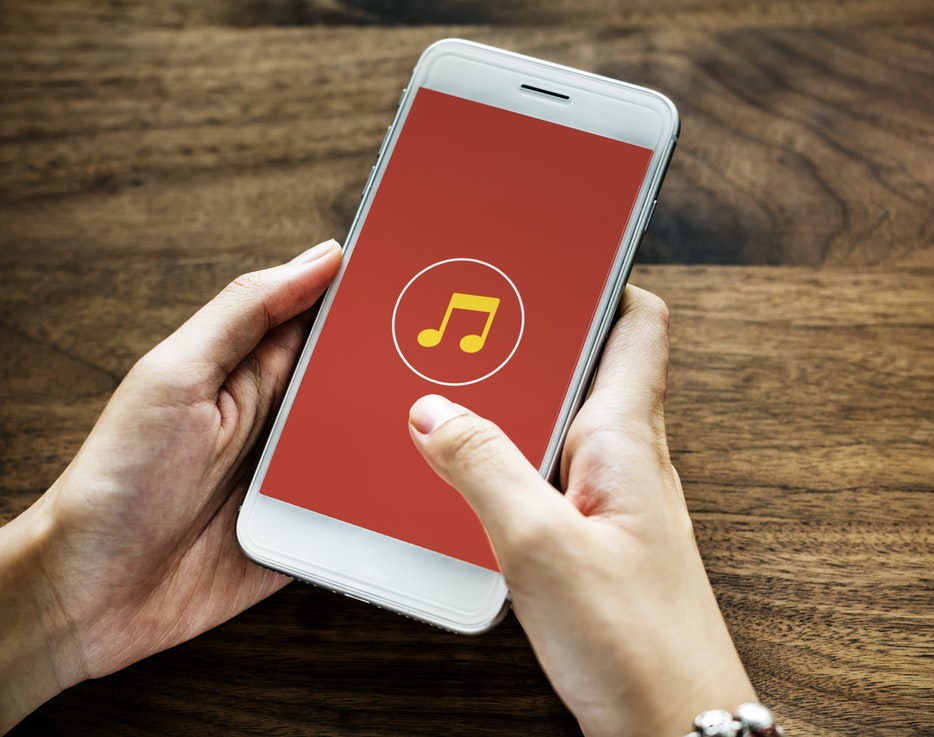 One very effective ways to get new downloads is by getting your current users to recommend your app to other people. But why would anyone do something like this? You've got to give them a reason to.
Implementing in app referral programs is the way to make this happen.
Why use in-app referral programs?
One of the benefits is that you can leverage your current user base and avoid spending a whole lot more on marketing.
Research shows that it can be a powerful force behind the growth of your customer base. Here are a few statistics from Referral SaaSquatch:
People are four times more likely to buy when referred by a friend.
The lifetime value for a new referral customer is 16% higher than non-referrals.
92% of people trust referrals from people they know.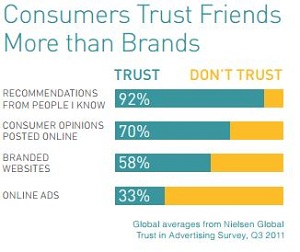 Guidelines for an effective in-app referral program
When you're asking users to refer your product to people they know, they will do so. But only if it help others and also benefit them in some way too.
Follow these guidelines to run your first in-app referral program and start harnessing the power in app referrals.
Define core value of your app
First of all, make sure that your users have something worthy of sharing. If the app has buggy features or bad design your efforts will be in vain. People want to share a high value product that is easy to use and has a beautiful design.
[spacer height="5px"][adrotate banner="7″][spacer height="5px"]
Target right users
For an efficient campaign, you need to group your users according to their evolution inside your app. You can start with the ones that enjoy using it. They are more likely to convince their friends to try your app.
Video :5 referral marketing strategies to boost referrals.
Incentivise both parties
Merely asking your customers to refer a friend isn't going to entice them enough to do it. You have to offer some kind of monetary incentive such as a discount on your products or services. But it doesn't always have to be monetary.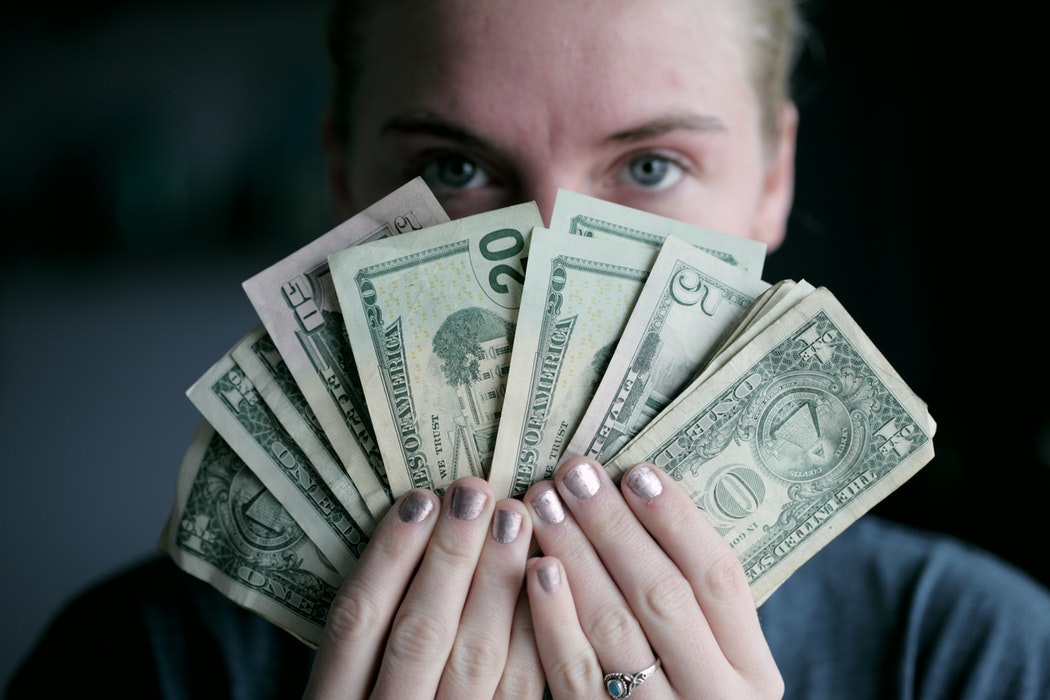 For example, Dropbox has one of the most successful referral programs, and it doesn't cost the company much. In exchange for referring a friend, customers are given up to 16GB of free space.
Make sure the incentive makes sense for your brand and for your customer. Put yourself in their shoes and think about what you could offer that would benefit them the most.
Timing is key
So you just launched your app. Time to release your referral program, right? Not so fast.
If the referral program is available too soon then people who download your app aren't engaged and loyal customers yet. They don't have a reason to refer anyone yet.
But waiting too long could be a problem too. Over time, people might start using your app less and less. Consider an ideal time to launch it.
 Create awareness of your program
Green shiny invite button
Make your intention visible through the classic method which is a call to action(CTA) button. Make sure that its aspect expresses an invitation for your customers to share your app with their contacts.
Use push notifications
Sending push notifications is a great solution not only to announce users about referrals but also to remind them about the rewards they will receive if they spread the word.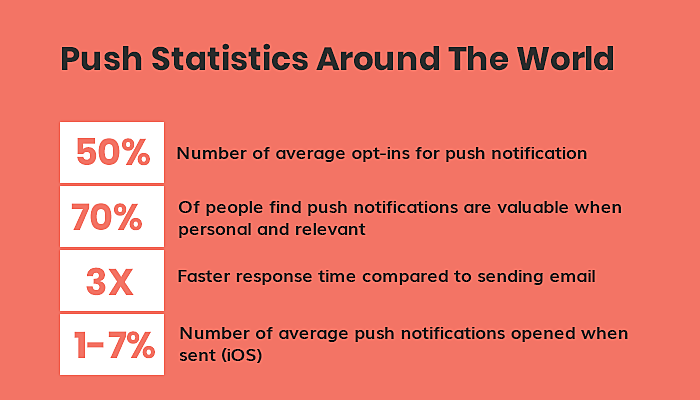 Diversify your rewards
You need to start with what you think your users will appreciate and to change according to the results.
Provide personalized referral codes
Consider implementing personalized referral codes. It gives a higher level of transparency for both sides.
Check Out : How do promo codes, promo campaigns & referrals work in Uber or Uber clone apps?
Innovative in-app referral programs
Amazon
Even a retail giant, Amazon offers referral programs for recruiting new users. Just goes to show how useful these programs really are.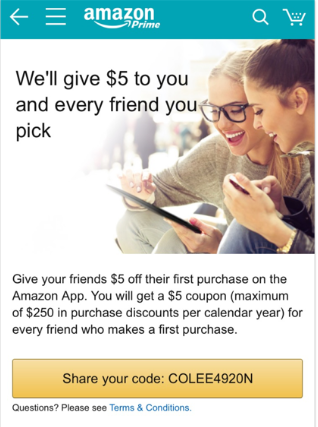 Hotel Tonight
The referral program rewards both sides with $25 off a booking that exceeds $135. This number is calculated to ensure that Hotel Tonight makes money on each referral, thus guaranteeing the sustainability of the program.
You must frame a reward program that benefits the users as well as bring you gains.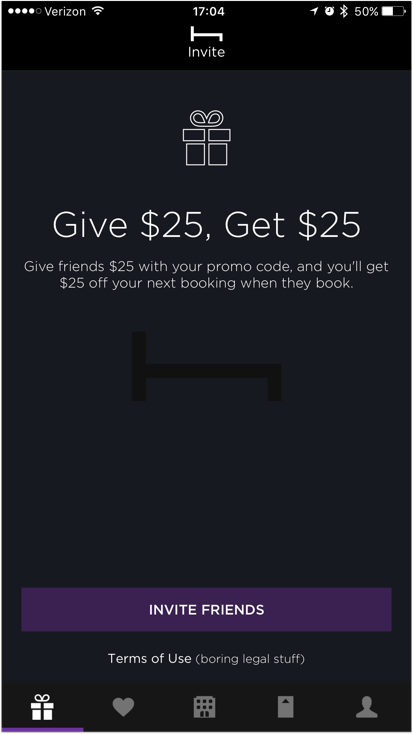 Airbnb
The referral program takes center stage in Airbnb's app. The company offers users a double-sided incentive with both the referrer and the recipient getting rewarded.
Make sure both are rewarded equally.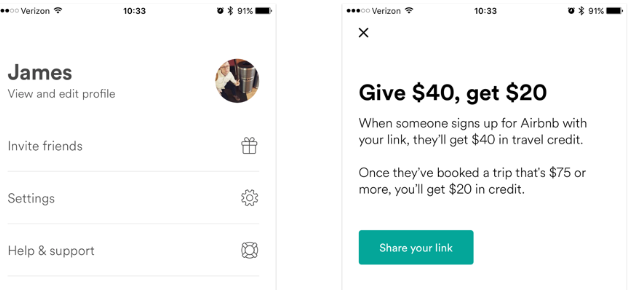 Blue apron
Subscribers to Blue Apron's service receive curated boxes with fresh ingredients and instructions on how to cook them into tasty meals. It also sends their customers free food and invites them to share it with their friends.
Free food is one thing that everyone appreciates.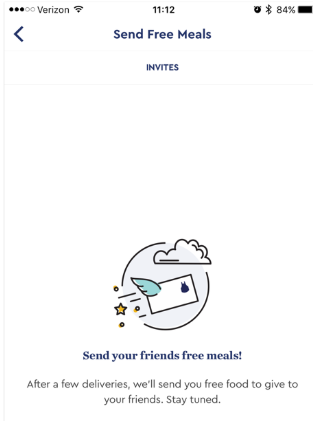 Final thoughts
A referral program, when it has been well-thought out and constructed can be a powerful source of growth for sales. It shouldn't be treated as an afterthought.
Know who your customers are, and who you are trying to attract. Your reward program should be an incentive to current users and enticing to new signups too.
Above all, deliver an app of such high quality that people want to talk about it – in the end, people will tell others if you deliver.
---
Do you need a custom, native iOS or Android mobile app? Get our powerful mobile app clone scripts for startups here.
[spacer height="5px"][adrotate banner="2″][spacer height="5px"]