Digital healthcare is largely driven by the need for better care of the sick, quicker and precise analysis of ailments, and on demand access to medical data. Healthcare Blockchain technology will accelerate innovation in healthcare that has been kick-started by the inception of artificial intelligence (AI) in this domain.
Healthcare Blockchain technology can ensure healthcare providers privacy of medical records. The sanctity of medical records can be ensured for patients when written into a blockchain. Thereby its accessibility is limited to those with the private key generated during encoding and storing on a blockchain.
Clinical researchers, doctors, pharmacologists and healthcare providers can have quick, secure, reliable and formal access to electronic medical information via blockchain technology for research or treating of any ailment.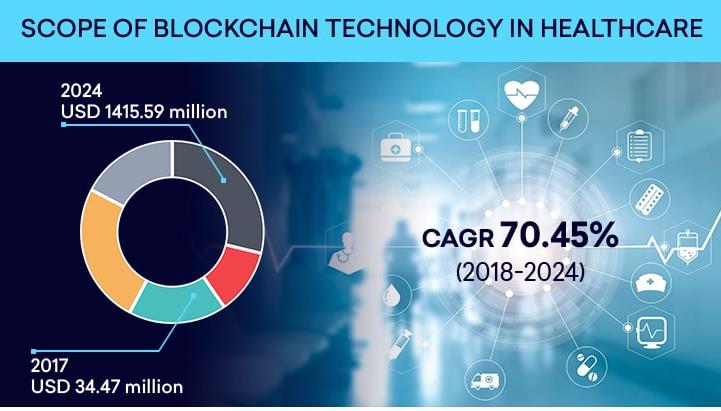 5G network has redefined Healthcare Blockchain
5G with its exceptional data transfer speeds is taking most digital technology to the next level. Technologies such as AI, machine learning, neural networks and blockchain will benefit from such innovations. And throw up amazing possibilities for diverse domains such as healthcare. Claims data, capturing sensitive information, and managing records will benefit significantly.
Blockchain has made conspicuous advancements in financial and banking sectors.  Blockchain is primarily a digital ledger that works without manual intervention and stores authorized blocks of indisputable data. This can be accessed or shared by certified members such that the integrity of data is maintained from its generation to utilization.
With the introduction of GDPR, data collation and manoeuvrability is restricted by stringent guidelines. Blockchain can effectively meet these regulations through its salient features to protect patient and healthcare data.
10 Amazing Benefits of Healthcare Blockchain
Access to Medical Records
Patient data management is by far the most popular application of blockchain technology. Medical records of a patient could be at various locations and hence would be literally impossible to determine a patient's present status without a holistic view of the entire information. To collate the data during an emergency would be time consuming, cumbersome and prone to error due to human intervention.
MIT Media Lab developed MedRec that enable healthcare providers' absolute access to medical history. MedRec stores all relevant information in a single location to give patients and healthcare professionals easy/quick access sanctioned via Proof of Authority (PoA) system. 
Blockchain During Relief Efforts
Government authorities in concurrence with relief agencies can analyse future preparedness of relief operations utilizing blockchain technology in the event of natural disasters or emergencies. The present system which is centrally managed is split between multiple agencies thereby reducing the efficacy of relief operations.
Blockchain technology would allow data to be included and tracked via a ledger providing real-time information of relief efforts of multiple agencies which has the prospect to save lives and property immensely.
Cost Cutting
SimplyVital Health has forayed into the healthcare segment armed with blockchain to evaluate and forecast revenue expenditure and care coordination post hospitalization. Their specific products help determine holistic patient care in collaboration with other healthcare providers. To further create efficient products, the collated data could be mined and enable better products that stores a patient's information on blockchain for all relevant groups. This process also empowers patients to trade their data to researchers for monetary considerations.
Enhance the Security and Control of Transactions
Blockchain has revolutionized the payment process and data management in the healthcare domain. Hence more than 90% of healthcare providers are gearing to include blockchain to track payments and data.
Recent developments have simplified claims management and revenue cycle management. Hospitals and healthcare entities can manage claims, remittances; improve collection of payments, cut-down rejections and underpayments of claims. You can track and manage daily revenue emoluments and business operations effectively.
Improving Medical Record Safety
The Decentralized Ledger Technology (DLT) enhances security of medical information. Taipei Medical University and Digital Treasury Corporation have come up with specific products utilizing blockchain technology that increases transparency between medical institutions by depositing entire medical information such as images, diagnostic reports and present condition of a patient on a blockchain.
The stored information is accessible to medical professionals or patients via an Application.
Spurious Drugs
Unaccounted numbers of people meet their demise prematurely due to counterfeit drugs. FarmaTrust intends to bring a culmination to this trend with blockchain technology. Other pharmaceutical firms are also gearing up to tackle this debacle with technology.
Four different aspects need to be taken into consideration.
Government Regulations, to ensure that pharmaceutical organizations work as per the established guidelines. Inventory management helps to manage the inventory of the drugs at a location. Supply chain visibility tracks as and when medicines are utilized or altered. And lastly Consumer Confidence App is to establish the lifecycle of the medication to the client.
Accessibility of Electronic Health Records through Blockchain
Electronic Health Records (EHR) can be difficult to manage as one healthcare provider's data may not match how it is collated and stored by another. Hence it is imperative for firms to take this into consideration and find solutions devised via Application Program Interface (API) and blockchain.
Ideally the patient should be able to control the flow of data as needed from one professional to another. Blockchain API operates on Hyperledger platform and can be availed for such services.
Track Clinical Trials and Pharmaceuticals
Blockchain can be utilized to track and gather data with regards to clinical trials conducted by various firms. This can be collated so as to have all relevant information regarding a drug on process on a single platform. Even large pharmaceutical suppliers are being roped in to utilize blockchain technology on their supply chain management for efficient handling of drugs supply.
Improve Patient-Doctor Interactions
MedicalChain is a decentralised platform that enables secure, fast and transparent exchange and usage of medical data. Clients have access and control over their personal health data. Health professionals are granted access via mobile devices and the data is secure on blockchain. You can load and store data on wristbands worn by clients. This can accessed by scanning – in case of an emergency.
Online video consultations with medical professionals are also possible for telemedicine communications.
Track Medical Credentials
Blockchain development firms are taking steps to improve visibility and accessibility of credentials in the healthcare sector. Success in this project can enable all members in the Professional Credentials Exchange to verify authorizations and track records of various health professionals. The track record of a professional can be scrutinized during hiring process and their authenticity can be maintained due to irrevocable features.
Conclusion Healthcare Blockchain
Various firms and blockchain companies have joined hands to work together and come up with healthcare blockchain inspired systems to improve healthcare for clients. Decentralizing client health history, tracking pharmaceuticals, and revolutionizing payment options are few benefits having inculcated blockchain in the system. Blockchain on the whole is becoming a valuable tool for healthcare and transforming this industry with its remarkable features.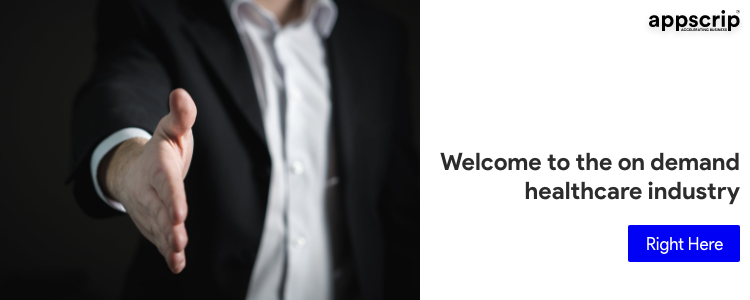 With an Engineering degree and a Diploma in Management under my belt, I worked for 16+ years in the automobile industry with various manufacturers in various capacities. But my passion for writing was overwhelming, hence I turned that into a career. I have been writing for more than 10+ years on various domains including the IT industry. I am sure you will find the 200+ published blogs of mine in here informative, exhaustive and interesting.