Cut The Ending. Reverse The Script. There Is No Prince Charming.
Up until recently, quite a few nations acted as if lesbianism didn't exist outside of porn and Ellen DeGeneres; as if girls only turn to date women if they previously have had a bad experience with a man. This, of course, is not true!
If you end up reading this, there might be a possibility that you've already experienced frustration with dating sites or apps that "claim" to be inclusive to all sexual orientations.
Well, I had experienced a similar kind of disappointment, until I came across this incredible dating app- HER!
Navigating the world of dating apps is not an easy thing. That too when 99% of the most popular ones are not only geared toward straight folks but require an excessive amount of mindless swiping to find a profile you can give a shot with. 
But it doesn't matter, whether you identify as gay, bisexual, pansexual, or literally whatever! You deserve a safe dating space that doesn't  prey on your sexual orientation. You DESERVE a dating space where you can easily block out all the "Hey, my boyfriend and I are looking for a threesome" texts. Because just NO.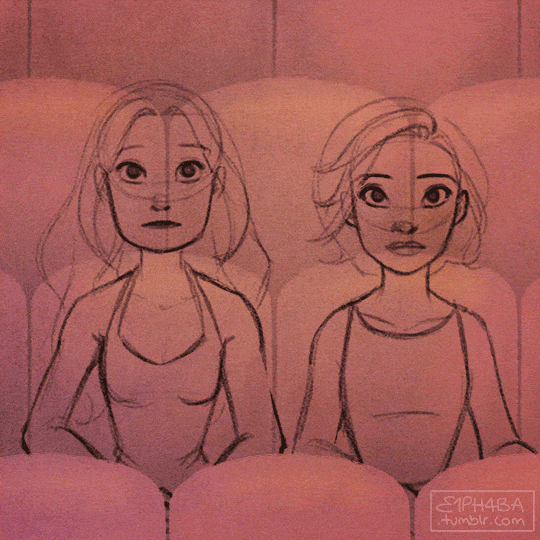 Why Women-Only Apps Are Important?
There's obviously room for improvements when it comes to inclusivity, but we're proud of how far the online dating market has evolved in the past few years. Queer-only apps keep popping up, and previously straight-focused apps are now starting to nix the male/female, gay/straight binary by adding countless new gender and sexual orientation options. 
All You Need To Know About

HER

❤️🧡💛💚💙
Her, formerly Dattch, is a geosocial networking and dating app geared towards lesbian, queer, bisexual and straight women and non-binary people. As of 2019 reports, the app is available in 55 countries.  Her dating app has a community of more than 4 million users looking to find their special someone. 
The fact that it's made by queer women, Robyn Exton for queer women is a breath of fresh air. Not only can you find local matches that you never knew existed, but you can also get involved in local LGBTQ events, read LGBTQ news, and make friends through its social-media like feed.  With in-app communities and Her-hosted events, this app empowers women not just to find what they're looking for but to actually get off the app and do it in real life. 
My First Impression Of The App 
The HER dating app has a sleek design and is super easy to navigate.
Upon my download, it gave me option to sign-up through either my Facebook or Instagram account. Since I chose Facebook, all my pictures and videos got linked to my board on the HER app. Within a few minutes of creating the profile, I started to get likes and matches. I matched with 9 women at one go! 
HER really worked quick in putting me out there.
Before going on to further swiping frenzy, I looked around the app some more and discovered the feed tab. I could choose as many communities on HER I wanted to be a part of. 
Features Of

HER

Dating App
There are 5 different tabs to navigate to and from at the bottom screen.
The Meet Area, where I swiped right or left on people
Chats
Community & Feed
Notifications
Profile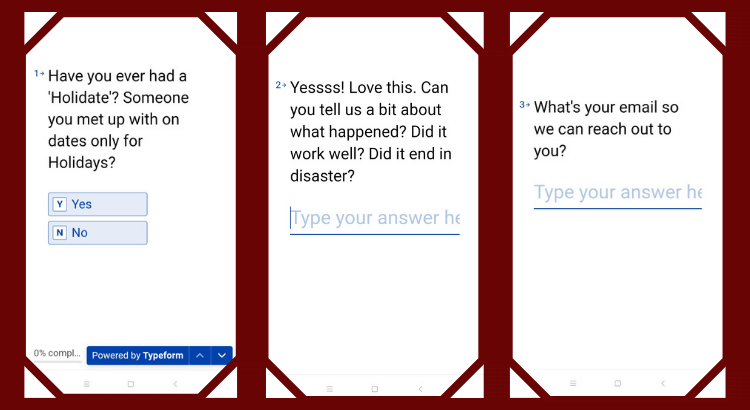 What Makes

HER

D

ifferent From Other

D

a

t

i

n

g

Apps

?

 
HER sets itself apart because besides being a dating site, it also serves as a social media platform where members can post status updates.

The best part what I felt about this app was, it never restricted my communication to a few messages, like most dating apps. 
The app is not just women-oriented, rather it is women powered!

HER dating app has a more open approach, with the long-term goal of connecting queer women to their community, rather than being a simple hookup apps.
The app moderators work 24/7 to ensure that the platform is safe for everyone. I felt so confident setting up my first date. 
HER believes dating should be fun! With in-app communities and HER-hosted events, I could connect with people without tiring out my thumbs.
Membership & Features Of

HER

Premium
For the upgraded version- HER Premium, there are three different payment options.
The premium version has a lot more cooler features.
MixHER- This is a more advanced filter tool to help you match with people that line up with what you're looking for. 
By upgrading HER dating app, you can see who is currently active and the entire list of people who has liked you.
If you're traveling in another city or suddenly move, you will have the option to change your location, too. This will help you meet women on the go and see who is in the area of your travel.

My Final Word On This Incredible App
Her dating app did not, even for once bore me. New and interesting elements kept popping with each passing day. It gave me an opportunity to communicate with so many incredible women from all over the world, and did not limit me just to my area.
This truly is a great platform for dating, friendship, travel, and fun.
HER

gets all my 5 hearts!

❤️🧡💛💚💙
HER Played Cupid To So Many! Can't Wait Till I Find My Forever
Kayla and Kenna
We are so thankful for HER and the ability to have the app because we live in such a rural community in Mississippi. We don't know whether we would have been able to meet each other without HER.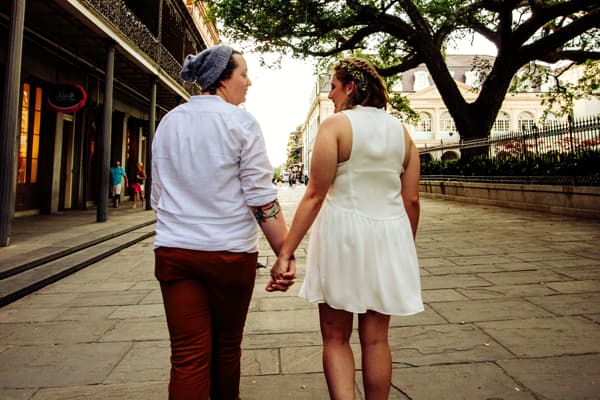 Kelsey And Ashley
We have happily been together for 8 months, and I cannot imagine my life without Ashley ever again. Thank you HER for helping me connect with my happily ever after.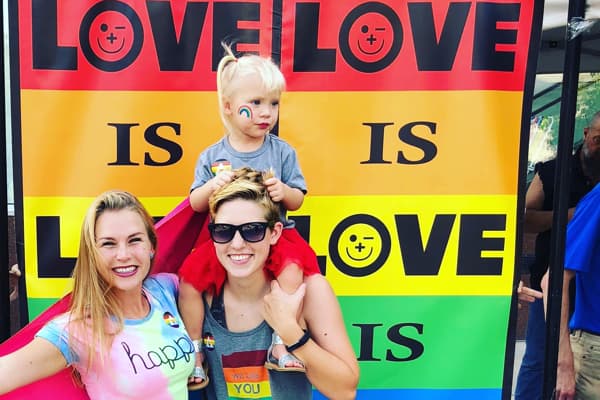 Jasmine And Stephanie
We are so thankful for HER for bringing so much happiness in our lives. We are getting married in May, and couldn't be happier! Thank you HER. 
We're excited to see how dating apps for women, transwomen, lesbians, and nonbinary people continue to revolutionize in years to come.
After all,

love is love.
---