Passenger  Security
Before the trip
1) Taxi at your door: The Uber app and similar Uber clones, automatically finds a passengers location to provide door-to-door taxi service. So, passengers can stay safe and comfortable until the taxi driver arrives.
2) Blind booking: All passenger requests are blindly matched with the closest available taxi driver. So there is no discrimination based on race, gender, or destination.
3) Detailed diver profile: When passenger is matched with a taxi driver, they can view the drivers name, license plate number, photo, and rating – so that they know who exactly is picking them up. And even after the trip, passenger is able to contact the driver if in case they had left something behind in the cab.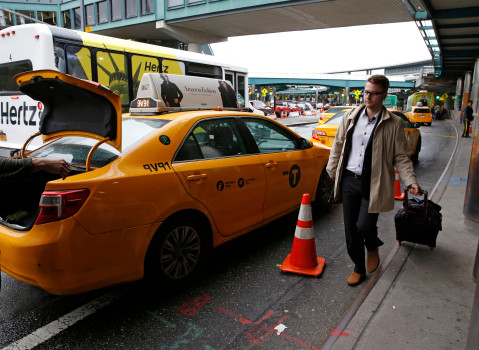 During the trip
1) Emergency contact: Once a passenger is picked up by the taxi driver, passenger can add up to 5 contacts to their emergency contact list.
Passenger can share the live tracking link with their emergency contact list.
2) Live tracking: Passengers can follow their  trip in real-time so that they always know where they are.
After the trip
1) Anonymous feedback: After every trip, passengers  can rate the taxi driver and provide anonymous feedback about their trip.
2) 24/7 Support: Support team is always read to respond to any queries passenger may have about the trip and help them to retrieve any item that were accidentally left behind. 
Driver Security
Before the trip
1) No anonymous pickups: All the passengers must have an account created, providing their name and phone number before they can request a ride. So when a driver accepts a request, they know whom they are picking up.
2) Substitute phone numbers: Uber like apps uses the technology that anonymises passenger and driver phone numbers to keep contact details confidential. So when drivers and passengers need to contact each other, personal information stays private.
During the trip
In-app navigation: When a passenger enter their destination, the taxi driver will automatically receive turn-by-turn directions in the app itself, so they can focus on getting there safely.
After the trip
1) Driver feedback: Driver can rate the passenger after every trip. The admin can review the ratings of an passenger and if needed, ban a passenger.
2) 24/7 support: Support team is always ready to response any questions a driver may have at any time.
Security set up in our Uber clone software – RoadYO
Here is how one can set up the security access on the app via the admin panel in RoadYO
We've implemented an advanced super admin panel with an easy-to-use UI.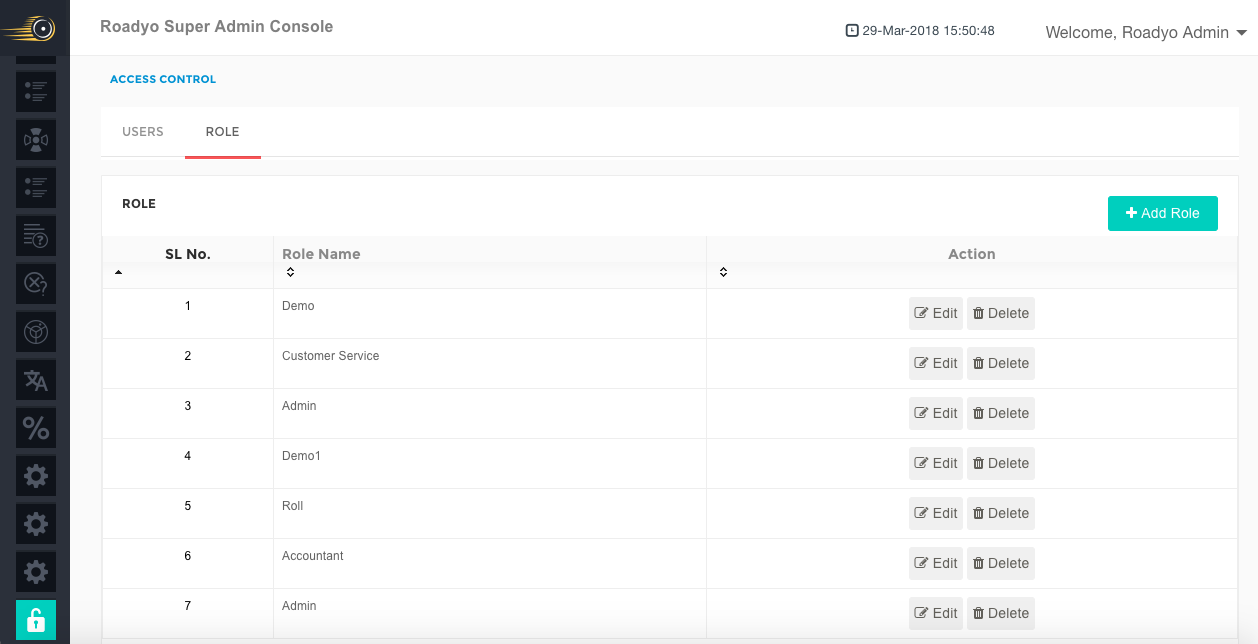 Here the admin can assign roles and give 3 types of access i.e.
1) Permission access
2) View access
3) Edit access
---
To learn more about the features of our Uber clone – RoadYO
Click Here