Stanford University conducted a study and comprehended that 39% of couples met online.
The world's first-ever dating site Match.com was developed in 1995 and Tinder the famous dating app – darling of the masses, stormed the industry in 2012.
Since then, entrepreneurs and software development companies have created several notable dating applications for Android and iOS platforms. Bumble is also one such application that comprises of a unique business model.
However, the question is, how does Bumble make money out of this unique business model? More importantly, how does Bumble work?
Today, technology helps us ease our lives through technology by helping us to learn, shop, hail a ride, purchase medicines or food or grocery, carry out business and more. People spend most of their time online, shopping for stuff, selling stuff, ordering food, watching videos, dating, or working. An integral part of society leverages the power of technology, particularly the internet to add luxury to life.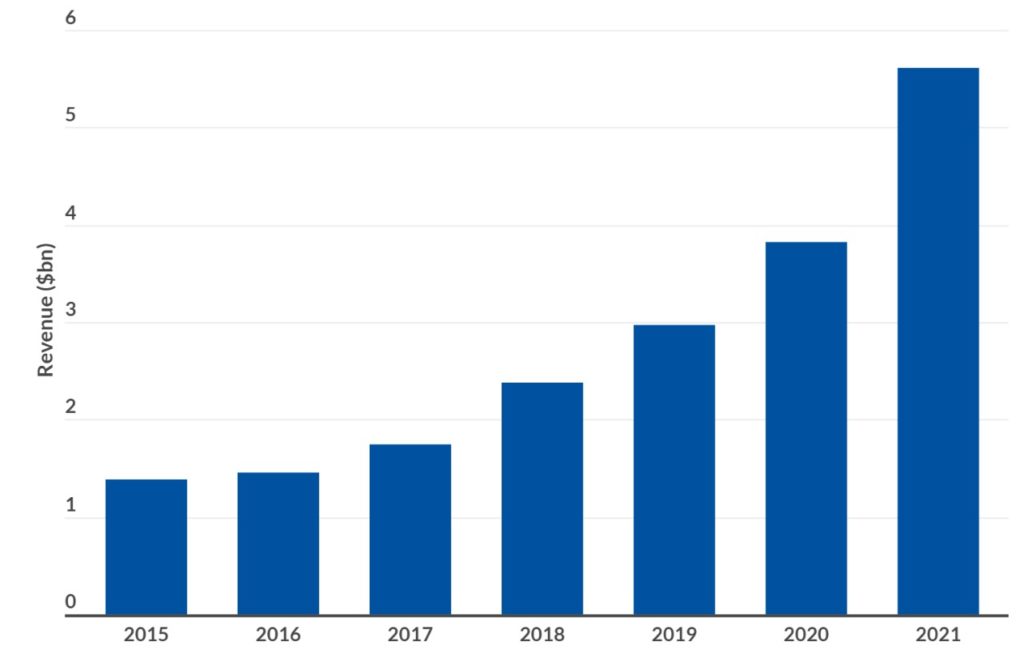 How Does Bumble Work?
Bumble consists of three components: Bumble Date, Bumble BFF, and Bumble Bizz. The primary component, Bumble Date, matches people with probable partners. However, the prerogative is on the woman to send the first message.
The second component, Bumble BFF, is a platform where users can find and befriend others in the vicinity.
Similarly, you can use Bumble Bizz to find potential business prospects, mentors, and other work related opportunities.
Finding a match on Bumble is simple. Swipe right on a profile, and the platform matches you up when the other user does the same. However, do note that the match needs to be contacted within 24 hours. So, you only have as much as 24 hours to decide, act and send out your first message.
How Does Bumble Make Money?
Bumble is free to download and is available on the Play Store and Apple Store. So, how does Bumble make money? The dating app allows users to unlock special features by paying a fee.
For instance, Bumble offers an in-app currency called Bumble Coins, which you can buy after having gained premium membership. Likewise, Bumble has four other business models that it relies on to make money.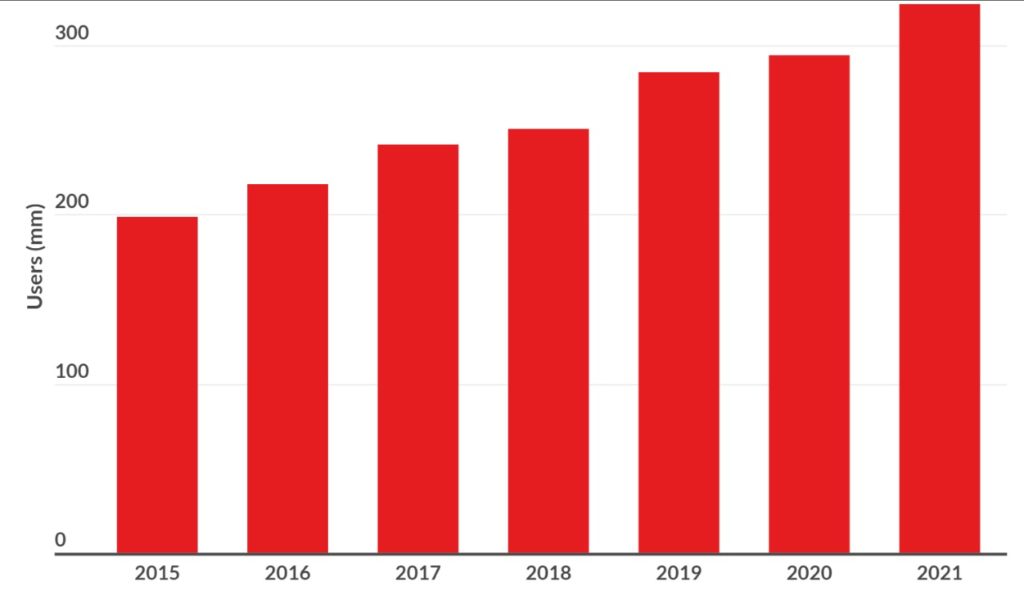 1.  Bumble Premium
You can pay a one-time fee to access Bumble's premium features that includes, Spotlight and Super Swing. Spotlight boosts your visibility on the app, while Super Swing lets you know about users with similar interests.
The online dating app also lets you purchase a premium subscription that has features such as advanced filters, swiping in different directions and an incognito mode.
Bumble's premium subscription model is four-tiered, including weekly, monthly, three-months, and lifetime. The fee for each tier varies. For example, you will need to pay $17.99 to access Bumble Premium for a week. Likewise, you would be paying about $32.99 for a month of Bumble Premium, $66.99 for three months, and $199.99 for lifetime membership.
2.  Subscription Model
Bumble also has a subscription model that lets you access its premium features such as Boost, Spotlight, and Super Swipe. Boost is a recurring subscription that costs between $7.99 and $47.99 and offers benefits like:
Backtrack for undoing an accidental left swipe.
Extend the time allotted to send your first message.
Unlimited swipes.
Access to one Spotlight every week.
5 Super Swipes every week.
The Spotlight feature is a one-time purchase that costs between $5.99 and $49.99. You can buy Spotlight independently or as part of Bumble Boost or Bumble Premium. The feature allows you to get your profile to the top in two ways: Using one Spotlight for a half-hour or two spotlights for an hour and a half.
Like Spotlight, you can also subscribe to the Super Swipe feature by paying a one-time fee. Super Swipe lets you get to know users better and costs between $5.99 and $39.99.
Turning this feature on notifies other users of your interest in them.
3.  Bumble Coins
Bumble coins helps you purchase premium features like Spotlight, Super Swipe, and Boost. Each Bumble Coin costs $1.99. However, Bumble also lets you buy these coins in bulk which significantly reduces its costs.
For example, while you would be paying $7.99 to purchase five Bumble Coins, you must pay between $14.99 and $24.99 to buy 10 and 20 coins.
Bumble IPO
In February 2021, Bumble went public, offering its shares at $28 to $30. Bumble's share value later increased to $37 to $39, with several notable players investing in the company. The dating app also trades on NASDAQ at $76 for each share. With a market value of $14 billion, Bumble is currently one of the most successful online dating platforms.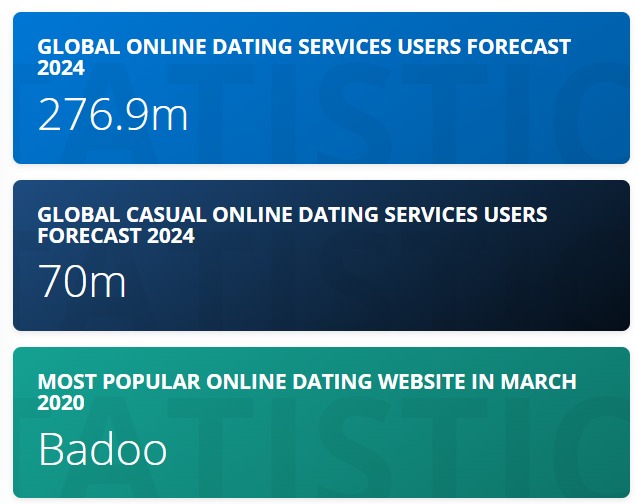 Key Takeaways: How Does Bumble Make Money
Bumble primarily operates on the freemium revenue model. However, it has also adopted the Software-as-a-Service (SaaS) and transaction-based business models, using which the online dating service was able to generate $542.2 million in 2020.
Also, Bumble's users grew significantly from one million in 2015 to 42 million by 2020, and its revenue increased from $10 million to $337 million in the same period.
Bumble's business and revenue models are rather traditional, where the company offers a free platform coupled with subscriptions and other such in-app purchases.
The online dating app was at the right place at the right time and in the process quickly gained traction. Bumble amassed 75 million users in over 150 countries in quick time and continues to do well even though there are a plethora of apps in the dating domain.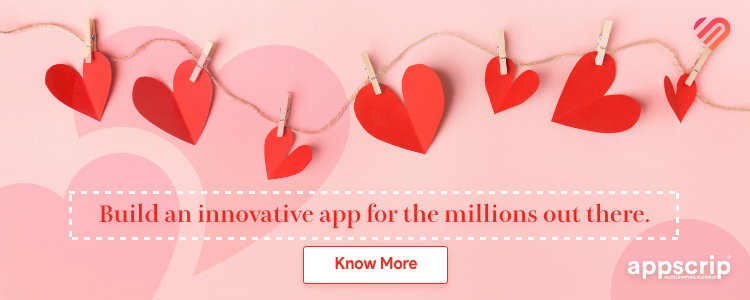 With an Engineering degree and a Diploma in Management under my belt, I worked for 16+ years in the automotive industry with various manufacturers. But my passion for writing was overwhelming, which I turned into a career. I have been writing for more than 10+ years and mostly in the IT domain. I am sure you will find the 300+ published blogs of mine in here informative, exhaustive and interesting.