UK-based food delivery service Deliveroo exceeded its projection for 60-70 per cent growth in gross transaction value in 2021, with GTV increasing by more than a third in the fourth quarter despite a difficult year-over-year comparison as new lockdown limits took effect. So how does Deliveroo make its labor model work, despite the fact that grocery delivery is a less profitable business in and of itself?
In an earnings meeting with analysts, Deliveroo Chief Financial Officer Adam Miller said, "We wanted to give a sense of the relative unit economics on grocery vs restaurant – not quite as good as restaurant economics."
How does Deliveroo make its labor model work
"Grocery's nearly 100% incremental to our restaurant business, so customers that are ordering groceries — they're doing that on top of their existing restaurant volume, and it also has benefits on the overall density of the network and smoothing out the work for riders across the day," he said.
In fact, gaining the trust of a British grocery customer goes a long way — far further than it would in the United States.
"In the United States, consumers will shop from different brands within a month, so they're not loyal to anyone store," Madeline Aufseeser, omnichannel grocery and drugstores leader at ACI Worldwide, told PYMNTS in an interview. "In the United Kingdom, we see much greater loyalty to a particular grocer."
According to the November report, which surveyed over 2,500 U.K. adults about their grocery shopping habits, more than twice as many British people as Americans buy groceries online — 32 per cent versus 15%, respectively — and the share of consumers buying groceries online have the products delivered to their homes is roughly six times more.
To the dismay of some of the restaurants on its marketplace, the business is also pressing ahead with its ghost kitchens, which it refers to as "Editions," making these virtual sites essential to its international development ambitions in France and Hong Kong. In addition to roughly 30 in the United Kingdom, the business opened about 20 similar kitchens in those locations throughout the quarter.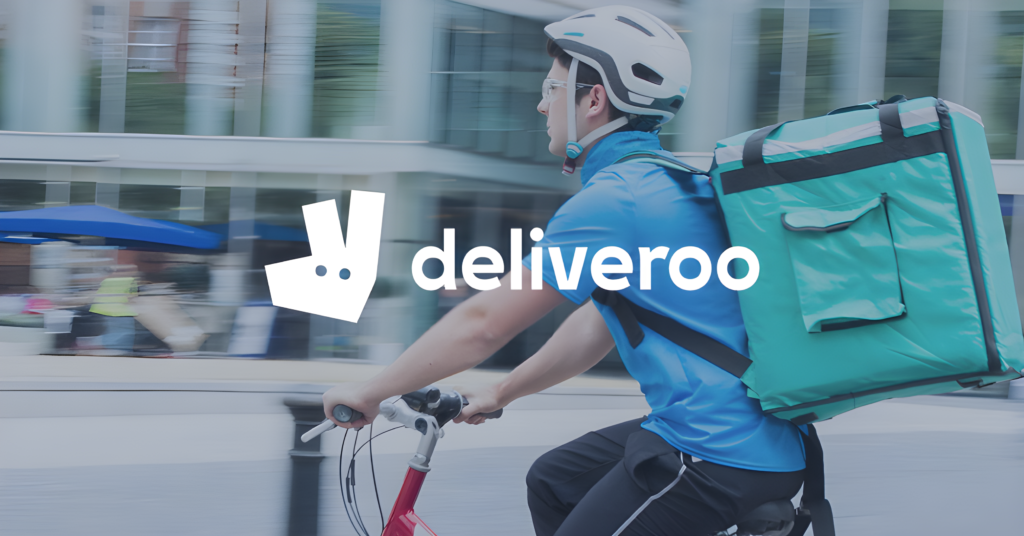 These Editions make sense for Deliveroo because it allows the company to keep a higher percentage of each sale and promote these locations in its marketplace to encourage customers to order from them instead of external brands, but other restaurants are already grumbling about the loss of business. Deliveroo's merchant connections may be impacted as the company moves through with its ghost kitchen approach.
Deliveroo's business strategy, like many others, is built on a commission + fee arrangement. Revenue is created by combining multiple businesses. APIs and channels aid in the production of the company's primary revenue streams.
£2 pickup cost + £1 delivery fee + variable distance fee determined by the software application system. The remaining balance is paid to Deliveroo. Individuals interested in working as a driver for Deliveroo must pay a security deposit of £150 in addition to downloading the Deliveroo Driver application.
The money from the security deposit is used to give the necessary equipment to drivers and riders. The total money is deducted from their compensation. When drivers/riders quit or resign from their jobs, they are entitled to get their money back.
The company is able to generate extra membership funds from potential drivers/riders thanks to the upfront fees for getting the Deliveroo gear.
Deliveroo is a one-of-a-kind food delivery service that has grown in popularity as a result of the style of its business model as well as the core functionality and services it offers.
How does Deliveroo make its labor model work
The key to Deliveroo's success lay in the hands of key partners and necessary initiatives that helped to increase its client base and improve the perks that the Deliveroo platform offered.
Source Links:
Jon Anstey – Deliveroo Business Model: How Does Deliveroo Make Money?