There is a global gold rush at the moment that is generating intense international competition to attract the best tech startups in Australia.
Starting a company is like throwing yourself off the cliff and assembling an airplane on the way down – Reid Hoffman.
In less than 10 years Australia's technology startups sector has gone from very little activity to an explosion of people and investment — the ecosystem is now one of the fastest-growing startup sectors globally.
Australian startups ecosystem 5 years back & today
5 years  in Australia:
VC funds raised $155 million — and there were only three active funds (one of the lowest in OECD countries).
The biggest software startup, Atlassian, raised $60 million the year before at a $460 million post-money valuation
The biggest exit in tech was a software company, Distra, at $46 million. (all 2012—13 divestment value for VC-backed firms was less than $100 million!)
In :
Over $1.5 billion was raised by VC funds in the last two years, including the first $200-million-plus funds. (There are now five funds over 200 million)
Atlassian is currently valued at around $US13 billion and is listed on the NASDAQ, followed more recently by WiseTech on the ASX ($3 billion market cap).
Investment in startups is growing faster than in Europe or the US — over 65% between CY16 and CY17
Stuff is hot. And getting hotter.
However, great companies always find inefficiencies in the market they operate in, and create products that fit snugly into the market need.
Crossroads 2017 highlights, attracting talent is now the single biggest barrier facing Australian tech startups.

The Starting Line Of Tech Startups In Australia
So if you want startups idea, here is how we can think about it for a B2B tech startup. It's not a single day workout process but a recursive one, more specifically a continuous hit & trial method until you hit on the bush.
1. Find an Australian market that excites you 
Most successful entrepreneurs I'm aware of either explored their choice market carefully or have toyed with a side project that happened to show massive and unexpected early promise and only then evolved formally into a company in Australia. Otherwise, you'll be bored to death while doing your market research.
2. Research the heck out of this market  
Once you have decided your target market, the next step is a through 3-6months market research. Put a foot in the door of anyone who will open it for you, and learn from them. Try to diversify as much as you can in terms of company size and business verticals.
You also need to consider geographical regions you are targeting, Australia in these, & churn out as much information as you can for the market. To know the major reasons why you should consider Australia for your startups, refer here.
3. Start building your take-to-market product 
The nice thing about doing a thorough market research is that you may have created your first five real customers there itself. So this is the time you need to start building your MVP(Minimum Variable Product).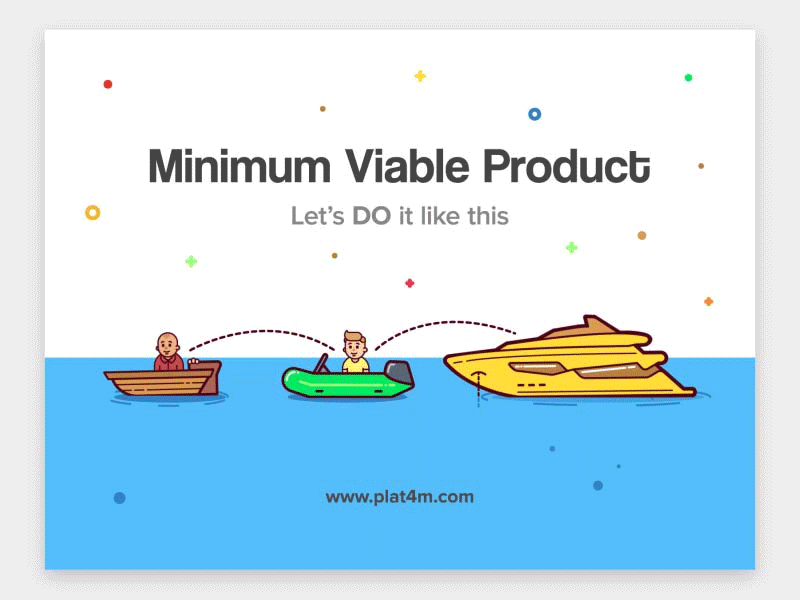 MVP as that version of a new product which allows a team to collect the maximum amount of validated learning about customers with the least effort – Eric Ries
The idea of MVP is that you produce an actual product that you can offer to customers and observe their actual behavior with the product/service. Seeing what people actually do with respect to a product is much more reliable than asking people what they would do.
4. Align your "idea" with the market trend 
The market is quite dynamic today. It shifts and changes under your feet, competition emerges, the customer today is more demanding than ever. You understand much more about the market while actually trying to sell something.
Most of the ideas for modification & product diversification is generated from the market itself where the scope for a better, improved product is always open.
5. Share your idea to as many people as you can 
Australia is a vibrant country with an exciting energy. According to a survey by Startupmuster, Ultimo has Australia's highest concentration of startups, with 52 startups per kilometer followed by Melbourne with 16.5 startups/ km and Sydney with 15.4 startups/ km.
Sydney is the largest of the Australian startup hubs with 35% of the nation's startups, followed by Melbourne at 14% and Brisbane at 9%.
 As you progress in the market, try to solve niche specific problems & share your ideas with others for receiving their suggestions to expand your business.
Check-out our business-ready solutions for startups in Australia
Click Here