TikTok, a mix of music and micro-video content, a lip-sync social media platform, perfectly captures the zeitgeist of culture. But for anyone over the age of 30, TikTok could be an undiscovered territory. There is a high likelihood that TikTok (known as Douyin in China) is still sitting in your app store waiting to be installed. There is a similarly high likelihood that you witness an explosion of entertainment every day and make money on TikTok.

This refreshing outliner of the social media universe hails from Beijing's ByteDance, the company that acquired Music.ly (also China-based company) in November 2017, reportedly for $1 billion. Music.ly was already snowballing in popularity in the U.S. when TikTok was merged with it in August 2018. Accounts of Musers (Music.ly users) were migrated to TikTok accounts. Since then, Google searches on "ways to make money on TikTok" went through the roof.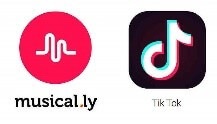 This short-form video app's popularity caught fire with this unified users base and brand. This popularity paved TikTok's way towards becoming the most downloaded app on the app store in early 2018 and 2020. As of now, TikTok seems to be the heartbeat of online world entertainment. Topping this information with facts, here are some TikTok stats that have turned every head.
TikTok Key Statistics
As of September 2020, TikTok is valued at about $60 billion (Reuters

)

TikTok hit two milestones in 2020. First, it hit 2 billion global downloads in August 2020 (Proof: Court filings published by the company). This number increased to 6 billion by December 2020 (Sensor Tower). Second, it was the most downloaded app in 2020 globally. Take a look at the ranking of mobile apps by the total number of downloads.


If TikTok is that popular, why didn't it outpace Facebook, YouTube, WhatsApp, Messenger, Instagram, and WeChat? On the list of the World's most-used social platforms, TikTok stands at 7th. Here's why:


How can the global user stats be clear cut when TikTok's Chinese brother, Douyin, plays TikTok's role in China? Douyin is a separate platform that enjoys over 600 million daily active users. So, can these stats be marked as global when TikTok isn't even available in China? Second, TikTok was elbowed out by India in June 2020. At the time, TikTok was at the peak of its popularity (the credit also goes to the number of ways to make money on TikTok). It was treading its way towards 125 million users (eMarketer). TikTok was slapped with the second ban by Pakistan. It has also been pulled out of Armenia, Bangladesh, Indonesia, and Hong Kong.
The ban in 5 countries couldn't stop TikTok from saying "bonjour" to 200+ countries. TikTok stepped into 50 counties last year alone.
| | |
| --- | --- |
| Continent/Countries | TikTok Users |
| Europe | 100 million |
| United Kingdom | 17 million |
| France | 11 million |
| Germany | 11 million |
Of 47 countries, no country prefers TikTok as its favorite app.

Global Web Index (GWI)

conducted a poll (with 47 counties included) in 2020. With WhatsApp being the most favorite (chosen as the preferred app in 22 countries) and Facebook (18 countries), TikTok failed to be the favorite of even one country. WeChat, Instagram, Line, VK, & KakaoTalk also made it to the list. 
How Do Users Make Money On TikTok?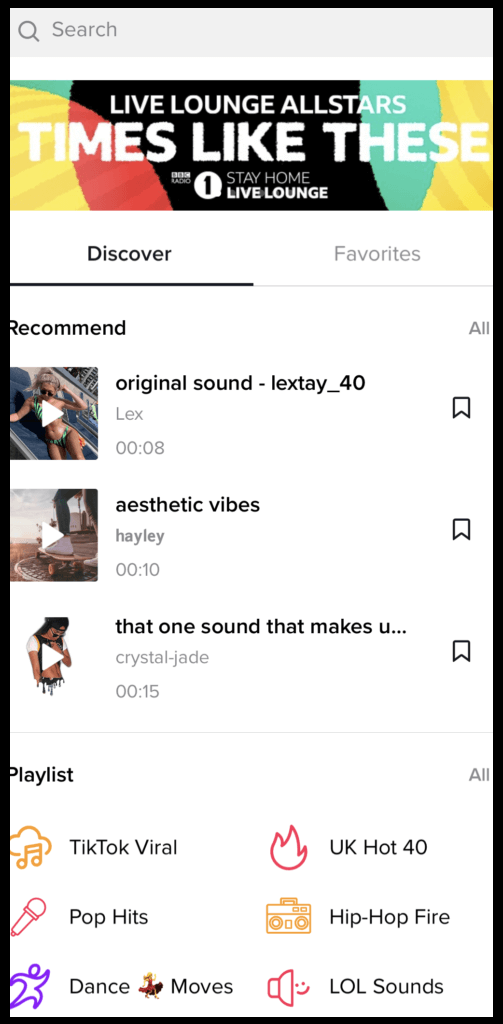 This social media landscape didn't evolve far more than at an arm's length from the American tech industry. Does it come as a surprise to you that Instagram is banned in China? Under the hood, TikTok is an app that's unique to Americans. It follows more than just the "follow and get followed" approach. TikTok can feel like a conglomeration of content, community, and compilation of the greatest hits. 
TikTok trod its way to triumph by slapping users with a selection of sounds, song snippets, and special effects. It delivers all sorts of tools at TikTokers' disposal to help them  make money on TikTok.
Think of response videos and duets, aren't these features made to encourage users to engage? Isn't this short video app's ability to search for a sound (song clips, short moments from TV shows, YouTube videos) commendable? Even after turning so many heads, it isn't TikTok's toolkit that makes it easy to make money on TikTok. It's "the prompts" that this platform provides. Dare-like challenges, dance memes, and the endless unspooling of this material ignite users to generate more material.

8 Ways To Make Money On TikTok
"Fear of missing out" is a concept that's the lifeblood of the online universe. The wrinkle in this concept is that it could confine the entire online universe to only one social media platform. Maybe you saw a video on Instagram, watermarked with a vibrating TikTok logo, plastering likes on the video post, second after second, leaving you with the thought of ways to make money on TikTok. TikTok holds the power to influence people. 
Did you know that 61% of TikTokers feel that TikTok ads are more unique than other platforms? 43% of the users feel that TikTok adverting blends in with the content. 52% of the TikTokers say they come across new products on TikTok.  
TikTok is a platform that pours money into the pockets of professional creators.
With TikTok was born a new breed of influencers. It is said to be the second home to Influencer marketers. Easy-to-learn art of adding effects like filters, background music, and stickers can create eye-catching and entertaining videos– videos that make money on TikTok. First, you build a following, and then the followers build you. Here are eight ways to make a living out of your TikTok activities:  
Creator Fund


TikTokers literally make money on TikTok for doing what they love: creating content. Users create videos, and for every thousand plays, their video amounts to a few pennies. A TikToker, known as Preston Seo, made $1664 within four months via the TikTok creator fund, according to documentation he shared with Insider.

Brand Promotions


Preston Seo didn't think earning $9 to $38 on average is enough to pay his bills. So, he ended up bending his interest towards brand promotions, for which he charges $600 per post. He has over 1.6 million followers on TikTok. A TikTok account with half a million followers can make you $450 a month, the condition being good engagement in likes and comments.

A following of around 12.5 million can give you a taste of $20,000 to $30,000 for every post. Celebrities like Will Smith get to sit over six figures per brand deal on TikTok.

Dixie D'Amelio lands amongst the most popular TikTokers. With more than 53 million followers, she makes $2.9 million from brand deals – a 2020 Forbes estimate. Since her appearance on TikTok grabbed the eyes of TikTokers, she has appeared on TV shows and even hosted her own YouTube series. So, the earning mentioned here might be a drop in the ocean.

Livestreaming And Coin Exchange


If you have at least 1000 followers on TikTok, earning money is as easy as going live and performing. When users like a performance, they can praise the performer by using an emoji, a gift, or coins. Performers can trade coins for real cash.

At the time of writing this, TikTok coins cost anywhere from $.99 for 65 coins or $99.99 for 6,607 coins. One hundred coins can be used to buy 50 diamonds (another in-app currency). TikTokers can redeem gifts anytime, with a limit of $1000 a day. Here's how much the gifts are worth: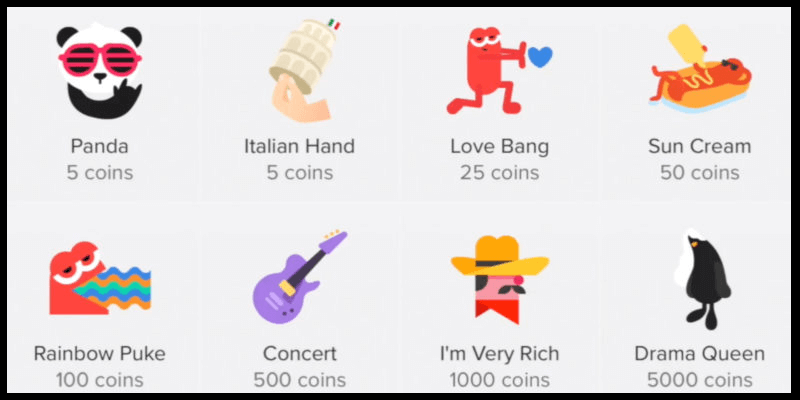 Attending Brand-Sponsored Events


The fame you get on TikTok isn't confined within the limits of only one social media platform. Don't be surprised when you plastered a million followers on your TikTok profile and brands start approaching you to appear at events.

Make Money On TikTok Selling Merchandise


No community means no customers. No customers translate to no eCommerce store. When it comes to building a community on TikTok, live streaming can work magic. Savvy marketers know how to transform their TikTok imagery into a brand and brand into a business. TikTok brands come attached with a feeling of exclusivity – users can buy the product from the Shopify store via TikTok. That said, other social media users won't have the access to it.

A marketer who can transform an ad into entertainment can also transform TikTok into a money-making machine. Users don't come to TikTok to view ads. They come to get entertained. If you are a TikToker, you must have heard the name of Addison Rae. Her merchandise store makes her $25,000 a month.

Affiliate Marketing


How about you make money on TikTok for placing a link in your bio? The commission you'll get from a brand is directly proportional to the sales made to people who followed your link. A discount coupon can encourage your followers to follow the affiliate link.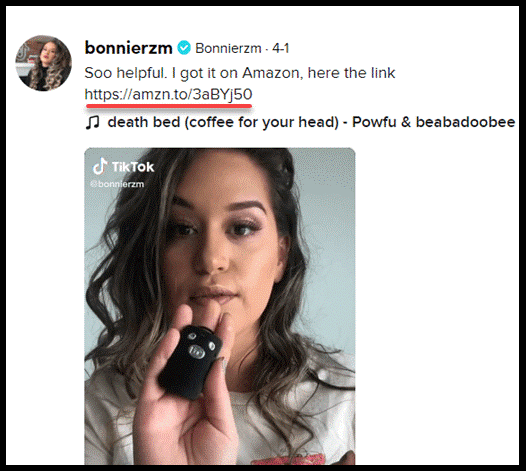 Cross Promotion


A plenty of cross-promotion opportunities sit on TikTok. Being a video-based platform, TikTok allows its users to make money on TikTok by creating videos that they can post on YouTube and other social networking sites. TikTok made tapping into the potential spending market way easier. Users can also monetize their YouTube traffic via TikTok.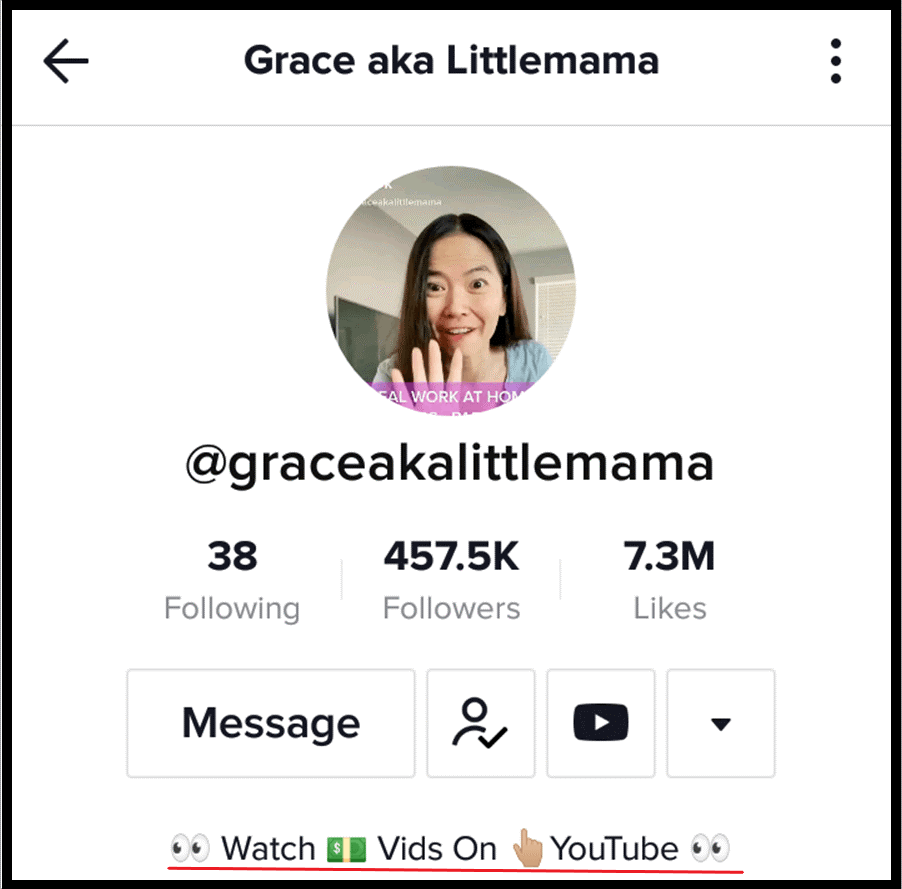 Song Promotion


Micro-influencers with fewer followers can make money on TikTok anywhere between $20 to $150 by promoting a song in a single video. A trio on TikTok (Nicole, Natalie, and Nika Taylor) told Insider that they charge $750 to promote a song. 


How Are Brands Using TikTok? 
TikTok is a platform ripe with virality, and there is no doubt that TikTok marketing can trick your target consumers into buying your products. Small to medium-sized companies use TikTok marketing to reveal the personality of their business. 
Branded Hashtag Challenge


Being a brand, you can start a hashtag challenge that, if users like, can go viral within hours. Zalora's branded hashtag campaign #Zstylenow brought a 19.75% brand-takeover Click Through Rate (CTR).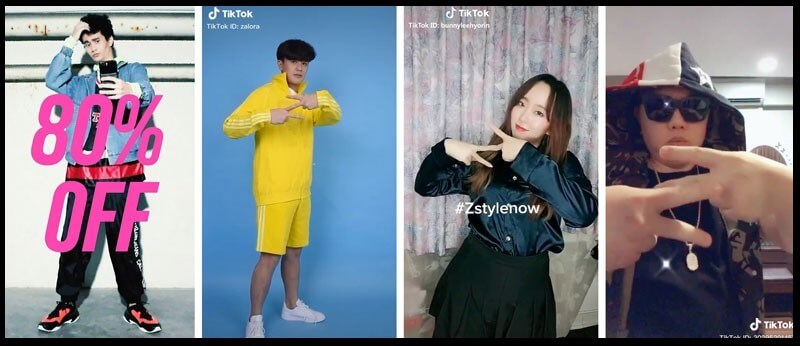 On September 1, 2018, Guess brand took over TikTok to run the #InMyDenim campaign for five days. This campaign marked the first partnership between TikTok and the US brands.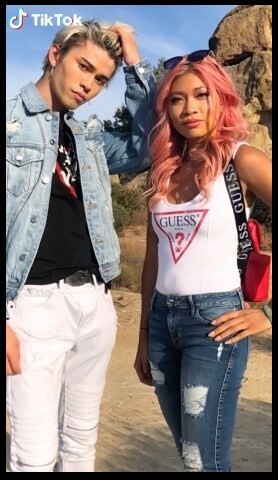 Brand Takeover Ads


Have you ever came across full-screen five-second animated ads the moment you open TikTok? These ads redirect users either to a brand's webpage or the TikTok profile. Brand takeover ad campaigns can reportedly cost up to $50,000.

Top-View Ads


Unlike the brand takeover ads that pop up as soon as the user enters the app, the top view ads appear after the app holds users' consciousness. These ads can last for up to 60 seconds.

In-Feed Native Video Ads


You are scrolling through TikTok-generated content, and the next second, you are stunned by a beautiful dress you were dreaming of buying. These types of auto-playing ads that show up between user-generated content can be linked to the website landing page, app store, or TikTok profile.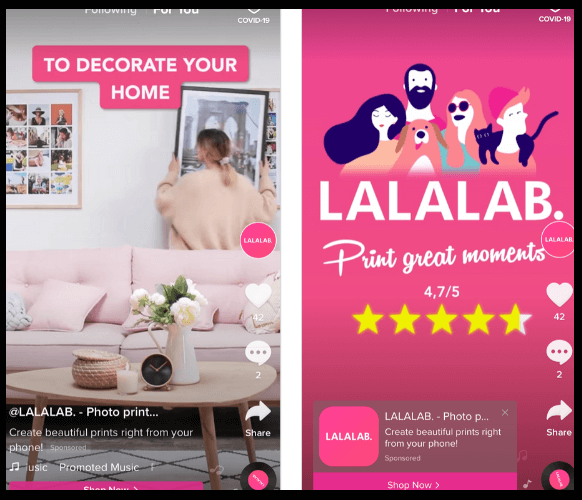 Don't forget to keep an eye on the search engine for creators: TikTok marketplace. TikTok realizes that the creators are the real platform makers, proves the existence of its marketplace platform. The TikTok marketplace is a database of TikTok creators for deep-pocketed folks to find creators to work with.  
How Does TikTok Make Money? 
This social media monster was made by ByteDance, a company that bills itself as an Artificial Intelligence company and not a creator of social media platforms. Whether it is BuzzVideo or TikTok, ByteDance's all products use Machine Learning and Artificial Intelligence to deliver content users crave. 
Machine Learning is used to analyze and understand the content that already sits on the platform. Based on what machines find out about each user, they push the content to the feed users would want. ByteDance has made it into CBInsights's 2018 AI 100 list and Fast Company's 2018 list of the world's most innovative companies. 
Content and community don't seem to be the only things contributing to TikTok's growth. Let's take a peek into the power of this mystery app. 
TikTok Business


The ultimate goal of brands using TikTok business is to go viral and spur imitations by TikTokers. An avenue for TikTok revenue, TikTok for Business was launched in June 2020. A brand can hold TikTok's paid advertising arm to enhance marketing solutions. Features that TikTok Business flaunts include in-feed native video ads, brand takeover ads, top-view ads, and branded hashtag challenges (as described above). TikTok peels money off the brand campaigns.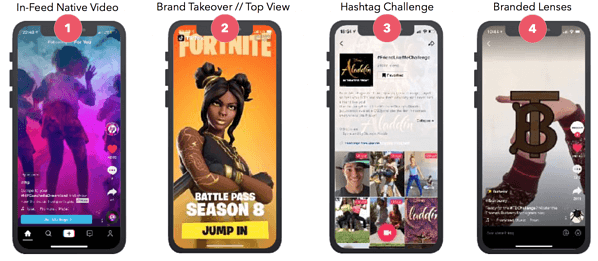 In-App Purchases


TikTok makes money when users make in-app purchases. Users can buy 100 to 1000 TikTok coins in the price range from $ 0.99 to $99.99.
Additional revenues come in the form of games and eCommerce. A report from Sensor Towers speaks the truth about the TikTok revenue. It says that TikTok saw more than $110 million in user spending between February 2020 and February 2021. 
TikTok is the internet's fountain of youth that makes brands' and creators' wishes come true. Users make money on TikTok while rewriting the online world, reshaping the social media universe, and redefining digital marketing and social networking.