Thinking on the traits of a person who will suit your needs is easy. But actually trying to find someone like that is one of the most tiring and neglected tasks for all the world.
The digital revolution, however, has made way for several platforms that claim to provide good and reasonable matches in life. Best Dating apps with their smart-phone applications have created their online ecosystem for love and romance where people can find the kind of people they want to be with.
The Best Dating Apps 2019
Here some of the most trending online dating applications that are helping the current generation to find people who they can share bonding with and in the process, bag some of the pleasures of life:
Bumble
A platform and community that creates empowering connections in love, life, and work. It promotes accountability, equality, and kindness in an effort to end misogyny and re-write archaic gender roles. Women always make the first move in this platform. Bumble is envisioning a world free of misogyny, where all relationships are equal.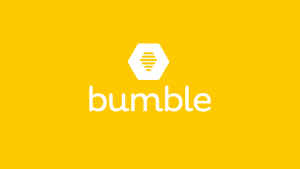 Tinder
Founded in 2012, Tinder has become one of the fastest growing social startups and mobile apps of all time. Tinder was launched to address the social and physical barriers of forming new friendships and relationships. Using social data, Tinder anonymously finds people nearby that like each other and connects them if they are both interested.
OKCupid
This platform uses math to get people dates, and is the leading free dating site. We have top-rated dating apps for both iOS and Android, and we are growing like crazy. Statistically speaking, the odds are that someone you know has found a date on OkCupid (seriously, just ask around). And that doesn't happen by chance. The platform is dedicated to "connecting" people, and it works hard to make OkCupid the irreverent, yet reliable service you've come to know.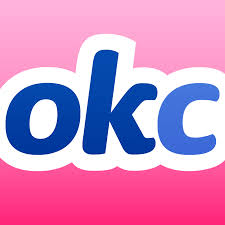 Coffee Meets Bagel
Coffee Meets Bagel (CMB) is a dating app that connects community members with people who spark their heart – whether that means finding their "forever,"​ a friend, or their best self. In September 2018, CMB was rated one of "15 Coolest Startups to Work For"​ by Glassdoor and received a rating of 4.9/5. Perhaps now that Hazel's broccoli request has been fulfilled in the company fridge, the company will receive a 5/5 in 2019.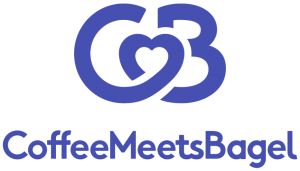 Match
Today, 1 in 3 relationships originates on a dating product. In 1995, Match.com launched as the first online dating destination, and is still the leader today. Over the last 20 years, Match has expanded its reach to 25 countries, five continents and is translated in 8 languages. But Match's biggest impact lies in the millions of dates, relationships and marriages it's helped create — more than any other dating brand.
Her
It is here to connect womxn and queer people. HER believes in the unequivocal power of queer womxn. It wants to connect you to your community for support and fearless exploration. It wants to connect you to your person.  A travel buddy, a friend in a new city, your ride or die, or love for life. From Profile Matching to Group Communities to our in person Events, HER is here for you.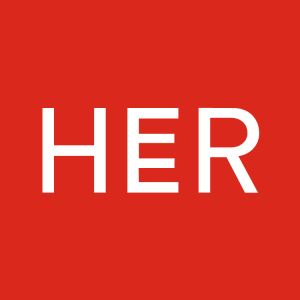 Grindr
Since 2009, Grindr has built the world's largest social network for gay, bi, trans, and queer people. Now more than just an app, It's a family of lifestyle brands with the shared mission to connect LGBTQ people with the world around them:
Grindr – The location-based social app that started it all. Over 3 million people use Grindr daily, from every country on the planet.
INTO – A digital magazine dedicated to queer perspectives: news, culture, commentary, video, and more.
Gaymoji – A one-of-a-kind collection of over 500+ stickers available on iOS, Android, and in the Grindr app.
Grindr for Equality (G4E) – Our social mission to promote justice, health, and safety for LGBTQ individuals around the globe.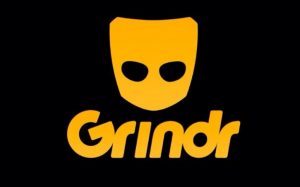 Chappy
Launched in 2017, Chappy's mission is to provide gay men with a safer, welcoming and high-quality platform for connecting and establishing genuine gay relationships. Chappy's unique sliding 'Chappy Scale' allows users to choose the kind of relationship they are looking for at the time – whether you're looking for something 'Cute'​ or 'Sexy'​.
Eharmony
At eharmony, the team never shied away from big challenges. They came together in 2000 believing that with a mix of psychology and some cutting edge technology, they could create relationships that were happier, more fulfilling and enduring. And they are not stopping there.
Eharmony is creating new products and services. Realizing that all relationships are complicated, it is exploring opportunities to apply its advanced matching technology to help people find fulfilling careers, friendships and even to understand themselves a little better. 
Hinge
The dating app for people who want to get off dating apps. In today's digital world, singles are so busy swiping and matching that they're not actually connecting, in person, where it counts. Hinge is on a mission to change that. So it has built an app that's designed to be deleted. On Hinge, there are no rules, timers, or games. Instead, you'll meet your most compatible matches and you'll have unique conversations over what you've shared on your detailed profile. It's a natural way to find a great first date. Currently, 3 out of 4 first dates lead to second dates, we're the #1 mobile-first dating app mentioned in the New York Times wedding section, and we're the fastest growing dating app in the US, Canada, and Australia.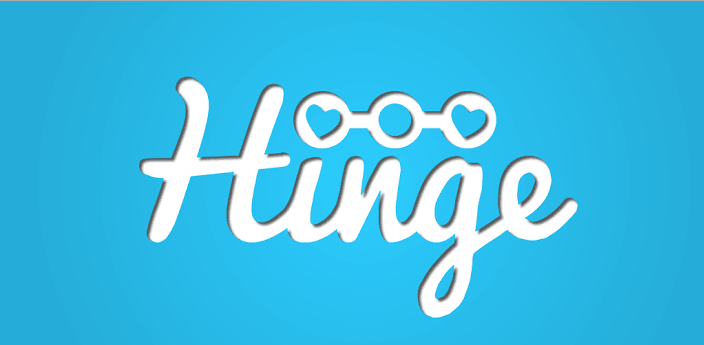 Happn
Launched in January 2014, Happn is the first 100% mobile, geo-localized and real time dating app. Happn helps you find the people you've crossed paths with in real life and gives you a second chance at a first impression!
Happn has amassed 50 million users worldwide and is present in the world's largest cities including Paris, London, Copenhagen, Amsterdam, New York, Montreal, Sao Paulo, Rio, Buenos Aires, Istanbul, Mumbai, New Delhi, Sydney, Tokyo… and many more. Happn has a dedicated and highly motivated team of 90 people based in Paris.
Raya
The platform has an emphasis on real world interactions. The team has been working on software to connect people our entire lives (Raya's team includes the 3rd designer at Facebook, the product manager who launched the Like button, the founder of Flipagram, and the founder of Yello). It is their dream to use what they've learned to get all of us off of our phones and into the real world, exploring their bucket list through people who meaningfully inspire and challenge them as they walk through the thing called life.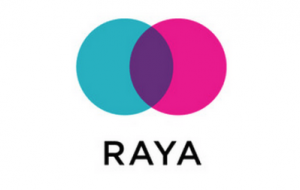 PlentyOfFish
At POF, the team's vision is to create the most dates for their 150M+ users around the world. They are one of the leading brands in the Match Group (comprised of Tinder, OkCupid, Hinge, Match.com, NASDAQ: MTCH), and it still remains a small close knit team based in downtown Vancouver.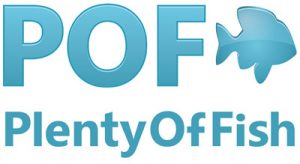 Zoosk Inc
It is a leading online dating company that learns as you click in order to pair you with singles with whom you're likely to discover a mutual attraction. Zoosk's Behavioral Matchmaking™ technology is constantly learning from the actions of more than 40 million members in order to deliver better matches. Zoosk is one of the market leaders in mobile dating. Available in over 80 countries and translated into 25 languages, Zoosk is a global online dating platform.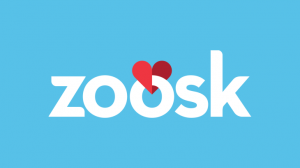 Badoo
In April 2006, Andrey Andreev launched Badoo as the first free dating site that combined photo albums with instant messaging. During this time, most dating platforms required paid memberships and had limited photo or messaging support. In 2007, Badoo introduced "Encounters" where users could vote yes or no on cards of other users  The site quickly became popular through word of mouth in markets like Spain, France, Italy, Brazil, and Turkey.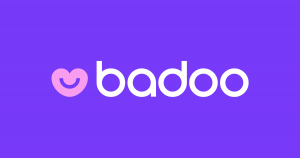 Hily
This platform's unique feature is the usage of artificial intelligence. While most of the dating apps sort people by distance or appearance, this app offers a qualitative feed for each user. The machine analyses users'​ likes, matches, and dialogues to create a personalized and best-matching set of potential partners. The more you swipe, the smarter the machine gets and the higher are your chances to find someone special.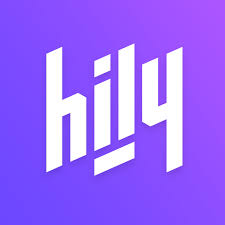 Clover Inc
This is the fastest way to meet new people on Android or iPhone. Their innovative, interest based, on-demand dating service helps people find quality dates with minimal effort. Clover is a rapidly growing dating app, ranking amongst the top grossing social networking apps in the US.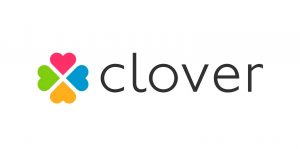 The League
A social and dating mobile application launched in 2015 and available in several cities in the United States on iOS and Android. It is a members-only swiping app aimed at professionals, with acceptance and matches based on LinkedIn and Facebook profiles.
Pickable
A new online dating concept, offering women a way to pick up men around them without ever having to expose their identity. This is the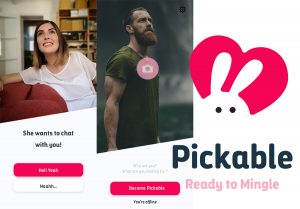 first and only dating platform to completely remove women's exposure in the online dating world. Today, more than 1 million people are using Pickable across 7 markets.