Alejandro Argumedo was unhappy with the undesirable reputation that El Salvador garnered in the world of business. Hence he decided to develop an application that would recognize his country on the innovation map.
Circa 2017 Alejandro developed the Hugo App – the first Central American App – with the aim to provide micrologistics services, such as food delivery.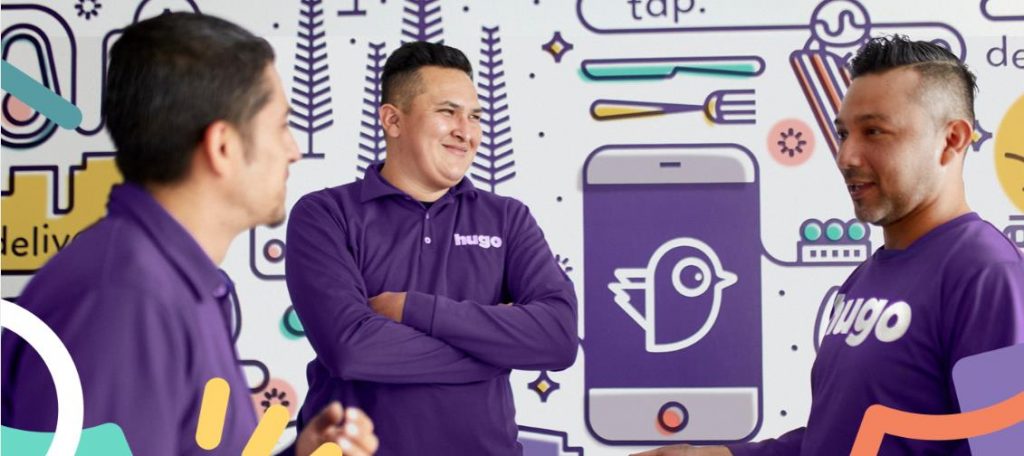 Soon Hugo expanded into 6 countries (El Salvador, Costa Rica, Guatemala, Dominican Republic, Honduras, and Nicaragua). They then went on to add new services such as grocery shopping, laundry service, payments, electronic ticketing, and errands.
The label – Fastest-growing app of Central America – holds good for Hugo as the operations in Guatemala grew by 500% in comparison to the previous year. They soon intend to add new facilities such as Mandaditos, Hugo Cash, tickets for events, grocery delivery, and insurance products.
The Hugo Story 
Hugo is a startup that is based in San Salvador, El Salvador and has the rare distinction of having introduced the on-demand delivery app in that region at first. In 2018, the company revenue in Central America hit $ 16 million. The CFO of Hugo stated in July 2019, that their revenue for this year would be close to $ 50 million. That represents an increase of over 280%
Hugo is by far the largest delivery app in the Caribbean with extensive coverage. The founder envisioned on creating a complete delivery solution in El Salvador. In the Dominican Republic they count over 900,000 users and over 7,000 merchants are affiliated to them. Currently Hugo processes 90 orders-a-minute in that entire region. They closed 2019 with 550% growth in volume.
With super-app status in its kitty Hugo is reaching all corners of the Caribbean, after its birth in El Salvador, which has the repute of being a risky market. This is on the backdrop of their understanding nascent economies, connectivity factors, local culture, the populace; which can be contributed to their success.
Yummy Takeover  
Yummy, similar as to Hugo in El Salvador is the first food delivery App in Venezuela, has accepted terms to be acquired by hugo app. This merger boosts their position both in the industry and the region, while continuing to support the Venezuelan market.
Currently, Yummy has 225+ merchants within their platform comprising of restaurants, convenience stores, a pharmacy chain, fleet of over 250 drivers, and a local team with 50 employees, to ensure operations flow without a hitch. Yummy will now adopt Hugo's proprietary technology and expand into newer-verticals with the aim to grow into the first SuperApp in Venezuela and a one-stop solution for their users.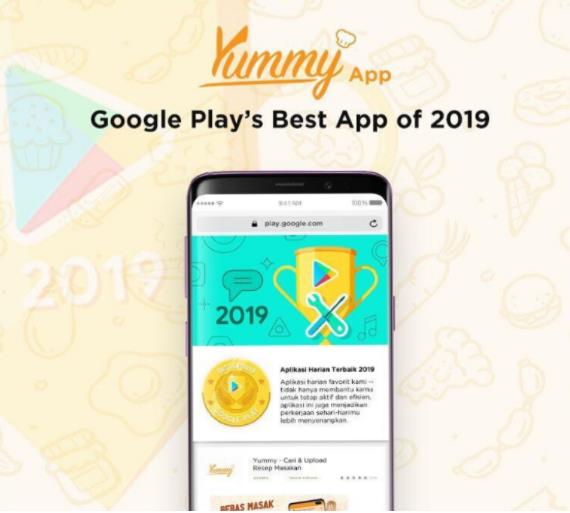 This partnership will allow expansion into several verticals and inculcate the concept of a SuperApp so as to empower them to a faster growth. Yummy overcame similar constraints as did Hugo during their own growth. Hugo has the reputation for having taken on equally challenging markets, within LATAM. This acquisition is a blessing that will provide innovative services and far-reaching support to Venezuelan landscape.
Hugo App's new products
While initially regional startups were replicating successful models from US or European peers, now smaller Central American countries are mirroring what worked in larger LATAM nations.
Keeping this model in mind, not only is Hugo App adapting Rappi's delivery system, but is adsorbing the super-app concept as well such as Rappi's cash and remuneration features.
The company is in the process of experimenting with newer ideas. Hugo's brand new offerings include mandaditos, means running errands. This service gives power for users to request delivery personnel to fulfil a variety of miscellaneous jobs. These can range from picking up forgotten stuff to delivering a courier package.
More so, Hugo Cash provides delivery of cash without leaving their office. And the recently introduced delivery feature allows shoppers to request goods or groceries to be delivered home.
The newly introduced ticket feature works pretty much similar to the oft accepted airline tickets where users can instead opt for printed tickets with virtual QR codes. Lastly, due to an alliance with Mapfre, Hugo App will now offer home and road assistance services that will be available 24/7, 365 days a year.
The Yummy Story
Yummy's growth rate conferred them the status of being the fastest-imbibed food-delivery app in history. Making it attractive to investors, despite the risks involved with the Venezuelan market. Catering to a niche, like food delivery could limit you to 500 restaurants to order from, but bigger cities there could be thousands to choose from.
If you focus on only one vertical there's always a ceiling to numbers. And hence it is detrimental to focus on niche segments in the delivery ecosystem. Instead, firms should embrace an overall delivery concept to sustain high marketing and user acquisition costs.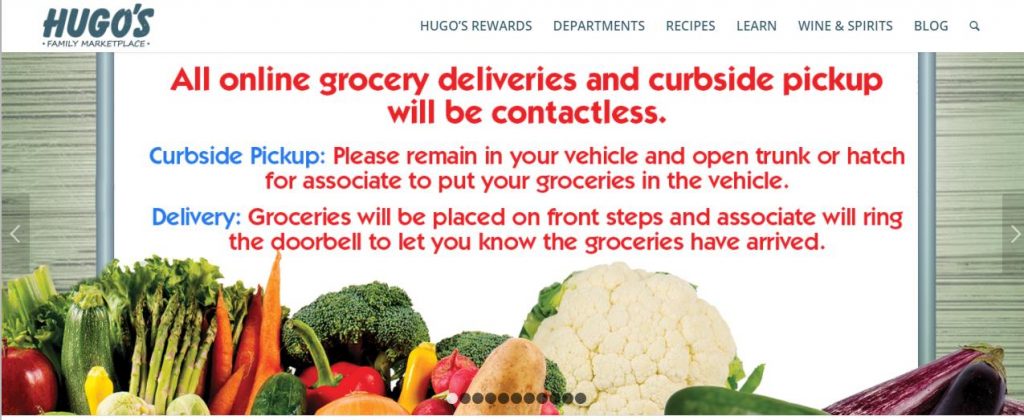 Yummy focused on breakfast orders and delivering from supermarkets when the going was rough and went on to tweak their App to allow food delivery from multiple restaurants in a single order. This enhanced merchant adoption. During the pandemic governments mandated restaurants operate only pickup and delivery. This enhanced businesses that worked with online models.
Future Prospects For Hugo
Hugo is a multi-category marketplace that provides on-demand delivery for food establishments, retailers, and pharmacies, as well as e-commerce and digital payment tools, transportation services, entertainment, and sporting event tickets, as well as capital investments for local startups that are just getting started.
HugoApp is an entrepreneurial platform where thousands of innovative drivers and partners join together to accelerate the digital revolution in the area. HugoApp is made up of a team of over 800 young individuals who build 24 new services for our users.
Hugo is a pioneer in the multi-category Latin American market, and as a pioneer in mobile and cloud software infrastructure, they are looking for ways to greatly enhance the way services are provided to clients in areas where internet connectivity is currently problematic or nonexistent.
Appscrip's Role in the Hugo App
Hugo has now opened up to the idea of introducing transportation and financial services via their App. This is where Appscrip comes in- Hugo has partnered with us and went on to introduce ride-sharing in their platform with our technical know how and support.
In a smaller economy where E-commerce does not exist, there is an opportunity to become a one-stop solution for customers. This is where Appscrip will join Hugo in the coming months to make it possible.
Conclusion – Hugo App
Based on the recent developments, Hugo App is expected to grow at a rate of 200% this in comparison to 2020. Hugo, well known for its purple branding image anticipates reaching at least 1 million users throughout the region and signing up 2,500 additional 'hugos'.
The application offers employment to more than 130 people at the regional level and has 3,000 'hugos' registered as distributors, this adds to the growth of collaborative economy. The last-mile delivery industry is maturing, there are clear big players but it's still very fragmented in niche products and services.
At the end of the day, execution will truly matter in this industry. As there are few legal protections and low economic barriers for entry. With few obstacles impeding potential competitors from entering this market, there isn't any doubt that this is a highly commoditised sector. Nevertheless, perseverance, skill and planned execution is what will set the winners apart.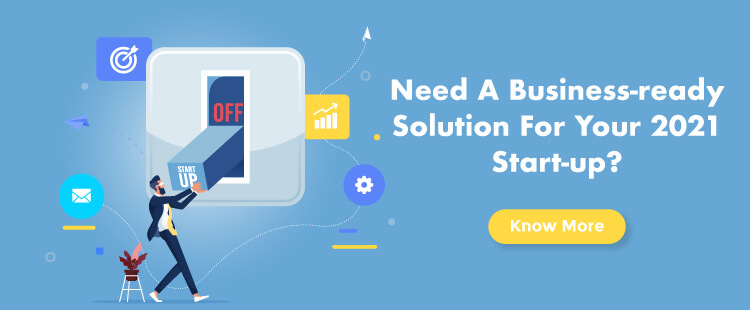 After an Engineering degree and a Diploma in Management I devoted 16+ years working in the automotive industry. My innate skill and extreme passionate in writing, encouraged me to adopt it up as my profession. I have been writing for more than 10+ years in the software industry. The 400+ blogs I published are informative, exhaustive and interesting to a professional and causal reader.