Hummus is an incredibly popular Middle Eastern dip and spread. It is primarily made of chickpeas but its flavor is enhanced with olive oil, sesame, garlic, lemon juice, and salt.
Origin of Hummus
Israel, Palestine, Egypt, Saudi Arabia, Greece, and other Middle Eastern countries all claim hummus as their dish. 
Since hummus is being made in all these countries for hundreds of years, it's hard to find out where it truly comes from. No one can say for certain, though the earliest mention of the spread dates back to Egypt during the 13th century.
Hummus Taste Just Like…
Hummus is like a creamy paste that resembles the texture of mayonnaise oozing with savoury flavors. 
The dip has a melt-in-your-mouth consistency that tastes rich and garlicky. 
Even if chickpea doesn't tickle your taste buds, you'll become a fan of hummus once you taste it. It fills your mouth with drool and makes your tongue salivate.
And you know what? Hummus comes in many guises.
Add different flavors to hummus to suit your preferences:
To make it hot and spicy you can add red pepper to it.
Use beetroot or avocado to boost color.
To enjoy a sweet treat, add chocolate and peanut butter to your hummus.
In the US, you can buy peanut butter, pizza and chocolate mousse flavoured hummus. Austria offers curry, wasabi and beetroot flavored hummus.
Hummus Is Crazy Healthy 
Hummus is not only delicious, but it is also packed with impressive health and nutritional benefits.
1. It is a great source of plant-based protein.
2. Hummus contains olive oil and sesame seeds which are proven to have anti-inflammatory properties.
3. Its high fibre content improves digestive health.
According to a study, chickpea fibre promotes the growth of healthy gut bacteria, which produce butyrate-a type of fatty acid that helps nourish cells in the gut.
4. It has several properties that help in controlling blood sugar levels.
5. Chickpeas and olive oil, the two ingredients used to make hummus reduce the risk of heart disease.
6. It helps alleviate anemia.
7. People who suffer from food allergies should eat hummus as it's naturally gluten, nut, and dairy-free.
ALSO READ: Arabian Dates Online | The Holy Fruit Of The Middle East
Fortunately, hummus can be enjoyed nearly by everyone.
Another common health benefit of hummus is its cancer-preventing properties. Beans have three compounds, saponins, protease inhibitors, and phytic acid that have shown in tests to guard cells against the kind of damage that can cause cancer.
The Growing Demand of Hummus Delivery
The rich umami flavor of hummus is not only loved in Middle-Eastern countries but is ridiculously popular all over the world.
It's famous to the extent that a day has been dedicated to it- the 13th of May is celebrated as International Hummus Day.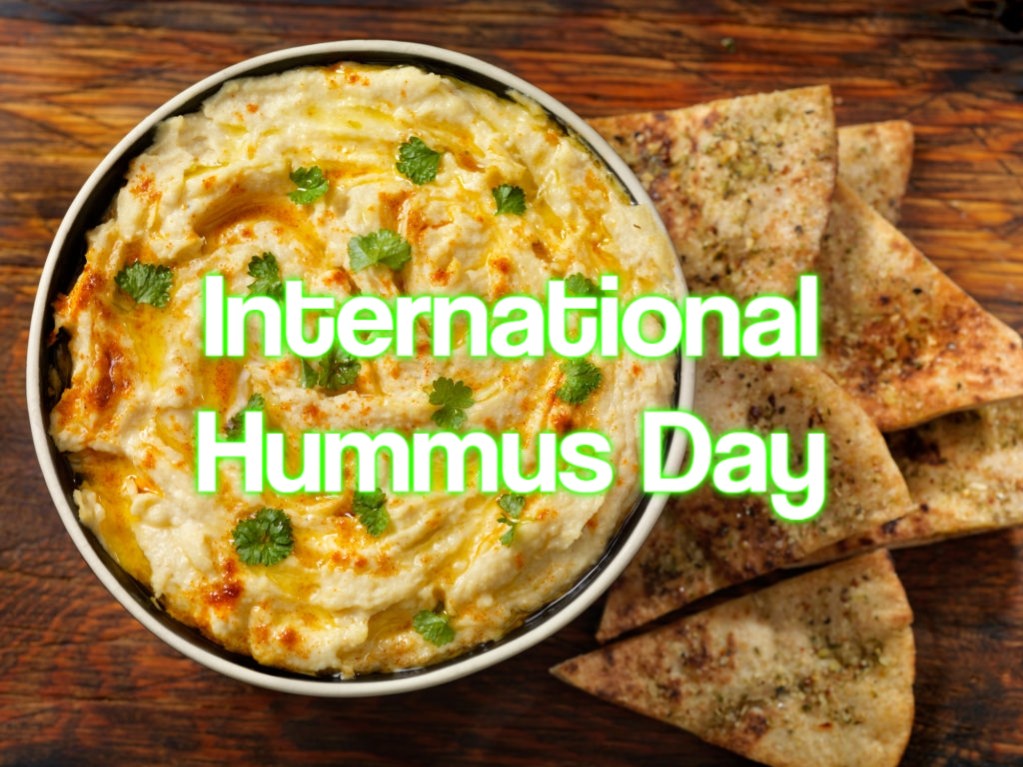 This love and worldwide acceptance is the reason why hummus delivery services came into the picture.
Online hummus delivery stores have made it easier for the hummus fans to order their favorite food on the go and get it delivered right at their doorstep.
In the UK, hummus today is as popular as in the Middle Eastern countries.
Thanks to Cambridge University graduates Christian Mouysset and Ronen Givona who started Hummus Bros in London and offered Londoners this delicious and delightful food.
According to a consumer research firm Kantar Worldpanel, Britain uses 12,000 tonnes of hummus a year.
Hummus is a dip that has a song on Youtube dedicated to it.
ALSO READ: 5 Exquisite Arabic Attar Perfumes | Wear Your Elegance
The Bottom Line
There is a laundry list of reasons why Hummus is so popular. Hummus is a super simple, healthy, and delicious addition to your diet. It is a food for the convenience era.
---