Before the internet, you had to deal with the hassle of running to the grocery store every time you wanted something, or rushing to the pharmacy, or standing in line at a cafe or restaurant to order food for yourself, or all of the above. It was difficult to imagine a day when all of these things could be delivered to your door with just a few taps on a smartphone app on demand. We will now take a look at hyperlocal business idea here.
By developing an on-demand local ecosystem, hyperlocal businesses make the lives of consumers more convenient. 
The term 'Hyperlocal' refers to a geographical area that is relatively small. It's called a "hyperlocal delivery system" when things are only shipped to customers in one specific area. Pickup location and customer address must be in the same zip code in a Hyperlocal delivery system to ensure a smooth delivery operation.
Read more about Nine Profitable Hyperlocal Business Idea and and methods to succeed.
Food delivery, medicines, everyday household items, and even services such as plumbers and electricians as well as carpenters are all examples of where this type of delivery model is most effective and efficient. It is the ability to deliver products and services at an unbelievably fast rate that distinguishes hyperlocal e-commerce businesses from their competitors. 
In most cases, the following characteristics of a hyperlocal delivery system can be observed: – 
It focuses on a specific geographic area where there is a high demand for goods and services.

 

With the help of modern technology, it is able to meet the clearly defined needs of people in an effective and timely way.

 
In terms of this approach, its unique selling point is its capacity to deliver high-quality products and services to customers' doorsteps at remarkably high speeds.

 

A business model that makes use of both the marketplace and the aggregator elements is called a marketplace aggregator model.

 
How the Hyperlocal Delivery System Works
The hyperlocal businesses use the existing infrastructure and elements of local marketplaces, but integrate them together in an ecosystem where orders may be received, processed, procured, and eventually delivered, all in one space. It operates with the assistance of offering and delivery partners in order to bridge the gap between consumer needs and retail supply. 
Consumers and local businesses can access e-commerce platforms operated by companies following the hyperlocal business idea. They often maintain an inventory database in which all of the information about the products, services, customers, and locations is maintained. Customers can also place orders for goods and services using an online ordering system.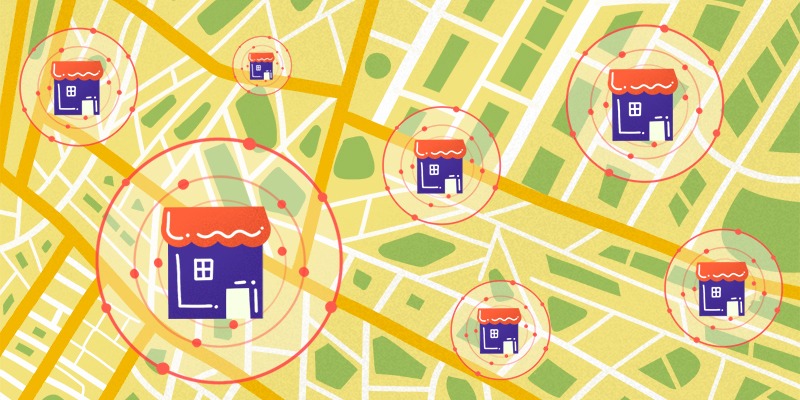 In order to better grasp the concept, let's look at an example of a hyperlocal delivery system as a demand-driven food platform. Orders for food items placed through the platform are sent to both delivery and offering partners (local stores) via a single platform (delivery person). Next, the delivery partner goes to the local business to get the requested food item and brings it to the customer's designated location for them. Local retailers benefit from increased exposure and delivery services because of the platform's role in driving the entire process. 
Although some markets offer to deliver products within 24 hours, a hyperlocal delivery system can perform the same objective within an hour. Customers are drawn here not only by the timeliness of delivery, but also by the fact that the products originate from well-known and trustworthy retailers. 
Types of Hyperlocal Business Ideas
There are three types of Hyperlocal Business Models that exist these days: 
Aggregator Model
Hyperlocal businesses serve as a connecting bridge between customers and retailers, ensuring last-mile connectivity and delivery to them under the Aggregator or Zero inventory model. However, regardless of where it gets the goods, it sells them under its own brand. As an additional benefit, an aggregator brand such as this assures that pricing and quality are consistent. 
When a customer places an order with the brand, the brand fulfils the order and ships it to them. When it comes to logistics, the brand works with an offering partner to get the product and a delivery partner to get it to customers. 
Inventory Model
Using the inventory-led strategy, a hyperlocal firm either makes its own products or buys them directly from other brands and sellers and builds an inventory. There is no need to go to a local store after an order has been placed, but there is an element of inventory management and tracking customer demand that is brought into play for the company. 
Marketplace Model
In the hyperlocal marketplace model, the brand acts as a medium between the consumer and local businesses, facilitating the connection between them. There are various local businesses who can sell similar products at different costs because of this platform. 
The marketplace model, in contrast to an aggregator, does not require uniformity in pricing or quality. As a discovery and ordering platform, the company's only concentration is on customer service. 
A fourth, Hybrid model exists which combines the qualities of all the three mentioned business models. 
The industries that can be benefitted from Hyperlocal Delivery System
Any industry with a strong need for on-demand, fast delivery can benefit from hyperlocal platforms. 
Uber Eats, Swiggy, Postmates, etc. have brought a new age of hyperlocal business ideas to the food and restaurant industry with their online food aggregation platforms. 
When it comes to grocery delivery, several hyperlocal businesses have flooded the business, which is rather big. Bigbasket, Instacart, Grofers, and Amazon Now are some of the most popular grocery delivery services. 
Hyperlocal platforms for the selling of medical products such as medicines and equipment are well represented by companies such as 1mg, Healthkart and others. 
Hyperlocal courier and logistics services are provided by companies like Porter and Uber Connect. For urgent or expedited couriers and parcels, they use their delivery network to get them out the door the same day 
The market for home care services is likewise set to be disrupted by platforms with hyperlocal business ideas. Services like as carpentry and plumbing are provided by a number of businesses including Urban Company, which maintains a network of service suppliers.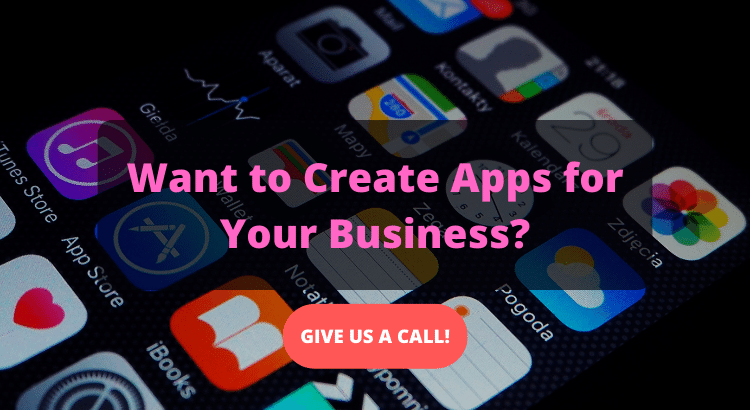 Source Links:
What is a hyperlocal delivery model and how does it work? (cedcommerce.com)
Everything You Need to know about Hyperlocal Business Model (startuptalky.com)