In Switzerland, cannabis is a banned drug, but Marijuana/weed or hashish has quite often been illegally traded.
Is marijuana legal in Switzerland? Marijuana is allowed only if it contains less than one percent of THC. Switzerland has a population of around 8 million, off these about 500,000 are found to be regular users of cannabis. Hence the question, is marijuana legal in Switzerland?
Any substance that contains more than 1% of THC is harmful to health. For example, scented oils, ointments, drops, and hemp flowers, if found to contain more than 1% THC can be harmful if ingested.
Also, one can grow hemp privately provided the THC content is less than 1 percent.
Hashish is banned regardless of its THC content, but is marijuana legal in Switzerland? If a person is found using cannabis, he can be asked to pay a fixed penalty fine of 100 francs.
   Instances when you will not be fined
If one is caught with small amounts of cannabis (within 10 grams) that is meant only for your own consumption, then you will not be fined.
You will also not be fined if you are found to be supplying but not selling more than 10 grams of substance to an adult.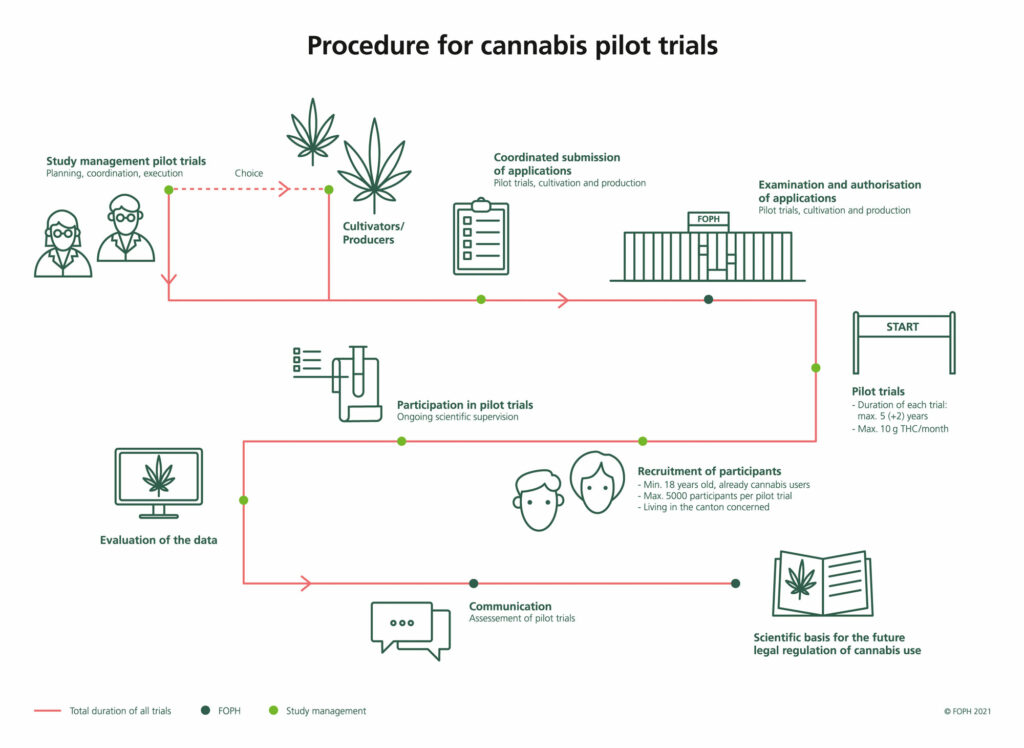 Regulations to be followed for low-THC cannabis and CBD
Suppliers have to act in accordance with various kinds of rules that are present in the country.
These regulations are also applicable to non-intoxicating active ingredient Cannabidiol (CBD).
The Confederation has produced a booklet on products containing CBD. The booklet focuses specifically on suppliers.
Issues Concerning, Is marijuana legal in Switzerland?
Cases in which legal cannabis with a total THC content of less than one per cent has got people into trouble, but again is marijuana legal in Switzerland? Read below:
Since August 2022, medical cannabis has been permitted for use or supply in Switzerland, provided the user has a proper prescription from a doctor. This could be for illnesses such as, muscle spasms and severe chronic pain. But in such a case the user would have to pay for the medical cannabis themselves.
In exceptional cases, compulsory health insurance covers the cost for use of medical cannabis by patients suffering from various illnesses.
In other nations, including neighbors of Switzerland, laws are stricter and lower THC levels are practiced. Cannabis products that are legal in Switzerland may be forbidden abroad. One needs to check with the authorities of specific countries regarding carrying cannabis abroad.
One is not permitted to drive if they have consumed THC and the same can be discovered in their blood-stream.
Cannabis Law & Legislation In Switzerland (Is marijuana legal in Switzerland)
Cannabis is sometimes traded illegally as marijuana or weed (dried cannabis flowers) or hashish (cannabis resin). These substances contain tetrahydrocannabinol (THC) which is a banned substance – in some cases depending on the quantity.
THC has an intoxicating effect of humans if consumed and can be hazardous to health.
The decisive factor for classification as a banned substance depends on how much THC is contained in a cannabis product. If the THC content exceeds 1%, then the product is prohibited. Hashish is prohibited regardless of the THC content.
For Recreational use
Cannabis less than 1% THC (irrespective of its CBD content) can be imported, produced, and sold for recreational purposes.
For Industrial use
Cannabis containing less than 1% THC (irrespective of its CBD content), is subject to the regulation. Under this regulation, the product can brought into the market, example items such as medicinal cannabis products, cosmetics, foodstuffs, chemicals, tobacco substitutes.
The uses of these substances are allowed as per regulations.
Food- CBD comprising food is viewed as a novel food and needs prior federal marketing authorization. Moreover, the competent cantonal enforcement authority must be kept informed regarding its manufacture and use.
On the contrary, some other cannabis-based food (not containing CBD) like hemp seed oil can be used in the market directly without any permissions. This does not require marketing authorization.
Cosmetics – Utilization of natural CBD in cosmetics is lawful if taken from the seeds or the leaves of the cannabis plant. As synthetic CBD is not regulated, it can be used in cosmetic products.
E-cigarette liquids- which contain CBD are allowed, provided they release substances in quantities that do not cause a health risk.
  For Medicinal use
Selling, importing, and growing cannabis for medical use is permitted.
Although there is a difference between cannabis containing at least 1% THC and other cannabis. Besides THC, CBD is not considered a narcotic.
Cannabis containing at least 1% THC (irrespective of its CBD content) is allowed if qualified for medicinal purposes. It can only be grown, imported, and sold for medical use if authorized by the Federal Office for Public Health.
Cannabis less than 1% THC (irrespective of its CBD content) can be used as a medicinal product. It is subject to the (general) regulation on medicinal products which enables wholesale authorization, manufacturing authorization, and marketing authorization.
Users can have access to authorized cannabis-based drugs only on a doctor's prescription (magisterial formulations). No marketing authorization is needed for magisterial formulations.
Cannabis based products are patentable.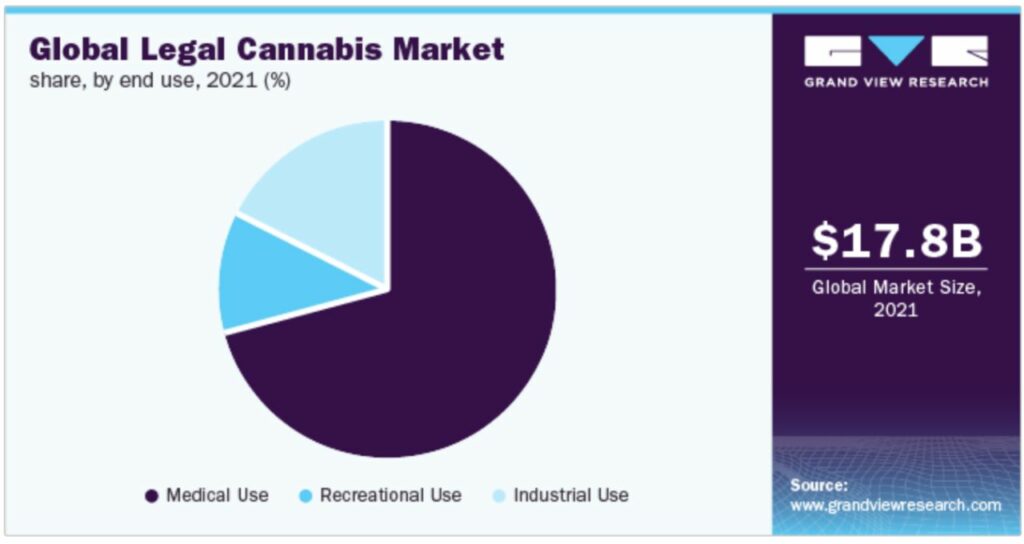 Regulation Violation Repercussions
Unauthorized growing of cannabis containing more than 1% THC can be punishable up to twenty years plus a monetary fine.
Marketing of a medicinal products without marketing authorization can be punishable up to ten years plus a monetary fine.
Legal entities can be punished with a fine up to CHF 5,000,000.
Latest updates (Is Marijuana Legal In Switzerland?)
Switzerland plans to provide access to cannabis-based medicinal products for patients as the demand for the same has drastically increased. The federal council issued the draft legislation for consideration by Parliament on 24th June 2020.
Under the revised law, patients can get cannabis-based treatments directly from doctors. This would not require prior authorization from the Federal Office of Public Health.
Furthermore, the Federal Supreme Court passed a ruling on 29th January 2020. This states that the import of cannabis flowers (with THC less than 1%) will not be subject to the Tobacco Tax. The reason behind this is that cannabis flowers are not a replacement for tobacco.
On 15th May 2021, an amendment to the Federal Narcotics Act came into implementation. This enabled pilot trials including the dispensing of Cannabis for non-medicinal purposes. This act will be in implementation for ten years.
These trials are being done to create the basis for future legal regulation. The objective is to enhance knowledge of the advantages and disadvantages of controlled access to cannabis. Also, it facilitates a scientific basis for possible decisions.
Switzerland is to join other European nations that have legalized cannabis for medical use. From August 1, patients can avail medical cannabis via a medical prescription.
Earlier, patients had to request a request for medical cannabis to the Federal Office of Public Health (FOPH), the Swiss government's center for public health.
The legalization will now allow export of medical cannabis for commercial purposes. This can be done through by requesting the Swissmedic, the Swiss surveillance authority for medicines and medical devices.
Conclusion: Is Marijuana Legal In Switzerland?
Although the Federal Council of Switzerland has legalized cannabis for medical purposes, it is allowed only for products containing less than 1% of THC in CBD. This is the limit set for the hemp industry, while cannabis for recreational purpose is illegal.
Build your own cannabis delivery system that would be perfect for deliveries of all sizes. Entrepreneurs have an amazing product built by Appscrip that can be further modified to your requirement.
This futuristic cannabis delivery software has different modules from inventory management to comprehensive analytics. With our software solution you can also increase visibility and keep your customers informed about the status of their cannabis delivery with customer notifications and proof of delivery.
Send your customers email or SMS text message notifications with live tracking links and provide proof of delivery to reduce your liability when orders get lost and to ensure contactless delivery.
Deliveries can be carried out efficiently with our Geofencing feature. You can also draw custom delivery zones for every driver and optimize their routes. Sell online with Express or Regular menus, lightning-fast loading speeds, and an average customer conversion rate of 28%.
Track and manage your drivers' inventory, dispatch orders, and more with our software solution.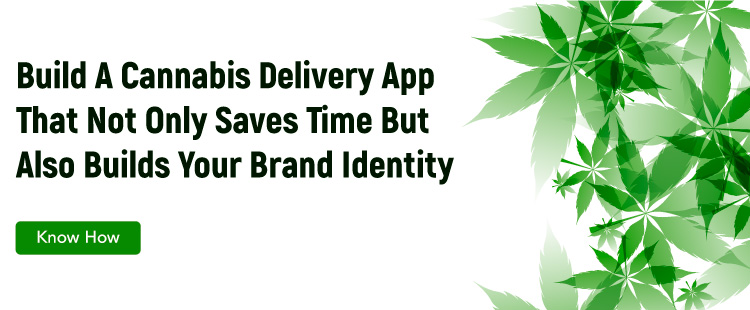 With an Engineering degree and a Diploma in Management under my belt, I worked for 16+ years in the automotive industry with various manufacturers. But my passion for writing was overwhelming, which I turned into a career. I have been writing for more than 10+ years and mostly in the IT domain. I am sure you will find the 300+ published blogs of mine in here informative, exhaustive and interesting.