For as long as we humans existed, there has been some form of retail to sell, buy, exchange or barter goods.
The first currency was introduced around 3000 BC in Mesopotamia, and by the Greeks around 800 BC. This was because merchants needed to sell their goods to consumers.
The first mail order in retail began in 1861, when a Welsh entrepreneur utilized the railway network to dispense his goods to consumers across the country, who placed their orders via mail.
Now the world is even more connected through the development and adoption of technology. And with that, social commerce arrived on the scene.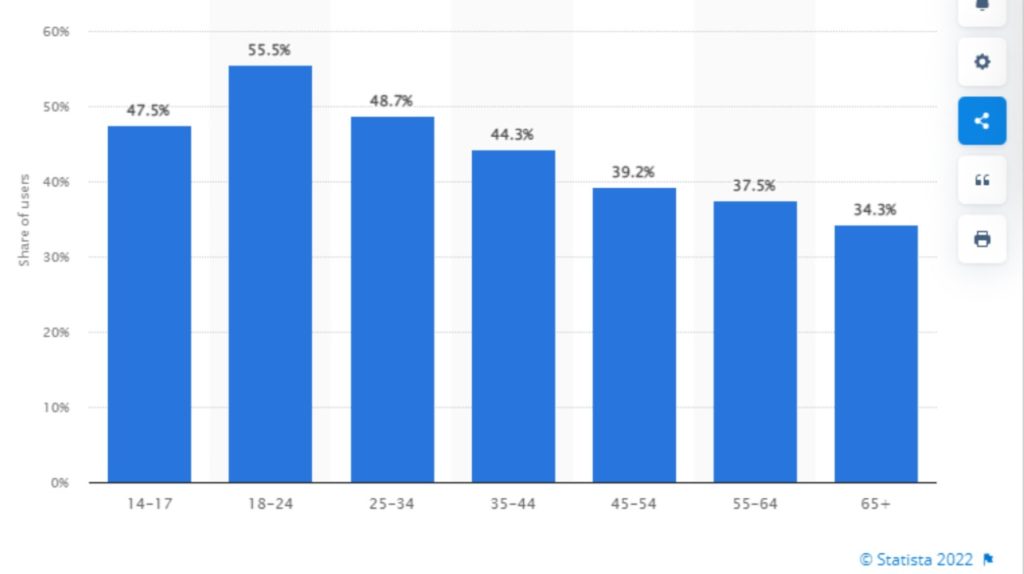 Social commerce industry or s-commerce is the integration of social media and online shopping. Social media platforms that help promote or host products or services are social commerce businesses. This integration is the next stage in the natural evolution of social media that holds the key to unlocking and harnessing its potential.
It's projected that by 2027 social commerce will be responsible for $604 billion in sales.
What is Social Commerce?
Social media is a platform for discovering and connecting with like-minded people. Through this connection you can find the opportunities you seek. However, social commerce goes beyond its traditional role by helping businesses connect with potential customers.
So, the emergence of social commerce has helped businesses host their products on social media platforms rather than to rely on e-commerce stores alone.
How Does Social Commerce Industry Work?
Today, most people know they can sell their products faster online than in real-world markets. They also know that online businesses are more reliable and profitable than traditional ones.
There are many thriving online or e-commerce businesses minting money in the billions. But these players depend on in-house developed platforms. This means that the only way they can get users or customers is through advertising, which is primarily through social media.
However, what if you could use social media as an e-commerce platform? This is what social commerce is all about.
Future Of Social Commerce 
Industry honchos are becoming increasingly aware that social commerce plays a prominent role in driving growth. The State of Social Media Investment Report forecasts that nearly 80% of businesses will be relying on social media to promote their products and services in the next three years.
Keeping this in mind, several social media platforms, such as Facebook and Pinterest, have revamped their websites to add necessary tools and features required to transform them into a marketplace. These features have enabled them to create new digital stores within the platforms and boost organic traffic via paid advertising.
Features Of Social Commerce Industry
Social media platforms rely on several features that enable businesses to promote their products and services. Some such tools that social media companies feature on their platforms to enhance sales include:
1.  Buy Button
Social media platforms feature a set of tools to enhance customer shopping experiences. For instance, Twitter adopted the 'buy button' trend early on but failed in its attempt. Buy buttons are links that help customers get to the purchase stage in the shopping process.
Apps like Facebook, Instagram, and Pinterest have dedicated "buy now" buttons on ads. They also have live streams run by influencers that result in sale of e-commerce goods directly.
However, users did not see this concept in the right light as not only Twitter but also other giants in the space, such as Facebook and Pinterest were not successful here.
2.  Shoppable Posts & Multiple Tagging
Instagram came up with the concept called 'shoppable posts' that is a great way to bring visually appealing products such as apparel and cosmetics to the forefront. Brands could feature their products via Instagram stories and galleries that had clickable links with shoppable posts.
However, the only difference between the earlier versions, and the ones used today, is that the former links only directed users to the platform. In contrast, the latest clickable stories and images also have a checkout feature that lets users complete their purchases.
Besides shoppable posts, Instagram also introduced the multiple tagging feature that lets businesses tag related products and encourage users to buy them as a set. Plus, users also get to complete their purchase since this feature comes with a checkout process as with shoppable posts.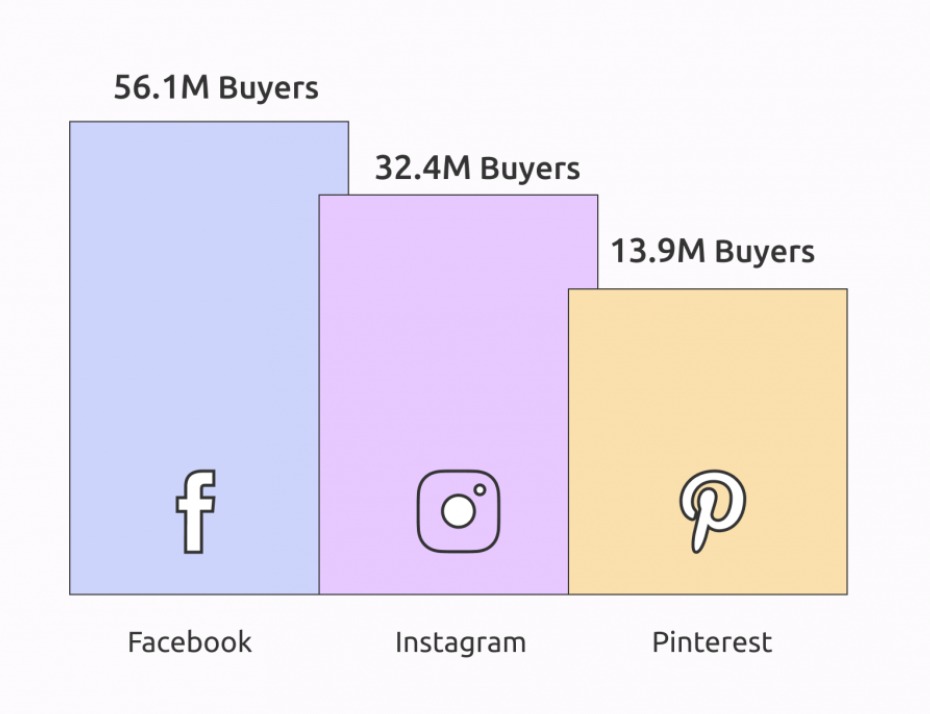 3.  Customer Reviews
While advertising, be it traditional or new-era, boasts of several advantages. But there is no denying that word-of-mouth is still one of the most profitable manner to get consumers to know about your products or services.
The best way to keep this great way to educate your customers about your brands alive is to let them review the products or services on your platforms. So, more e-commerce businesses today are incorporating such review systems, and their customers are more than happy with them.
About 93% of consumers suggest that these online review systems have influenced their purchase decisions and are a great way to express how they feel about a product or service and the entire shopping experience.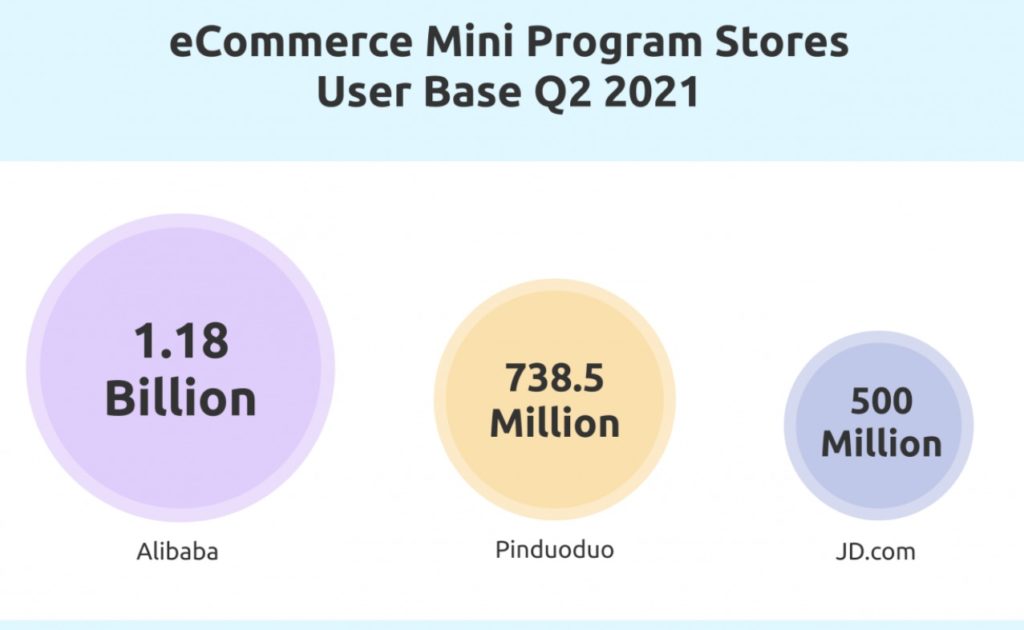 4.   Social Proof
A recent report depicted that at least 85% of consumers consider product reviews an essential feature while researching to buy products. And, social media is adept at sharing such information. This brings businesses to the arena of social proofing.
Social proof is another technique that sellers on social media platforms and social commerce industry rely on to engage with consumers.
Customers are likely to click on posts with more likes than fewer ones. So, if brands can get more users to like their posts, they can get more customers and potential buyers for their products.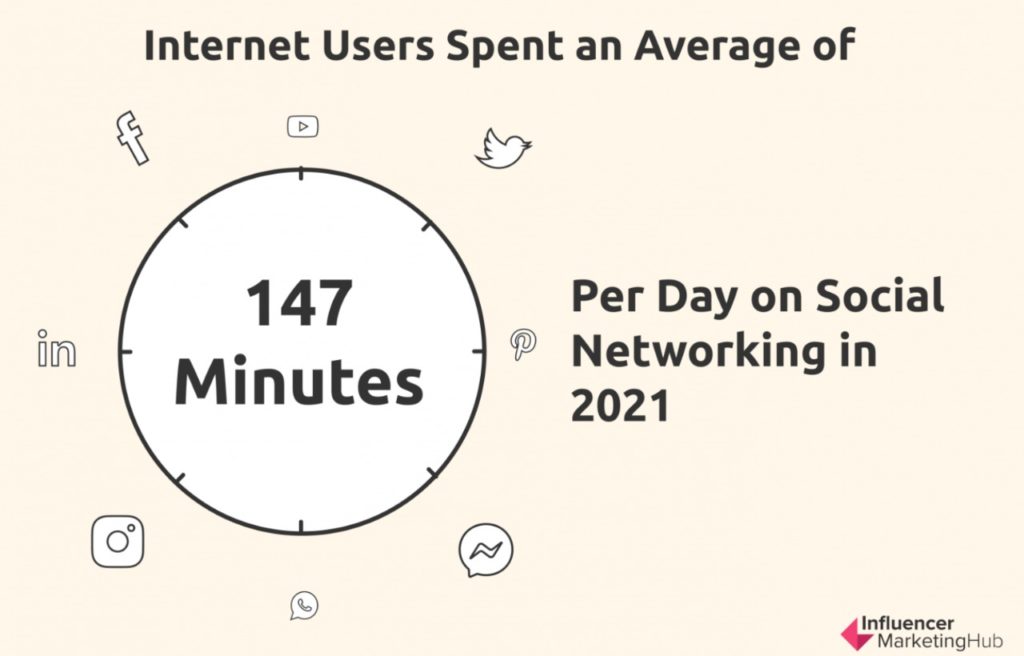 5.   Customer Support
All e-commerce businesses have a customer support system that helps them interact with their buyers and resolve their queries. The same also holds suitable for online businesses relying on social media platforms and the social commerce industry.
Today, most social media platforms come with communication systems that help establish these interactions. For instance, businesses promoting their offerings on Facebook can rely on its in-house Messenger feature to initiate this process.
So, likewise, most other popular social media platforms also offer some way for these businesses to communicate with their customers.
Final Thoughts: Social Commerce Industry
Social commerce has been the tipping point for smaller brands. Social commerce allows them to easily compete in crowded marketplaces. But now big retailers are taking the bull by the horns too. Walmart began using TikTok last year to sell their products directly via influencers.
Social commerce industry grew tremendously in 2020 even though the COVID-19 raged. In 2020 the global market for Social Commerce is estimated at $89.4 Billion. And it is projected to reach $604.5 Billion by 2027, growing at a CAGR. This is 31% during the analysis period 2020-2027.
So, you can find hundreds or even thousands of such features that enable social media platforms to transform into online marketplaces. Now, while it may be true that it is easier for businesses to find more customers on social media than through in-house e-commerce platforms, never forget the benefits that these e-commerce platforms offer.
For instance, having an in-house e-commerce platform gives you complete control over your business, from backend processes, security, payment, and shipping methods, to data and customer interaction. Moreover, it also lets you create solid and secure content and marketing strategy that you can integrate with your e-commerce platform and reach new prospects.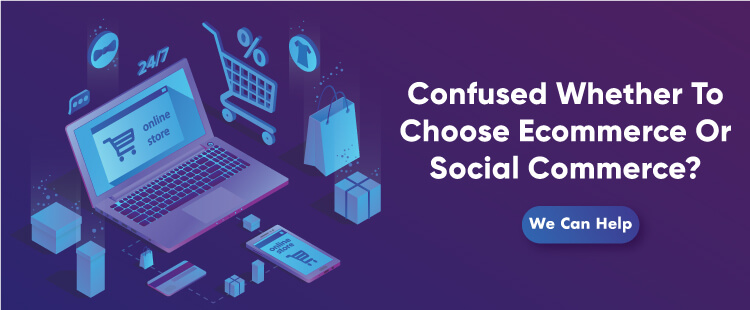 With an Engineering degree and a Diploma in Management under my belt, I worked for 16+ years in the automobile industry with various manufacturers in various capacities. But my passion for writing was overwhelming, hence I turned that into a career. I have been writing for more than 10+ years on various domains including the IT industry. I am sure you will find the 200+ published blogs of mine in here informative, exhaustive and interesting.