Last Mile Supply Chain is a term synonymous with ecommerce and logistics. Since both are interrelated to each in the grand scheme of things, the last mile supply chain should be seamless.  
Given the current Covid-19 pandemic, the demand for logistics has increased exponentially. And for good reason.  
Why?  
Because with the world practicing social distancing and staying indoors due to the lockdown, it is a win-win situation for customers and businesses. 
If you're looking to understand how the last mile supply chain affects logistics and ecommerce, then this blog post will help you with that.  
Last Mile Supply Chain- A quick introduction
The Last Mile supply chain is the endpoint in the delivery process which starts right from the distribution center and ends at the customer's doorstep. It can either be a stone throw away or seven seas apart.  
Getting the object or the product delivered to the customer is the ultimate objective. To achieve this, logistics and ecommerce firms have to get the entire process right.  
Acing this aspect not only improves customer satisfaction but also other aspects such as customer retention and profitability.  
Another fact to note that this is the most time consuming and expensive part of the entire process.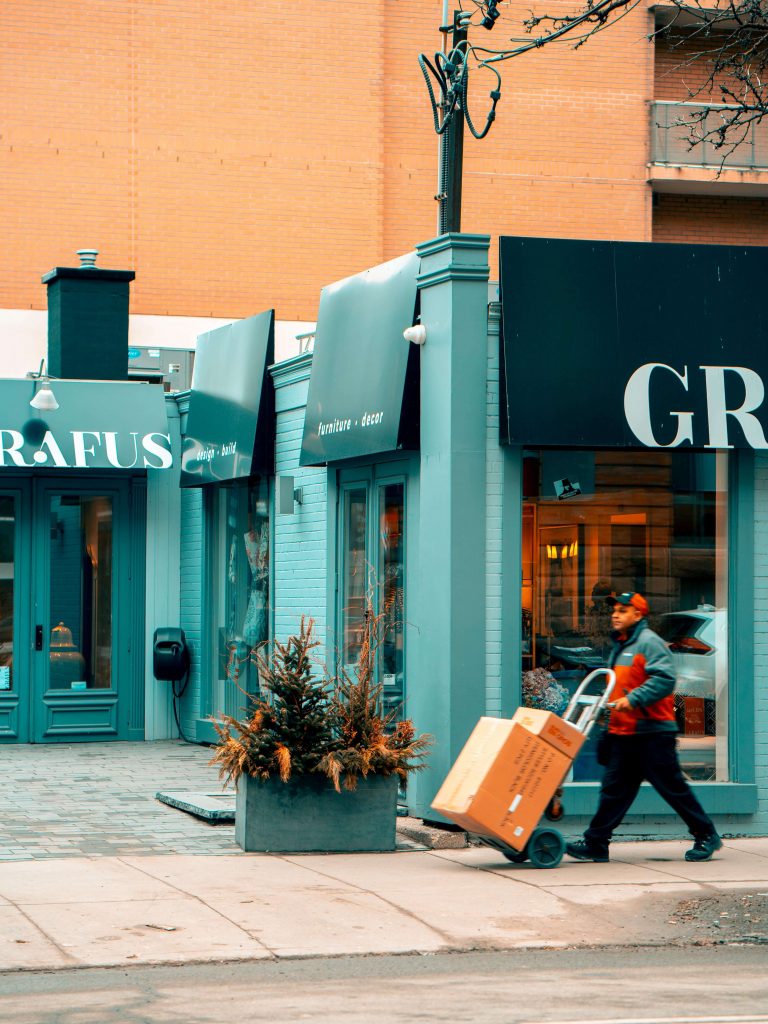 Importance of Last Mile Supply Chain
As mentioned earlier, last mile supply chain can either make or break things, it certainly can't be brushed off aside as a cog in the wheel. Now, pay attention as we ascertain the importance of the last mile supply chain.  
Ready? 
Let's begin!  
Quick delivery 
If you're an ecommerce merchant or online retailer, you would in all honesty want your goods to be delivered to the customer in the shortest time possible, isn't it?  
This is where the last mile supply chain comes into play. You need to get your entire process crafted to perfection so you can win the faith of your customers.  
Ensuring your customers get value for money should be your goal. This should not be difficult since technology has made things easier.  
Real-Time order tracking 
Gone are the days when the delivery of things happened at a snail's pace. Since the advent of technology, both the customer and business know where the product is in transit.  
Having technology at your fingertips has made it possible for businesses to keep track of the particular shipment. This has made the last mile delivery of things take place at a much faster pace.  
Timely solutions
Have you ever encountered a customer breathing down your neck? If that happens often, then it's high time you realized the importance of the last mile supply chain.  
Technology has made it easier for us to troubleshoot issues like misplacement, pilferage, leakage, and other issues that often plague the process.  
Challenges in Last Mile Supply Chain 
Providing uninterrupted deliveries
If you've guessed this, then pat yourself on the back. We live in a world where things are becoming fast paced. When this is the case, companies find it difficult to be on their toes.  
People highly insist on the delivery of their products in a day or two. So, you as a business must do everything in your means to live up to their expectations.  
Coordination between the delivery personnel and the customer 
If you've been in the e-commerce industry for a while, there's one common problem.  
Can you take a guess? 
Remember, the time when your delivery personnel informed you that a customer wasn't at home to receive a parcel. This can be easily solved by having a tech solution that mitigates and solves this problem.  
Fixing this problem will save you ample time and money. So, take note and invest in a tech solution. 
Packaging and Assembling 
Many products require proper packing, unpacking, and assembling when it reaches the customer's house. Fragile items should always be handled with care.  
This is where companies need to go a step ahead and employ skilled technicians. For instance, electronic appliances and furniture often need to be installed or assembled.  
Therefore, keeping the product in mind, the logistics firm should be sending their best service personnel.  
Benefits of last mile supply chain solution 
Having gone through last mile supply chain problems, let's now see the benefits of using a last mile supply chain solution.  
The benefits of using a courier software for boosting your last mile supply chain are far and many.  
So, let's dive right in!  
Flexible delivery solutions 
Customers especially millennials look for quicker delivery. A last mile supply chain delivery solution enables the customer to change the time and location as per their convenience.  
Supplements scalability and productivity 
A last mile delivery solution eliminates any unplanned disturbances and diversions. It assists the drivers in delivering the products by showing the best and shortest routes.  
It also enables managers to allot the number of deliveries in a day by meticulously planning the routes. 
Boosts profitability  
You can reap a lot of benefit by using a last mile delivery solution.  
What are they? 
Since, it increases the fleet productivity, reduces fuel expenses. optimizes routes and improves your customer satisfaction and retention, your profits see an uptick.  
Now, isn't that awesome?  
Conclusion 
With the current pandemic, the use of a last mile delivery solution is inevitable. It's high time you invest in one because it is the need of the hour. Not only will it bless your business with soaring profits but also take your business to new heights.