Everything you see might or might not be real, it could be AR playing its game!
Augmented Reality is a technology that lets users view the real world with the overlay of computer-generated imagery and information.
In simple words, that amazing dining table you couldn't buy; being unsure if it goes with other furnishings in the house. With AR, you can virtually put the dining table in the house and see if it fits and then make a purchase.
In order to make things more interactive, augmented reality adds virtual objects into the existing surroundings and makes them more interesting.
Here are some of the latest trends of Augmented Reality that will change the way you look at things (Seriously).
1) AR Dating
Online dating is a million dollar industry in current times. New apps with interesting innovations are being accepted by the society with open arms.
Latest innovations in the realm of dating apps is the integration of AR in its functioning. A lot of dating apps like Happn and Feeld who have incorporated AR in their apps to make it more fun and interactive. Here are some fun examples of When AR Met Dating Apps :
Signal by Feeld
Feeld, the first ever dating platform for couples and singles, has launched a new dating app that aims to bridge technology with real life experience.
Signal, the AR dating app, would lead members to a secret location visible through the app and allow them to meet other people of similar thinking.
FlirtAR
FlirtAR, pronounced as 'flirter' was launched last year. It uses AR to help you find potential matches who are nearby.
It works in real time, using your actual location to find people nearby who meet your described criteria. As you move your phone around, little bubbles with people's pictures pop up based on where you're looking.
The bubbles hover over the general area where someone is. But it's enough to make your search for love seem a little more immediate. It's an interesting twist on the more static interfaces other apps give you.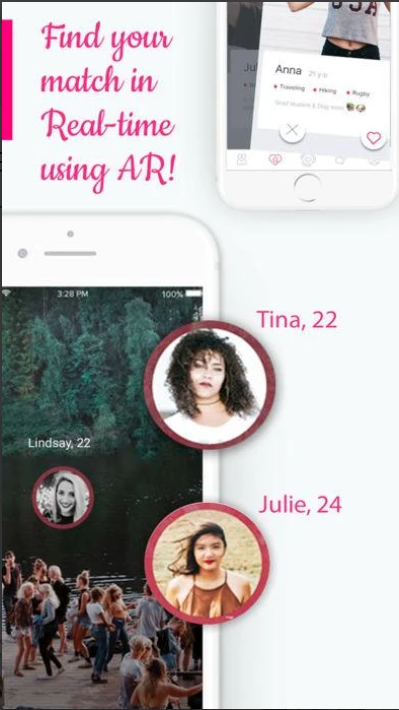 2) AR Shopping
The big problem with furniture shopping is, you spend a lot of time to figure out if the piece of furniture goes with your interiors and you end up buying something that you are not very sure about.
Thankfully, AR is out there to help you out of this and other such shopping situations:
Amazon AR View
Amazon launched AR view in 2017, which lets iPhone owners position virtual furniture, speakers, and pretty much anything else in their own homes with the Amazon app.
Now, the same feature is coming to Android, starting with a handful of high-end phones.
3) Tourism
Tourism is no less than any exclusive experience on its own. Inclusion of AR is just amplifying this exclusiveness to a whole new and higher level.
Tourism industry is predicted to be a $12,450.1 billion industry by 2028, it was marked at $8,272.3 billion in 2017. That clearly shows a steady growth of the industry in coming years. AR can help the industry to spice up a little. Examples of tourism getting way too real:
National Museum of Singapore, Singapore
The exhibit is housed in the museum's glass rotunda, with a giant mural of 69 drawings from The William Farquhar Collection of Natural History Drawings consisting of flora and fauna. Visitors use an app, combined with the camera function on their phones, to hunt for and capture various plants and animals within the drawings.
The story of the forest through AR window.
Smithsonian National Museum of Natural History, Washington, D.C.
The Bone Hall of the Smithsonian National Museum still has many of the original skeletons, guests can use an app to overlay skin and movements onto the skeletons. It exhibits a vampire bat flying away from its mount, a sea cow grows flesh before your eyes and an anhinga demonstrates how it catches fish.
if you can't make it to the museum in person, you can still download the app and images and try it from home.

4) AR glasses
The digital life you are living is ready to go on a next level with launch of augmented reality glasses released by a startup North in October 2018.
The holographic display appears at arm's length, a friendly and colorful interruption. It's off by default, and wakes up only when it has something urgent to tell you, or if you ask it to.
You can click through suggested auto-response text messages, into more detailed summaries of the weather, or through your calendar to see where your next appointment is even while you're in your current one.
You do so using the paired black or copper ring (called the Loop) on your index finger, which is equipped with a little joystick.
5) ARkit & ARcore
AR became a much known concept with the game Pokemon-Go in 2016.
It was after success of this game and the concept it is based on, Apple announced its decision to make AR available on its smartphone device with its ARKit. Taking a cue from competitor Google announced the release of its ARCore soon after.
ARCore: software development kit (SDK) called ARCore. It brings augmented reality capabilities to existing and future Android phones.
ARKit: AR apps are no longer limited to a single person or device participating in an AR experience. Now multiple users can use their iOS device to simultaneously view AR experiences or play multiplayer games.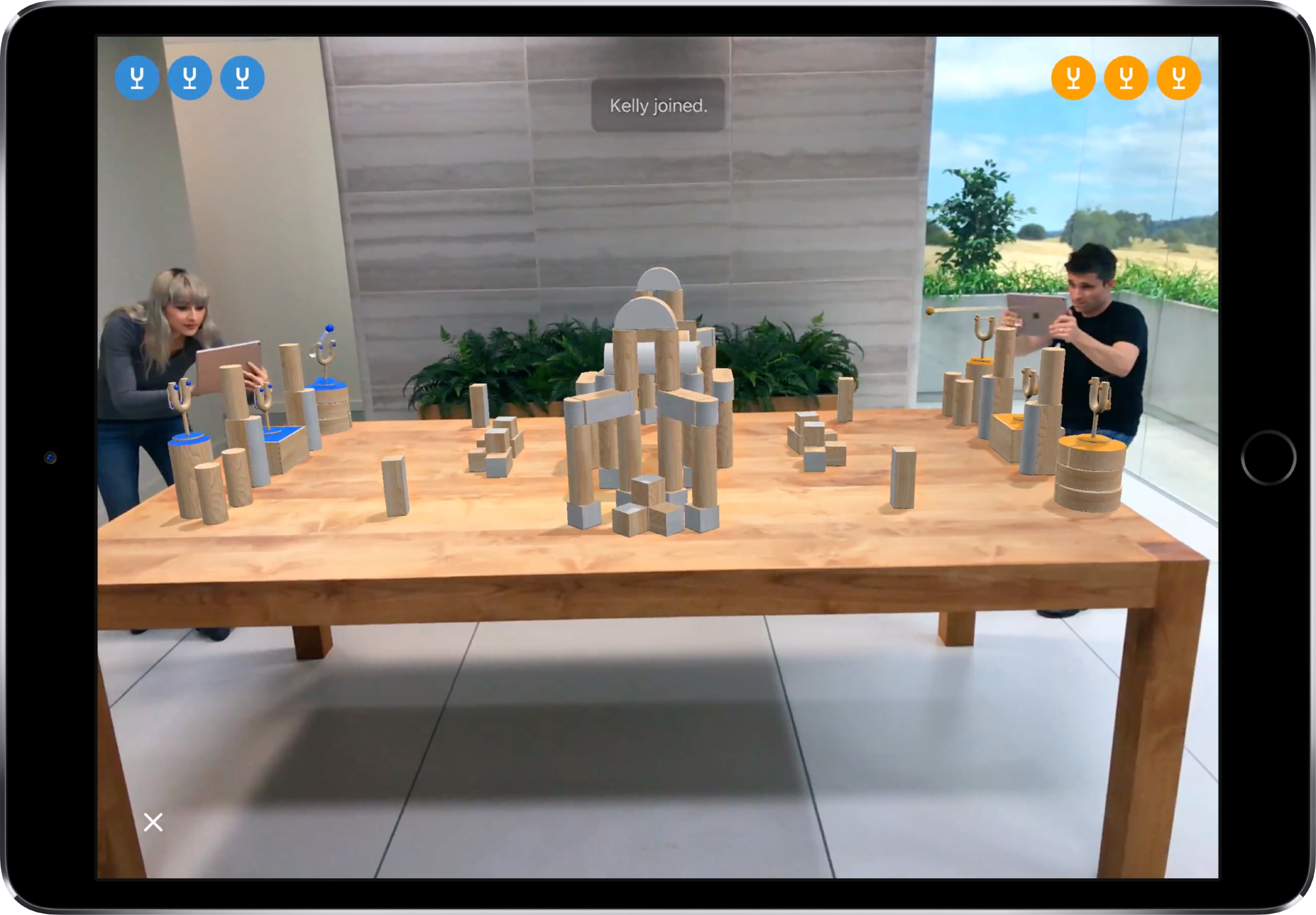 ---
Augmented reality trends are no where near slowing down in near future, in-fact it is trying to include itself in every possible business niche. Globally, from 2013 to 2017, the AR segment has received $2.5 billion in funding which clearly shows strong support AR is receiving worldwide.
Want to build exciting experiences and business apps that leverage augmented reality?