Have you ever been high on the freight fever? Trukker & Trukkin's freight fever has led them to the doors of fortune. A new wave was created in the freight industry that only a few rode, but those who did – succeeded.
Whether you are a truck business owner desperate to introduce your transportation business to technology or a tech-lover trying to fill the gap in the on-demand truck-booking market (by starting a freight brokerage firm/ by launching an on-demand freight-booking startup), all you need to emerge as an entrepreneur from statistics to strategy to software solution is embedded in this enlightening pile of words.
How Was Trukker (On-Demand Freight-Booking Platform) Born? 
2016 was the year the idea of Trukker was born at the dinner table when Gaurav Biswas (founder, Trukker) spotted a lucrative gap in the UAE's freight forwarding market, realizing how hard it was to find a suitable truck at the right time at a reasonable cost. 
A friend's complaint about the problems plaguing his company's truck shipments made Gaurav Biswas wonder why wasn't there an Uber for trucks? 
And, that's how the region's first technology-enabled freight platform was born. A lucrative opportunity waiting to be serviced was grabbed by Gaurav Biswas & his childhood buddy Pradeep. Biswas serves as the CEO, while Pradeep M. serves as CTO. 
Born as a moving company in the UAE in 2016, Trukker scaled into all truck-related services including line haul, port movements, home relocations, and last-mile by 2018. 
UAE is a melting pot of vastly different truck manufacturers and was already high on freight fever the time Trukker tucked technology into the UAE's freight industry. It came as no surprise that Trukker experienced 11000% growth in its first two years. Currently, Trukker serves 500+ B2B clients in over eight countries. 
Let's Talk Competition! 
Valued at USD 19.65 billion in 2020, the UAE's freight & logistics market is expected to reach USD 31.41 billion by 2026, growing at a CAGR of 8.41% through the forecast period.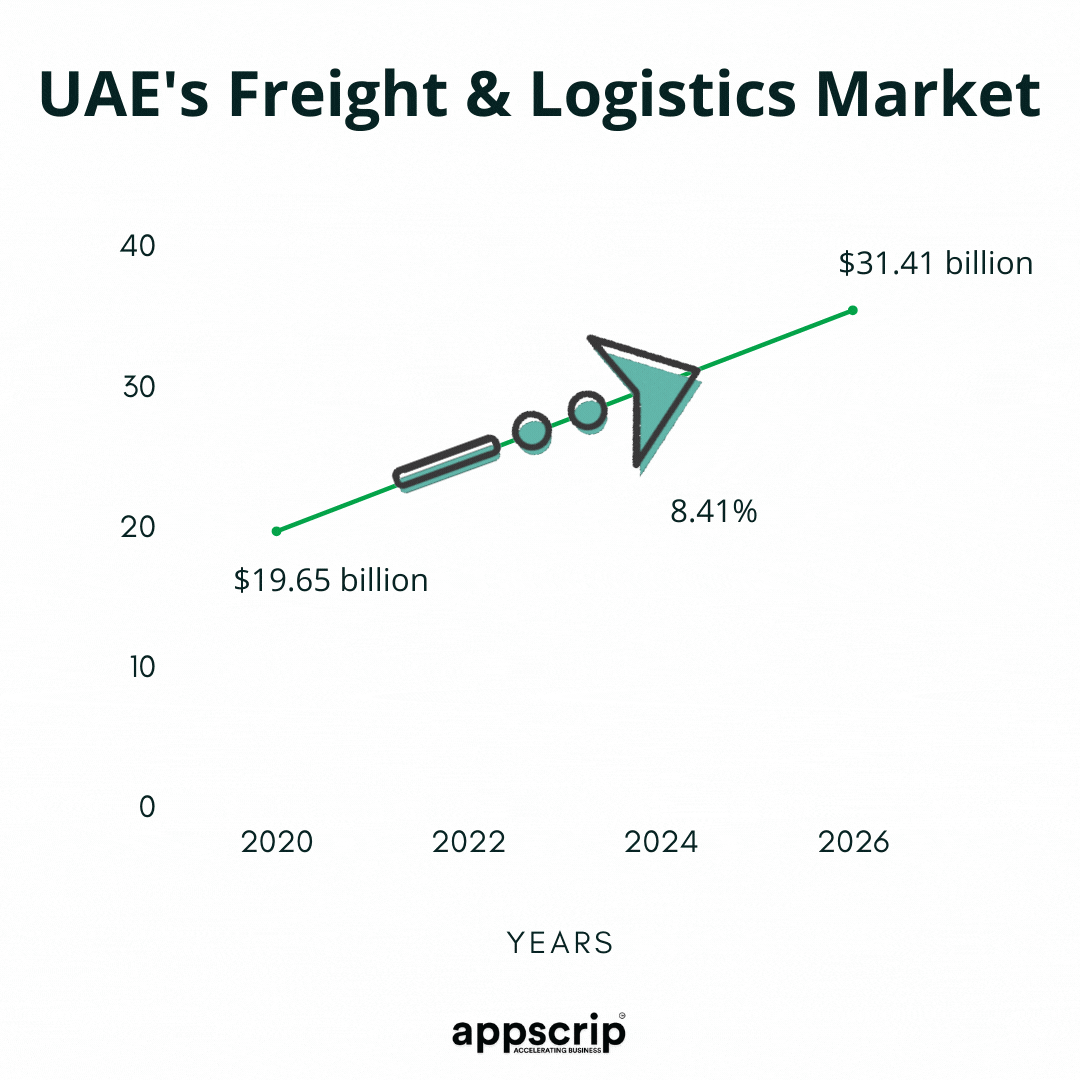 The UAE's freight & logistics market is growing at a steady rate, and one of the main drivers of this industry is eCommerce. 
Freight spells Future. Why?
◙  Because the number of businesses that buy, sell, and consume products are increasing at a steady rate, and these products must be shipped. That said, EVERY business needs a freight broker or an on-demand freight-booking company to help move the freight efficiently.
◙  The revenue in the UAE's eCommerce market alone is projected to reach $12,066 million by 2025. Not only eCommerce, but every industry from food & beverages to fintech is also desperate for efficient freight broker companies and on-demand freight booking apps.
◙  One more reason why launching a freight management/ freight finder platform makes sense is: It was estimated that one million trucks are currently in operation across the region and this number increases by 5 percent to 9 percent every year. There's a wide gap in the GCC freight market, waiting to be filled by technology entrepreneurs.
Now take a look at the UAE's on-demand truck-booking & freight dispatch startups.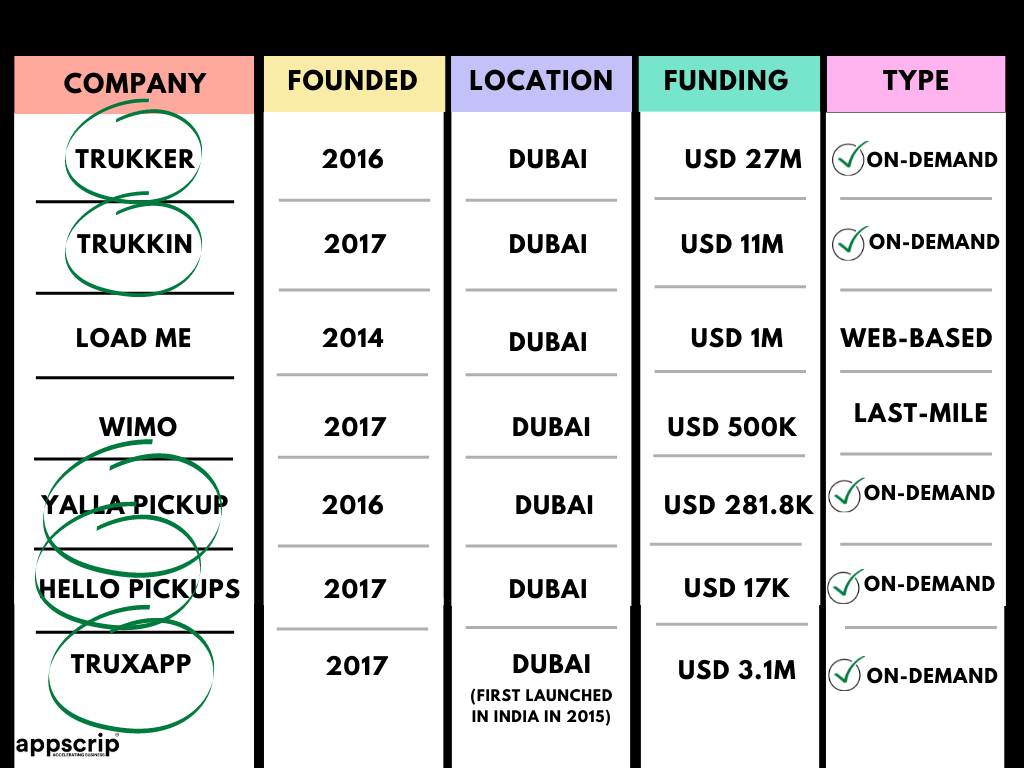 ◙  Call. In-person. These were the only two options for businesses to arrange truck services before Trukker and Yalla Pickup launched their services in the UAE. 
These two startups linked businesses to individual truck drivers + trucking/transportation companies. Based on location, date, time, and shipment, users could schedule service either for later or on time. These 2 startups made the shipping available at the palm of users' hands. Yalla Pickup also witnessed 200% month-on-month growth in its early startup days.
◙  Be thankful for the early existence of these startups if you are looking forward to launching an on-demand trucking company in the UAE. Why? These companies faced challenges in communicating their mission of on-time, safe, polite, and reasonable cost pickup truck service – something that was too hard to find in the region at the time. 
Think about it! The standard trucking industry practice of handling the entire process usually happens via phone and in-person. Were the drivers used to working with a smart platform? Of course, not! They usually come from not well-educated communities. 
The credit for making the UAE's truck drivers aware of technology also goes to Trukkin, Hello Pickups, & Truxapp, and that's it. This is your competition. 
◙  What about LoadMe? Wasn't it launched in 2014? Yes, but it paid the price of being early. It took LoadMe 2 years to be fully operational. Still, LoadMe is just a web-based platform (& not app-based) that gives soon-to-be-launched startups an edge over the competition. 
Internet penetration in the UAE is 99%.  To your surprise, 9.26 million people use mobile devices to access the internet, which is around 93% of the population. 

Would you consider LoadMe as your competitor if you are going to launch an app-based on-demand truck-booking platform?

Doesn't it make sense to launch an app-based on-demand freight management startup? 
◙ Let's talk about Wimo and other such last-mile delivery businesses. These businesses aren't focused on trucking businesses. These businesses are focused only on delivering packages to customers. An on-demand truck-booking startup's target audience is different.
An on-demand truck-booking business can cover everything in road freight transport and logistics from long haul to last-mile delivery, intercity to intracity, and SCV to HCV.
◙  With competition so less and awareness so high in the UAE, could there be any better time to launch an on-demand app-based freight booking software?
How To Launch An On-Demand Truck-Booking Startup? 
Introducing You To Load'EmUp!
Introducing you to Load'EmUp, a readymade freight broker & freight finder software solution. It's a ready-made white-label* software that aspiring entrepreneurs can use to launch a startup like Trukker and, eventually, to revolutionalize the UAE's freight industry. 
You can pay for 

the software solution

 ONCE and own it forever. *White-label means you can simply rebrand the software platform (Load'EmUp) to make it appear as if you had made it.  

One Load'EmUp package comprises of 6 software solutions: customer app, driver app, freight agent module, customer website, web dispatcher, and admin panel
"But, How can my startup stand out?" might obviously be a question popping up above your head, but let us tell you, Load'EmUp is the only answer. LoadEmUp utilizes a freight bidding marketplace model that hardly any other UAE's on-demand truck-booking startup uses. (explained further)
Let's dive a bit deeper into the concept of Party Logistics (PLs).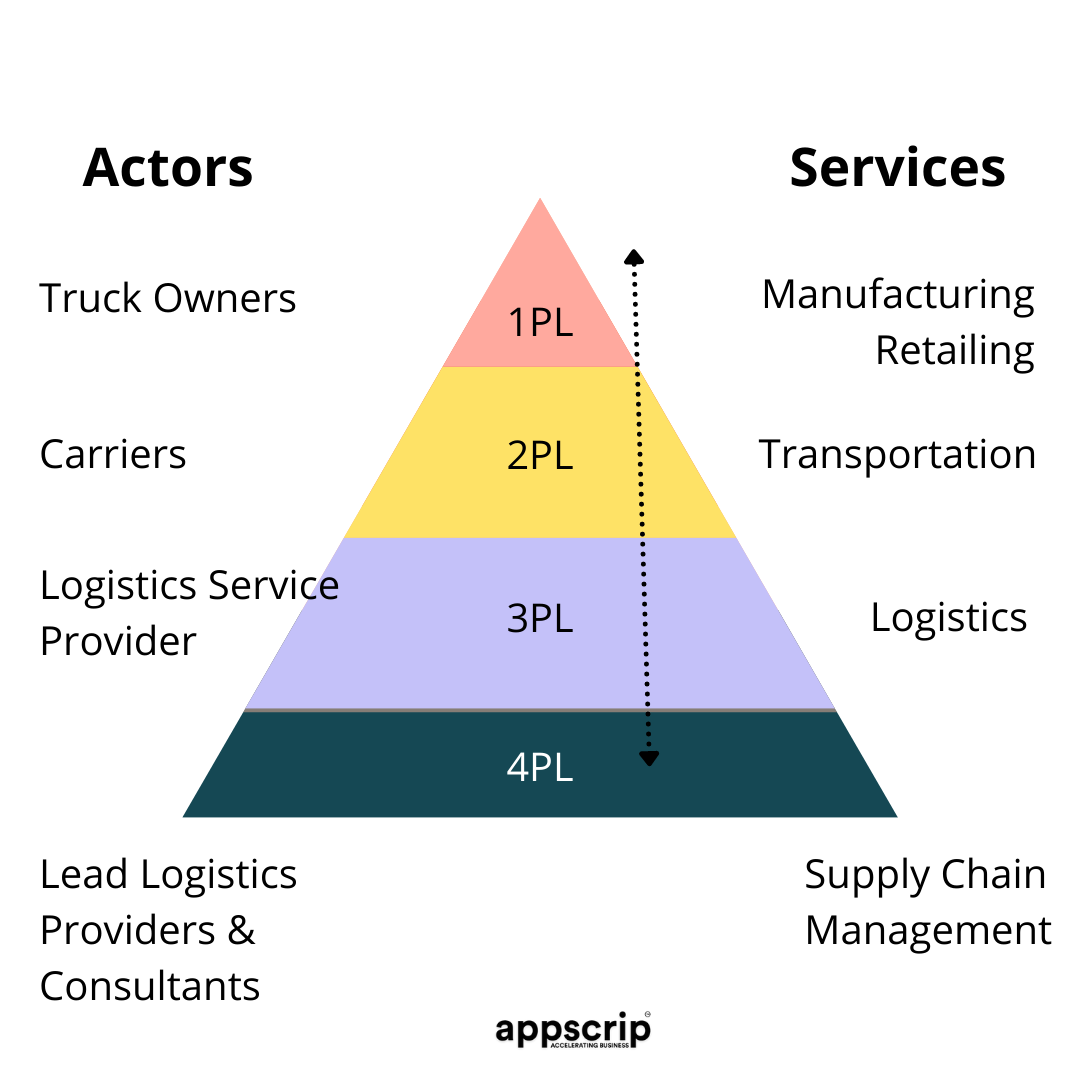 ◙  First Party Logistics: In this case, cargo/truck owners do not outsource transport, and they can also be the shipper (such as a manufacturing firm delivering to customers). What if you already have a trucking business?

You can utilize Load'EmUp platform to organize, digitize, and simplify your trucking business. 
◙  Second Party Logistics: It could involve a trucking company (as a carrier) that is hired to haul cargo from an origin (e.g. a distribution center) to a destination (e.g. a port terminal). Digitizing your trucking business spells tons of opportunities.
◙  Third-Party Logistics: The best examples of 3PL companies are Trukker, Trukkin, Truxapp, and Yalla Pickup. These companies act as a middleman that transports the goods from local or overseas manufacturers/suppliers to wherever the business needs the goods to be.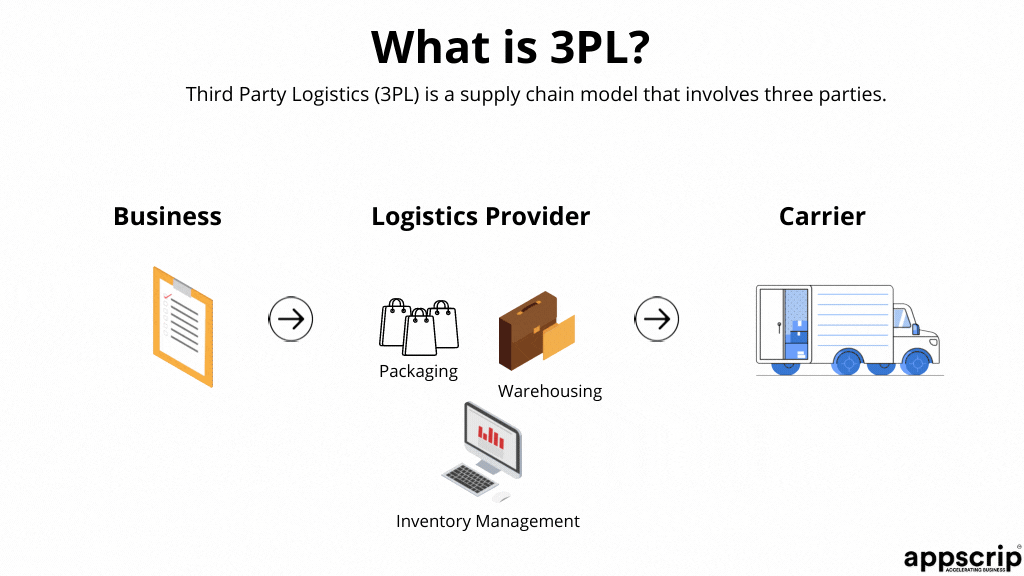 You don't have to own a trucking business to start an on-demand truck-booking business.
Trukker, Trukkin, Yalla Pickup and other 3PL comapnies do not own any trucks. These startups connect traditional trucking companies/ individual truck owners to businesses. (explained further)
Load'EmUp (our pre-built freight broker software solution) is designed to match businesses with freight companies with available trucks, earning you 10% to 35% per shipment.
Load'EmUp can be easily modified to suit the needs of different businesses. 
Load'EmUp: A Pre-Built Freight Finder Software Solution 
With a one-stop software solution, Load'EmUp can make money for truckers (drivers), reduce costs for businesses, and make a huge cut for your own company. 
Load'EmUp is designed to change the way business managers make decisions and truck drivers find loads. It is designed to increase capacity utilization and manage time in an efficient manner by accessing the information in real-time.
Customer App
◙  Customers can sign-up on the customer app, enter preferred vehicle type, select pickup & drop-off location, choose the preferred mode of payment, & click on the "Book" button. It's as easy as that. The driver gets a notification, saying New Load In Your Area.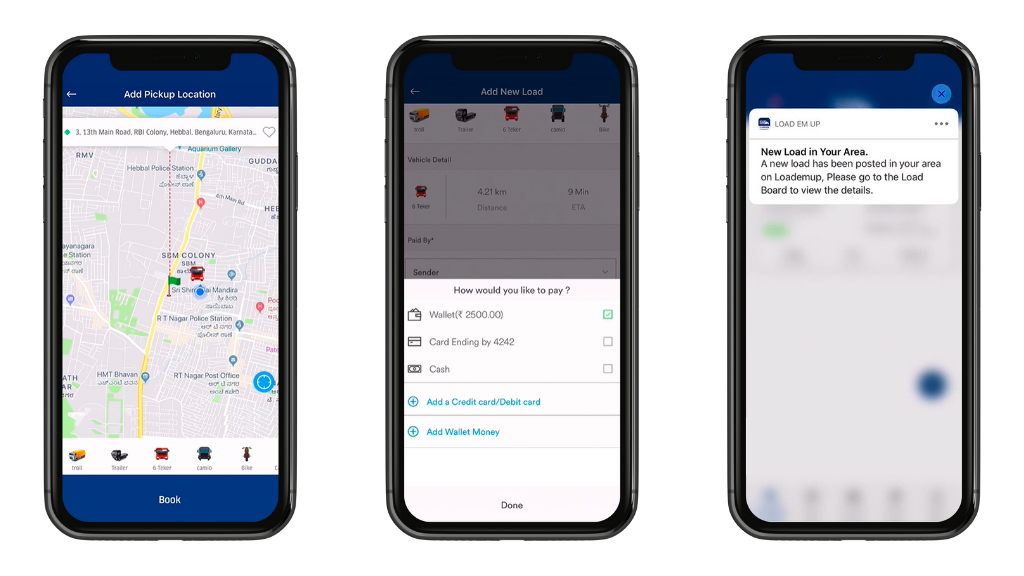 Here's the demo video of the Load'EmUp customer app!
Operator Agent Module
◙  The app allows the user to sign in either as an operator agent or as an operator driver. The operator agent option allows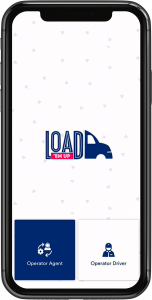 freight brokers to add load jobs (that drivers can view on the load board) on behalf of the customers.
As explained earlier, Load'EmUp can be easily modified to use as a freight broker app & also to launch an on-demand freight-booking startup similar to Trukker and Truxapp.

Load'EmUp is designed to unload all the burdens of customers/businesses, drivers, & freight brokers too.
Real-time price discovery, real-time status updates, analytics & reporting, invoice generation, load completion details, and what not!
◙  You can view the demo video of Load'EmUp's operator agent module.
Web Dispatcher 
The main purpose of the web dispatcher is to be able to dispatch loads & do negotiations on behalf of customers. 
◙  Load'EmUp solves some of the core problems such as route optimization, price standardization, in-transit tracking, digitization of multiple documents, and timely delivery assurance. The web dispatcher software (that comes along with the Load'EmUp package) can be used to create smart routes which result in fuel savings.

◙  Most of the truck trips in this region are made with empty trailers. Isn't this problem a kind of dirty secret in the freight industry? Have you also been generating pollution without generating revenue? The web dispatcher panel can help freight carrier keep their trucks full all the time, maximize their earnings, and increase overall productivity.
The freight forwarder industry has been so fragmented and it hasn't been technically-optimized to find the most efficient routes for drivers to haul across the country.
◙  Web dispatcher panel also allows the dispatcher to unassign the job from the current driver and assign it to another one. This feature is helpful in solving The UAE drivers' most common problem: We are under pressure to keep driving. The technology comes to rescue the companies from time-consuming problems.

View the demo video of the web dispatcher panel. 👇
◙  Can small businesses easily coordinate multiple routes? The answer is a big NO! Millions of truck drivers work for themselves. Their primary occupation isn't scheduling routes. All they want is to spend time on the road, picking up stuff, and delivering it. This kind of work (scheduling routes) can easily be done by Load'EmUp that bundles technology & transportation together.
The driver app allows truckers to accept multiple loads at one time. This feature allows them to book an entire trip rather than a single route at one time. Doesn't this feature spell more efficiency, more productivity, and more money? Of course, it does!

USA's Convoy, a trucking software company, works on the same model and was recognized by FastCompany. The company is the winner of the transportation category in Fast Company's 2020 World-Changing Ideas Awards.
Driver App?
As we discussed earlier that most of the time, the drivers aren't used to working with a smart platform as they usually come from not well-educated communities. That's why we've created an easy-to-use driver app.
They can update the trip status simply by swiping the screen. Here's the demo video of Load'EmUp Driver App. 
Freight Bidding Marketplace Model: Take A Different Approach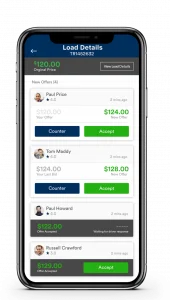 ◙  Low pay and less-than-desirable working conditions – the two ugly truths of the UAE's traditional truck industry. Scratching the surface of this ugliness, Load'EmUp unveils the opportunity for drivers to get paid what they desire.
◙  Drivers can either accept the price offered by customers/freight brokers or provide a counter offer. This feature gives drivers a solid reason to hop on to this platform.
◙  Load'EmUp offers a fully-integrated marketplace experience to help shippers and operators search and book loads.
Load'EmUp is nothing short of a window of opportunity for you to look through.
Another reason why launching an on-demand app-based truck-booking startup NOW makes sense is because the pent-up consumer demand has soared, thanks to COVID-19. The existing on-demand freight booking companies find it hard to keep pace with the manufacturing boom. There's a wide gap in the market desperate to be filled.
Looking at the freight industry in the UAE, there are definitely areas for improvement. The UAE will soon be a global melting pot of technology X trucking concepts. It doesn't make sense to let the opportunity of solving some of the core problems of the region slip from your hands.