As the COVID-19 pandemic hit, many offline retail outlets were closed down due to the constant restrictions.
Businesses could not be continued physically. Even if business could not be continued, it could be transformed, and technology changed business. Hence the concept of live stream commerce emerged. Retailers chose the online format, which came as a boon to them.
This has provided retailers with a hassle-free and seamless experience. On the other hand, customers are more than happy to shop from the comfort of their homes. 
While sensory experience has always played an enormous role in successful selling, the pandemic has brought restrictions. Online shopping was never well-equipped with helping the customers sense the product first-hand.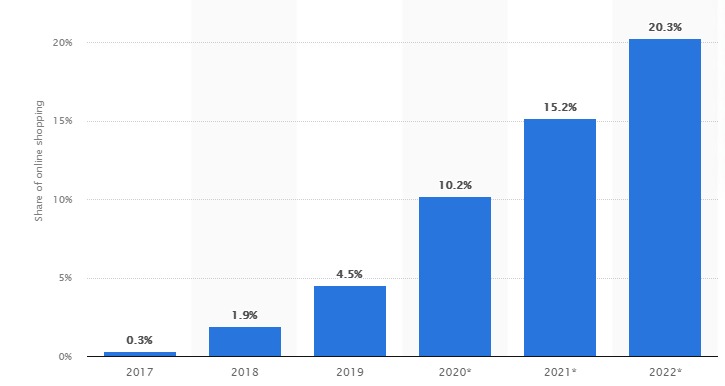 Live streaming was embedded within online shopping that enhanced the sensory experience of buyers and brought great success. The use of multimedia framework combined with real-time interactivity brought the online stores to life. 
Live Stream Commerce: Present Trend or Future Convention?
Just like at one point, online shopping transformed the age-old retail sector, live streaming e-commerce or shopping has transformed the general standards of online shopping. This revolutionary idea has helped retailers engage more, drive sales successfully and bridge the gap between products and customers.
Live broadcasting or streaming has become a thing with major brands. Chatbots and anywhere mobile apps have eased the method of retail. AI (Artificial Intelligence) and ML (Machine Learning) has completely changed the retail sector from a technological point of view.
Besides transforming the present trend of online shopping, live stream shopping is expected to hold the future and drive sales for many brands.
Live Stream Commerce Trends in China and South-East Asia
For online shopping in China and South-East Asia, live streaming market holds a considerable place. Business giants project the live streaming market at around $800 billion to $850 billion, with the combined market of China and South-East Asia by the end of 2023. Surprisingly, live commerce was long prevalent in China even before the pandemic. 
Major e-commerce websites like Taobao, Alibaba and JD.com have been constant users of the live stream e-commerce feature that has brought them huge success. These websites have directly linked their online stores with their live stream channels through which customers can instantly buy after watching the product.
Major brands have started employing social media influencers who run these live streams. Most of them are interactive live streams where the host describes the product and explains its uses and applications.
Both the brands and influencers have made profit with product live streams. Since this is a direct way of income, brands prefer them a lot. 
The live e-commerce trend has spread across various industries. This revolutionary method has flipped the turmoil within the retail market into a great scenario. 
Types of Live Stream Commerce 
Different types have emerged since many industries have participated in the live online sales market through multimedia channels. Here are some of those types discussed in detail.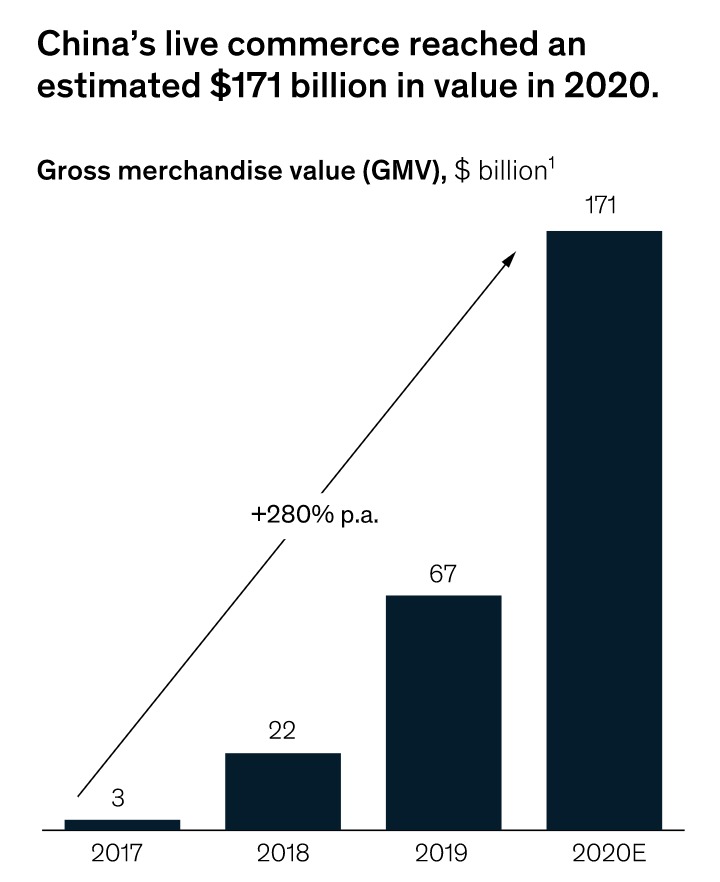 Online Marketplaces
Online marketplaces are a new-age marketplace that highly encourages customers to buy products from the comfort of their homes. Brands like Alibaba, eBay and many more are actively engaged with this concept.
Multimedia and video broadcasting technologies are the main drivers behind this concept. These technologies make it possible to display a real-time experience for the customers who opt to be in their living room and experience the qualities of a product.
Live Auctions
Housing is a sector where live retail auctions have become quite popular. Traditional homes from ancient eras can now be seen in this era through digital videography and digital house tours. Some of the most popular organizations within the housing sector are using this method to attract and acquire bidders around the globe.
Live streaming of the house store opens a vast community where bidders from across the world who cannot attend physically can join and see. This opens an enormous bidding pool where bidders with various interests and requirements can get a good experience. 
Live auctions are also popular within other generic sectors. Unicorn businesses have used this method to showcase their products and attract a vast audience.
Influencer Streaming
Influencers have managed to capture an active audience base. With the introduction of online streaming of products, they are open to a massive marketplace for their brands since online streaming is an interactive medium of promoting products. KOL or Key Opinion Leaders that constitute these influencers have acted as crucial performance and success drivers for major brands across the globe. 
The influencer streaming method is a master of captivating the young audience base. A comparative stat says that 26% of the customer population makes decisions based on influencer streaming on a general basis. On the other hand, nearly 44% of the Gen Z population is influenced for purchase decisions by the influencer streaming method.
Live Events
While live online events are quite different from the above categories, they are still more than effective. Product launches, product application, new collection drops and many more fall under the category of live online events. 
Many fashion brands have taken up this technique whereby they live stream their product launches in fashion weeks through various multimedia channels. They create a dedicated portal through which customers can buy any product of their choice seen on the ramp. This method has helped major fashion brands to capture the market online. 
Wrapping Up – Live Stream Commerce
Business giants have great expectations from live e-commerce. They believe that it holds the future of the online retail sector. With more and more technological advancements and AI and ML in the marketplace, the experience improves.
VR or Virtual Reality is one of those methods for customers to experience products in 3D. All of this holds the future, and advancements are made accordingly.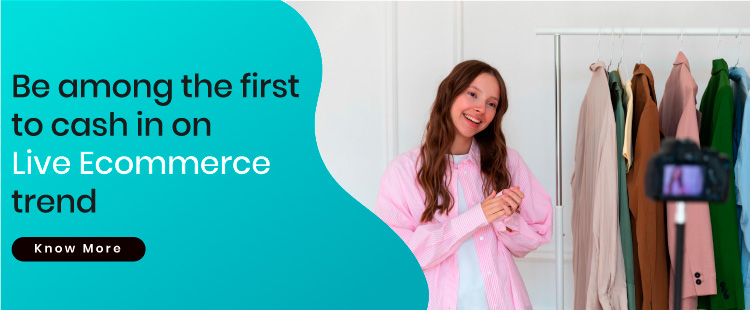 With an Engineering degree and a Diploma in Management under my belt, I worked for 16+ years in the automobile industry with various manufacturers in various capacities. But my passion for writing was overwhelming, hence I turned that into a career. I have been writing for more than 10+ years on various domains including the IT industry. I am sure you will find the 200+ published blogs of mine in here informative, exhaustive and interesting.