Live video streaming is a professional broadcasting practice that carries audio and video of real-time happenings to viewers over the internet.
Live streaming is becoming popular day by day in the professional world as it helps businesses and organizations to connect with their audience in a meaningful manner despite barriers of location.
The live stream in itself is fundamentally about community. It makes your clients feel inclusive as well as exclusive. Broadcasters use live streaming services to host virtual events, along with valuable streaming resources at hand.
Live streaming capabilities are effective and works wonders in many contexts such as product launches and virtual events, service promotions, online classes, live announcements, wildlife broadcasting and religious services.
Companies also use live broadcasts to enhance and maximize direct communication with clients and community partners. Live streaming of events allows you to reach out and interact with more people across the globe.
What is live video streaming?
Streaming is a method of data transmission wherein someone watches video on the Internet. It is the process of delivering a video file little by little at a time, usually from a remote storage location.
The advantage of transmitting few seconds of file at a time over the internet is that the client devices do not have to download the entire video before starting to play it.
Live video streaming is the new landscape where platforms and content creators find engaging ways to leverage the power and real-time value of live streaming video to achieve business and personal goals.
Live streaming is the process of streaming video over the Internet in real time, without it being first recorded and stored. Nowadays social media video, TV broadcasts, and video game streams can all be live-streamed.

Advantages of Live Streaming
What better way to boost your sales or connect with your audience via a live broadcast. Live video streaming is an excellent tool for content distributors and other firms to persuade audiences and engage with them through live events.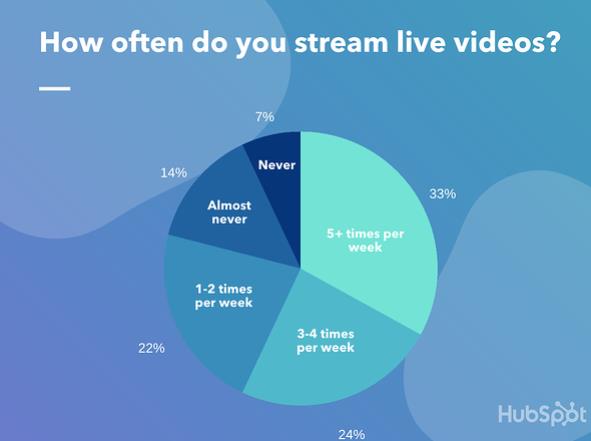 Other than live streaming, businesses can record the broadcast and upload it on any platform for later viewing. Therefore people who couldn't tune in to watch it live can do so later. After uploading the recorded stream onto a platform, it can then be embedded on your website as well as other social media sites associated with your business.
Live stream gives businesses the opportunity to interconnect and inter-promote their other platforms. And the audience will be pleased with the richer content that a live stream can generate, especially where the audience can interact and submit questions.
After a new product has been launched, you could perform a tutorial on it or the same can be done on an existing product. This would make it accessible for your clients and can enhance your brand's manifestation and its web presence.
Benefits of Live Streaming
Live streaming grows your audience
Being physically present for every event is not a possibility. A live streaming event gives access to customers who couldn't otherwise participate in the publication, meeting, Q & A session, or any event your business hosts.
Live streaming reduces costs
Firms use live streaming to impart training. Everyone across the country receives the same training and product information at the same time, thereby saving time and money. Opting to live stream an event can also save a lot of money.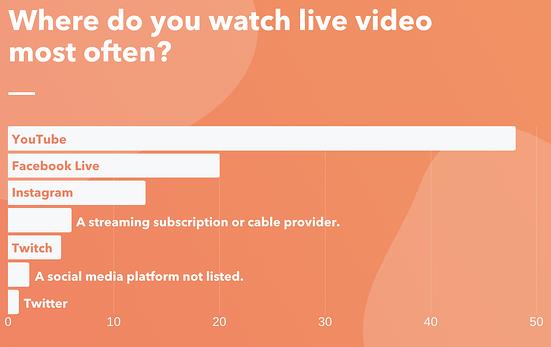 Increased revenues
The time and money saved allows the business to invest more time and the resources save to enhance brand image and promote products.
Audience interaction
Direct interaction with consumers allows businesses to humanize themselves and connect with their audience. This enables you to effectively tell your brand's story. For businesses that engage in question and answer sessions allows viewers to participate from any location.
Cloud Delivery Network
The globally distributed Cloud Delivery Network (CDN) is utilized for content optimization and distribution. This helps to scale easily with audiences and can handle humongous live video streaming events. In fact it can reliably support thousands of concurrent streams.
Video capture
Live streaming starts with raw video data. The visual information is typically captured by a camera and is represented as digital data.
Segmentation
Video includes a lot of digital information, which takes time to download as a video file. It is not practical to send all the video data over the Internet at one go. Streaming video is therefore divided into smaller segments (a few seconds) in length.
Compression and encoding
Then, the segmented video data is compressed and encoded. The data is usually compressed by removing redundant visual information.
CDN distribution
After the live stream has been segmented, compressed, and encoded, it has got to be made available for dozens or millions of viewers. In order to maintain the quality with minimal latency while serving the stream to multiple viewers at different locations, a CDN should distribute it.
CDN caching
A CDN is a distributed network of servers that cache and serve content on behalf of the origin server. Using a CDN helps in faster performance, as the user requests does not have to go all the way to the origin server and instead is handled by a nearby CDN server.
A CDN will also cache each segment of the live stream, whereby viewers will get the live stream from the CDN cache now instead of the origin server. This will make the live stream seem real-time even though the cached data has a lag of few seconds because it cuts down the 2-way travel to and from the origin server.
Decoding and video playback
The CDN sends the live stream to all the users watching the stream. A device receives, decodes, and decompresses the segmented video data. Finally, a media player on the device – an app or a video player – interprets the data and the video plays.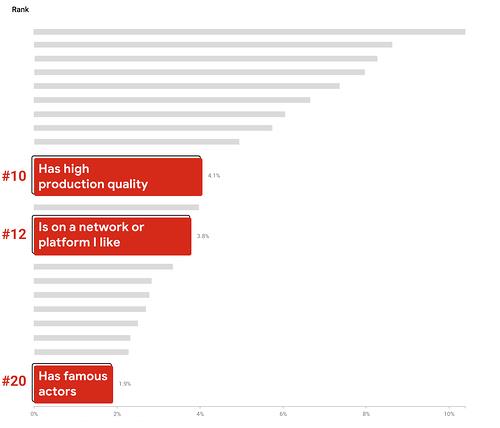 CDN importance for live streaming
Bandwidth:
A network can allow only a certain amount of data to pass through at a time; this is bandwidth. If all the data is streamed from one point, then the origin server and the surrounding network gets choked. But if that is moved to a CDN, then the choke point is eliminated.
Global content delivery:
Because CDNs are distributed all around the world they have the ability to deliver content to a global audience.
Latency and RTT reduction:
By cutting down RTT content can be delivered globally using a CDN that diminishes latency for live stream viewers.
Workload:
Replying to user requests costs a server compute power. Replying to many user requests can overwhelm one server. A CDN utilizes dozens or hundreds of servers that can take the load off the origin server.
Caching:
With CDN caching, users experience minimal lag as it caches each video segment of a live stream. The CDN can then deliver the segments from the cache instead of getting the data from the origin server.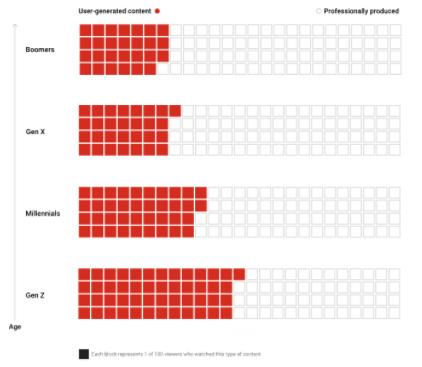 How to make money from live events?
You can charge viewers to watch your live stream exactly like how they pay for a movie or concert ticket. Viewers can opt for the pay via a pay-per-view model or then go for a monthly subscription. You can choose the payment plan that works for you and your video live streaming endeavour.
You can also monetize via sponsored ads, many live streaming platforms give you this option. This may not be possible if you are linked to a free platform, but having a own platform gives you control over the ads that are displayed.
Live streaming gives you the opportunity to broadcast just as a professional caters to his audience. You can go ahead and create videos that stand out among viewers.
These platforms can create a reputation for you as being progressive, technologically-savvy and being skilled at implementing innovative and up-to-date solutions by building creative content.
Overall, live video streaming services gives you access to a broader viewer base and to customize the viewing experience to meet the needs of diverse audiences.
Live Video Streaming Apps
Tango.me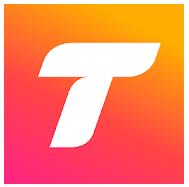 Tango is a live video streaming network (available on app and Web) wherein broadcasters have all the required tools they need to manage and grow their broadcasting business. They provide high-quality video streaming, a live messaging chat and a digital economy that add support it all.
Tango is one of the leading platforms that allow content creators to share their innate talents and monetize via their followers and fans. Tango enables content creators to offer live video content and provides a digital economy that provides instant communication and monetization.
You can also discover your own community of followers and make a living from each of your talents by empowering Broadcasters and Creators to build independent businesses around each of their content.
The California based firm has its presence is several regions such as Kiev, Saint Petersburg, Minsk, Tel Aviv and is manned by around 120 employees with 33 patents to its name.
Nonolive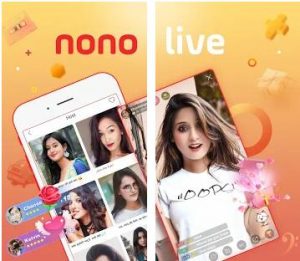 Nonolive is a global live broadcast platform that comprises of very many anchors, gaming players and amateurs who share their passion and joy. They basic feature is online real-time interaction for their user base.
You can share your ideas and feelings with other audiences and chat with any of your beloved anchor in real time and.
Nonolive is a live video streaming application that allows users to live stream events and record them too. The unique aspect offered by this platform is that each virtual host can amass gifts that are given by their fans on the Nonolive App.
They can then go ahead and exchange it for cash directly on the application.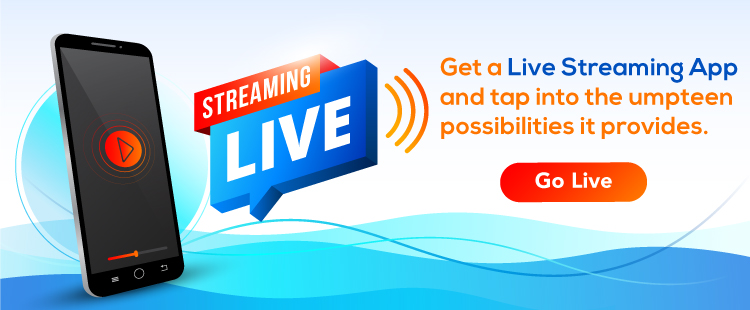 With an Engineering degree and a Diploma in Management under my belt, I worked for 16+ years in the automotive industry with various manufacturers. But my passion for writing was overwhelming, which I turned into a career. I have been writing for more than 10+ years and mostly in the IT domain. I am sure you will find the 300+ published blogs of mine in here informative, exhaustive and interesting.