To eat is a necessity. To eat intelligently is an art! With life becoming so fast-paced, wonder how to master the latter?  
---
Meal kit delivery is a subscription-based service that helps personalize your food and beverages. You can order pre-portioned or partially-prepared food ingredients, and recipes. It means little or no cooking hassles anymore.
In a situation like now, when people are avoiding clusters in grocery stores, it has managed to gain a generous uptick. One-click is all it takes.
With meal kit delivery services you can enjoy freshly prepared healthy meals, all week long.
Importance Of Meal Kit Delivery Service
This service is a boon in disguise.
Students and professionals can make the most out of it. Single parents or working couples can avoid the struggles of pre-cooking phase. People who are diet-conscious can stop worrying about calorie intake.
Why Is It The Next Big Thing?
People are always looking for maximum 

convenience

. It helps save time by skipping grocery shopping trips.

Try out new recipes without having to spend 

extra money

eating at restaurants.

 

Parents who are juggling childcare and

work from home

 can order up healthy meals for their kids and themselves.

With meal kit delivery services "eating right" becomes simpler. There are recipes for: a

vegan

to a non-veg lover, a person who is

lactose intolerant

to someone who prefers low-sodium options.
Meal Kit Delivery Service: A Booming Business
Now that you have a fair share of knowledge about the benefits of this business, you may want to start a business . Of course, your love for cooking and serving exotic yet healthy food recipes also weigh-in.
Although there are great number of opportunities for new entrants in the meal kit delivery space, a wrong start may lead to an undesirable end. 
This part of the article discusses some of the important things that should be considered before taking the plunge:
1. Who Can Start?
Food experts, enthusiasts, and bloggers, and restaurant owners usually prefer this business world.
Meal kit business involves new, exciting, and unique concepts almost every day. 
2. Adopt & Implement The Right Business Model
There are lots of important criteria that go into choosing the right business model.
How many meals do you plan to offer?

Do you wish to change your recipes over time? If so, how often?

What measures do you want to take for the safe storage of perishable raw ingredients?

How do you want to attract your target audience?

Do you plan to choose to maintain a single vendor or multiple vendors for operations?
ALSO READ: Humus Delivery | All About The Savoury Dip
3. Business Licensing
It is always advisable to check with the municipality whether you require a separate permit for your meal kit delivery service. 
4. Make Your App/Website Attractive
If you aim to run a successful online meal kit delivery service, focus on customer experience. Make it user friendly.  
A recipe catalog makes it easier for customers. 

Detailed information on food recipes is a bonus

Announcement of special menu every weekend

Share special secrets to make their menu more healthy and tasty

Rewards for the best weekly menu upload
Provide a platform to promote aspiring chefs and meal planner.
Always consider taking expert advice to build your app/website.
Your customers should want to revisit your website.
5. Who Should You Target?
Have a thorough research  on your target group before you start your meal kit delivery service.
Students and professionals settled away from home

Working couples

Single parents

The elderly who are unable to do their grocery shopping

People who are veggie-centric; prefer organic, paleo, specialty diets and farm-to-table home meals
Focus on identifying your target audience , communicating an authentic message that they want and need. Project yourself as an expert within your niche. – Kim Garst 
6. Acquiring and Retaining Customers
Here brand positioning requires more emphasis. Try to connect your meal kit delivery service to local farmers and regenerative agriculture to add a green touch to your business. Both word of mouth and social media promotions proves to be effective. Invest in writing blogs and articles because people react to fresh, exciting content. 
7. Generate Revenue For Your Meal Kit Delivery Service
This business is quite profitable because you will mainly spend money to buy raw materials. 

These services cut 20 to 30 percent on the cost of each order.
The drivers are usually paid between $5 to $8 per delivery.
A careful inventory planning is useful to generate revenue. 
Customers willingly pay the price for neatly packaged meal kits. This process includes manpower, thus higher investment. 

It's better to partner with multiple vendors. This way you can buy ingredients based on subscriptions.
Top Delivery Services Across The Globe
1. Home Chef | Healthy & Easy Recipes
The best subscription-based service, Home Chef  has high-quality ingredients, unique recipes, and fantastic flavors. It provides customers with the necessary tools to become the masters of the kitchen. 
Everything about this service will make you feel that you are preparing restaurant-worthy meals.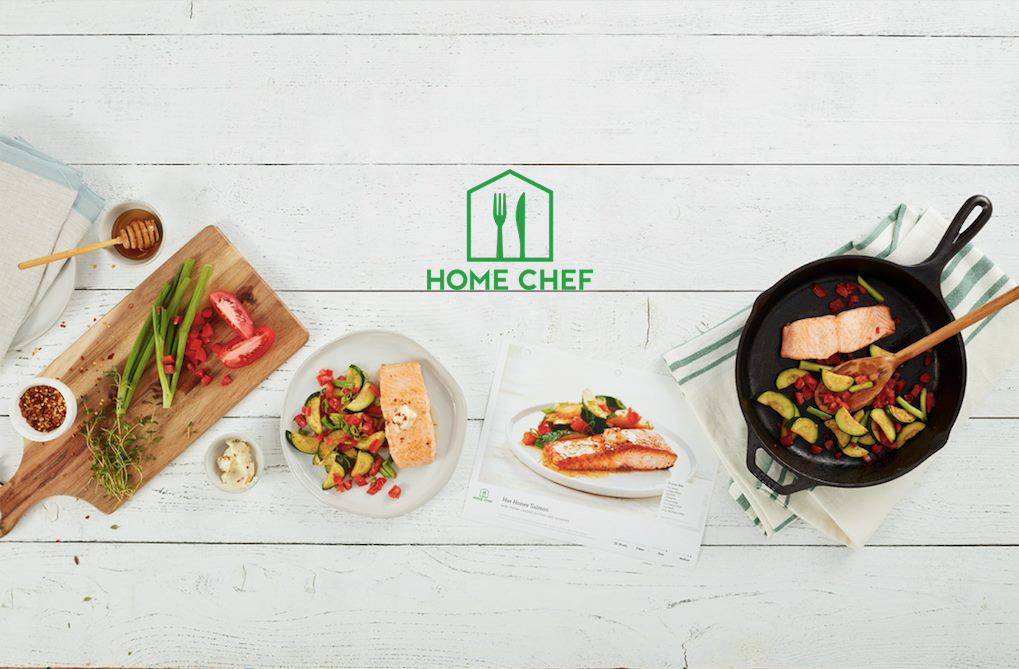 2. Sun Basket | Best For Vegetarians
Sun Basket offers a variety of quick, flavorful plant-based meals. The ingredients are organic. It now also has oven-ready and pre-prepped meals. The packaging of this service is praise-worthy!
3. Blue Apron | Cooking Made Fun And Easy
Variety is always on their menu- from premium recipes to signature favorites.  Blue Apron believes in responsible sourcing, quality ingredients, recyclable ice packs and packaging.
Watch Video👇 To Know More About Meal Kits
No hassle. No prep work. No guesswork. The intention is simple and pure, yet powerful. It can never go unnoticed. 
Meal kit delivery service is the next big thing.  So don't hesitate to explore this niche. 
Every successful entrepreneur was once a beginner.
---