Pharmacists proffering doorstep delivery of medications effectively through online medicine delivery is an idea whose time is ripe.
Online Medicine Delivery Apps largely help to recover from illnesses in the comfort of your homes as telemedicine also ascertains your convenience while getting necessary medical aid. This overall helps you recover quickly and safely curtailing spread of any illness.
The pandemic put wind into the sail of e-pharmacy businesses and apps that deliver medicines all over the globe. Covid-19 taught us the importance of maintaining good health and the role of technology in achieving it. Technology can help to control and prevent spread of diseases. It also educates and empowers those who are vulnerable.
On Demand Business Models
Uber and on-demand business models have radically altered many industries. The trend has extended to other domains like kids transportation, healthcare, pharmacies, handyman services and medicine delivery. The online health sector has taken giant strides in a short time. mHealth apps were worth $29 billion in 2014 while they are expected to touch $128 billion by 2023.
71% of medical professionals use smartphones for various operational purposes. 33% of doctors are affiliated to some medicine delivery app for prescribing decisions. mHealth industry witnessed 32% CAGR during the past few years.
An increased demand and expanding market size indicates huge potential in the medicine delivery niche. We bring you few enterprises that are garnering huge traffic, this should encourage entrepreneurs to try their hand in this domain as health will have a huge role to play in the future.

 Online Medicine Delivery Apps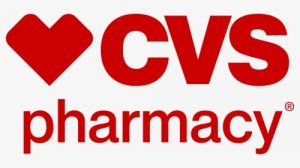 CVS Pharmacy is a US firm owned by CVS Health. It is the largest pharmacy chain in the US with regards to the number of regions covered (9600 regions) and revenue per prescription.
In 2019, CVS Pharmacy announced an initiative of delivering medicines within a set prescribed time. This is in addition to the usual 1 day medicine delivery service available across the country using their mobile application. CVS Pharmacy App allows you to order personal care products, day-to-day household stuff, health products, allergy medications, first-aid kits, pain relief, vitamins, women-centric products, etc along with your prescriptions.
Recently, CVS Health publicized their interest in Nuro (a startup into autonomous vehicles) to trial-test prescription delivery in Houston using self-driven vehicles.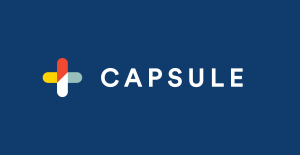 Capsule is a New York-based Online Medicine Delivery Apps and a thriving startup promising free same-day delivery of medicines and medical products.
Capsule was a convenience for users even before the pandemic struck. Capsule is one of the largest firm's that earned $100 million in revenue last year helping New Yorkers order prescribed medications and delivering it within a couple of hours.
Their service of delivering medicines to those under the weather is recognized by New Yorkers. This is specifically useful to those who are stressed on being exposed to the virus at a store and particularly for those who are aged and vulnerable.
NowRx founded in 2015 established itself within a short time of 3 years as a leading online medicine delivery app in the US. This medicine delivery apps involves a simple registration process that users can complete using an email address or contact number and begin ordering medications.
Along with online medicine delivery services, the app also provides facilities like video chat with pharmacists, prescription refills and patients can opt to send their prescription directly from the doctor to a pharmacy.
Recently, the app raised $3M in funding from Decathlon Capital to expand their COVID-19 related medication deliveries. NowRx depends on emerging technologies for logistics and fulfillment to reduce delivery time, lower expenses, and pledge best customer experience.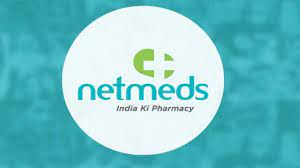 Netmeds is a medicine delivery software that is headquartered in India and operating in the whole of Asia. The app delivers health-related essentials to a minimum of four million consumers.
Its founders vouch for success with the 100 years of experience they possess in the pharma business.
This medicine delivery apps offers seamless experience while ordering medications online and has amazing features like easy sign-up, hassle-free payments, simple navigation and push-notifications makes this app simple and easy to order from.
In addition to letting users order medicines, Netmeds also offer fitness-related products, ayurvedic medicines, and homeopathy. The app provides cost-efficient, branded and high quality medicines with therapeutic benefits and ensures to reduce medical costs significantly.

PillPack is an online medicine delivery apps owned and operated by Amazon that offers free delivery of medicines to customers. There are two special personalization features that PillPack offers to its users.
One, when users buy medication on PillPack it isn't only home-delivered but also arrives sorted per dosage/consumption patterns as prescribed by the doctors. That way, patients don't need to struggle to remember dosage requirements or face handling difficulties.
The second one is when users set up the account on Pillpack they can give access to their caregivers as well. This lets the pharmacy connect with the caregiver/guardians. This ensures that their loved ones are in the loop in case any queries arise.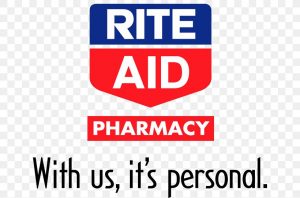 RiteAid Pharmacy is one of the best pharmacy delivery apps in the US owned by RiteAid – a Fortune 500 company. It runs a chain of drugstores as well that enables ordering of medicines with a single tap.
This app does more than medicine delivery as it allows its users to buy health, diet, and fitness related products. Currently, Rite Aid is in the news for setting up CoronaVirus testing sites across New Jersey, Ohio, and Michigan.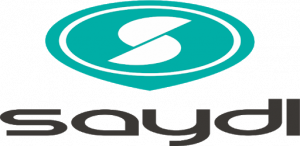 Saydl is Saudi's biggest on-demand medicine delivery application that delivers medicines within the hour to users.
It is a reliable and fast service connecting users with different pharmacies in a single click. Saydl is considered as a role model for other entrants and budding entrepreneurs in the Saudi market.
Other than medications, Saydl also lets users purchase vitamin supplements, fitness products, diet edibles, and beauty related products via the app.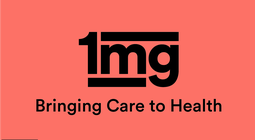 1MG is a leading on-demand medicine delivery apps offering optimal pricing with operations in India that has built a large and loyal user base for their range of services and products. To deliver their solutions and products, the app uses cutting edge technology like microservices-based engineering, Python and Ruby on Rails to keep up with the competition.
This app gives you the ability to hunt for medicines and discover substitute medicines that may be lower-priced. It also answers all the medical queries and provides specific information such as treatment plans, side effects, usage, safety warnings, medical advice, and patient-FAQ.
You can also consult with the doctors using their online platform and book doctor's appointment using the app. 1mg has now partnered with reputed medical labs that let users avail discounted lab facilities and get lab reports at home or in the mobile.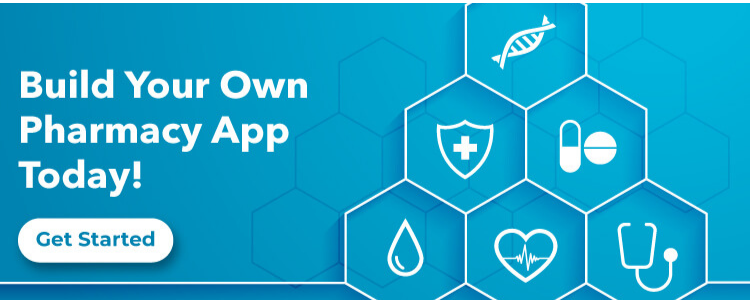 With an Engineering degree and a Diploma in Management under my belt, I worked for 16+ years in the automotive industry with various manufacturers. But my passion for writing was overwhelming, which I turned into a career. I have been writing for more than 10+ years and mostly in the IT domain. I am sure you will find the 300+ published blogs of mine in here informative, exhaustive and interesting.