One of the most exotic cuisines that the world has ever tasted comes from the Middle East. That would include Iran, UAE, Turkey, Lebanon, Cyprus, Syria, Iraq, Jordan, Egypt, Saudi Arabia, Oman, Bahrain, and others. Middle East diet is rich in vegetables, fruits, nuts, dairy products and rice.
Most folks would be keen to try out exotic dishes that are home to this region, but sourcing ingredients is a debacle. There is good news as Middle Eastern grocery stores are online now. These online stores have a good selection of fresh, authentic products, agreeable shipping costs, and quick service.
Middle Eastern food gained international acceptance in the late 90s along with the Mediterranean Diet that highlights the consumption of olive oil, nuts, legumes, fruits, vegetables and seafood, this combination alleviates risk of heart disease, Alzheimer's and cancer.
The freshness and healthiness of Middle Eastern foods are attractive features due to which foodies incorporate them in their diets.
Turning demand into opportunities
Middle East food customs can turn modern demands for extrinsic products into wide-scale opportunities. This demand mainly triggered by the growing tourist influx are resulting in numerous benefits for the Middle Eastern market:
Hectic lifestyles demand ready-to-eat food products which necessitates the changing of consumption habits.
The last decade opened Egypt's economy to various hypermarkets that now cover the entire nation.
Business within the food retail market – franchising and catering to hospitals, schools and aviation are predicted to skyrocket with the combination of Middle Eastern customs and recent international norms.
More than 60% of Food and Beverage (F&B) concepts in Dubai (e.g. Max Hamburgare, O'Learys, Denny's) are entering the market at a rapid pace in the form of franchises.
The rise of tourism is inevitable. The licensing of alcoholic beverages in hotels (especially in Dubai) are sure to arouse the interest of tourists from all over the globe.
Middle Eastern Grocery Stores Online  


Incepted in 1997, igourmet.com is reputed for its middle-east offerings. They present over 800 specialty cheeses, thousands of fine foods, and a complete line of exquisite gift baskets accompanied by detailed information. They have won numerous awards and accumulated hundreds of thousands of loyal customers.
Since the launch of their web site in 1997, igourmet.com has been providing delicious, high quality, imported gourmet products directly to the US populace. The igourmet.com website has lots of products listed in a simple fashion to enable purchase online. Each product has an image and a description on its history, taste, preparation and usage.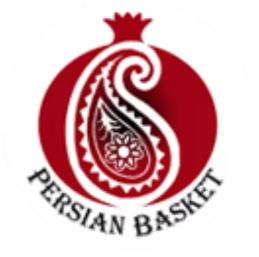 Their products include bakery, dairy, and dry goods, seeds, sweets, and syrups.  The Persian Basket has a wide range of products for the Middle Eastern aficionado. Located in Marietta, GA, this online grocer ships Middle Eastern products in U.S. and Canada that can be delivered on the same day.
There is free domestic shipping on orders of $60 or more. They also have gift cards to treat your friends to an ethnic shopping experience.

Kalamala offers a huge variety of Middle Eastern supplies and sells them in bulk quantities as well. The advantage provided by them is, the site can be viewed in both English and Arabic languages making it a favourite among their clientele. They have also taken pains to procure and deal in hard-to-find fruits and other imported products.
Kalamala's offering of spices and seasonings are quite impressive and judiciously priced.
To take the taste of middle-east to the common man they have also gone ahead to provide ready-to-eat options such as canned celery stew almas, tea and coffee, nuts and seeds, and exotic desserts.

This Syrian bakery and grocery opened in New York in the 1970's and have their own line of products and other respected brands as well. Today, their brick and mortar store sells a large variety of Middle Eastern and Mediterranean products online via Amazon.
Their freshly baked pita bread tastes delicious and is ideal for scooping up hummus and other dips. The falafels (deep fried chickpeas in pita bread) and shawarmas (meat, vegetables and yoghurt sauce in pita bread) have cult status.

Zamouri Spices is authentic ethnic gourmet seasonings of the highest quality and freshness. They source all those hard to find spices of different regions such as India, Morocco, and the Middle East—all under one virtual roof.  You can get a range of products such as exotic advieh Persian spice mix to the Zaatar spice blend.
Zamouri also stocks argan oils, cookbooks, clay and ceramic tagines. They are also famed for their bath and beauty products and offers free shipping for orders over $100. They specialize in Moroccan gourmet staples such as Argan Oil.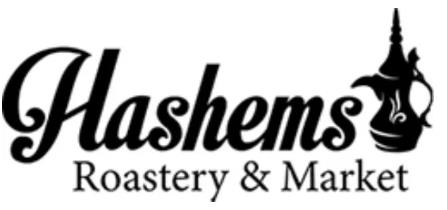 If you are wondering where to find a cookie press to make maamoul date cookies, look no farther than Hashems Roastery. Hashem's has been offering Middle Eastern foods and household products since 1960.
This is alongside exotic dishes such as baklava, kiri cheese spread, Turkish coffee, malban with pistachios, and halvah. Their menu is rounded off with beans and peas, nuts, breads, meat and fish, seeds, and cookbooks to help you create those amazing dishes.
Shipping is free for orders above $59.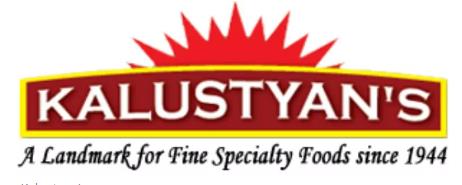 Kalustyan's has been a landmark in New York post the world war-ll and offers a huge selection of products online. If there's a spice, grain, or seed that you would need, rest assured you will find it there. These would be along with the usual assortment of beans, peas, olives and lentils, lavash, chilis, peppers, marmalade, and floral water.
The more you order, the more you will save on shipping costs. So go ahead and order your favourite honey, agave syrups, mushrooms, nuts, truffles, oils and cookbooks and everything else that you need to begin your Middle Eastern journey.

Tulumba has been specially conceived for the Turkish crowd. This international superstore sells culinary ingredients to cookbooks. Tulumba's is a well-organized, demarcated and user-friendly store with reasonable pricing. They also house an impressive housewares section.
Their daily offerings include fresh simit, stuffed grape leaves, baldo rice, and meat soujouk, and Turkish coffee. To keep your luck going there is an evil-eye charms section. Free shipping depends on weight and total purchase.

For over a decade, Toledo's tastiest Lebanese and Middle Eastern cuisine, finest Middle Eastern groceries and freshest selection of produce and Halal meats are available here. This was originally a small market and then expanded to a supermarket with groceries, fresh seasonal produce, delicious food items, and Halal meat varieties.
Their deli consists of Middle Eastern staples such as hummus and grape leaves, they also provide authentic homemade dishes that please any palette.

Headquartered in Lebanon this online middle eastern grocery stores has been shipping worldwide for 20 years now. They offerings include bakery items, coffee, herbs and spices, nuts, pantry items, and Arabic confectionery.
To give out a special gift, consider the – z box, which includes sweets, spices, coffee, and jam. Shipping is at 1 pound for $16 purchase.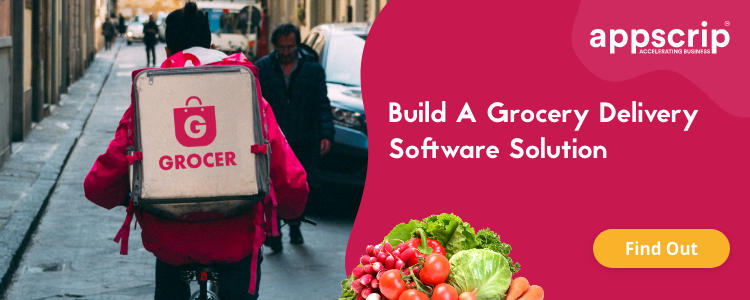 After an Engineering degree and a Diploma in Management I devoted 16+ years working in the automotive industry. My innate skill and extreme passionate in writing, encouraged me to adopt it up as my profession. I have been writing for more than 10+ years in the software industry. The 400+ blogs I published are informative, exhaustive and interesting to a professional and causal reader.