From Morocco to Pakistan and Turkey to Sudan, the Middle East is a region that has been carefully treading the uncharted waters of digital revolution instead of fully embracing it like the rest of the world.
But certain startups are boldly disrupting the market and paving the way for others to take the road not taken (as Robert Frost would say).
The Gulf Cooperation Council (GCC) e-commerce is expected to quadruple to $20billion by the end of 2019.
The 10th Economic World Forum, 2019 on the Middle East and North Africa (MENA) presented 100 Arab startups shaping the Fourth Industrial Revolution (4IR) which have created a storm not only in the regional market but are being seen as emerging global competitors as well.
Let us look at a few of these Middle Eastern Startups
All of these startups have a strong online presence. According to Newzoo, the Middle East market has the highest smartphone penetration in the world.
Uber | Careem
Commuting solution
Uber recently acquired Careem for $3.1 billion. Careem will become a wholly-owned subsidiary of Uber by the first quarter of 2020 but at the same time, retain its brand identity.
The founders Mudassir Sheikha, Magnus Olsson, and Abdulla Elyas created a cab – booking app which revolutionized the transportation industry in 15 countries, created 4000+ jobs and gave a source of livelihood to the 1 million+ captains (as Careem calls its cab drivers) it employs.
This Dubai- based startup boasts of 30 million registered users spread over 120 cities.
This acquisition is a notable turning point for Uber as it prepares to launch its IPO shortly which is touted to create history at the New York Stock Exchange.
Related Resource: Taxi App Trends in The Beginning of 2019
Harmonica
Matchmaking solution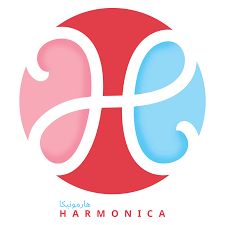 What is Harmonica? A dating portal? No 
A marriage broker? No

A matchmaker? Yes
This first of its kind Egyptian app which has been painstakingly marketed as not a dating app but a medium to find your life – partner approaches matrimony scientifically.
Harmonica asks its users a variety of questions to capture their interests and ideology. Designed by psychology specialists,  the answer to these questions are analyzed by an algorithm to determine the best potential partners. The founders insist that a "harmonious" marriage requires "compatible" and not "identical" people.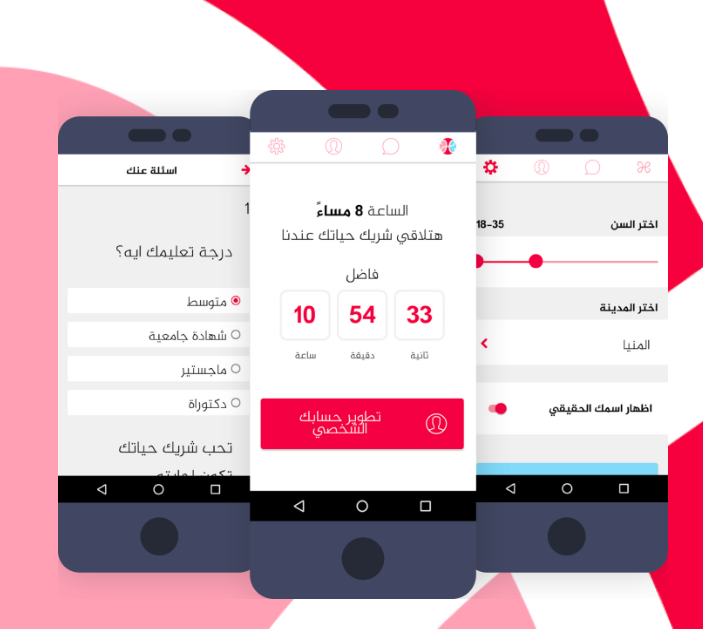 A conservative app, with a strong focus on monogamy, Harmonica is aligned with the traditional sentiments of the Arabic community and also caters to the needs of millennials as they recognize the need to adapt to changing times.
Related Resource: 2 Culturally Appropriate Dating Apps in Egypt That Redefine Romance
[spacer height="5px"][adrotate banner="7″][spacer height="5px"]
Aumet
Online pharmacy delivery solution

This Jordan-based startup has been connecting registered medical manufacturers, distributors and healthcare providers since 2007.
Aumet launched their online platform in June 2015 due to which they can now connect almost 50000 medical manufacturers worldwide and help customers get the highest quality medical products at the lowest possible price.
In 2016, they received funding from 500 Startups, an early-stage venture fund along with many other prestigious venture capitalists.
And in 2017, they opened a subsidiary in France which is the focal point of their European operations. They were especially nominated by the French Tech Ticket to the French government.
Related Resource: Healthcare Service Trends and Apps in UAE 
 Mathaqi
Food delivery solution
This Riyadh-based food delivery service is the brainchild of Nouf Alsaleem, a 21-year-old business management student at King Saud University who wished to provide her customers home-cooked food on the go.
Launched in 2017, Mathaqi provides an assortment of international and local dishes ranging from Chinese, Lebanese, Italian and Indian food to 5000+ customers.
They were ranked 24 in a Forbes list of 60 women-led startups that are shaking up the tech industry across the globe in 2018 which was another feather in their illustrious cap. Not only has it increased the income levels of the chefs' families but it has also made these female cooks entrepreneurs in their own right.
Related Resource: Global Food Delivery and Takeaway Market Insights 2018-2021
 Fetchr
Last-mile delivery solution
When you go on Fetchr's  website this reassuring promise greets you:
As most emerging markets economies in the middle east have unnamed streets, it is a mammoth task to deliver in areas where there are no postal codes. Due to this, the nondelivery rate for traditional delivery services is almost 30 to 35%. Combined with the COD trend in the Middle East, this leads to massive operational costs for these companies.
Fetchr is the first delivery service in UAE which is GPS integrated.
By replacing delivery addresses with delivery GPS locations, Fetchr has bought down the nondelivery rate to 6%.
Founded in 2012 by Idriss Al-Rifai, Joy Ajlouny and Omar Yaghmour, with just 3 developers Fetchr now employs 4500+ staff and drivers in 6 countries. It grew by 600% last year alone. The founders plan to launch it in 12 emerging markets in 2019.
CEO Idriss Al-Rifai is currently gearing up for C- Series funding and hopes to raise more than the $41million raised in the B-Series funding in 2017.
Fetchrs' non-delivery rate is 80% less than the industry average.
A technologically dynamic company, Fletchr has partnered with Eniverse Technologies and Skycart to launch the first autonomous drone delivery service in the region. A tall order for this  "desert unicorn", but as they say, the sky is the limit.
The Road Ahead
According to Magnitt, investments in startups in the MENA region are adding up to $1billion annually. This report excludes Israel, which boasts of a booming startup scene of its own.
The rapidly expanding digital market is expected to add $95 billion in annual GDP by 2020.
MENA has great potential as only 8% of local businesses have a digital presence (compared to the US which has 80%). Moreover, only 1.5% of MENA's retail sales are online.
 Truly, MENA is the Mecca for upcoming entrepreneurs of this decade.
[spacer height="5px"][adrotate banner="2″][spacer height="5px"]