How do you learn cycling? Someone enquired on realizing that many people have taken up this activity. By cycling – that's it. You learn to cycle when you keep up to it. And nowadays you don't even have to own one; the on demand bike rentals will provide you with just the one you are looking for.
With the COVID-19 pandemic causing truant in the lives of most people all over the world, people have begun to take health and exercising pretty much zealously. Health is in the cynosure of everyone's eyes and keeping fit is one way to stave off this ailment. Cycling seems to be a cost-effective manner to save money and gain health in the process.
There are many perks to cycling; to begin with it's the best way to beat the traffic which is a sordid affair in most cities now. Or feel the wind in your hair, take a ride with your partner and get a little fit in the process. But if you don't want to get into the commitment of investing in one, don't really bother – just rent one.
On Demand Bike Rentals businesses give customers bicycles for a short period of time for a fee. Bikes can be utilized for recreational exploration of the locality and at a leisure pace. College students or others could be renting for more practical purposes.
On demand bike rentals to take you yonder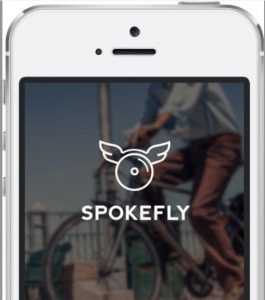 Spokefly is a bike rental service operating in Europe that gives access to their members at a predetermined monthly fee. For many people, short-term bike rentals are favorable in comparison to ownership.
The unique selling point of this service is that it allows its members to rent a bike on-demand without demanding that they return it to a specific kiosk.
Spokefly's monthly subscription service is such that users pay depending on pay as you use basis – and not a flat fee. After the registration process users can then utilize a mobile app to locate any bike nearby registered with Spokefly for immediate usage.
Members can then unlock the bike and ride it to their destination without worrying about returning it to any specific location after they are done with their errands. This mobile bike rental is ideal for those looking for a quick fix transportation solution.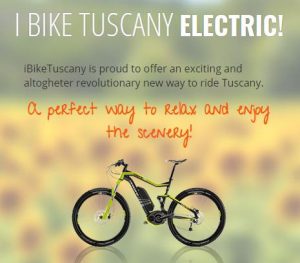 I Bike Tuscany is a Florence-based licensed bike tour company specializing in small group, family and private guided bike tours around Florence, Tuscany and beyond. Florentine Marco Vignoli, a former bicycle racer, founded this venture.
The on demand bike rentals is an amazing and pristine way to enjoy the scenery, adventure, great food and wine, combined with biking.
Now they have included a really exciting product to their line-up: Electric bikes. If you haven't tried one, now is the opportunity and what better location than on Tuscany's famed hills.
Whatever tour you choose, the experience would be worth chronicling as special, memorable and unforgettable – with a healthy aspect to it. You can be confident that while riding with locals – and not in a large group, you can come in terms with the history and culture of Tuscany. All this is offered at a pace of your choice.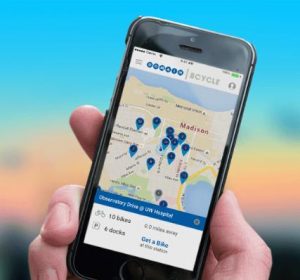 The B-Cycle is a collaborative effort between Humana and Trek. The advertising part is taken up by ad agency Cripsin Porter & Bogusky. Bike sharing systems similar to Car rentals have been proven to be successful in regions of Canada and the whole of Europe.
It was just a matter before this trend spread in the U.S as well.
The concept is elementary, head to the nearest B-Cycle B-Station, pay your rental and the bike is yours for either a leisure ride through the countryside and then return it to any B-Station in the area.
The first kiosks are coming up in Denver. There are plans on the anvil to bring the stylish B-Cycle bike rentals station all across the U.S.
London cycle hire scheme
London's public bicycle scheme is a great way to travel around the city. With plans to reduce the 'gridlock' situation in London, the mayor launched a bike rental program which should hopefully reduce the bumper-to-bumper traffic.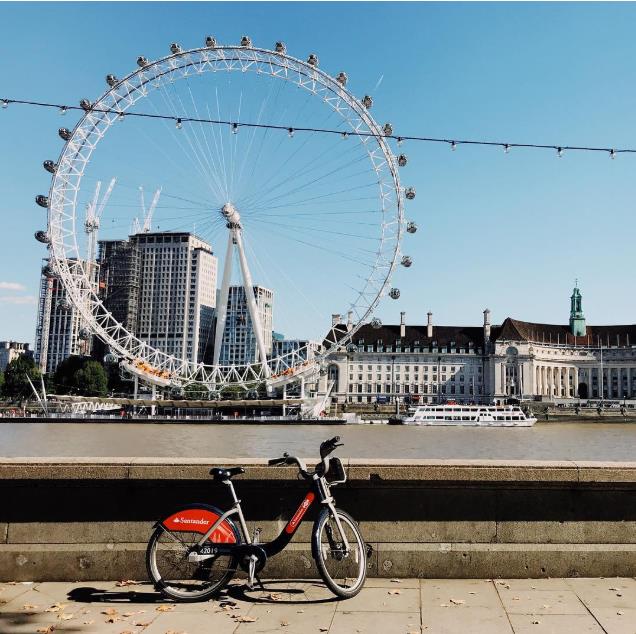 Hire bikes utilizing Santander Cycles which is London's public cycle hire scheme.
There are 750 docking stations and 11,500 bikes on hire.
It's £2 to access a Santander bike for a day.
The first 30 minutes is not charged, but every 30 minutes after that will cost you £2 as you continue riding.
You can rent a bike using a bank card at the docking station or through the official app.
Though it is clear that the weather will have a telling role in this venture, but it certainly is a start in the right direction. And it would be unconventional designs like the Big Eye Cruiser Bicycle that will pique the interest of people to try out something new and adventurous.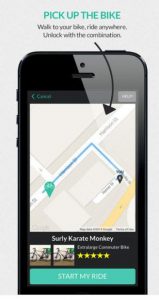 Premium Cycling Trips In Europe
If you are planning a bike tour in Europe with a group of cyclists on high-quality rental bikes and need experienced cycling tour operators with cycling vans and guide services look no further than Cycle Europe. You can even explore some of the best bike tour itineraries in Italy and beyond.
Cycle via the scenic back roads of Europe on specially curated itineraries. Or opt for the best self-guided bike tour routes in Italy, France, Denmark, Croatia & Portugal on your next cycling adventure.
The bikes on offer are premium variety to fit every kind of cyclist, from novice to expert- including a selection of e-bike rental fleet as well.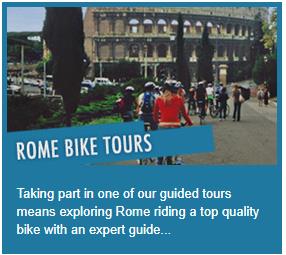 In Rome a bike, a map and map holder can create magic while cycling. Also enjoy travelling through the quietest streets of Rome using the on demand bike rentals. Hire high quality road bikes, mountain bikes, speed bikes, trekking bikes, E-bikes, tandems bikes and spend few days cycling in Rome.
Then you could ride into wonderful destinations near Rome, such as Sardinia, Tuscany, Umbria, Isle of Elba, Corsica, National Park of Abruzzo and many more locations.
Rental includes a helmet, lock, insurance and a high-quality bike with front suspension and thick tires ideal for all terrain a city can offer. Pedal past ancient monuments, through charming piazzas and along historic roads, visiting any site that catches your eye.