Introduction
Demand for automation, personalized workflows, and streamlining complicated operation processes have strongly contributed to a shift in how businesses operate today and have created a tight relationship between consumers and businesses.
In today's world, where companies are entering into numerous on-demand verticals such as grocery, e-commerce, transportation, cleaning services, logistics, etc. Before entering into the market the companies should make sure that they have highly integrated technology to sustain in the competitive market.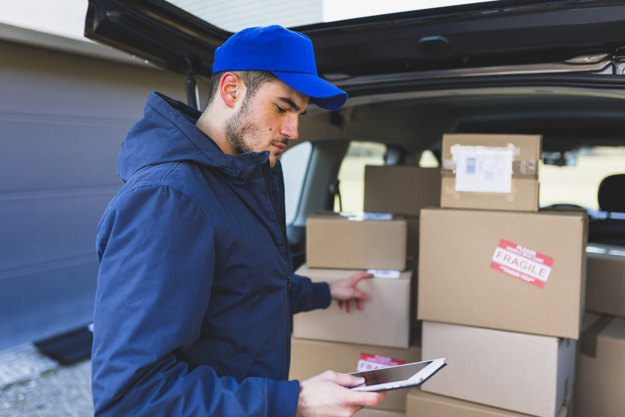 Out of the mentioned verticals, on-demand logistics is one of the sectors which is highly in demand.
The global logistics market, in terms of revenue, is set to expand from US$8.1 trillion in 2015 to US$15.5 trillion by 2023, registering a CAGR of 7.5% from 2015 to 2024 – A report by Logistics Market
This tremendous growth in the on-demand logistics sector has inspired a lot of entrepreneurs to enter into the same market with highly innovative technology such as delivery management software in their business models, which helps to make deliveries more efficient and personable.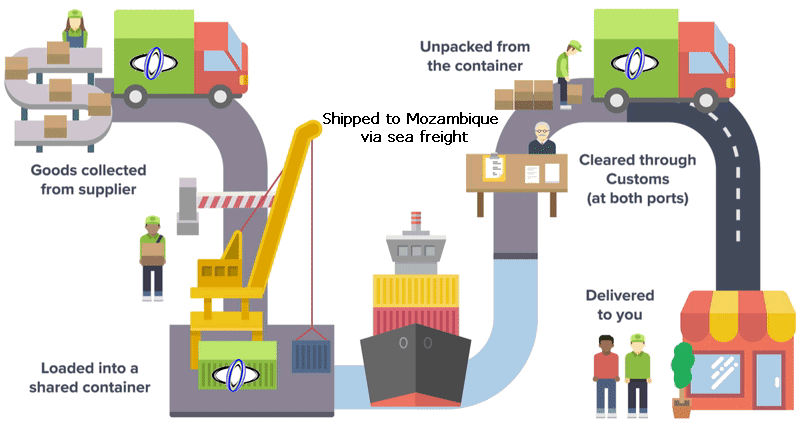 Challenges faced in the logistics market

Lack of visibility
Traditional Logistics lack real-time experience, low performance, no track of partner's(suppliers, drivers, customers) activity.

Inventory management
Inventory management was a huge challenge faced by the logistics sector as tracking the inventory, proper utilization of space and order management use to consume a lot of time & cost.
Lack of speed & Inefficiency
Speed and inefficiency were other obstacles to the logistics industry, as delivery of goods often got hindered due to lack of speed and inappropriate route selection. Making customers unhappy and functioning of the supply chain much slower than expected.

Fraud & Errors
Shipping & Logistics involves a massive amount of paperwork, including sales contracts, bills of lading, port documents, and other vital documents tied to vessel and cargo. This led to documents being passed to multiple parties, resulting in documents getting misplaced or incorrect documentation accidentally being approved by parties.
Also as the shipping & logistics industries were controlled by freight brokers, it ultimately increased the downstream prices, affecting consumers as brokers seek out loads, tag on markup, and then sell it to the carriers.
Cargo theft is also a common issue faced in the shipping and logistics industry resulting in increased costs to the consumers for their goods.
This clearly showcases businesses not only have to incorporate new technologies into their supply chains, but also adopt new strategies so they don't risk becoming irrelevant in this competitive market.
But re-imagining logistics requires adaptability and constantly ensuring you are aware of what the trends are in both the last-mile and tech environments.
5 Tech transformation in on-demand logistics
1. Blockchain technology
The Blockchain is a distributed database that digitally holds and records data or events in a way that makes them tamper-resistant, as many users can access, inspect or add data but can't change or delete it, which prevents hindrance in the originality of data.
In terms of on-demand logistics the trend, Blockchain technology  provides an immense amount of benefits such as:
Enhanced transparency: Documenting products' journey across the supply chain reveals its origin and touchpoints, which increase trust and helps eliminate the bias found in today's opaque supply chains.
Greater scalability: Virtually, any number of participants accessing from any number of touchpoints is possible.
Better security: Blockchain helps to maintain an indelible ledger with codified rules which eliminates the audits requirement internally. This helps in eliminating fraud and errors.
Monitoring real-time activities: Blockchain setup helps in monitoring real-time activities just as freight capacity, performance history of carriers and suppliers in terms( on-time deliveries, on-time pickups, etc)
Improves Quality Assurance: Blockchain keeps check on the quality of the goods, by evaluating freight at pick-up and delivery locations. Reducing unsubstantiated disputes.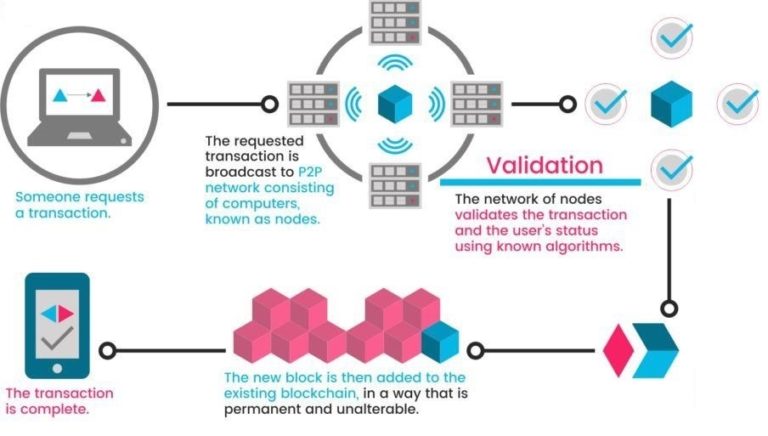 2. Tracking on-the-go
To help companies keep up with increasing demands, tech is transforming on-demand logistics, by offering a real-time tracking experience in the delivery process. Real-time visibility allows companies to identify potential issues and correct them before they escalate.
Fully integrated Live tracking solutions with digital devices are a game-changer as they allow companies to leverage technology to extend the visibility into the order until the last step of the process.
With this kind of advanced next-gen infrastructure in place, businesses can streamline the delivery process, as well as establish and maintain a competitive advantage in the market.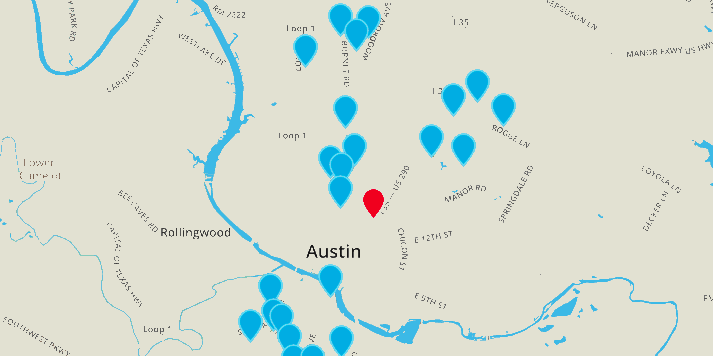 3. Access to data analytics
The integration of real-time information into interactive analytics allows companies to benefit from additional businesses capabilities as well as increase delivery efficiency and hence attract and retain more customers.
Many experts will emphasize the importance of leveraging analytics to gain insight and uncover patterns related to processes, customers, and trends. This helps in learning how much time and money it takes to serve specific customers in certain parts of cities, resulting in better optimizing routes that are also cost-saving.
You can also forecast the likelihood of service issues due to disruptions or unexpected demand spikes. This approach can turn the delivery experience into a starting point towards understanding and delighting customers.
4. Smart route planning
Inefficient routes will likely cause disruptions which will result in poor time management on the business's end.
The introduction of accurate algorithms ensures that drivers complete most deliveries in the least amount of time which helps companies to create a truly advanced end-to-end delivery platform, reducing fulfillment costs whilst delivering a top-notch experience.
The route optimization features help in generating the most optimal route for on-road vehicles &  communicates in real-time with mapping interfaces to generate an accurate estimated time and rate.
5. Efficient order management
Order management is the centerpiece of any on-demand delivery solution as it allows companies to have access to an interface where they can schedule driver pick-ups and deliveries. The fully integrated order management system offers complete end-to-end visibility of the o-n demand logistic delivery business as it helps in time-saving, keeping track of orders & potential delays for on-demand and scheduled deliveries.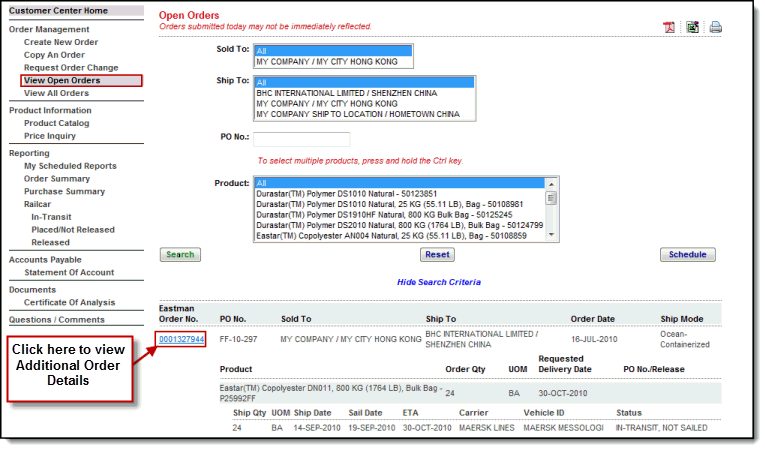 What should an ideal logistic solution encompass?
Consumer Endpoints
Mobile application on both the platforms iOS & Android, as well a web application for placing new courier requests, adding courier details, tracking the last mile pick live on the map, getting the notifications when delivery is complete, etc.
Institution Endpoints
Api's to be provided for e-commerce companies to integrate into their delivery management
software
Last Mile
Driver app for last-mile delivery/pickup and for fleet monitoring as it helps in better job assignment.
Employee App
App for staff to use at depots, hubs to scan the shipment to update the status.
Dispatcher
Web app for each depot manager or hub for the smooth functioning of fleet and delivery management.
Super Admin
Web app for central admin with role-based access for full solution management.
Workflow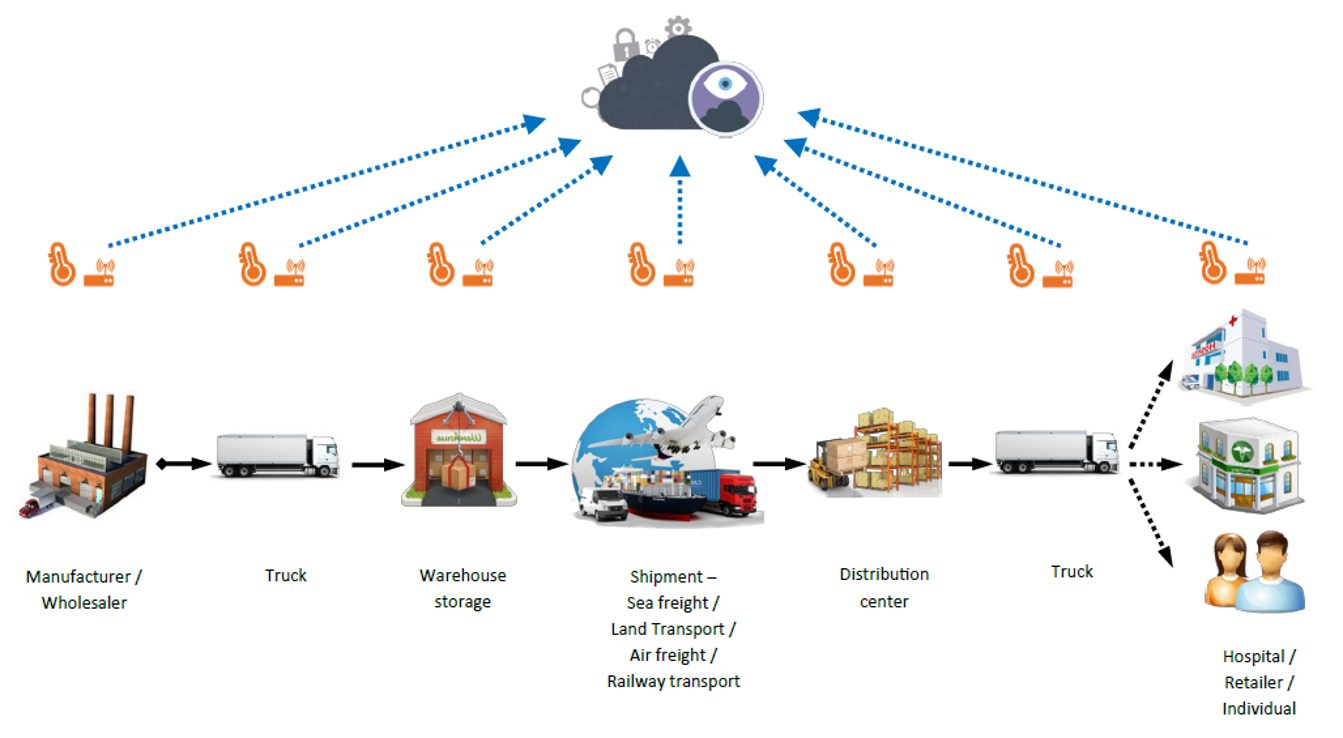 ORDER INTAKE
Order intake via consumer web/mobile applications
The enterprise API layer is used to acquire orders from e-commerce partners.
 XML / CSV based bulk order import possible as well
CONSUMER APP  UI FEATURE
Add shipment details
Add recipient detail
Receive the quote and get ETA
Make payment
Submit pickup request
Get tracking number and waybill
Track last-mile pickup live on the map
After the driver picks get real-time status updates via push notifications
Get informed when delivery is complete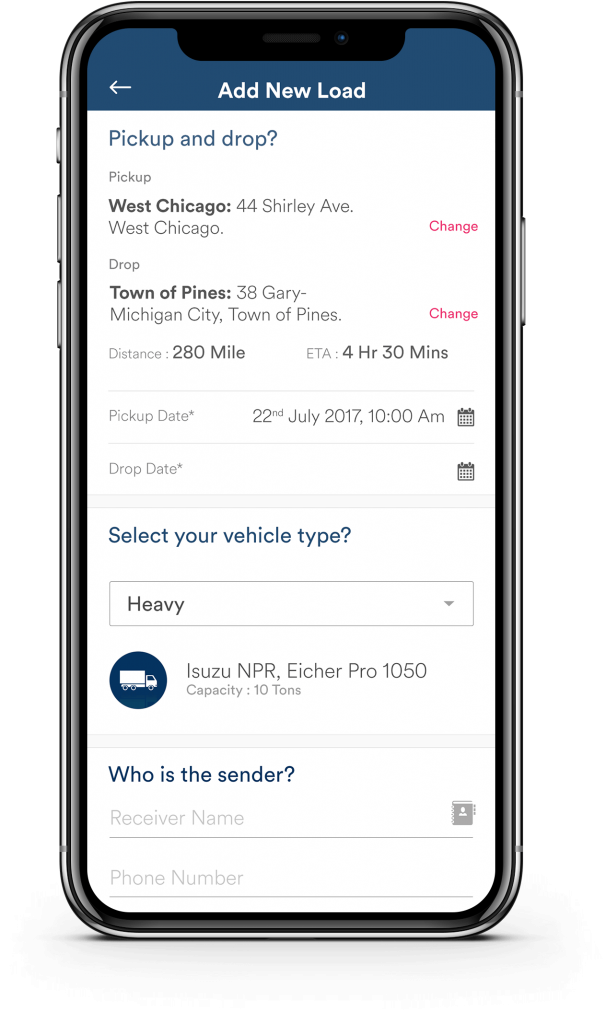 LAST-MILE PICKUP
Drivers assigned jobs for pickup and delivery
Smart dispatch integrated for better job assignment and best BEAT creation ( Traveling Salesman Problem – solved )
Drivers can paste a tracking code ( QR Code / Bar Code), scan it and link the code with the booking id.
Once the QR code is scanned the booking is tagged to the driver till he drops it at the DEPOT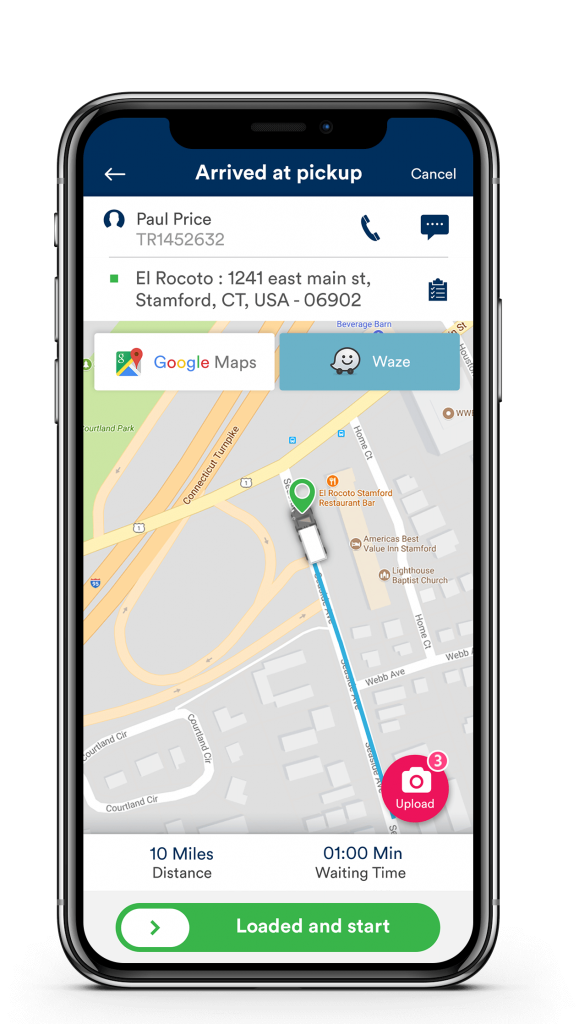 DEPOT/HUB ( ORDER DIGESTION)
Depot Manager / Hub manager scans the QR code to take ownership of the shipment.
Each depot manager is tagged to a depot/hub and a scan of the QR code will check-in the shipment at that location.
Check-ins are updated to the customer via push notifications / email updates / SMS.
CALL BACK URL FOR THIRD PARTY REAL-TIME UPDATES
E-commerce partners can register a callback URL with the system and by this, the system can push real-time updates into their system without them having to poll for the same. So the system PUSHES updates out to third-party partners giving a fully real-time experience.
Every status update is pushed out to the third party on their registered call-back URL.
TRANSPORTATION
The hubs transfer the shipments to the ground/air transportation team.
Status is again updated via a QR code scan.
For GROUND TRANSPORT via trucks/vans, the onboard OBD device with GPS tracking ( on
board vehicle diagnostics ) can help with asset tracking.
 For AIR TRANSPORT the flight details can be updated and the flight can be tracked via a FLIGHT TRACKING API ( 3rd party API )
DELIVERY FLOW ( ORDER EXCRETION )
 The shipment is taken over by the delivery hub.
 Hub sends it to depots
Depots schedule jobs for their last-mile drivers
Last-mile drivers complete the delivery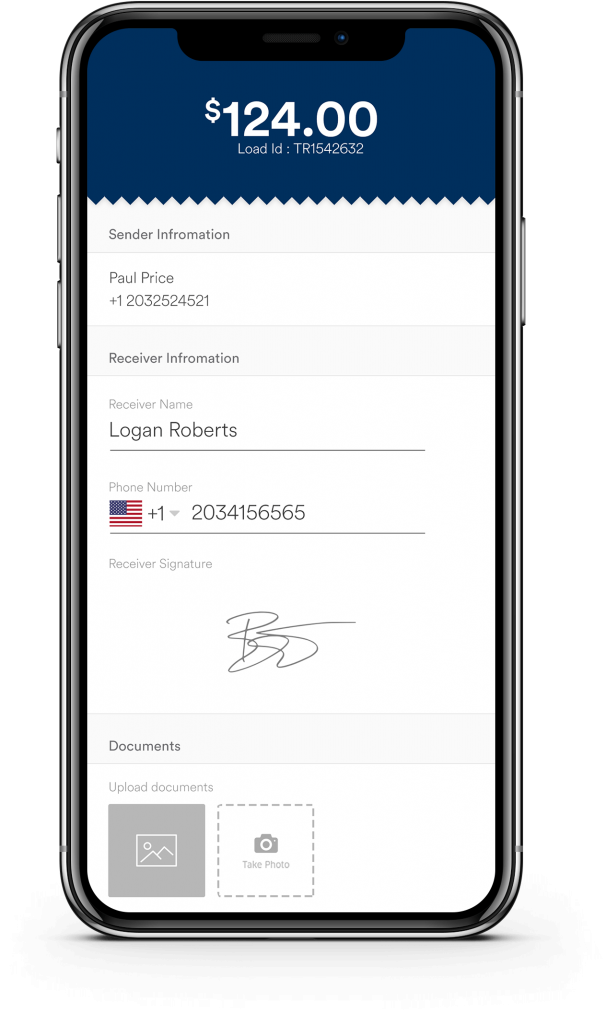 MISCELLANEOUS POINTS OF DIGITAL DISRUPTION IN LOGISTICS
 SMART DISPATCH to help create BEST BEATS for delivery teams.
MANUAL DISPATCH system available at depot level to manually override bookings and manage deliveries and pickups.
The manual dispatcher can assign or reassign bookings to different driver fleets.
Birds view for better fleet management
If OBD devices can be integrated then we get real-time updates for fuel consumption etc which will help improve cost estimation and automate that process.
Performance reports can be set up to see how many deliveries and pickup are happening on time and how many are late for increased transparency to the management team.
Conclusion
As you can see that the traditional logistic systems faced a lot of obstacles in their regular operations like lack of visibility, leading to drivers not completing the task on time, malpractices with customers, hindering customer trust, low speed & inefficiency in the delivery process, quality of goods getting hampered as well as huge errors in documentation.
This forced the industry to come up with trends like fully integrated apps and web applications with Blockchain technology, real-time vehicle tracking for customers as well as for providers. Various iOS and android app development companies ensure a proper order management system helping the industry transform and overcome the problems it faced previously.
Get customized on-demand freight broker software solution, LoadEmUp. Click Here!
---
Image credit: Global Marine Services, Lda Services, Thingsconnect, Pubnub, Etsbiofreeze