Pests have become a menace in homes. Be it the cockroaches, ants, or the termites, they give jitters and make living in the house difficult. 
Adding to your woes, bed bugs, lizards, wasps, and bees scare the living daylights out of you. 
To nip the bud of this growing menace, people need to use on demand pest services. Since, this has a lot of demand, this is a highly profitable venture. 
If you plan to start an on demand pest control services, then here are some of the things that are required to start. 
Let's begin! 
What is an On Demand Pest Control App? 
An On Demand Pest Control App is an app through which you can get pest control requests by house owners and commercial businesses. It acts as an intermediary between the on demand pest control service and customers. 
Benefits of On Demand Pest Control App 
   The benefits of having an On Demand Pest Control app for your business are numerous. We've compiled a list of benefits that are worth looking into. 
Ready? 
Let's look at them! 
Since it's the day and age of technology, you need to make your business visible to your customers. You should be easily seen and accessible to them. 
Having an app ensures that any customer looking for on demand pest control services can book an appointment with ease. 
Since electronic payments and plastic money are widely used, having an app facilitates easy payments. Kindly ensure that making payments for your customer is simple. 
Provide payment options such as credit card, debit card, net banking, and all types of e-wallet. 
Easier to record transactions 
With the app, your on demand pest control business can easily send invoices to customers. It is also easier for customers to take a look at their bills. This way everything is documented. 
In the case of customer service issues, you can easily solve them by looking at the invoice and bill of the customers. 
Customers don't have to break a sweat finding you. With an on demand pest control app, they can book or cancel appointments with just a finger tap. 
You'll not only get easy business but having an app will increase your brand awareness. 
If you get customer requests for pest control, you can easily locate the service personnel and allot the nearest available service personnel for the job. 
Having GPS enabled on the app makes handling business easier for you. 
Now, that we understand the benefits of having an on demand services solution, let's look at the features needed in an on demand pest control services app. 
ALSO READ: Building On Demand Apps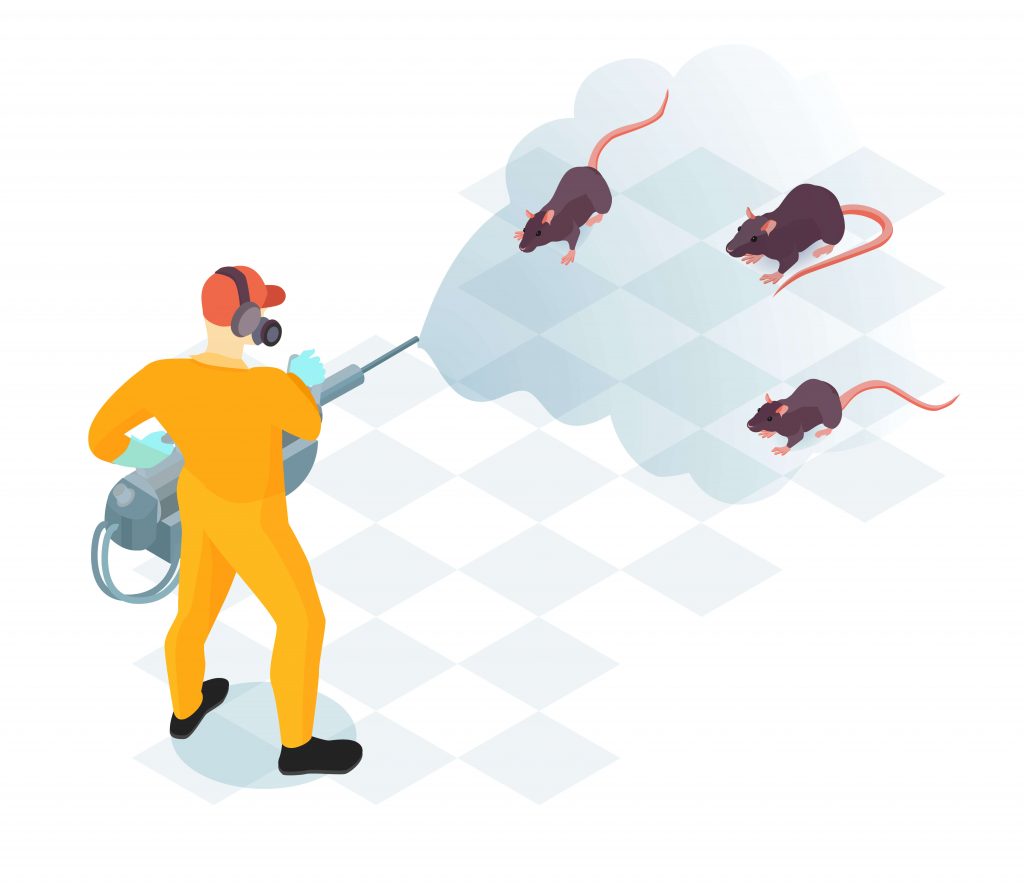 Features in an On-Demand Pest Control App 
Login 
The On Demand pest control app should have login options. One should be the email login and the other would be the social media login. 
Categories 
The app should contain the categories of pests. It should list the categories of insects such as cockroaches, lizards, termites, bedbugs, mosquitoes etc. 
Call option 
A call option should be present to call the pest control service technician. The customer should be able to call from the app itself without having to leave the app. 
Easy Payment 
The customer should be able to make the payment without much trouble. Include all types of payment methods such as debit card, credit card, net banking and e-wallets. 
Invoice 
The app should be able to generate the invoice easily so that the customer can easily access it 
Real Time Tracking 
The customer should be able to track the location of the pest control service personnel. 
Referral System 
The pest control app should have a referral system wherein they can refer their friends and family. 
ALSO READ: On Demand Barber App 
Things needed to start an on demand pest control business
To get started, you'll need a couple of things. It is good to have some capital to invest in the beginning. Here're the basic things you'll be requiring. 
Deep understanding and experience in pest control management 

A good vehicle to transport supplies and equipment safely 

You need to have an insurance policy 

A website, business cards, vehicle signage, print and other advertising material to promote to your business. 

You'll need to develop excellent networking skills to strike deals with residential clients and other commercial businesses. 

You also need to get certified in pest control because it involves a lot of technical know-how. 
Closure 
If you're looking to take your business to new heights then having an on demand pest control app is imperative. We've got a custom built on demand pest control services software. If you're interested in knowing more about it, reach out to us and we'd be happy to help. 
With an Engineering degree and a Diploma in Management under my belt, I worked for 16+ years in the automobile industry with various manufacturers in various capacities. But my passion for writing was overwhelming, hence I turned that into a career. I have been writing for more than 10+ years on various domains including the IT industry. I am sure you will find the 200+ published blogs of mine in here informative, exhaustive and interesting.