Entrepreneurs are continuously striving to draw users attention to their business. With all the bizarre concepts out in the market, sensible ones are being overlooked.
There are ample of on-demand taxi apps live and operating in the market.
So let's talk about how to make your on-demand taxi app different from the rest.
Appscrip is here with an additional module that can make your taxi app stand distinct from the crowd.
What is On-Demand Roadside Assistance Module?
So, incorporating the roadside assistance module in your taxi app solution basically implies that you are making your taxi app multifunctional.
Users can use your app to book a taxi for conveyance and book for roadside assistance if their car breaks down.
This is how on-demand roadside assistance module works:
Users can select the kind of service they need and then they are shown the nearest available service provider along with the charges. Users confirm their requirement and book the roadside assistance service from their taxi booking app.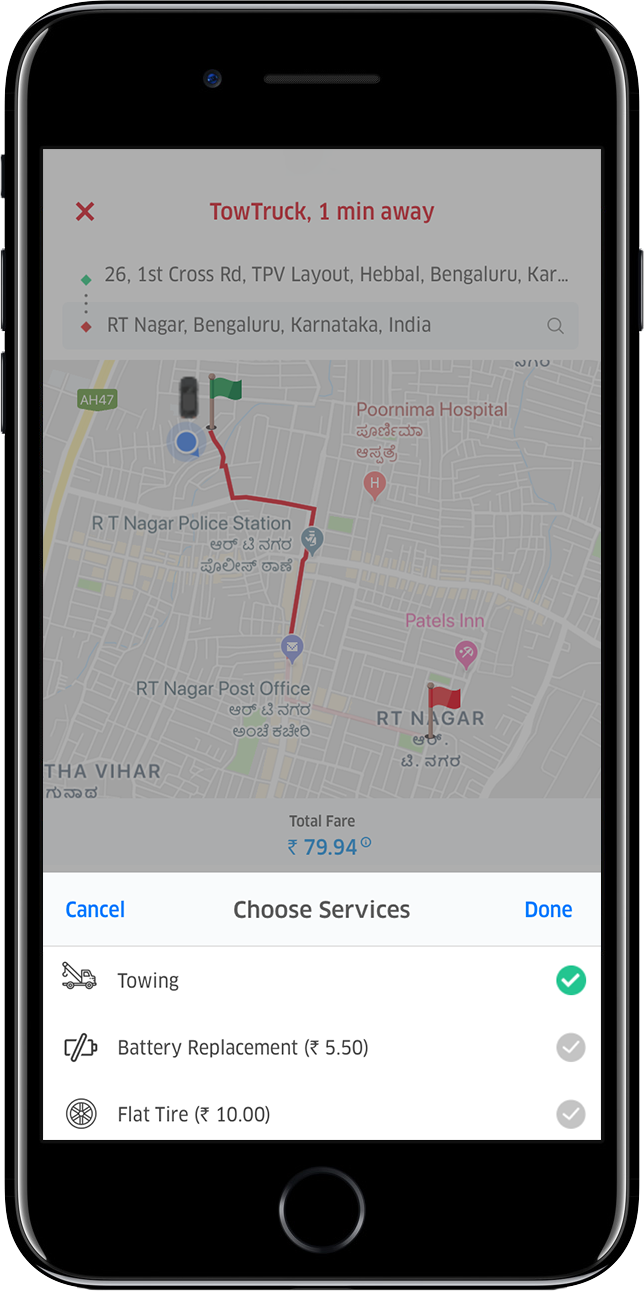 Benefits Of Incorporating Roadside Assistance Module
Now to explain why incorporating on-demand roadside assistance in your taxi booking app solution is such a good idea, I have following arguments to put forth:

Multipurpose is in demand!
People are highly accepting of apps that can perform multiple functions. Look at Amazon, WeChat and other apps that have evolved themselves as multiutility apps and have succeeded doing it.
Standing out from the crowd goes a long way! 
A good way of attracting a larger set of audience to your product is to offer something unique and meaningful. In this case, you have on-demand roadside assistance module as an add on to your taxi booking app solution.
Expansion of monetary scope!
As an app owner, you get to offer 2 lines of services. It opens up more revenue sources. It will help your business grow and you can offer better services to the customers in return.
Conclusion
The on-demand taxi app industry is pretty big, there are a lot of newcomers entering into it. Making it very difficult for genuinely good startups to survive. There is an obvious requirement to make your app more relatable to people.
Try these add-ons for your taxi app solution:
How do we achieve that? By incorporating the on-demand roadside assistance module as an add-on to your taxi app solution.
Must Read | Build An Uber Like App with these technologies