The start-up revolution has taken the world by surprise with all the new and innovative ideas coming into the market. One of the most promising sectors that are gradually gaining traction all over the world is delivered on demand. This vertical has further subdivided itself into various niches and alcohol delivery is one of them. It might sound a little over the top but it is indeed taking the shape of an industry.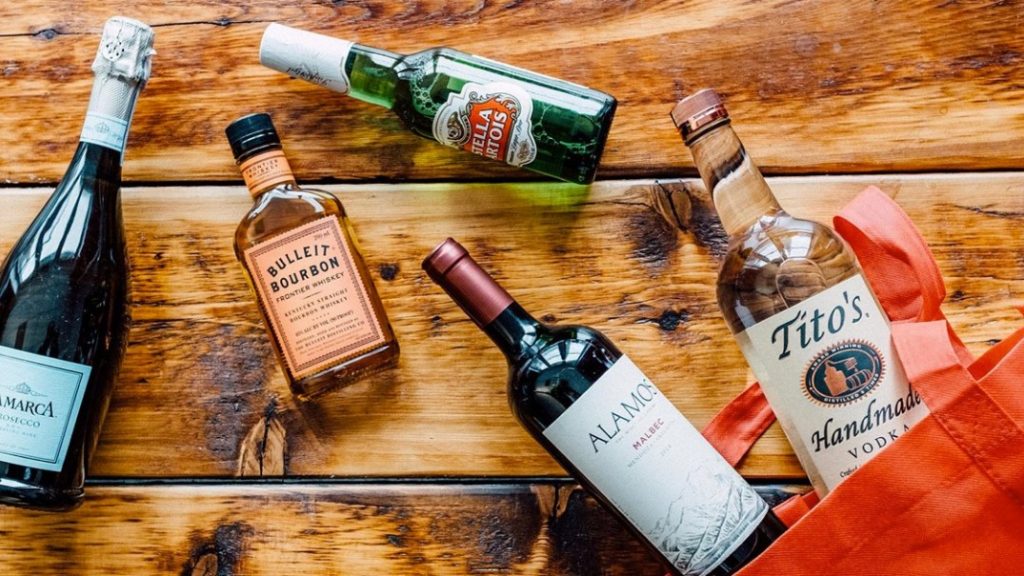 In cities like Mumbai and Delhi in India, it is common for people to have contacts of the local liquor shops. Alcohol delivery happens over short phone calls.
As it stands, the current generation has become very much used to on demand delivery of any kind of material necessity. When it comes to alcohol, doorstep delivery is always an added advantage.
Alcohol Delivery apps which Disrupted the Ecosystem
Drizly : World's Largest Alcohol Marketplace
Drizly is the world's largest alcohol marketplace and the best way to buy beer, wine and spirits. Their customers trust them to be part of their lives – their celebrations, parties, dinners and quiet nights at home. It is one of the most popular alcohol delivery platforms in the US. 
Drizly is there when it matters – committed to life's moments and the people who create them. It partners with the best retail stores in over 95 cities across North America to serve up the best buying experience.
Drizly offers a huge selection and competitive pricing with a side of personalized content.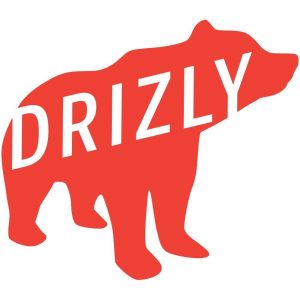 Total Wine & More
Total Wine & More is America's Wine Superstore—the country's largest independent retailer of fine wine. It started in 1991 when brothers David and Robert Trone opened two wine stores in Delaware. 
It currently operates over 190 superstores across 23 states and are growing rapidly.
A typical Total Wine store carries more than 8,000 world-class wines from every wine-producing region in the world.  
In addition, Total Wine & More carries more than 2,500 beers, from America's most popular beers to hard-to-find microbrews and imports, and more than 3,000 different spirits from every price range and category.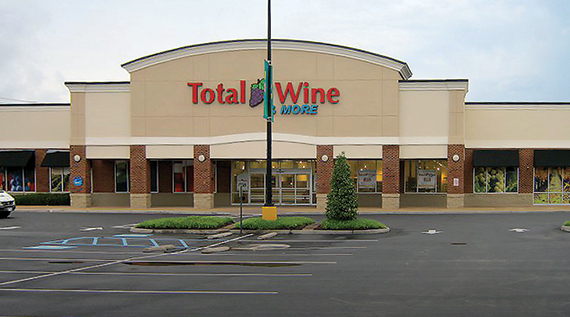 Also read:

Best on-demand delivery apps in the US that bring food & drinks to your doorstep
HIPBAR
HipBar is a payment technology platform for the alcohol industry.
Founded with a vision to create a safe, transparent and responsible digital ecosystem, HipBar is here to help India drink wiser, one drink at a time.
HipBar, operates an RBI-approved mobile wallet exclusively meant for transacting adult beverages. Its vision is to lead the digital transformation of the industry, promote responsible drinking and make life better for all stakeholders.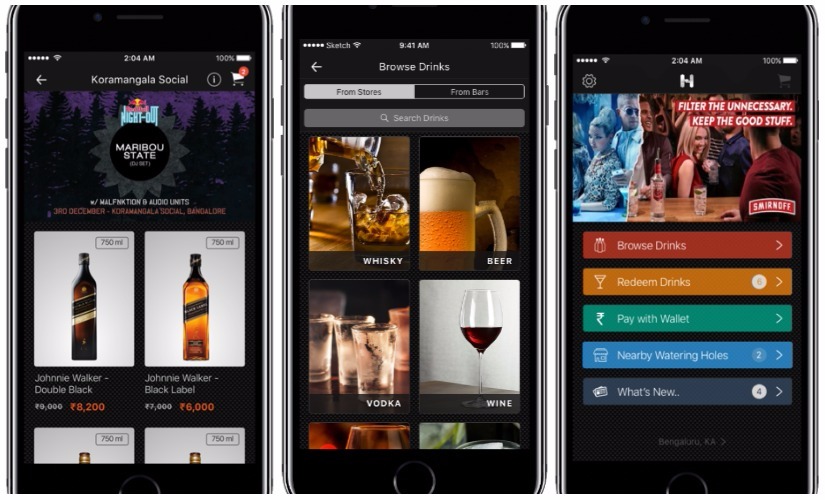 HipBar: With the HipBar app, customers can browse drinks, pay for them & pick them up at their convenience at HipBar-affiliated retail stores or gift them to friends through the app. 
HipBar Pay: With the HipBar Pay app, customers can pay for their drinks in a flash. Currently available in select retail stores in Chennai, we plan to expand to other cities soon.
Delivery.com
Empowers the neighbourhood economy by enabling customers to order online from their favorite local restaurants, grocery stores, wine and spirits shops.
More than two million delivery.com customers explore their communities and order from more than 12,000 local businesses while at home, at work, or on the go.

With headquarters in New York and a growing presence throughout the U.S., delivery.com makes e-commerce an integral part of local daily life, helping customers shop, businesses grow, and neighborhoods thrive.