An online bakery delivery is a great starting point for small baking businesses who don't have the budget, interest, or time to open and manage a physical bakeshop.
It's a great opportunity for social media famous bakers with huge online following or for any enthusiasts who want to kickstart their baking delivery business.
The wonders of technology and your crazy passion and skills can help you build a profitable empire just by baking cookies and cupcakes at the comfort of your home kitchens.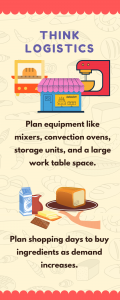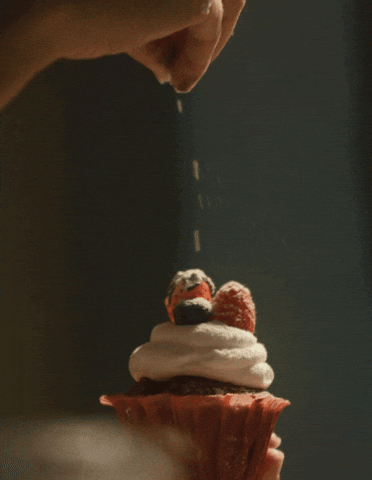 What Is An Online Bakery Delivery Service?
Baking is an art of love that has been passed down from generations. Now in the age of social media people can access many baking tricks around the world.
Passionate bakers and part-time baking enthusiasts can opt for an online bakery delivery service instead of a physical store to reduce costs and in a way, they can acquire more customers through online delivery.
Running an online baking business provides convenience along with quality baked goods to customers who lack the time or talent to prepare delicious dessert and snack food items.
Perfect baking business should be clear knowledge of market, manpower and management – Manish Gaur
Sweet Business Potential Of Online Bakery Delivery
The statistics show that nearly 61% of the people are ordering their favorite foods from an application. 
The bakery market industry is listed up of almost 3,000 independent bakeries that show an annual revenue of $30 million. Along with 6,000 start-up bakeries that bring additional revenue of $3 billion. 
A simple addition of an online bakery delivery app can boost your sales and fill the hungry souls of your craving customers.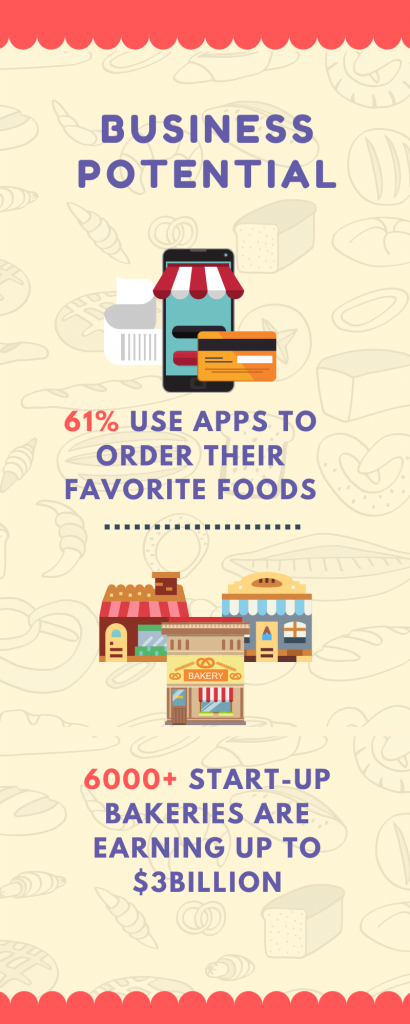 Benefits Of Online Bakery Delivery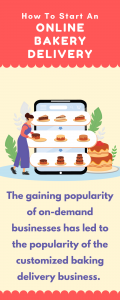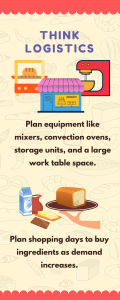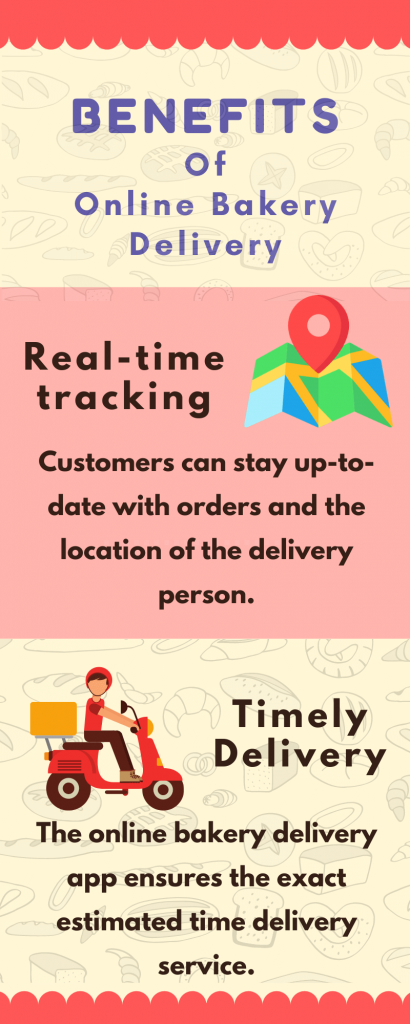 If you are still not convinced about the potential of an online bakery delivery app, here are a few benefits that you don't want to miss out on. 
Real-time Tracking 
 This feature allows the customers to stay up to date with their orders and the delivery person's current location. It ensures that your customers are allowed to know their ordered cakes. 
Timely Delivery 
The success of online bakery delivery depends on timely delivery service. This on-demand feature ensures that your bakery delivery app will enable the exact estimated time.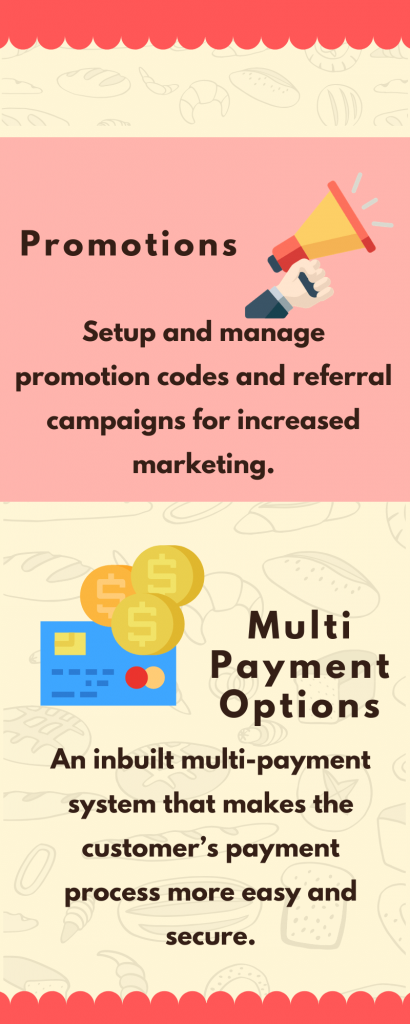 Promotions
To keep your customers engaged you can set up and manage promotion codes and referral campaigns. 
Multi Payment Options
Multi-currency payment options are an add-on advantage to the customers. An inbuilt multi-payment system that makes the customer's payment process more easy and secure. 
How To Launch An Online Bakery Delivery? 
Even though baking is a labor of love, starting an online bakery delivery service can become a tiresome process. So, how to start a bakery delivery business without harming the quality and evade the technical challenges.
With the rise of many on-demand applications, people prefer online mediums to meet every requirement. A customized baking delivery solution can ease out the whole process.
Let's explore this path with a few simple steps to start your online bakery delivery business.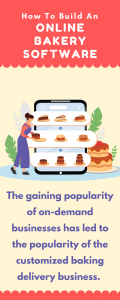 Step 1: Plan Your Online Bakery Delivery Business
Baking and selling goods have now become a vast industry with many competitors. Defining your niche is important. Start by analyzing your favorite bakeries and restaurants and look at what makes them special. 
Your business could be just a dessert business. It can be famous for cupcakes. Or authentic sourdoughs. Imagine specific eateries your bakery will provide like, gift-wrapped treats for family gatherings.

Whatever your niche is, remember to ask these questions, 
What are the ongoing costs?
Who are your customers?
How much can you charge customers?
Step 2: Think Baking Logistics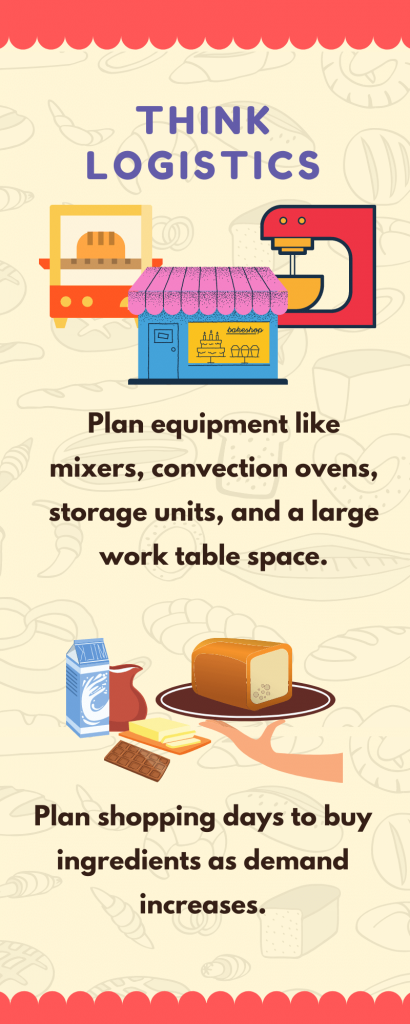 Baking can be precarious and the shelf life of many ingredients cannot be guaranteed for a longer duration.

Owning quality baking equipment like mixers, convection ovens, lots of storage units and a large work tablespace is a must. 

Planning the shopping of ingredients and looking for reliable wholesale dealers is also necessary. 
Step 3: Choosing A Right App Solution For Online Bakery Delivery
Choosing the right development company with an efficient software script that bundles in all requirements of payments, seamless UI, and support can become a daunting task.
Here is a small checklist of must-haves for an app development service provider:

The marketplace solution should be 100% customizable.

Service providers should assure PCI compliance for no legal issues.

The script should be robust and scalable to thousands of users

The script must be extremely secure with SSL-powered APIs, Keychain, JWT, reverse proxy setup, etc.

Integrated with promo, referrals & marketing plan features.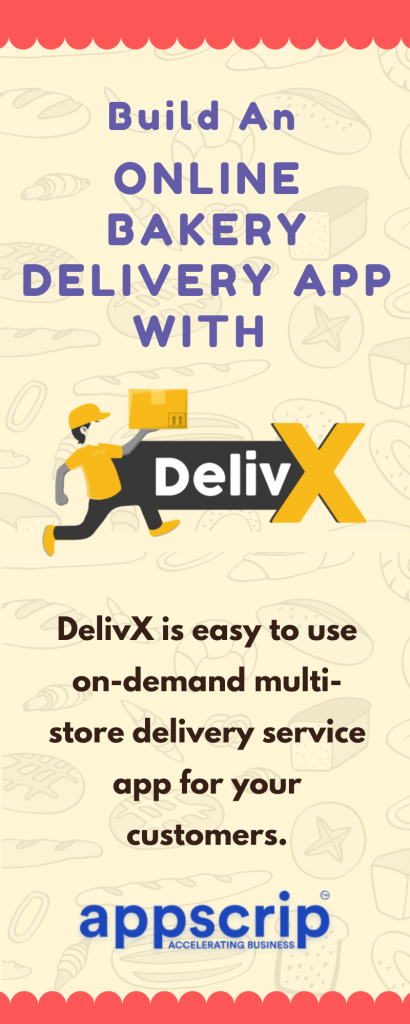 Tips To Boost Your Online Bakery Delivery Sales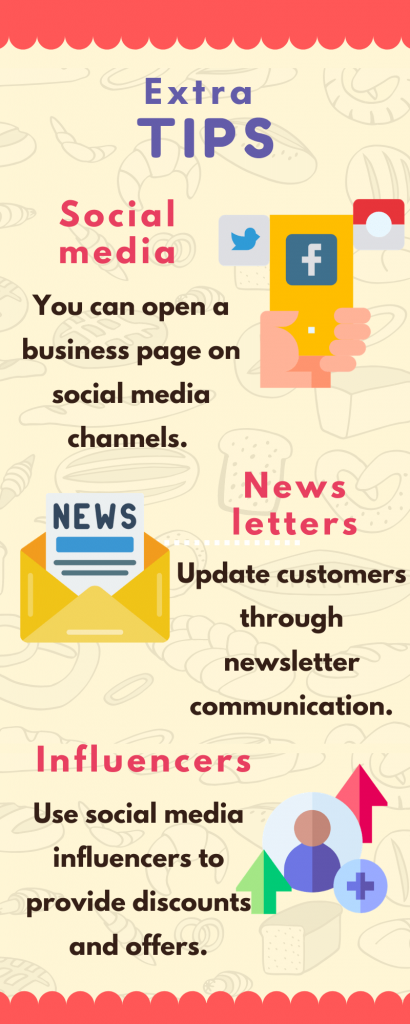 Customized online bakery delivery service for budding bakers and large scale baking chains can help them enhance their customer experience with our delivery solution. 
A business-ready app solution with loaded features can easily kickstart your venture and establish your presence in the baking business.