Aspiring chefs aiming to ace in the restaurant niche and looking to attain necessary credentials don't have to look too far.
Online culinary schools are available to take you forward to fulfil your dreams. Studying online might not seem practical at first – you might think how can you really develop the hands-on skills you need in a digital classroom?
Don't fret. Online culinary schools comprise of both classroom learning and an industry externship wherein students get the taste of real world experience via hands-on training in a professional kitchen.
Although we have seen that some entry-level jobs only require an Associate's, but a Bachelor's education is preferred for full-time jobs. And a Master's degree is for upper level chefs or upper management positions such as food / beverage directors.
An online culinary degree is just the icing on the cake for those working in the industry and finding it difficult to cope with traditional class schedules.
An online education with respect to the culinary sphere is a mixture of reading, chef demonstration, practice and feedback, similar to an on-campus education. But studying online gives students better options of completing their education from the convenience of their homes without hugely affecting regular routine.
So we're here sharing about the intricacies of online culinary schools: how it works, for whom it will work, the learning process, and how students can profit from it.
Online Culinary Schools Operations
The basic workflow would be something like this, lessons would begin with allocated reading from the material provided along with video content so that students can start learning new terminology and techniques. Students are also encouraged to participate in discussion boards with fellow students.
They also attend to live virtual sessions led by a professional Chef Instructor along with their classmates. The instructor provides all necessary explanation regarding the reading material and demonstrates techniques that the students should imbibe. Students can watch several custom made and step-by-step videos created by the institution to further their knowledge on the subject.
Online culinary schools students are given weekly assignments that they have to complete based on a production sheet. Students have to make conscious effort to document their progress through pictures and a written summary. This will not only serve to satisfy the authorities but themselves too. Also use a flavor wheel so as to assess the taste of dishes that has been prepared.
The Chef Instructor on a regular basis goes through each student's production sheet, summary and pictures, and provides feedback via video so as to encourage students to keep up with the course. Students also gain from personalized attention from their instructor on tips for improvement.
The institution's Career Services department assists students in locating externship programs after completion of the course. Therefore students get the opportunity to spend time imbibing real-world experience by working in a commercial kitchen. This helps the students' to put their skills learned over the course period to practical exposure in a busy kitchen environment.
The externship ensures students get to network in the real world and have a feel of the kind of work they would have to perform and finally land a job after graduation.
Subjects For Students
The curriculum includes classic French techniques invented by famous chefs as well as modern, cutting-edge innovations they have discovered on their own accord.
Students are taught basic kitchen skills such as knife skills, food safety and sanitation. They are given exposure to pâtisserie (pastries and bread), famed cuisines around the globe and discover the Farm to Table philosophy.
As far as the business side goes chefs must understand purchasing, managing costs, business communication and day to day operations. Chef would find it difficult to manage a kitchen effectively without the basic business ethics.
Culinary programs are taught at different levels: Associate, Bachelor, and Master levels. Associate degree is a two-year program composed of general education classes and basic chef courses.
Online Culinary Schools
Getting a culinary education and the required certification will open new opportunities for students. One of the major benefits for students opting to get their education online is the ability to include classwork into their schedules.
Online culinary school could be an excellent choice for:
Entrepreneurs
Parents
People working full time
People seeking advance their career in the industry
Students who find travel to campus a constrain
Veterans or those in active military duty
There have been several instances of folks who completed the online culinary program while they were still working full time. Those with a bachelor's degree and aiming to further their education to boost their careers have found success in this domain.
Students agree unanimously that institutions make it probable to complete the course successfully. They also ensure students watch an archived session as time permits. They wake up early to get assignments done and are well aware that instructors and fellow students are there to guide them through as most of them know the hardships.
Online degrees and diplomas also provide a way for those in active duty military, veterans and their families to acquire an education and move ahead in their career. There are folks in active military duty who graduated after completing their studies while keeping up with the rigors of active service.
Their advice is to stay consistent with education. The biggest benefit for students in an online culinary course is they can complete most requirements of the program except externship from their own kitchens.
Options for those with a Culinary degree
Other than becoming a chef, you can manage restaurants, restaurant chains, become director at food and beverage outlets, food stylists for magazines or other promotions. The job for chefs and head cooks is expected to grow by 9% in the next five years as per the Bureau of Labor Statistics.
Other related culinary careers include:
Caterer
Nutritionist
Food Scientist
Cooking Instructor
Best Hospitality Industry Schools
Some professionals begin their careers from entry-level hotel job, such as a front desk agent, and climb the ranks earning promotions. Others might earn a college degree in a hospitality-related field to move into a supervisory or managerial role upon graduation.
While many colleges and universities have hospitality or tourism classes, only a few have entire schools dedicated to the hospitality industry. If you want to earn a degree in hospitality, here are the world's top hotel and hospitality management schools.
Ecole Hoteliere de Lausanne
Located in Lausanne, Switzerland, this prestigious school offers a world-class hospitality education with global focus. Courses are taught in English or French, and students are required to complete two six-month-long internships, in different countries, before graduation. The school focuses on culinary skills and restaurant management. There are restaurants that teach on campus with one that has earned a Michelin star.
Cornell University's School of Hotel Administration
As part of the Ivy League, this program offers hands-on training in its on-site restaurants and hotel, plus a focus on academics in its Center for Hospitality Research and Baker Program in Real Estate. The school is located in New York and offers a dual degree program with the Culinary Institute of America in Hyde Park, New York.
University of Central Florida's Rosen College of Hospitality Management
Named after founder of Florida-based Rosen Hotels and Resorts, this school is located in Florida. It offers traditional hospitality management degrees and a specialized program in theme park management, golf and club management, entertainment management, and event management.
Les Roches International School of Hotel Management
This school has a global focus with campuses in Switzerland, Spain, and China, offering both undergraduate and graduate degrees. Students can choose from digital marketing strategies, hospitality entrepreneurship, and resort development. Two six-month internships is required before graduation.
University of Nevada's William F. Harrah College of Hotel Administration
Located near Las Vegas Strip, this school offers some of the world's best programs in casino management, golf management, and meeting and events management. Top hospitality companies visit them every year for recruiting.
Hotel school The Hague
Located in the Netherlands, this school has campuses in The Hague and Amsterdam, offering undergraduate and MBA degree programs. Courses are in English, and the students from across the world study here.
Oxford Brookes University's Oxford School of Hospitality Management
This British school offers undergraduate and graduate degrees with a focus on international hospitality. Students can spend one year in internship. Glion Institute of Higher Education has three campuses one near Geneva, Switzerland, and two satellite campuses at Bulle, Switzerland and London, England. Courses: International Event Management, International Hotel Development and Finance, Luxury Brand Management, and more.
Michigan State's Eli Broad College of Business, School of Hospitality Business
This school is reputed for its undergraduate degree program. It also has executive education and a minor in Hospitality Real Estate Investment Management.
Virginia Tech's Pamplin College of Business, Department of Hospitality & Tourism Management
This school provides education in tourism destination management, catering management, revenue management, data analytics, and more. Students have the opportunity to earn dual degrees.
Online Hotel Management Degrees
If full-time school isn't you cup of tea, then there are online courses offering hospitality management degrees online. Degree programs and continuing education courses online is available to enhance your hotel management skills.
Leading online programs include Florida International University's online bachelor's degree in hospitality management, The University of Alabama's online bachelor's degree in hospitality management, and eCornell's suite of continuing education courses that range from revenue management to guest loyalty strategies.
Earnings for those with a Culinary degree
Chefs working at restaurants average $44,750 annually and those for performing arts companies earn around $68,150. Average salary for a sous chef is $45,600, a pastry chef is $34,000, and an executive chef earns $69,500.
Experience plays a major role to influence salary within the culinary realm. Entry-level jobs earn between $19,700 to $46,700 depending on job and location. A chef with the right kind of experience can earn around $25,500 to $51,500.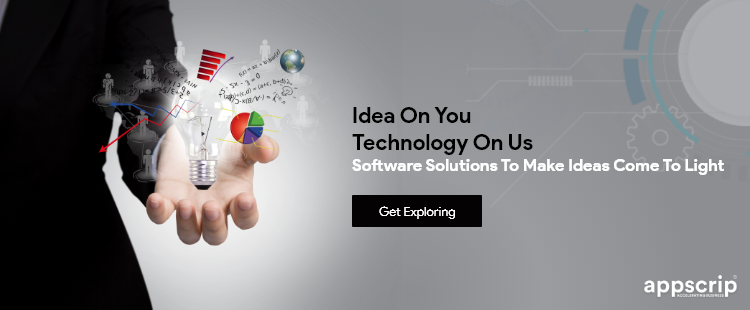 With an Engineering degree and a Diploma in Management under my belt, I worked for 16+ years in the automobile industry with various manufacturers in various capacities. But my passion for writing was overwhelming, hence I turned that into a career. I have been writing for more than 10+ years on various domains including the IT industry. I am sure you will find the 200+ published blogs of mine in here informative, exhaustive and interesting.