Getting delivery of food, medicine, grocery, clothes and anything else you can imagine, at your doorstep in an hour was considered fantasizing a decade ago. Today, the scenario has changed radically. Online homemade food delivery is breaking new ground in the race of the on-demand world.
Folks are shifting their proclivity from traditional dine-out's to food delivery services. Online presence of a plethora of personal chefs along with the option to pay online has made dining at home an extravagance.
It is a charm for a population that's diet inclined, traffic averse, and infatuated with what the rich and famous have on their palate. The online homemade food industry with personal chefs on the forefront is gaining fans at a quick pace.
Global Comparison Of Revenue earned in 2018 for Food Delivery
China has shown the biggest growth in the revenue earned followed by US and then India.

Restaurant To Consumer VS  Platform To Customer Delivery Statistics
Revenue Indicator
The global food delivery and the ordering market is worth approximately $95 billion, which is 1 per cent of the total food market and 4 per cent of foodstuff sold via fast-food chains and restaurants. Most countries are depicting enhanced growth rates, with an annual growth pegged at 3.5% for the coming five years.
Increase In Diners
A clear indicator that the number of customers who are opting for food delivery through restaurants – is on the vane in comparison to those preferring to order via food apps.
Average Revenue Per Diner
As the average revenue for food delivery apps per diner grows, more and more players make a foray into it. This in turn makes restaurants to look for agencies to take up delivery thereby reducing their overheads.
Online homemade food delivery has local presence in most big towns as of now. Homemade food is a category that is challenging to maintain its authenticity. The said service is yet to take off on a global scale, there are loads of logistics to be looked into. While the challenges faced are detrimental too (as stated below).
Challenges Faced By Online Homemade Food Delivery Players
Wavering Customer Loyalty
In this digital age, commitment is a quality most players yearn for. But more the choices, fidelity in customers takes a beating. For customers loyalty is an appeal difficult to practice. Players who don't focus on preserving their customer base are on shaky ground. Providing exclusive deals, freebies, and incentives enhance customer loyalty. Making them feel special will capture their loyalty.
Fluctuating Price Model
As the food delivery industry becomes more and more competitive, adopting a price model that doesn't fluctuate and sales figures waver is a rarity. Small players and local businesses work at considerably low margins than the big names in the scene.
Even with well-established restaurants, the guarantee of a rise in sales after reducing the prices is not tenable as customers always seek more.
Inconsistent Food Quality
It is a challenging task to maintain the quality of food being delivered at the customers' door-step. Food is prone to quality lapses irrespective of the measures taken in packaging/wrapping to ensure it remains fresh and warm.
There's a good plausibility of  a pizza getting cold, curry being spilled, noodles turning sticky, while sandwiches get soggy. Customers deliberately equate the quality of food served at restaurants with the quality of home delivery food, and rate accordingly.
Inability to Cope With Volumes
With the ever changing needs and moods of customers, it is difficult to perceive the need of the hour. Over and above most players cater to both dine in and delivery, hence sudden changes in requirements of supply would affect the flow of food supply.
Also raw materials and labor plays an imperative role in volumes produced in a given day which would effect the bottom lines.
Arrival of Bigwigs
Looking at the growth potential, well established players are stepping in to this domain. Amazon has plans to foray into the burgeoning business in India this year. This could raise competition in an already crowded market. They plan to work with a local partner Catamaran, founded by IT industrialist Narayana Murthy.
They already have existing financial and operational resources ready to meet market demand as well as to take the competition head-on. Hence smaller and independent delivery setups will find it difficult to retain their position in the market.
Start A HomeMade Food Delivery – Create a Business & a Meal Plan
Even though you're only starting a small business, a business plan is a must. Along with this business plan is a meal plan for every week. When you have a business plan, you can foresee if your food delivery business will indeed have a return or if you will merely be getting a break-even amount. Included in your business plan should be the following:
Cost of selling each pack of food, per meal, and per location
Grocery list and cost of each ingredient
Other necessary costs, such as gas, electricity, and labor
Labor expense for your staff if you need one, such as a part-time assistant for delivery and cooking
With a weekly business and meal plan, you'll also be able to compare your returns each day. You can determine if you may be going negative or if there's still a continuous opportunity for growth.
Conclusion
A food delivery business is the perfect business option for those who prefer or may need to work from home. It is perfect for such as stay-at-home mothers. The same also holds true if you leave near the central business district, where the nearby offices are your possible market.
Online homemade food delivery will garner the same power and vigor to be the next big investment niche just as its predecessor (food delivery) is. The big guns having this industry in their sights, augurs well for both the future of the food delivery industry and home-makers to earn an extra buck.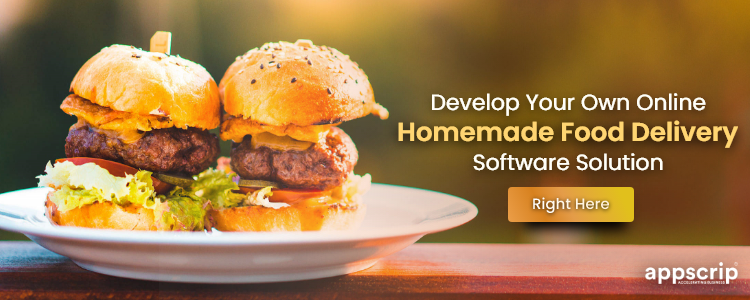 With an Engineering degree and a Diploma in Management under my belt, I worked for 16+ years in the automotive industry with various manufacturers. But my passion for writing was overwhelming, which I turned into a career. I have been writing for more than 10+ years and mostly in the IT domain. I am sure you will find the 300+ published blogs of mine in here informative, exhaustive and interesting.