Online Kirana Store App, a new addition to the vocal for local movement, where local meets global.
In India, customers don't just prefer supermarkets and shopping malls to buy essential groceries. Their go-to option for hundreds of years has been their near and dear Kirana stores. These local stores at each locality have been easing customers' monthly shopping of groceries and other supplies.
Kirana stores, even after the eCommerce wave, have been consumers' favorite.  85% of Indian consumers still prefer local stores to buy essentials.
Let's understand why these Kirana stores are popular among the local consumers and how they still stay relevant despite the digital revolution of retail stores.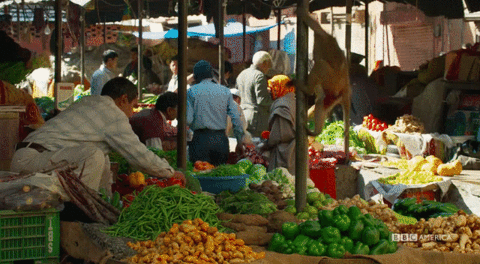 What Is A Kirana Store?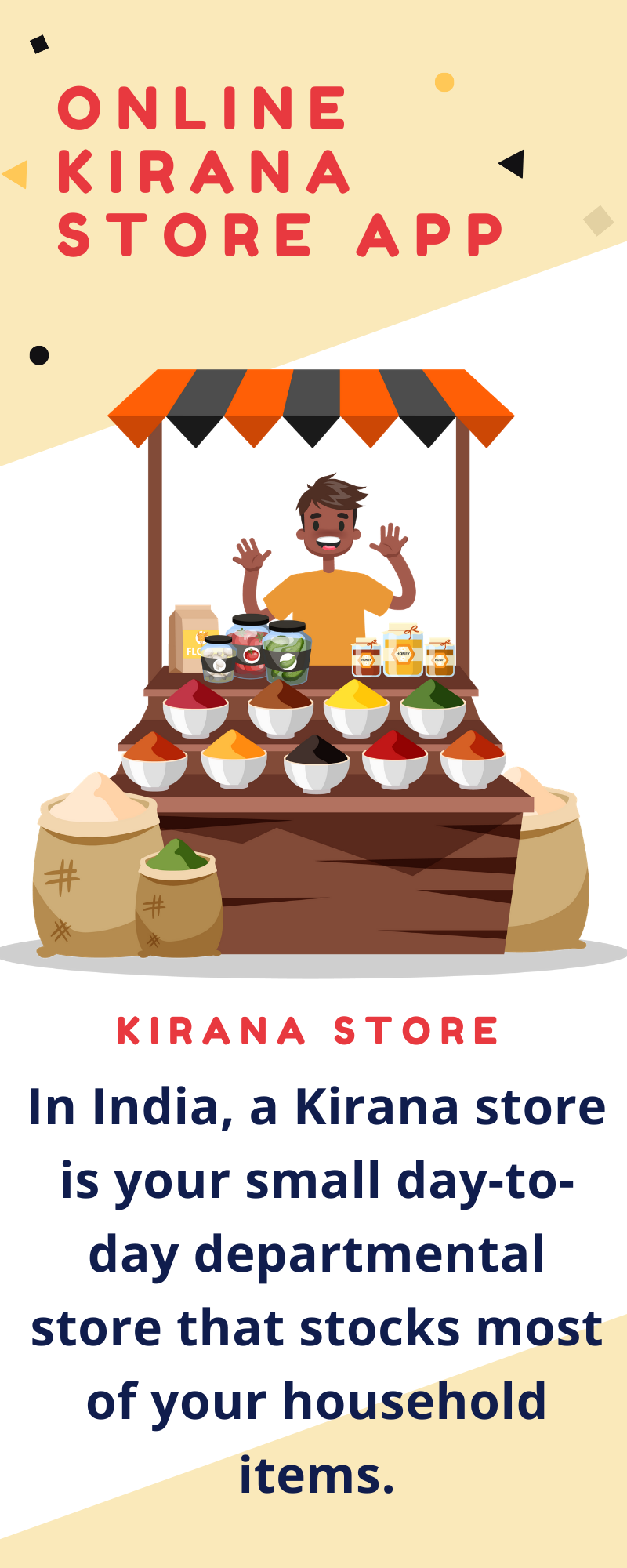 The "mom-and-pop" convenience stores in India are called Kirana stores and they are an important part of the traditional food retail system. They are typically family-owned stores that operate in fixed locations and carry both basic food and non-food items.
Why Are Kirana Stores Profitable? 
Kirana stores have stood the test of time by being relevant and reachable from the overpowering eCommerce and supermarkets. Even during the COVID-19 pandemic, these local stores have been crucial for consumers as supermarkets were shutdown.
According to estimates, there are around 10-15 Million Kirana stores in India that generate a revenue of more than $30 Billion.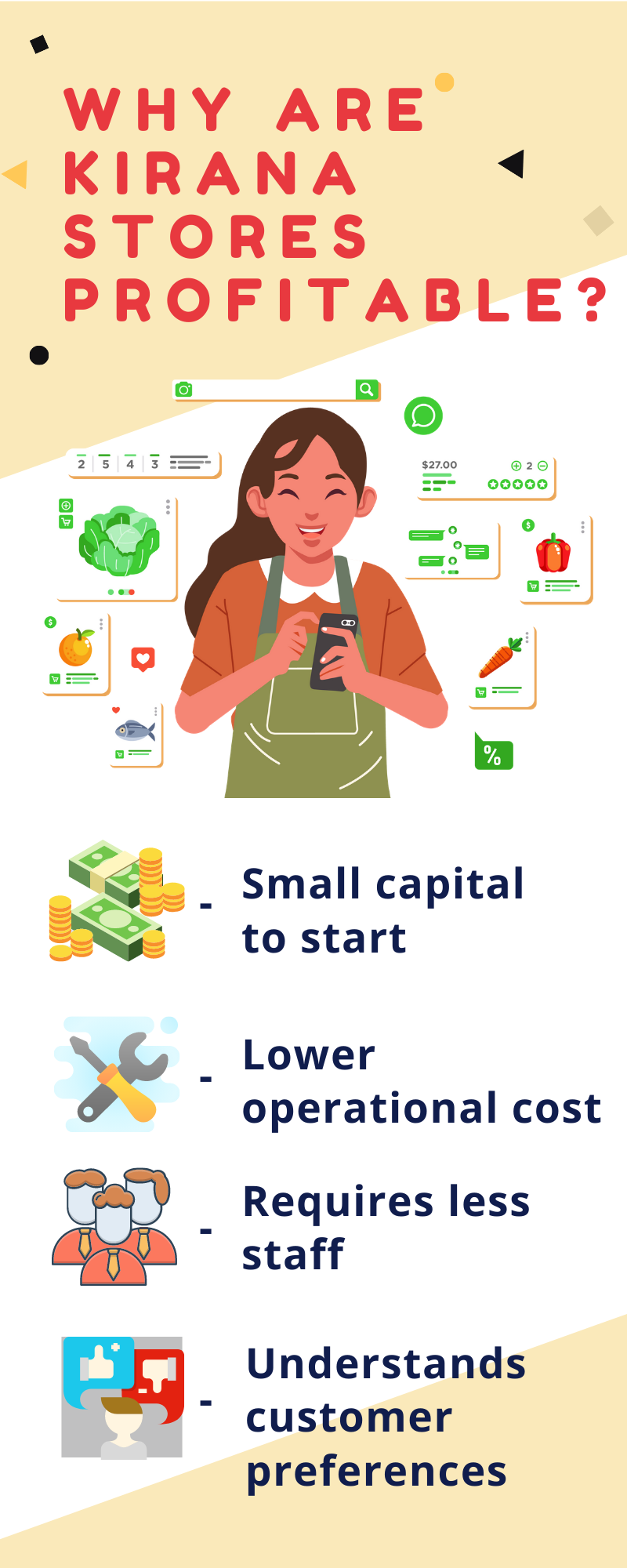 Kirana stores are profitable because: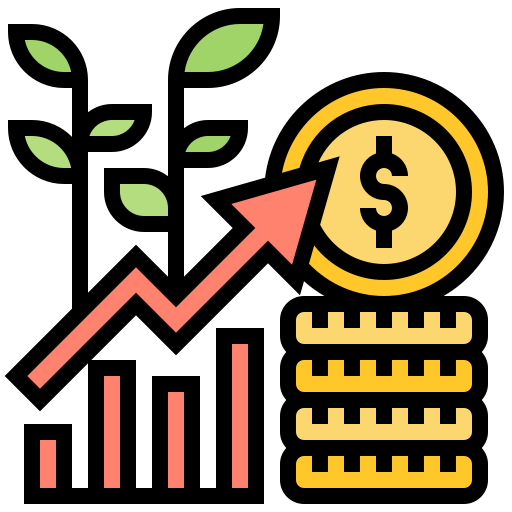 – Small capital is required to start a store.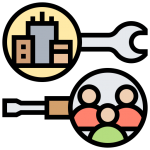 – Operational cost, maintenance cost, and rental cost are low because the stores are small in size.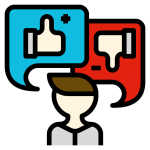 – They have a better understanding of customer preferences and buying patterns.
– Account keeping and staff maintenance is not a complex task.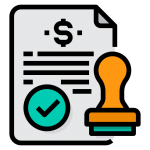 – They can regulate the merchandise as per demand and season.

How to Start A Kirana Store? 

Choosing A locality
The locality you choose to start your store has the potential to make or break your business.
Every area has its own unique customer base with different age groups. You need to track their regular needs and stock products in demand. Having commodities that are relevant to your locality like urban, rural, or semi-urban can help you boost sales.
Calculating Investments
Location, rent, inventories, along with other conveniences add up to the investments for your store.
If you are opening a small-scale Kirana store, chances are you would have to limit your choices by having lesser staff, and limited stock.
On average, a decent store investment might start from 50,000 rupees to 2 lakhs in the beginning.
Digitize Your Stores
The new wave of the digital economy and the adoption of social distancing norms has sparked the need for digital payments. Many stores are now working remotely through online Kirana store apps, where they provide quick contactless home deliveries.
Whatsapp for business has been a potent tool used by many stores to showcase catalogs of groceries.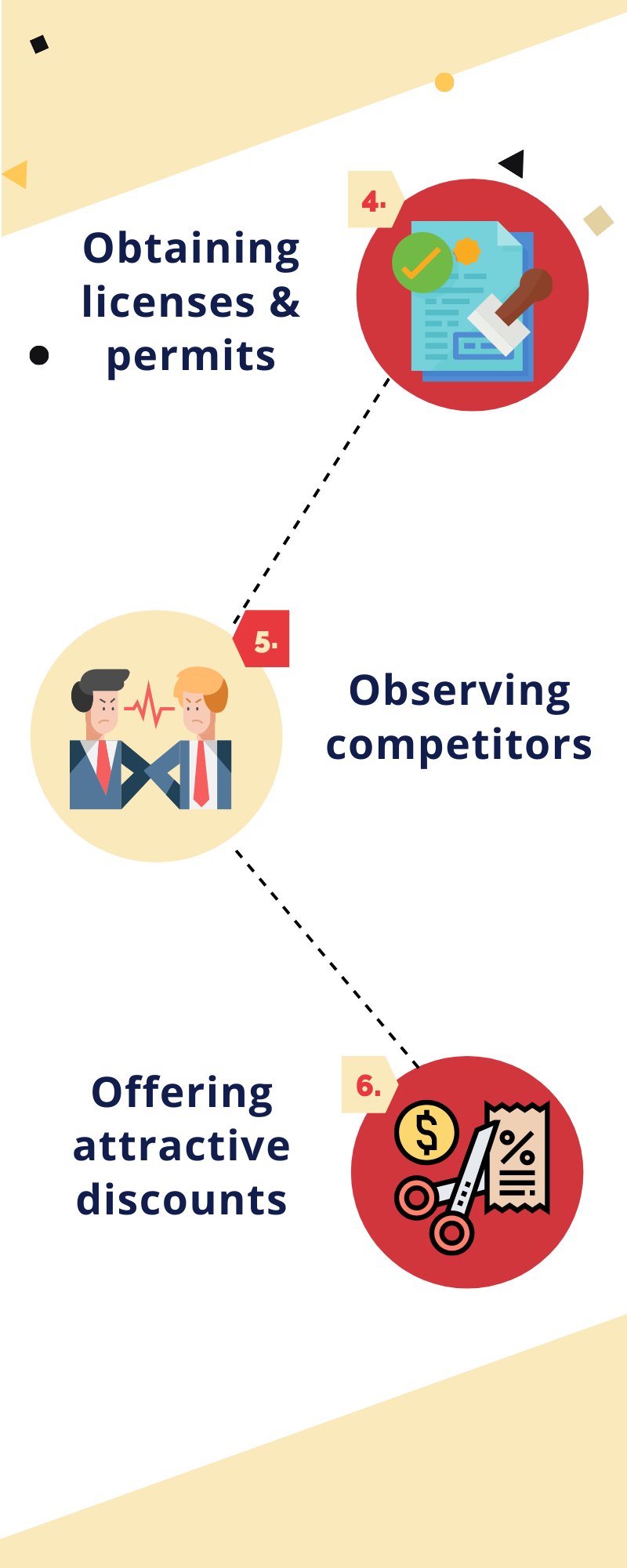 Obtaining Licenses & Permits
There are certain mandatory licenses required to open a grocery store in India. These permits include-
Shop & Establishment Registration
Food license
Entity Registration
You should also get your business registered under GST to avail of various tax benefits and avoid reverse taxation.
If your annual turnover crosses over 20 lakhs, then it becomes mandatory to obtain your GSTIN or your unique 15-digit identification number.
Observing Your Competitors
It's a good practice to understand and analyze the nearby Kirana stores in your locality to enhance your customer experience.
Offering Attractive Discounts
If you are a first-timer in this competitive Kirana world, you must come up with ways to keep your customers engaged and increase sales gradually.
Word of mouth is still the best way of marketing to relatives, friends, and neighbors.
You can print out flyers and place them in local newspapers, do mobile marketing, or put out an ad on the business pages.
Send out discounts and coupons on social media channels to attract diverse crowds.
What Is An Online Kirana Store App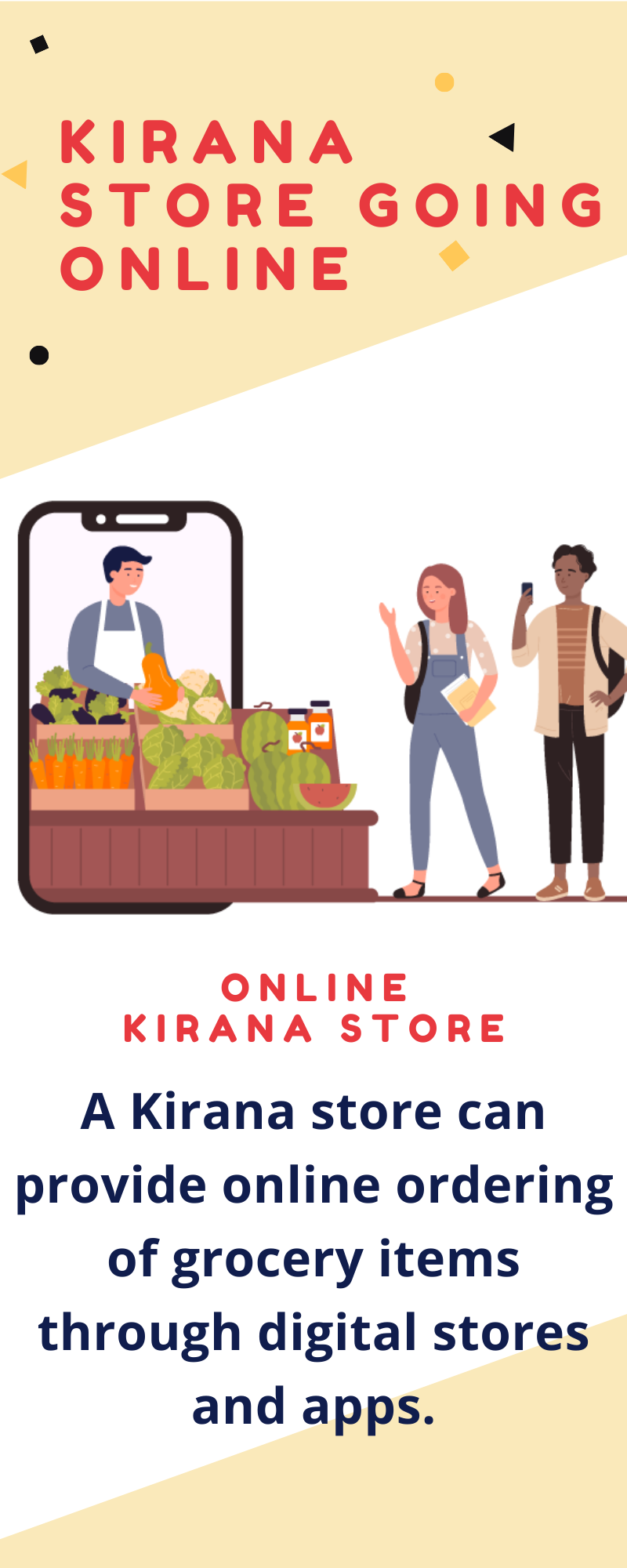 An online Kirana store app is an extension of physical stores that provides online ordering of grocery items. They are stand-alone digital websites and apps not in collaboration with eCommerce sites.
Online Kirana Store App Process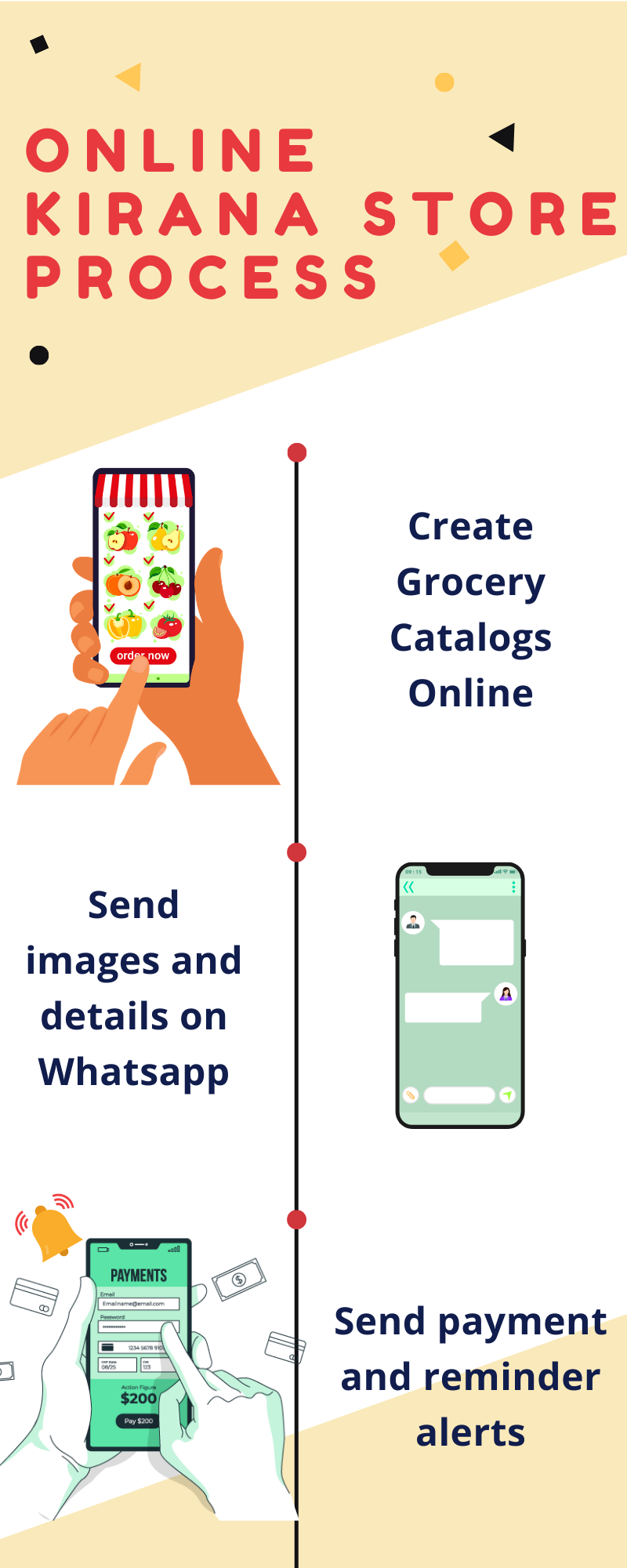 Create Grocery Catalogs Online
You can create online catalogs for different grocery items available in your stores for customers to buy.
Send Images and Details On Chats
Details and prices of products can be sent through in-app chats.
Send Payment & Reminder Alerts
You can send payment notifications and reminders within the app.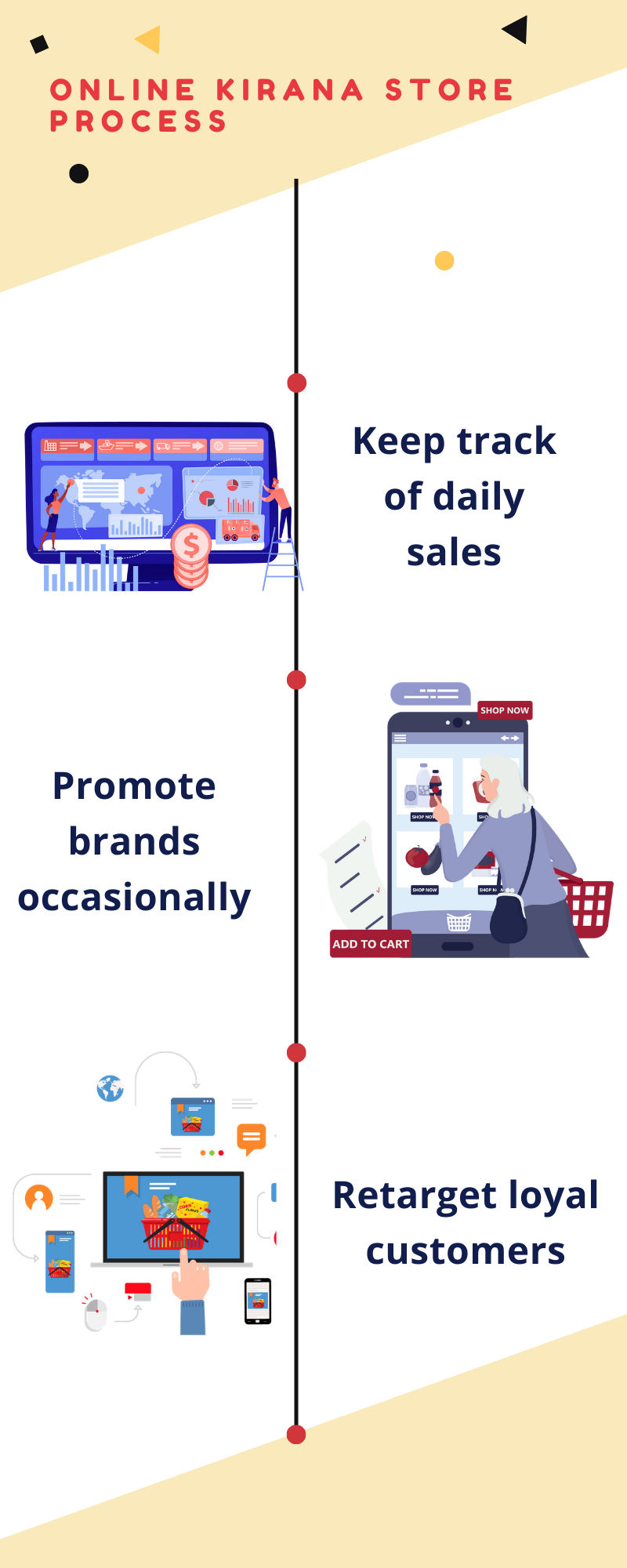 Keep Track Of Daily Sales
Using the in-built analytics you can track daily sales and improvise your marketing strategies.
Promote Brands Occasionally
You can earn extra money by promoting brands related to your store.
Retarget Loyal Customers
To establish a strong customer relationship, you can retarget loyal customers by providing offers and coupons.
Checklist For Choosing The Right App Development Company For Your Online Kirana Store App
Finding an efficient software script that bundles in all requirements of payments, seamless UI, and support can become a daunting task. A pre-built software can quickly give you a headstart to your local grocery business.
Here is a small checklist of must-haves for choosing an online Kirana store app software:

The software solution should be 100% customizable.

Service providers should assure PCI compliance for no legal issues.

The script should be robust and scalable to thousands of users.

The script must be extremely secure with SSL-powered APIs, Keychain, JWT, reverse proxy setup, etc.

Integrated with promo, referrals & marketing plan features.
What are you waiting for? Launch the next best hyperlocal online Kirana store app with us.