What do you do when you are sick and it's an effort to get out of bed and your medicines have run out. What if the doctor prescribed new medicine over the phone but you have no easy way to get it?
Fever not! Online medicine delivery to the rescue.
An online pharmacy can provide you with an easy and private way to buy prescription and over-the-counter medications, often at a more affordable price. Online pharmacies are especially convenient if you live in a rural area, do not drive, or if you are disabled, frail, or homebound. Internet technology also enables you to compare drug prices and shop for bargains.
Buying medicines online is without a shadow of doubt a hassle-free option when compared to the traditional means.
The perks of an online pharmacy are that you don't have to walk down to a medical store or wait in line for your medicines.
It not only saves time but also ensures that you enjoy additional discounts on your order.
How does an Online Pharmacy /Mail Order Delivery Work?
Most medicine delivery apps require users to upload a valid prescription using the phone's camera or from the photo gallery. Experts say this is the early stage of the online prescription drugs movement that could disrupt the health services industry.
Now that electronic medical records are commonplace, most prescriptions are transmitted to pharmacies digitally. While you may still be given a hand-written prescription called, e-prescribing. To get a prescription, you may be required to visit a clinic or via telemedicine. Your provider will then send your prescription electronically to your preferred pharmacy.
Landscape Of Online Pharmacies
The growing market of online medicine delivery is mainly facilitated by:
The Internet
Recent trends show a growing number of searches for pharmacies over the last 5 years worldwide.

Online delivery of pharmaceuticals has developed according to different models in each part of the world. This is due to diverse regulatory, economic, and cultural environments.
In the US, the online pharmacy market is mainly prescription-based, while in Europe, this segment is forming according to a nonprescription based model.
Growth Of E-Pharmacy
The report on the global online pharmacy market predicts the Global online pharmacy market to grow with a CAGR of 17.5% over the period of 2018-2024.
Factors driving the growth of the market :
Consumer experience in online purchases
Ease of mail-order trade
Distance selling
Growing internet usage worldwide
Developed healthcare infrastructure
Rising awareness among the user about the benefits of eCommerce
Change in customer behaviour with an increased demand for convenience
Increasing adoption of digital technology in the healthcare sector
North American Region
Among the regions, North America is expected to be the largest market for an online pharmacy with an increase in internet searches. If you need a medication right away, a local pharmacy is your best bet. However, an online pharmacy could offer you more cost savings and convenience. Your medications could be delivered to you directly and set to arrive on a fixed schedule. Plus, you may also be able to buy in bulk (i.e. getting a three-month supply of a medication at once).

Key factors that drive the growth in this region are:
Growing adoption of e-commerce
Increasing pharmaceutical needs
The rise in geriatric population
The US is a huge consumer of medicines, and some of that has tipped into a large epidemic of abuse.
While there are a lot of things that have to be tackled in the long and short term, helping to provide controlled doses of what patients are being prescribed is one aspect of how to tackle the problem.
Asia Pacific Region
An increase in investments and government initiatives for improving the healthcare infrastructure in the Asia Pacific region is expected to grow at a high rate in the coming years.
Online medicine delivery market in China and India have a huge potential for growth.
In India, the online medicine delivery business is becoming popular and gained a lot of interest from venture capital firms.
Changing guidelines in the regions and a rise in demand for customer healthcare products due to change in lifestyle is driving the market growth of these countries. As the industry swells, dozens of health and wellness companies are tapping the trend.
Challenges Of E-Pharmacies
Today, e-pharmacies can be accessed globally. Legislative and economic perspectives must therefore be considered throughout every country, worldwide.
The countries of operation and delivery must be evaluated.
The country of operation determines the licensing requirements and quality assurance standards in support of the practice of internet selling of medications.
Delivery must be performed in accordance with drug regulations of the country it's delivered to.
Illegitimate websites are unwilling to indicate their actual location. Hence one cannot be certain of the regulatory framework under which the online pharmacy is operating.
It is further complicated by the fact that national authorities are typically powerless beyond their borders.
Also, Read | Telemedicine Software | Inevitable Future Life Saver
Benefits of Online Pharmacies
The Customer
Online pharmacies offer the great convenience of a one-stop shopping experience directly from the comfort of your own home.
Get the medication delivered right to your door. Get them while sitting on your couch.
Online medicine delivery offers the buyer an opportunity to save big money.
Have ample supply of medications and a wide selection of prescription, over-the-counter, and pet medications.
Online pharmacies offer a price match guarantee to help consumers save even more.
Buy now and pay later programs. Customers can buy the medication they need now and pay 30 days later.
The convenience of ordering medication at any time of day including evenings, weekends and holidays.
Search medicines and look for generic alternatives.
Privacy to purchase medication online without anyone knowing about your business.
Ladies can avoid prying eyes while shopping for sanitary napkins and other hygiene products.
Sexual wellness products and contraceptives can be bought without bystanders look at you weirdly.
Some medicines are meant for private diseases that some people do not want anyone else to know about.
Reminders – You can set reminders with respect to your dosage history and never miss out on any medicine ever.
For The Pharmacies
Pharmacies can have an online presence and increase their customer base.
They can attract new customers and reach new geographical locations.
Stores can manage their inventory digitally and get helpful reminders and notifications on expiry dates.
Offer different schemes and marketing campaigns to customers.
Provide a superior level of customer service.
Advantage or refill orders from repeat customers.
Major Players of ePharmacy
Amazon's PillPack Acquisition – Disrupting Healthcare
The might of Amazon in commerce plays a massive role in how the e-pharmacy market is poised to develop. Amazon has recently purchased PillPack, an online pharmacy that provides consumers with prescription medication in prepackaged doses. It is licensed to ship prescriptions in 49 states.
Online pharmacies allow you to fill prescription medications using a pharmacy you visit online or on an app instead of in-person.
Regardless of the type of pharmacy you use, local or online, medications that are not over-the-counter require a prescription by a licensed medical professional. A pharmacist cannot deliver these types of medications without a prescription.
Sources close to the deal say it was for just under $1 billion.
TJ Parker, co-founder and CEO of PillPack says the e-pharmacy makes it simple for any customer to take the right medication at the right time.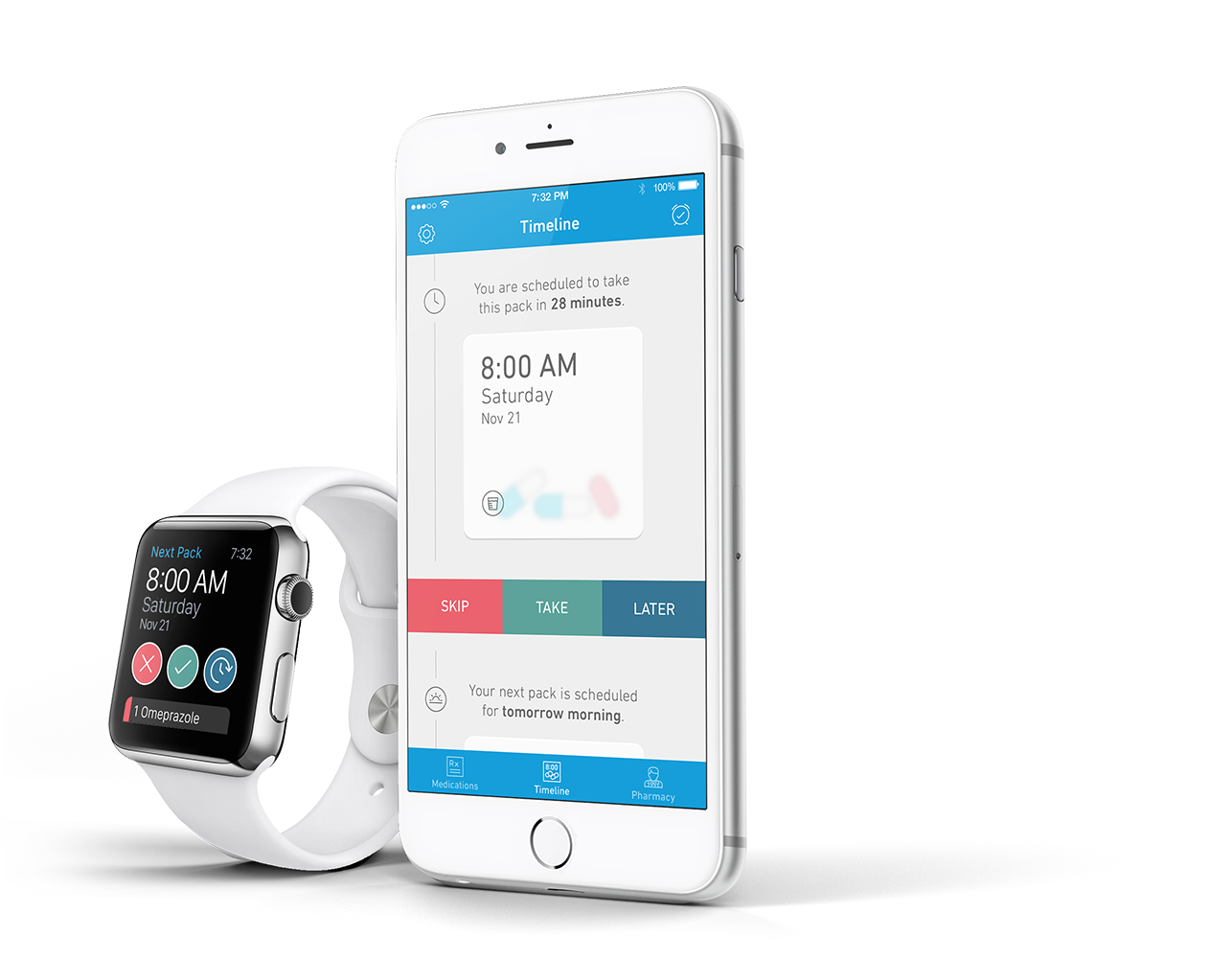 Together with Amazon, they will continue working with partners across the healthcare industry to help people in the U.S. who can benefit from a better pharmacy experience.
Alto – Redesigning Pharmacies
Getting medication to a patient requires:
Coordination between the doctor who writes the prescription
An insurance company that provides coverage

Pharmacy that ultimately hands over the drug
Each of those layers introduce opportunities for errors and delays. This is one reason that a third of all prescribed medications are never picked up.
While pharmacies have traditionally played a passive role in the medication fulfilment process, Alto Pharmacy has been working to transform the industry with a customer-centered approach and an engineering mindset.

The company streamlines the prescription procurement process and offers digital tools to further improve the experience of everyone who plays a role.
It starts with patients, who can consult with Alto's support team seven days a week and get prescriptions delivered to their door for free through its mobile app. The company's AltoMD solution also extends to doctors and automates time-consuming prescription management tasks.
"We realized early on that pharmacy is a really broken experience for the patient. At the same time, none of the incumbent pharmacies really have the mindset to think of themselves as a product. We wanted to apply a product-focused mindset and start with the user experience, and we'll just continue to prioritize the user experience going forward." ~CTO, Jamie Karraker
Well Pharmacy – Launches Online Prescription Service App
More than 5,000 patients have signed up to Well Pharmacy's prescription delivery app since it launched last August. Volunteers are able to order both repeat and one-off prescriptions through the app, with a pharmacist on hand to answer any questions.
Patients will not be charged for delivery of medicines ordered via the app.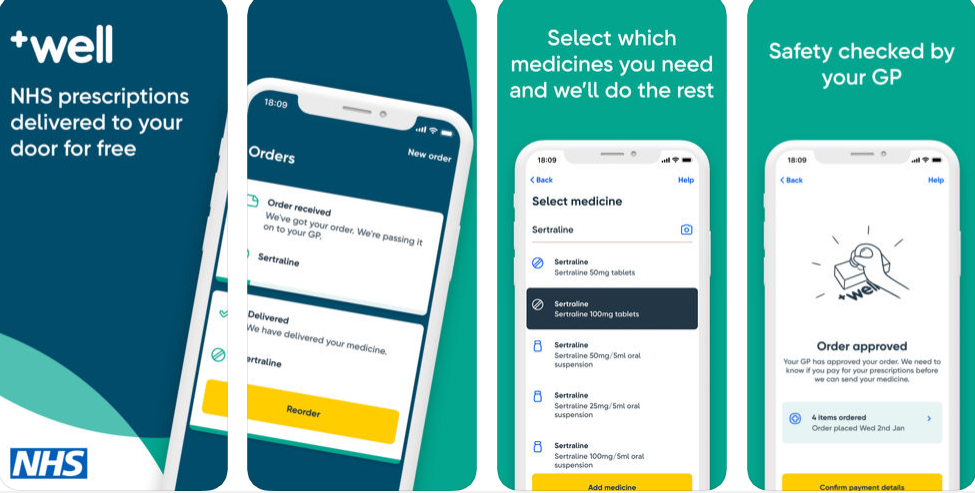 Well's Dan Sheldon said they are building what they call internally a 'digital pharmacy'. Using this technology they hope to improve the experience in stores. Dan's vision is not to have digital customers or in-store customers, but more customers, with more choice.
The number of people signing up for the app is overwhelming he adds.
"That's like adding a new pharmacy for us in a matter of two months."
Netmeds – An Indian success story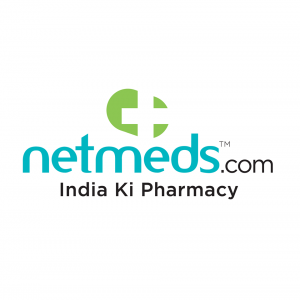 NetMeds is an Indian online medicine delivery marketplace. The company has seen double-digit growth rates month-on-month since inception.
Buying medicines online was a totally new paradigm shift and they had to convince and educate consumers to adapt it on how to best utilize it for their ultimate convenience and benefit.
The prescription requirement is a new concept to many customers. By requiring a prescription, Netmeds is encouraging many people to see a doctor, often for the first time in a long time.
The portal also offers generic alternatives for every medicine ordered. Value-added services like automated refill reminders, loyalty programmes, expense analytics, a digital copy of prescriptions, are unique.
Data analytics allows the company to predict demand with accuracy.
It enables them better their inventory management and making sure stocks are available to fight challenges such as changing seasons and epidemics through early warning indicators.
---