Europe is among the top three ecommerce markets in the world, along with China and the US.
It houses major online retailers like Ikea, Zalando and Otto. The biggest ecommerce companies in Europe are mainly found in the Western regions.
Western Europe dominates the European ecommerce industry, and accounts for 68% of the total turnover of the European online retail. Malta is a fast growing market, in this blog we take a look at the top online shopping apps in Malta.
While taking ecommerce into consideration in Europe, you cannot afford to ignore major ecommerce companies existing outside Europe, such as Amazon or Walmart. And then you have the Asian powerhouses like Alibaba and Shopee. But Europe definitely has a lot to offer.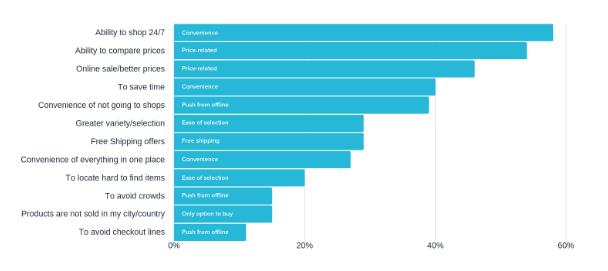 There are online retailers like H&M and Ikea who have created a niche for themselves in several countries across Europe and several other nations. But there are also ecommerce companies that have a mean reputation in their home market.
But these do not command a similar reputation with other European consumers like Systemato founded in Malta in 2011.
Online shopping apps market in Europe
High levels of digitalization and purchase habits induced by the COVID-19 pandemic are drastically changed online shopping. Consumers nowadays buy using mobile devices more often than they did before the pandemic.
In 2022, over half a billion people shopped on the internet in Europe. In Europe the retail ecommerce revenue in 2018 was $295.9 billion and is expected to grow to $569.2 billion by 2025. New consumers majorly constitute the mobile audience. Mcommerce or mobile-commerce has become an important ingredient to success of online sales.
Online stores and marketplaces remain the main touchpoints for online shopping. People spend astounding amount of time on social media nowadays. Therefore it's not surprising that social media platforms have begun selling products via the social media (called social commerce). Purchases on social media has gone up by 60% in Europe now.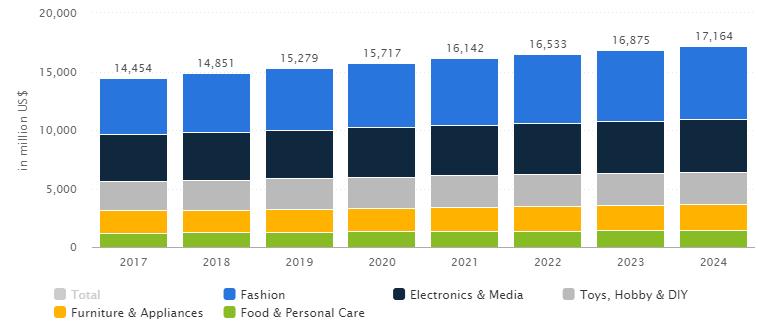 Online Shopping Apps In Malta
The unprecedented utilization of online shopping apps in Malta, has caused many global brands come up in that space. However, Malta has also made way for giants like Amazon to operate from within its islands.
Among such Maltese online shopping apps, only a few have made it to the top in recent years.
Let's take a look at the top 5
AliExpress

Launched in 2010 by Alibaba Group in China as a revenue-based funding platform, AliExpress is an online retail service offering products to international online buyers.
AliExpress hosts websites in English, Spanish, Dutch, French, Italian, German, Polish, Turkish, Portuguese, Indonesian and Russian languages. All other customers are automatically served in English.
By 2021, the company had raised about $72 billion in revenue and has 150+ million buyers. AliExpress plans to increase its cross-border clientele to 30 million by 2030.
Lidl was established in Germany as an international discount retail chain in 1932. It operates over 11,000 stores across Europe and the US. There are Lidl stores in every member state of the EU including Malta.
Lidl was founded by Josef Schwarz as a general food wholesaler. But his son Dieter Schwarz later on began to focus on discount markets, larger supermarkets and wholesale markets.
Lidl delivers products through its highly-connected network of local stores via a mobile app. As an increasingly popular international delivery platform, Lidl has raised about $59.95 billion.
In 2018 Lidl introduced a loyalty card to be used in their supermarket called "Lidl Plus" via an app. The app is available in most European countries Lidl operates in. They offer generous discounts on in-house products and those offered by their partners.

Lyst is a global fashion search engine that connects millions of global shoppers with items from over 12,000 designers and stores. It was launched in London by Chris Morton, Devin Hunt and Sebastjan Trepca in 2010.
In October 2013, it was included in UK's Future Fifty list. This list comprises of UK's 50 most successful companies.
The company has raised about $55 million from Series B and C funding rounds. Lyst has also received additional funding from DFJ Esprit, Accel Partners and Digital Sky Technologies.
Lava offers rewards those shopping for 19 brands in over 57 outlets. Hence it augurs good if you're a shopaholic, a foodie or a techie to be affiliated with these brands.
Lava Rewards is a rewards program which allows you to collect and redeem points from a total of 57 outlets across Malta. The points can be earned when you visit restaurants, fashion stores, buy insurance or toys, gadgets and many more.
The process of issuing and redeeming points happens instantly. Therefore clients can treat themselves regularly or continue collecting points for a special occasion.
In 2020, Atlas Insurance joined Lava Rewards to become the first service-based company to be a part of a rewards program. Atlas customers can sign up via the Lava Rewards mobile app or website while the collection and redemption of points is instant.
ASOS is a British online fashion and cosmetic retailer founded in 2000 in London by Nick Robertson, Andrew Regan, Quentin Griffiths and Deborah Thorpe.
The website sells over 850 brands as well as its own range of clothing and accessories. Initially ASOS introduced their own label for women's clothing. Then they went onto launch a marketplace for boutiques, vintage collectors, individuals and designers to trade from virtual market stalls.
The total revenue earned by the company till date is $4793 million. ASOS launched a campaign on social media encouraging users to upload videos of purchased ASOS products. More than 3 million people went on to upload videos worldwide.
Why should we establish an Ecommerce Platform?
The pandemic showed us the importance of the ecommerce industry. People don't have time. Hence now entrepreneurs are looking to have online stores so as to reach people wherever they are.
Physical stores expect people to come to them. Hence online store have one purpose – to drive traffic to their online store and to better their by offering a multi-channel experience.
Lower Operating Costs
It's not too expensive to set up an e-commerce platform. These services make it easy for entrepreneurs and businesses to start an online store with everything from an attractive, mobile-friendly site to taking payments to managing inventory and shipping.
Improved customer experience – 24/7 service
An ever-growing number of consumers are shopping online. Your site will provide customers with the convenience of shopping 24/7. Personalized apps allow customers to examine the merchandise up close and chat with your staff if there is livestreaming on offer.
Track Customer Behavior 
The beauty of e-commerce platforms is the amount of information a business can harvest about their customers, thanks to web analytics. You can track where they come from, what they buy and what will help to optimize your online store.
Reach Expansion
Online shopping apps allow the company to compete against much larger competitors. They can expand their geographic reach much beyond communities in your region, the whole country and foreign markets.
Conclusion – Online Shopping Apps In Malta
It's best not to get bogged down trying to create a complex website featuring thousands of products. Start with a free or low cost ecommerce site to engage with customers. Technology allows you to experiment quickly and economically.
Resolving the issues of the target audience is key to developing a popular new age online shopping app. Entrepreneurs must create an impressive brand identity, along with other necessary features. These will ensure high demand for your online shopping app.
The top online shopping apps in the US are Walmart, Amazon, eBay and many more. If you are considering online development of ecommerce apps, look for able agencies with necessary skills. You can leverage our online multi-vendor ecommerce marketplace platform, 'Shoppd'.
Shoppd is one of the best cloud solutions for online shopping, inspired by apps like Ibotta, Amazon, Flipkart along with several others. Our software has Progressive Web App (PWA), an Android app built in Kotlin, and an iOS app built in SWIFT5.
It is a nuanced software solution which will drive the much needed digital transformation and have a positive impact on consumers worldwide. Furthermore, take your online shopping apps business to the market with our software solution and cater to the new age shoppers.
Our online software solution consists of a website, an app, and an admin panel for overall monitoring.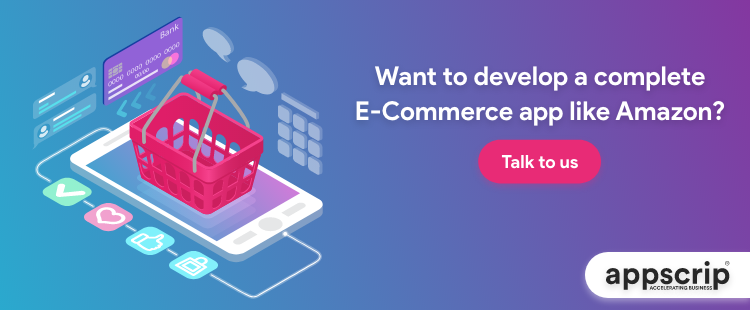 After an Engineering degree and a Diploma in Management I devoted 16+ years working in the automotive industry. My innate skill and extreme passion in writing, encouraged me to adopt it up as a profession. I have been writing for more than 10+ years in the software industry. The 400+ blogs I published are informative, exhaustive and interesting to a professional and causal reader.