OnlyFans is on the verge of changing its rules on posting content on its platform. Are you looking for an OnlyFans alternative?
The world today is a content creators' platform. The rise of influencer-driven platforms has changed the business & revenue models of social media once for all. One major player among the social media platforms that has quickly risen to the epitome of success is OnlyFans.
Whether you are thinking of increasing your revenue stream or looking out for a side hustle or a full-time career as an influencer, there are plenty of websites that are OnlyFans alternatives.
To support your strong fan base and aid in your content creation, check out the best OnlyFans alternatives that can give you the same level of success with better opportunities to earn.
JustFor.Fans
JustFor.Fans is an adult blogging platform and marketplace. The userbase is split into two broad categories: Creators and Users. Its main appeal comes from purchasing monthly subscriptions to adult models' feeds and keeping tabs on their photos, videos, and more.
This site makes it a fantastic OnlyFans alternative for both fans and models, by offering a more comprehensive adult experience. Justfor.fans has a fairly straightforward interface. It lets the viewers watch performers' cams, purchase clips, order items from stars, pay for sexting, buy access to performers' Instagram or Snapchat, and more. It also lets users filter for models based on gender and genres, encouraging user exploration on the site.
Additionally, JustFor.Fans is not as strict with kink bans as its competitors AVN Stars and OnlyFans (Hypnosis porn, however, is still banned). The site also boasts quality-of-life improvements for models and subscribers.
Patreon
Patreon is a US-based membership platform that provides business tools for content creators to run a subscription service. It helps creators and artists earn a monthly income by providing rewards and perks to their subscribers.
The company recently raised $90 million in September 2021 and is valued at $1.2 billion.
It provides a unique opportunity for creators to provide exclusive content to their fanbase. Creators have to choose a subscription plan called Bronze, Silver, and Gold.
Patreon takes a 5% commission on pledges. As of May 2017, the average pledge per patron was around $12, and a new patron pledged to a creator every 5.5 seconds.
Read More: OnlyFans App | Intimate Porn Making $$ For Its Performers

FanCentro
This is OnlyFans alternative is a free platform for all creators with a similar subscription model as OnlyFans.
Fancentro has many revenue streams and choices for creators to publish content. Creators can interact with their fan base through DMs, pay-to-view Feed, Live Streaming, and a Clip Store.
This platform is a boon for adult entertainers who need one-on-one influencer coaching and they provide 75% of all sales and payouts every week.
IsMyGirl
Ismygirl stands right next to OnlyFans in terms of competition. With 24 million registered users and 450,000 content creators, these sites have generated around $725 million.
They are observing about 200,000 new users every 24 hours and 7,000 to 8,000 new creators joining every day.
They have similar features of personalized messaging, exclusive and paid post features as OnlyFans.
In terms of monetization features, they have more than 10 different ways to monetize your content and creators receive a nice 80% of all revenue generated (70% from live streaming), paid out twice monthly.
LoyalFans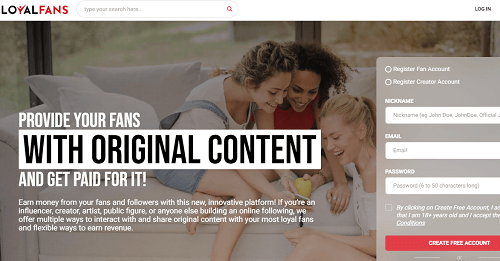 On this OnlyFans alternative creators can share text, photos, clips, GIFs, and audio content, and admirers can get stuff through text for a charge.
Creators receive 80% of each sale, with payments twice per month. It also has a referral program with a 5 percent bonus on payments.
LoyalFans offers monthly subscriptions for content creators with various benefits.
Final Thoughts
In recent news OnlyFans owners to attract more investors are imposing new rules and regulations on the adult content posted by creators. Artists are worried whether they will be axed of their earnings and be banned.
Apart from being an adult subscription site, OnlyFans has successfully disrupted the social media market. Their platform has turned out to be a boon for millions of creators. It's time for entrepreneurs of influencer-driven social media platforms to leverage this opportunity to acquire more creators.
Fanzly is a premium content subscription service that streams content from various genres like intimate content, physical fitness, music, and has a similar business model to the OnlyFans app.
This OnlyFans alternative includes top-notch features like an interactive feed of celebrities to watch content. Creators can upload videos, photos, and earn money through a subscription model.
Creators can even set subscription prices, earn from exclusive messages, and also get tips from subscribers.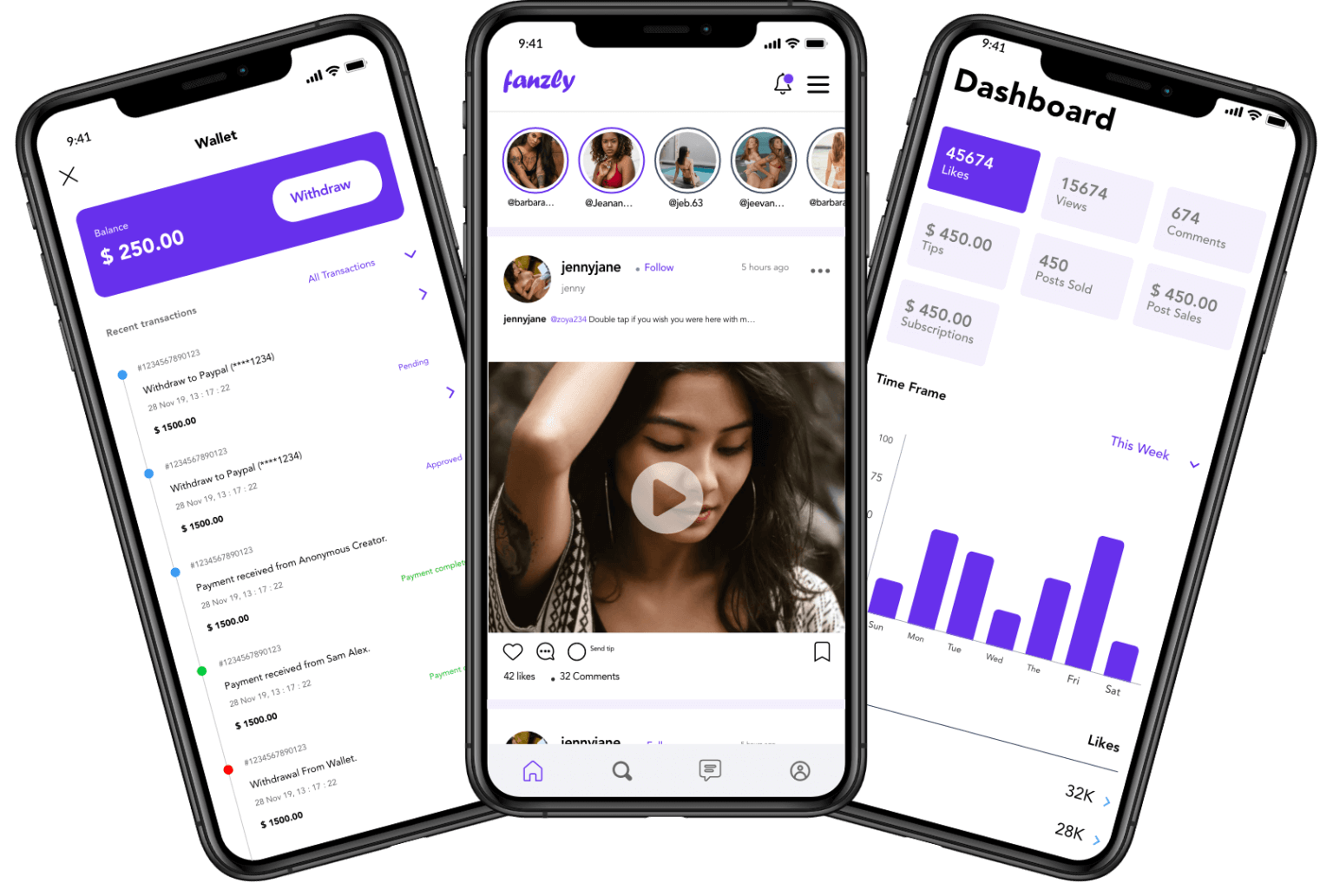 Some of the top features include:
Price-locked exclusive posts
Individual subscriptions to creators
Video calling and video shoutout from creators
NSFW enabled posts
Inbuilt CRM tool for creators
Livestream feature
Seamless billing process
Unique Fanzly wallet
In-built Stripe payments
In-depth dashboard
Watch Fanzly Demo Here.