OnlyFans does not have an iOS or

Android

 app due to the kind of content that is hosted on their platform.
Google play store and Apple app store do permit such entities to release an app which they consider unsafe. Therefore even if OnlyFans creates an app (OnlyFans App Development) they will not be allowed post their app on these platforms.
The App Store has rigorous review guidelines and accentuates safety of its users. Every app that is submitted to the App Store is manually reviewed by their review team.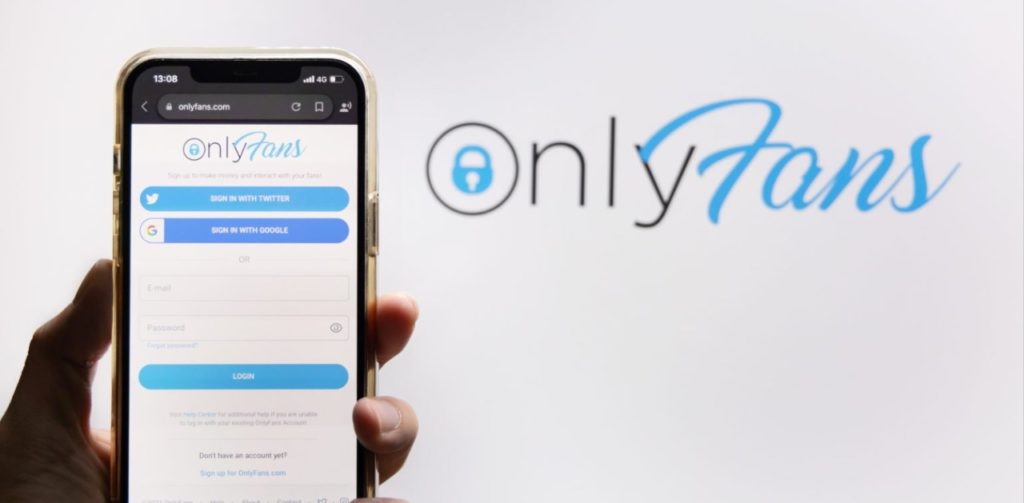 That is why there's no official OnlyFans app on the App Store or Google Play Store. But OnlyFans can be accessed via their website's URL on a browser (Chrome or Safari).
App Store Review Guidelines
If OnlyFans goes ahead and develops a mobile app, during review the app would be found violating section 1.1.4 of the guidelines, and it will be rejected.
The section 1.1.4 states:
Overtly sexual or pornographic material, defined as "explicit descriptions or displays of sexual organs or activities intended to stimulate salacious rather than aesthetic or emotional feelings." This includes "hookup" apps that includes pornography or be used to facilitate prostitution.
Google Play Store also promotes a safe and courteous platform that does not tolerate inappropriate content.
Inappropriate content is prohibited on the Google Play Store, therefore any app similar to OnlyFans app will be rejected by their review team as well.
Google Play Stores Take On: Sexual Content and Profanity
We don't allow apps that contain or promote sexual content or profanity, like pornography, or any content or services intended to gratify sexually. We don't allow apps or app content that seem to promote sexual acts in exchange for recompense.
Content that contains nudity may be allowed if the primary purpose is educational, documentary, scientific or artistic, and is not gratuitous.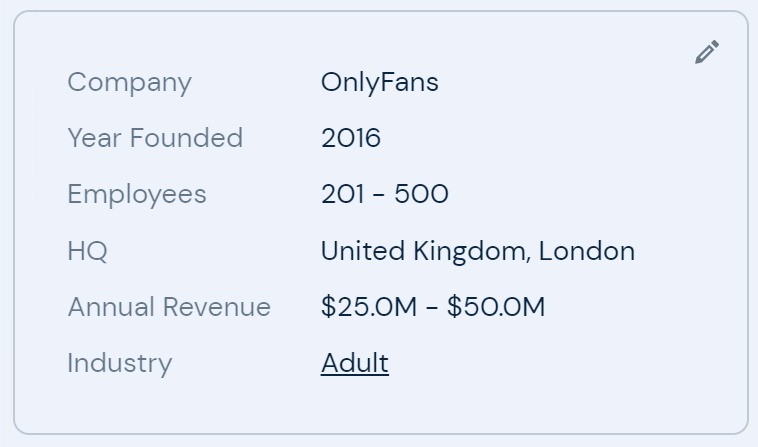 If an app violates this policy it will not be allowed on the Play Store. But if the content is deemed appropriate for any particular region, it would be made available to users in that region. But it will remain unavailable to users in other regions.
As of now their 192 million viewers don't seem to mind using the platform on a browser.
As OnlyFans will not be accepted on the App Store and Google Play Store, there's no point in them trying to develop a mobile app.
Other Reasons Why OnlyFans Have No App
OnlyFans website pays creators, but takes a cut from them for the remuneration they earn. As the website involves payments, if they have to upload their app on App store or play store they would have to give commissions to Apple or Google for every payment.
As OnlyFans do not want such a drain on their revenue, they decided against having an app. OnlyFans also finds it easier to push updates here. In an app the user would have to download new features, which is not so the case here.

What is OnlyFans? (OnlyFans App Development)
OnlyFans was launched in 2016 as a subscription-based social media platform for users to sell and/or purchase original content. There are also live-streams that viewers can watch via a monthly membership/subscription. Content was mainly created by content-creators, fitness trainers, YouTubers, and models to monetize their work.
When the COVID-19 pandemic struck, the platform saw a sharp increase in users as clubs and venues closed down and its workers looked for other sources of income. Hence sex workers and entertainers began stripping in front of the camera with the intent redeem them online via OnlyFans.
The subscription-based platform has since then sky-rocketed with a galaxy of content uploaded by artists, entertainers, sex workers, and others to monetize their art.
Who uses OnlyFans?
When other sites denied access to adult industry, OnlyFans went on to become a cache for all things adult. Many celebrities capitalized on OnlyFans, selling content that's NSFW and not available elsewhere.
As of now, OnlyFans is for porn what Patreon is for art, Spotify is for music and Substack is for writing. Rather than work through a hoard of agents affiliated to studios and distributors, adult entertainers now sell their content directly to customers and OnlyFans taking a 20% cut.
When marked as an adult site, users will post NSFW videos and photos, which are protected by a paywall. Access to the content is provided when an individual pays a monthly/yearly subscription fee.
How You Can Earn On OnlyFans?
Creators can also charge a minimum of $5 for tips or paid private messages. Those having a large and loyal subscriber base can significantly boost earnings in this manner.
Your earning depends on the quality, quantity and frequency of the content you upload. The more you post, the more you earn. And the longer your fans could remain loyal to your profile.
Online sex workers have declared difficulty to earn off OnlyFans. It's more like any other social media platform when it comes to earning followers. It's rare for someone to grow thousands or millions of subscribers/followers quickly. One must produce quality content on a consistent basis for weeks, sometimes even months before their account becomes lucrative.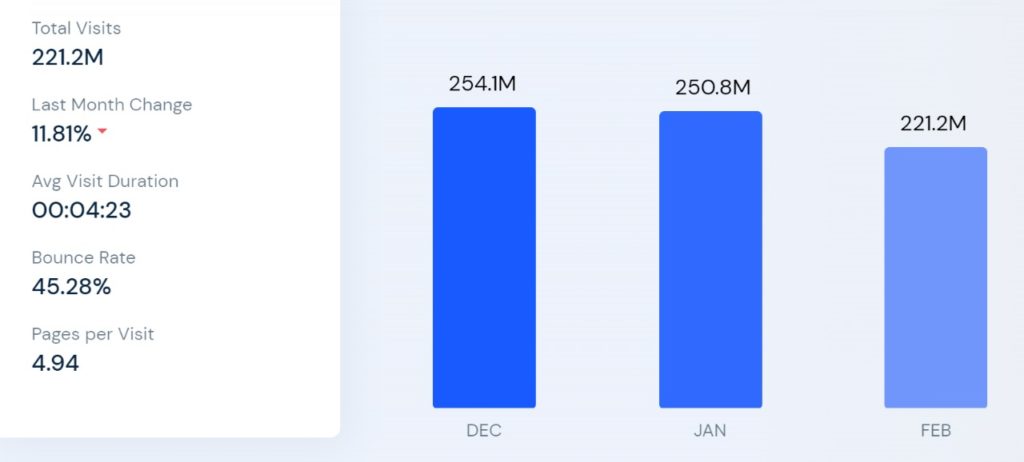 Miss_Swedish_Bella, or Monica Huldt is a top-earning creator on OnlyFans, charging $6.50 for a monthly subscription and higher for curated work sent through private messages. Huldt garnered 1,100 subscribers and earned $100,000 in the past twelve months on OnlyFans.
She initially had a large following on Instagram after which she forayed into OnlyFans as there were better opportunities to monetize the work she was doing. Most of her followers followed there. To earn a six-figure income she works seven days a week.
How To Go About OnlyFans App Development
You can get OnlyFans on your homepage as an App icon by going to the website on Safari and adding it to your home screen. You can then add OnlyFans to your homepage on an iPhone.
However, if you're using an Android device, you won't be able perform the same, as "Add to homepage" isn't available.
Conclusion – OnlyFans App Development
There's no reason why OnlyFans should develop a mobile app because it will be rejected by the app stores.
There are some social networking apps that contain inappropriate content that are allowed on the app stores, but they are not primarily adult sites. Moreover, users on these sites can mark their posts NSFW or sensitive.
As OnlyFans is adult-oriented containing inappropriate user-generated content with an intent to earn, it won't be allowed on the App Store or Google Play Store.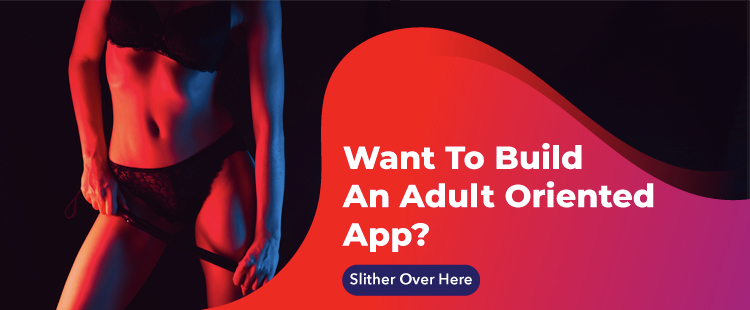 With an Engineering degree and a Diploma in Management under my belt, I worked for 16+ years in the automobile industry with various manufacturers in various capacities. But my passion for writing was overwhelming, hence I turned that into a career. I have been writing for more than 10+ years on various domains including the IT industry. I am sure you will find the 200+ published blogs of mine in here informative, exhaustive and interesting.