The rise in popularity of OnlyFans has got a lot to do with people getting stranded in their homes during the Covid-19 pandemic. During this period, to ward of ennui, they searched for entertainment and means to earning. Last year OnlyFans was ranked 47th worldwide.
OnlyFans was founded by British born Tim Stokely in 2016 with the aim to assist content creators and artists in "monetising their abilities/content and to develop a satisfying relationship with their fanbase."
When London-based OnlyFans application was launched, this rookie video and social site allowed adult performers to generate revenue sitting in their homes. "Content creators" (mostly porn stars), registered themselves on the platform and provided content to clients (or "fans") for a subscription fee. The performer received 80% of what they charged their clients.
Introduction: OnlyFans Business Model
OnlyFans has changed the face of adult entertainment, and opened a new vertical for content creators, influencers, and celebrities.
OnlyFans proffers creators the odds of making a windfall. In 2019 OnlyFans represented 60,000 creators and 7 million registered users.
Today, it encompasses over 170 million registered users, and one million creators – making it a hugely popular goldmine. Here we take a look at the OnlyFans business model to better understand how the platform has become such a massive success for content creators.
How OnlyFans Started
From its inception, OnlyFans primarily targeted by sex workers to help them make money. OnlyFans business model is controversial because it allows creators to upload any kind of content, including porn locked behind a paywall.
Some celebrities direct their followers to OnlyFans, with the promise of exclusive content in exchange for monetary benefits.

Who Uses OnlyFans?
OnlyFans is used by trainers as well as writers, artists, and chefs to monetise their abilities and content. In addition, sex workers and amateur pornographers upload videos and images and interact with their fans directly. Despite the huge fan following of OnlyFans accounts and subscribers, most creators have a small number of subscribers.
OnlyFans is similar to Patreon, although a key difference is that OnlyFans offers a free tier and receives free content. But then, Patreon prohibits adult-oriented content.
OnlyFans proposed to be a platform where adult content creators could publish content and earn money. This was basically because their fans wanted exclusive stuff that sites like YouTube and Instagram wouldn't entertain.
OnlyFans Business Model (And What Sets It Apart)
OnlyFans business model is straightforward and it has a unique content-sharing platform in comparison to other social media platforms or adult entertainment sites. OnlyFans provides a platform for creators to publish exclusive content and place it behind a paywall.
60% of a creator's audience checks out and interacts with each new post. This makes the possibility of earning on OnlyFans amazing.
For a set subscription fee users can access this content. OnlyFans creators earn money based on the subscription charges, and fans have access to exclusive content.
In this blog we let you discover how content creators from various fields monetise their content and build profitable businesses via OnlyFans. Learn the ins and outs of the platform in detail and make the most of this informative guide.
Here's how the OnlyFans business model works:
Subscription-Based Entertainment
OnlyFans business model is similar to Netflix and Hulu rather than other social media platforms. In here, to access content, users have to pay a subscription price and then are able view what they have paid for.
Almost 66% of all creators charge between $5 and $15 and 82%  of the creators charge under $20. This trend has continued, which has a huge influence on the average income of all creators.
To earn additional income, creators can also set up to receive tips and also avail paid private messages that begin at $5. With all such possibilities of monetisation, the platform's top earners ensure to rake in millions.
The advantage for users is, they pay only for the content they opt for (content of certain creators) and hence are not paying for what they don't view.
Two-Way Private Communication With Content Creators
OnlyFans is popular over other adult content websites, because subscribers can also communicate directly with their favourite creators via private messages.
Fans can use this opportunity to make special requests from the content creators. The creators too may oblige as they are aware that the user will pay for such exclusive, personalised content.
This is how OnlyFans developed their USP. There are hordes of adult entertainment sites out there, but exclusivity and direct communication is only possible on OnlyFans.
Content Creators Can Set Their Own Terms
Success of the OnlyFans business model is due to its non-exploitative, commission-based framework. While other online adult entertainment platforms does not strive to monetise the efforts of the creators suitably.
Unlike other social media platforms creators can make money on OnlyFans. Creators can upload content on their volition and earn as per the effort they put in to it. Over and above OnlyFans allow explicit content.
Creators can post exclusive content and place it behind a paywall. Now users need to subscribe to the content by paying a set fee. This is a win-win situation for both, as the content creator is paid for their efforts and the user pay for exclusive content.
Now content creators are paid directly for their content and have the liberty to set a price themselves.
Security and Privacy Policy
OnlyFans has a strict privacy policy that showcases their concern, well-being and respect for creators.
OnlyFans ensures that content shared by the creators can never be shared outside the platform. If any user tries to take a screenshot or record a video of the content, the user profile will be banned and then they would not be able to access the site again.
This is similar to Snapchat wherein  the platform ensures their content has limited reach outside of it.
Exclusive Live Content
OnlyFans has even gone ahead and allows posting uncensored pictures and videos. Creators can live stream and followers can watch a creator perform in real-time. This kind of exclusivity is not provided on any other platform.
Google delivers highest traffic to OnlyFans, while, Twitter – 9%, YouTube – 6%, Instagram – 5%, and Linktree – 5% are responsible for good number of visits.
How OnlyFans Generates Revenue
OnlyFans revenue generation method is via a subscription service. Users pay a set subscription price to view the content of a certain creator. OnlyFans takes 20% of the amount charged by the creator while the content creator earns the rest.
OnlyFans creators can choose to set their subscription price based on the limitations that the platform offers and how much they consider their fans will pay. OnlyFans sets the minimum and maximum subscription rates. This is to ensure that the price range is not out of the reach of users.
The range has been set from $4.99 to $49.99 dollars per month. While the average age of paid subscription members on OnlyFans is 35-44.
Since its launch, the website has paid its creators more than $2 billion. The pay-out is a simple process, creators receive the money they have earned every 21 days.
OnlyFans has not only provided a much-needed digital platform to adult-content creators, but also has attracted viewers in a manner they don't feel like they are paying without reason.
How Much Do OnlyFans Creators Earn?
We have seen that in most social media platforms, influencers and models rely on sponsorships to generate revenue. But in OnlyFans the creators can charge a subscription price that they feel reasonable, and be responsible of their earnings.
Dannii Harwood, one among the top UK OnlyFans creator earns around $29,000 each month. But she has also seen her earnings catapult to $52,000 in the next month when she puts in extra efforts. Bella Thorne, Hollywood actress managed to make $1 million in a single day using her OnlyFans account. But she soon quit to pursue other goals, over and above the community on OnlyFans felt she had an unfair advantage.
One influencer set up an OnlyFans account wherein she dresses up like literary characters and earns thousands. E-girl influencer is an extremely popular category by Belle Delphine who charges a monthly membership of $35 to access adult content.
Kaylen Ward, an Australian model raised more than a million dollars in donations towards Australian charities following wildfires in the Australian outback. This was done by charging fans $10 to see exclusive adult content.
OnlyFans Growth and Profits
OnlyFans has seen a 42% rise in new accounts subscription YoY after its inception. Now there are around 80 million users worldwide and around 1 million creators. OnlyFans reported earning $390 million yearly revenue in 2021 and expects it to increase tremendously in the coming years.
OnlyFans is looking to raise new funding at a $1 billion valuation that will help them become mainstream. The reason being, now not only adult-content creators are looking to make a quick buck, but also common people can earn huge revenue virtually.
It does not matter whether you agree to the content being created and aired, the truth of the matter is OnlyFans was one of the few businesses that found lots of takers during the pandemic.
Users on OnlyFans not only survived during the pandemic, but thrived by allowing content creators to earn money by working sitting in the comfort of their homes.
How OnlyFans Work?
Firstly create an account on OnlyFans and upload content to the platform. A creator can charge for their content as per their volition. Fans must purchase a monthly subscription to view paid content.
Content cannot be shared outside the platform, this is to ensure the content and the creator are protected. Users attempting to take a screenshot or record a video will be banned. OnlyFans has a strict privacy policy for the safety of its creators.
OnlyFans has a far superior business model compared to Airbnb and Uber. As anybody renting out property or a car, can only accommodate one group at a time. But in OnlyFans, it is possible to broadcast content simultaneously to a large audience.
How The OnlyFans App Works 
One of advantages with the OnlyFans business model is, creators need to churn out content on a regular basis, but can re-use content created with other users at different schedules.
They can also share one 'exclusive content' with ten different subscribers and earn tips from each of them. Delivering personalised content is not offered by other adult entertainment platforms, which makes OnlyFans all the more lucrative.
The app and website comprises of 5 major sections:
You can see your feed made up of content shared by people you follow, including close friends. You also receive suggestions for new people to follow. While you can use the search bar to location new people.
Notifications are received on the Notifications page. Also included are past interactions, likes, subscriptions, interesting stuff, and others.
Here you can create a new post and share it with your followers. You can add media or include a survey.
The Chats page is to have direct chats with anyone.
On the right you have a menu that displays you name, user name and number of fans and followers you have. You can enable dark mode on and access your profile from the Menu. Or you can even log out.
How To Earn With OnlyFans
You have to provide payment information to start earning. For this your account needs to be verified and subscription fee set. After this process, you can create posts and place them behind your paywall.
Add Your Bank Account
Add your bank account on the menu in OnlyFan platform after you log in. You must be 18+ and your account needs to be verified. You also have to provide your name, address, and birth date. The platform will ask you to provide a copy of your passport or driver's license.
And if you plan to post pornographic material, US creators have to fill out a W-9 form.
Setup Your Subscription Fee
Set your subscription fee by selecting your profile and clicking the edit button. Now look for Subscription Price and Bundles field. Set a monthly price and if you will accept tips.
Earn Via PPV (Pay-Per-View)
You can also earn the Pay-per-view manner. You can share the content via a message, but you earn, only after it is viewed. Create a message and send the PPVs to anyone along with a message. Click on the price tag to set your price.
There is an option to send messages to all your fans at one go by clicking New Message and All Subscribers. Set the price, add a message, attach the media, and set price by clicking "price tag" icon. When you click send, the message will be sent to all your subscribers.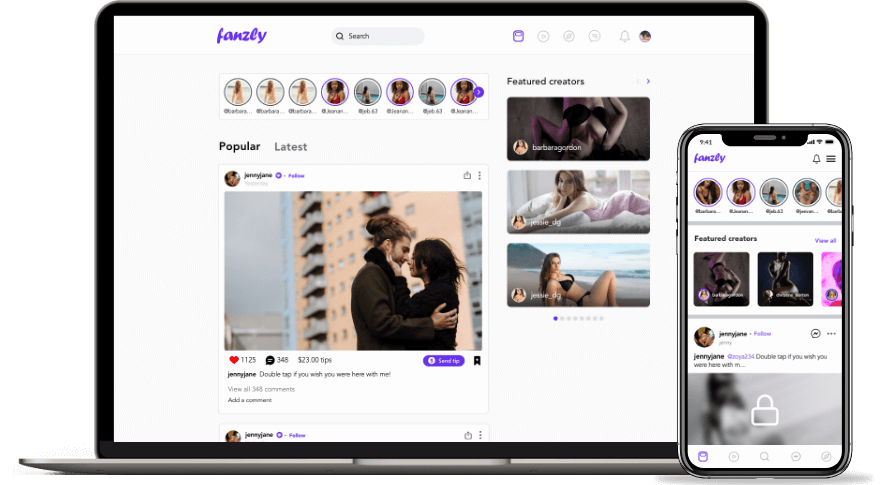 Wrap Up: OnlyFans Business Model
Despite being tremendously successful during its infancy, the OnlyFans platform has created a lot of noise in recent times too. The OnlyFans business model is interesting and entrepreneurs can look to emulate their success. There are plenty of creators and a helluva subscribers willing to pay for access to exclusive content.
Folks looking to launch a similar product have Fanzly that will help them launch products similar to the OnlyFans business model.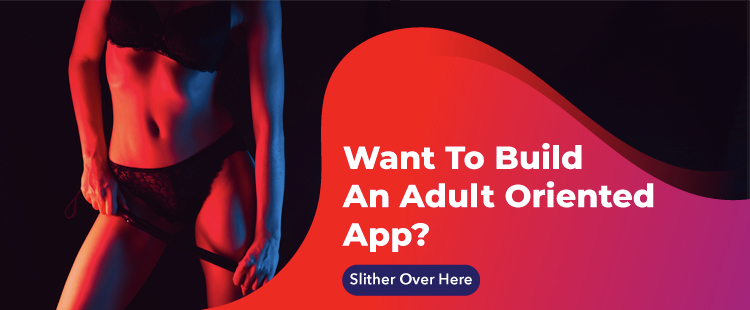 With an Engineering degree and a Diploma in Management under my belt, I worked for 16+ years in the automotive industry with various manufacturers. But my passion for writing was overwhelming, which I turned into a career. I have been writing for more than 10+ years and mostly in the IT domain. I am sure you will find the 300+ published blogs of mine in here informative, exhaustive and interesting.