Nobody wants to wait. Am not talking about the 5-year-old you encounter holding elders hostage for the stuff he wants. Adults have traded roles. You want a ride, food delivery, flower delivery, laundry delivery, alcohol delivery, medicine delivery, status update, you name it- you need it right now. Call it on-demand economy or package delivery apps or instant gratification.
The on-demand economy is a service, a business, or model working to let users request an object, data, or service and to have that request fulfilled in the shortest possible time. And you want to be in the loop at every stage.
The on-demand economy is referred to as the gig economy, shared economy, crowd-sourced, but by are large the on-demand economy is a blanket term for all those services.
In the sharing economy, resources are shared. If I'm not using some resource, someone can rent it. Examples: Airbnb, GetAround, Rent The Runway, and Lending Club.
The crowd-sourced economy, it's quite similar to the sharing economy, but here we're talking about labor and not resources. Examples: Uber, Upwork, Instacart, and TaskRabbit
The sharing economy is commonly built on top of the concepts of the on-demand economy, but not vice-versa.
Let's look at a few on-demand delivery apps.
1. Roadie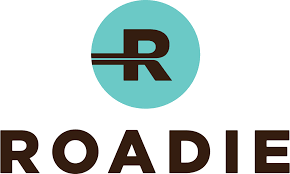 Roadie is an unusual app, described as an On-the-way delivery network.
Roadie matches folks with stuff to send with each driver already headed in that right direction. You can earn cash for each completed delivery with Roadie.
Since their launch in 2015, they've delivered everything from cupcakes to couches to more than 11,000 cities — a better statistic track than Amazon Prime. You can also create a gig alert, for the region, you would be interested to deliver to.
2. PeerShip

PeerShip is a social delivery and courier app founded in 2014.
Commuters can deliver goods on their way and make money. No commissions, entire money goes to the courier. Each provider states their price for the service at hand.
Unlike the other companies on this list, PeerShip has a social feature embedded in the system. It's rather designed for friends, neighbors, and other people in your own community. Like Roadie, it's your on-the-way delivery network.
3. Burro
Burro, founded in 2014 is an on-demand service that is into delivery and hauling services.
Owning a truck will get you into this niche. Responsibilities will include delivery of furniture picked from garage sales and items picked from businesses with same-day delivery requests.
You can view and select delivery requests directly from the App.
Service providers should have trucks at least nine feet long, with 48 inches wide rear track, and should hold items that could be seven feet tall.
4. Saucey

Saucey is an on-demand alcohol delivery service.
There's never a dull moment in the schedule of an on-demand alcohol delivery courier. During a routine delivery, a Hollywood star may open the door as your customer.
Saucey CEO Chris Vaughn and co-founders learned from their experiences after they began operations in 2013. More than 1,000 deliveries later, the three had gained a totally new perspective on how better to operate the new venture. The company's platform now boasts of more than 2,000 couriers and delivery is promised within 30 to 40 minutes.
5. InstaCart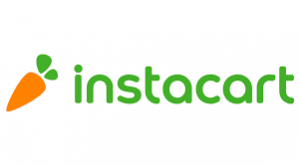 InstaCart is an on-demand grocery delivery service.
Instacart founded in 2012 will appeal to you if the idea of getting paid to be a personal grocery shopper is your cup of tea.
InstaCart pays you to pick up and deliver groceries to customers from local stores. InstaCart has 2 kinds of positions available for personnel who would be interested to work with them. First, a full-service shopper who shops and delivers groceries for you. The second, In-store shopper, who only shops for you within the store.
6. DoorDash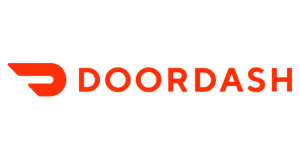 DoorDash is an on-demand food delivery service.
DoorDash, founded in 2013 is an On-Demand logistics firm that acts as an intermediate between dealers and prospective buyers. Those who wish to get selected products from local dealers delivered at their doorstep via an App.
Presently DoorDash offers service on food delivery only.
Also Read: DoorDash secrets revealed
7. Tapingo

Tapingo is an on-demand food and alcohol delivery service.
Tapingo is a software app solution founded in 2011 that deals with ordering, pickup, and food delivery services – largely aimed at college campuses. Tapingo is differentiated from other on-demand services for adopting this niche.
They also accept the university's meal dollars payment for food. Grubhub is in advanced talks to acquire Tapingo.
Also Read: Alcohol delivery apps
8. Caviar

Caviar is an on-demand food delivery service.
Payments start-up Square acquired this food delivery start-up for $90 million, since then the company has been growing rapidly in terms of order volume and staff strength.
Founded in 2012, Caviar is a Software solution platform that connects diners-  both individuals and offices with local restaurants in their vicinity.
9. Postmates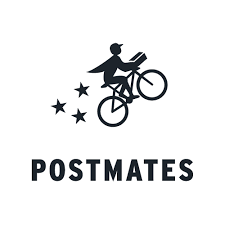 Postmates offer to deliver from restaurants and stores.
As of Feb'19, Postmates has a presence in 2,940 U.S cities. They deliver goods with the help of a human network of couriers enabling people to order anything within the city to their doorstep for a small fee.
Postmates announced that it has delivered 2.5 million packages across 28 markets and expanded its fleet to 13,000 couriers. They operate outside US (in Mexico) too.
Also Read: Postmates revenue model
10. Shipt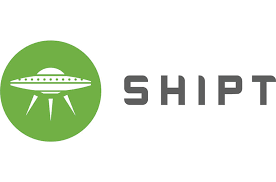 Shipt is an on-demand grocery delivery service.
Shipt launched its services in 2014. Customers essentially give a Shipt shopper a grocery list and the shopper will purchase the groceries for you and deliver them to your designated delivery address.
Once the order is placed you are informed regarding the delivery time. With Shipt, the shopper will shop for the groceries, and then you have to deliver them to you.
Package Delivery Apps Conclusion
Firms providing on-demand services are those in which users can with ease request a service, a product, or any goods, which is then taken care of from pick-up to delivery through the on-demand process. Ease of usage, real-time alerts, push notifications, security, and compliance are vital in the on-demand economy, to deliver the instant gratification that consumers not only want but desire.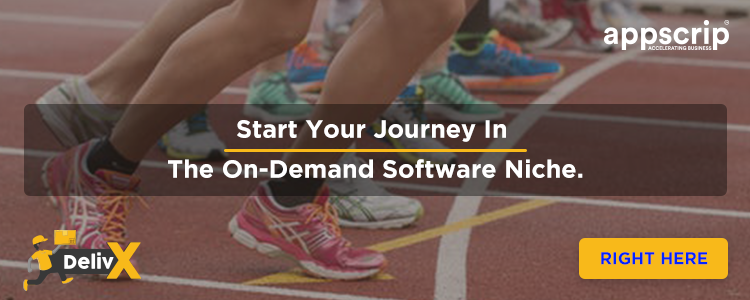 After an Engineering degree and a Diploma in Management I devoted 16+ years working in the automotive industry. My innate skill and extreme passionate in writing, encouraged me to adopt it up as my profession. I have been writing for more than 10+ years in the software industry. The 400+ blogs I published are informative, exhaustive and interesting to a professional and causal reader.